A 110 metre yacht design Project Century X is a result of collaboration between Ocean Independence with exterior designers Christopher Seymour and Carl Esch.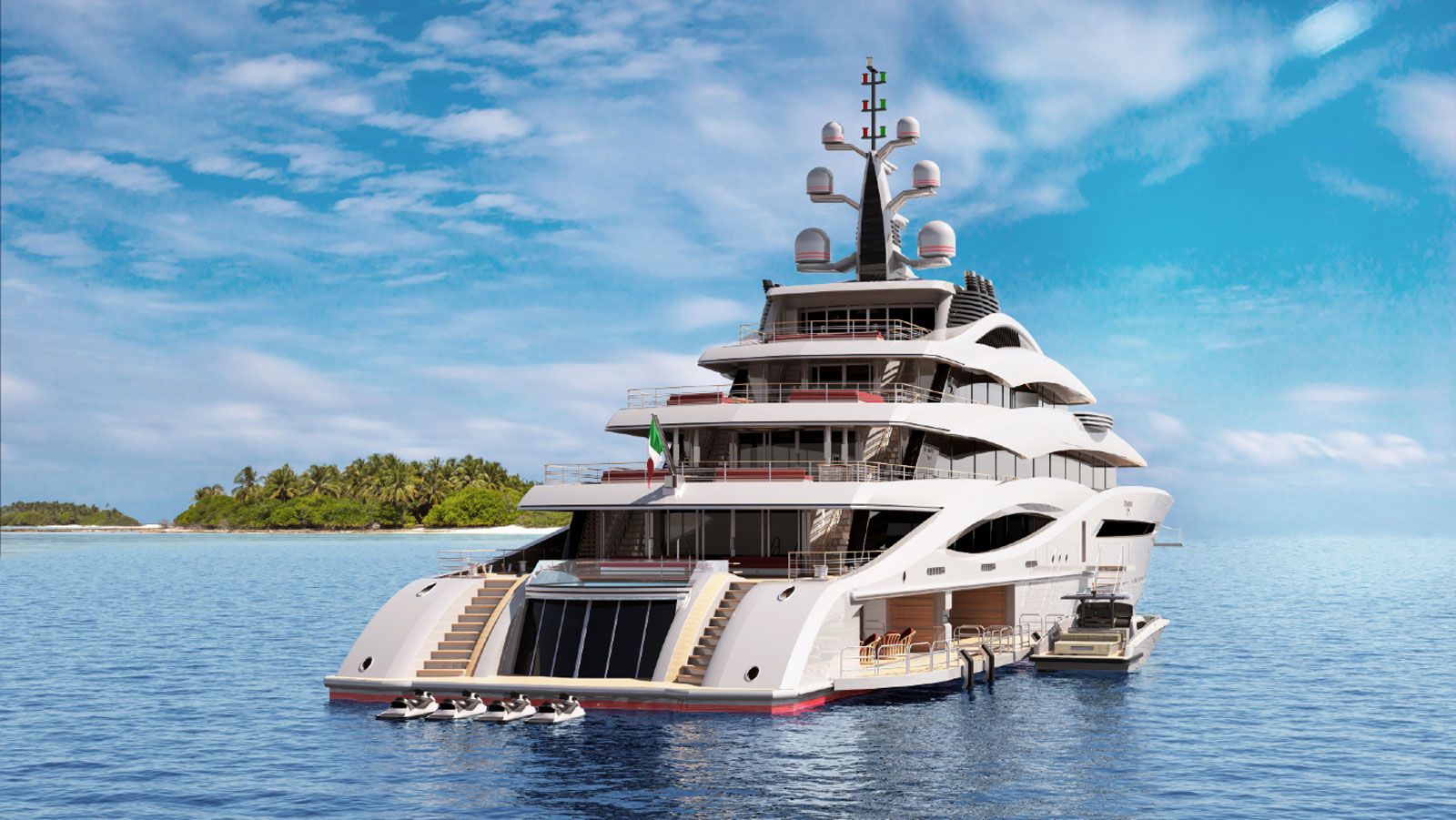 Its key features include a large 4,500GT interior with a 550 square meters owner's deck consisting of a private master suite, saloon, bar and dining area.
A great amount of deck spaces can be found on board, with four freshwater pools and a large beach club with waterfalls and docking stations, including the option to include an elevator and helideck on board.
100 Metre Superyacht Project's power will come from a pair of 3,600kW engines for a range of 6,000 nautical miles.