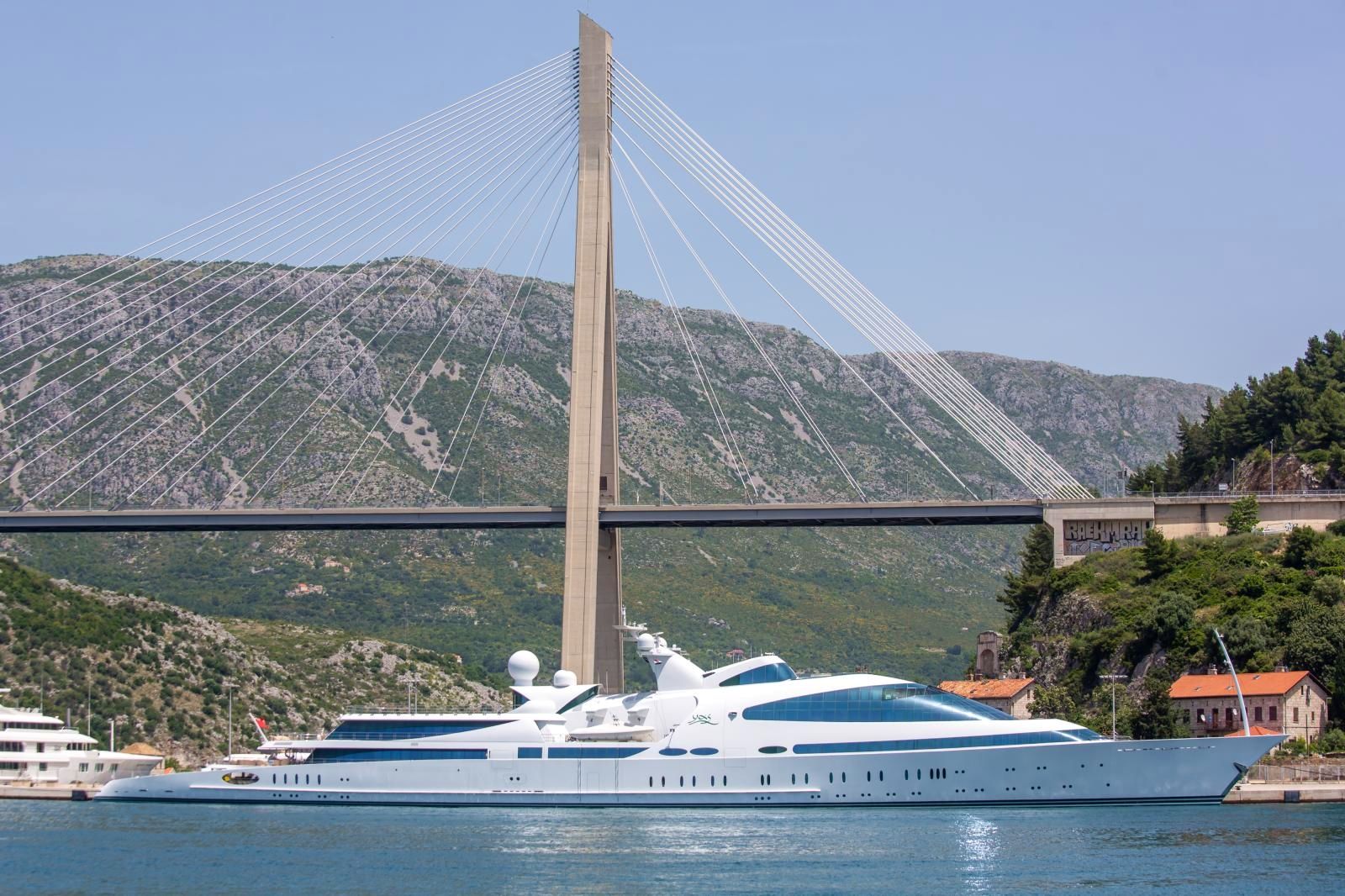 (Photo: Grgo Jelavic/PIXSELL)
Currently the twelfth largest vessel in the world, the yacht was previously known as Swift 141. She was launched in 2011 by Abu Dhabi based shipyard Abu Dhabi MAR, that had initially decided to buy a Dutch frigate built in 1978 and reconvert it. At the time of her re-launch, she was the sixth in the ranking of the largest ones.
The hull of a former Kortenaer-class frigate of the Royal Netherlands Navy, the 130-metre HNLMS Piet Hein, was built by the Koninklijke Schelde Groep and launched in 1978. The frigate was sold in 1998 to the United Arab Emirates Navy where she was operated under the name Al Emirat and was decommissioned in 2008.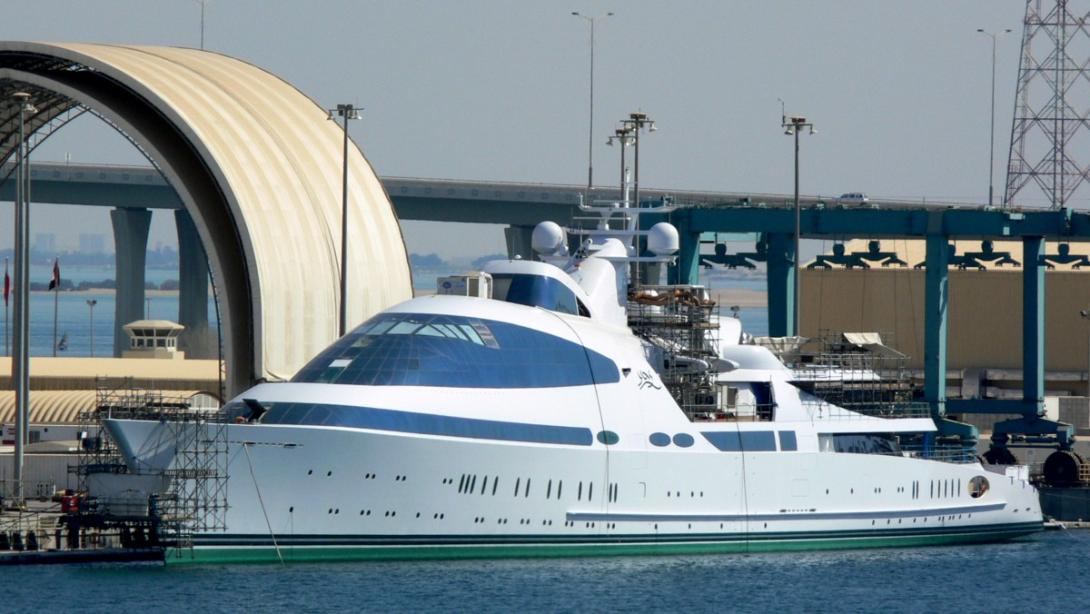 ADM Shipyards, in cooperation with naval architect and marine engineer, Johan Valentijn, and Paris based Pierrejean Design Studio, restyled the yacht with the latest technology as well as modern interior and exterior design, during the refit.
Yas accommodates up to 60 guests and a crew of 56. Her alluring features include an automatic stern platform, amazing outdoor pool and spa, a helipad, a highly-sophisticated audio-visual entertainment system, a garage for water toys, as well as door made of carbon-fibre functioning as a boarding or swim platform.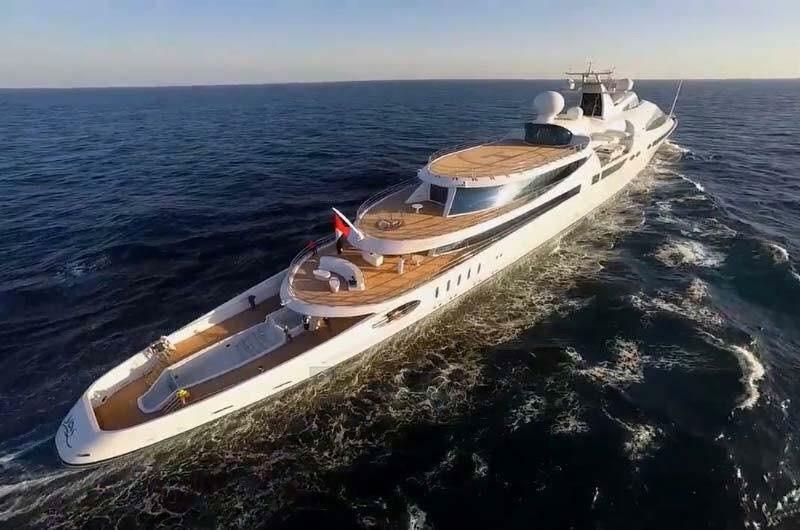 As for the performance, Yas reaches a top speed of 26 knots thanks to her modern twin MTU diesel engines, and a cruising speed of 20 knots.
According to media sources, Yas is rumoured to belong to Hamdan bin Zayed bin Sultan Al Nahyan, a member of the Emirati royal family, the emir's representative in the western region of Abu Dhabi.