Sunreef Yachts
has announced a new 33-meter electric Sunreef Explorer Eco yacht. The Polish shipbuilder called it 'a game changer with bold architecture and a fresh approach to travel'. The vessel has been designed to take owners to the most remote places in complete silence without any smoke and vibrations.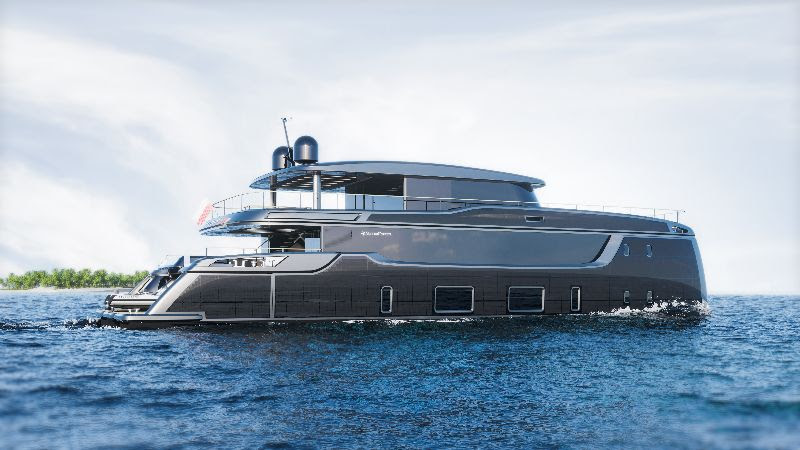 The 33m Sunreef Explorer Eco is a transoceanic electric superyacht made from aluminum and advanced composite materials. Its design is aimed at maximizing the use of solar energy: solar panels are integrated into the hull, superstructure, bimini roof and bow deck across the entire width of the vessel. The photovoltaic system of the catamaran provides a power of 50 kW/p.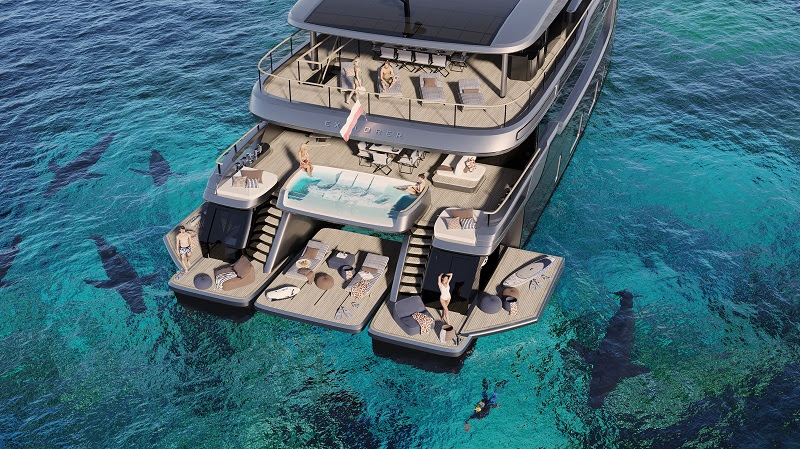 Inside catamaran has spacious and light-filled interiors that can be adapted to any navigation plan and lifestyle, including an indoor cinema, spa, library or gym. She features a large master suite with private terrace and spacious guest staterooms. Decors are custom made using an endless variety of recycled and recyclable materials and fabrics.
The 33m Sunreef Explorer Eco has state-of-the-art water heaters, water-saving faucets, a rainwater harvesting system and an ultra-efficient heat recovery boiler, the catamaran provides the best possible water management.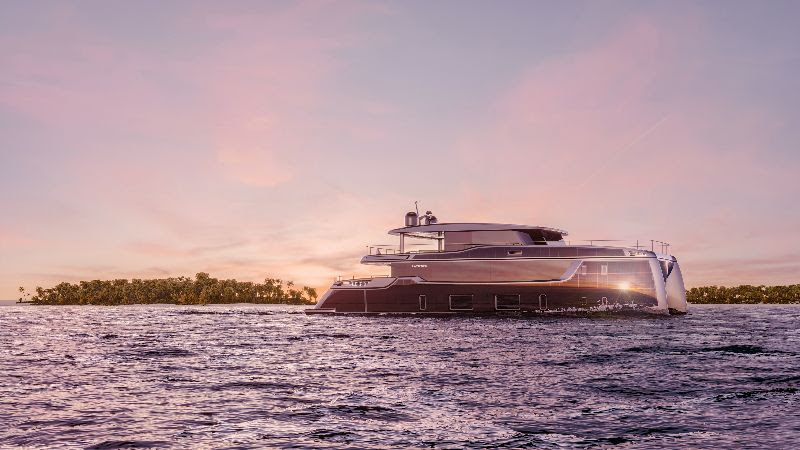 She also has space for e-bikes, e-reels, sailing dinghies and tenders. This space connects to the yacht's full-beam aft cockpit, where there are plenty of sunbathing areas and a spa pool with panoramic ocean views.
Sunreef Yachts
was founded by Francis Lapp in 2002 in Gdansk, Poland. Since then, the shipyard has been designing and manufacturing luxury sailing and power multihulls.
Credits: Sunreef Yachts