The 45 meter
Bad Company Support
is beginning a marlin fishing tour starting at Madeira, Portugal. It will include the Canary Islands, Cape Verde and other destinations along Africa's west coast.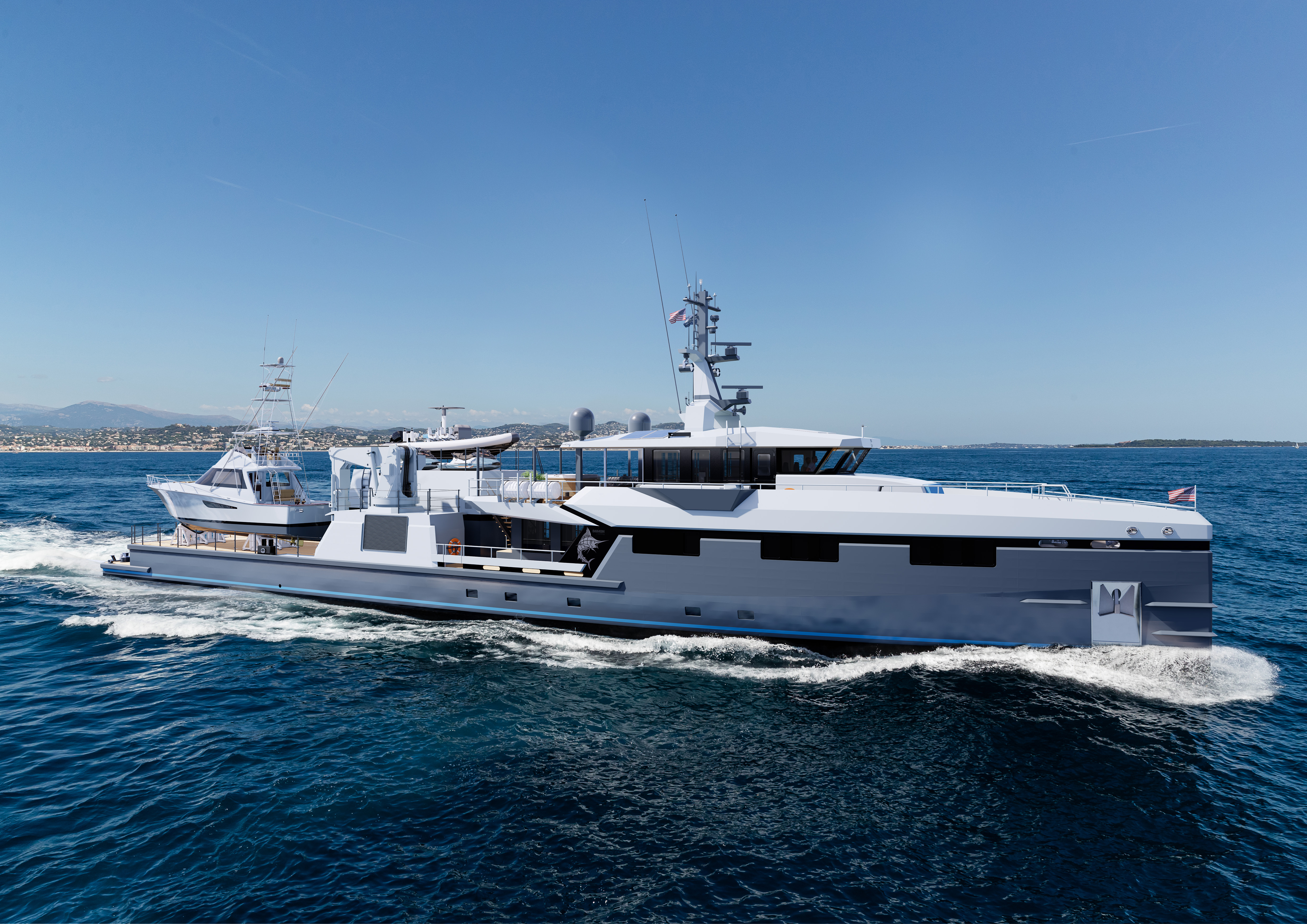 In January the boat was sold and entered a four-month refit at Safe Harbor Lauderdale Marine Center, southern Florida. The modifications centered around the toy and tender storage, specifically the addition of a 10 meter sportfisher on the aft deck. Cradles were added and the layout of the deck was reconfigured to accommodate two tenders and JetSkis. The crane was modified and hatches were added to allow the sportfishing yacht to be easily launched and recovered. The exterior was finished with a coat of custom 'Bad Company gray' paint. The support yacht was formerly known as Joy Rider and was known as
Pink Shadow
when she was
purchased
by Hsieh in January.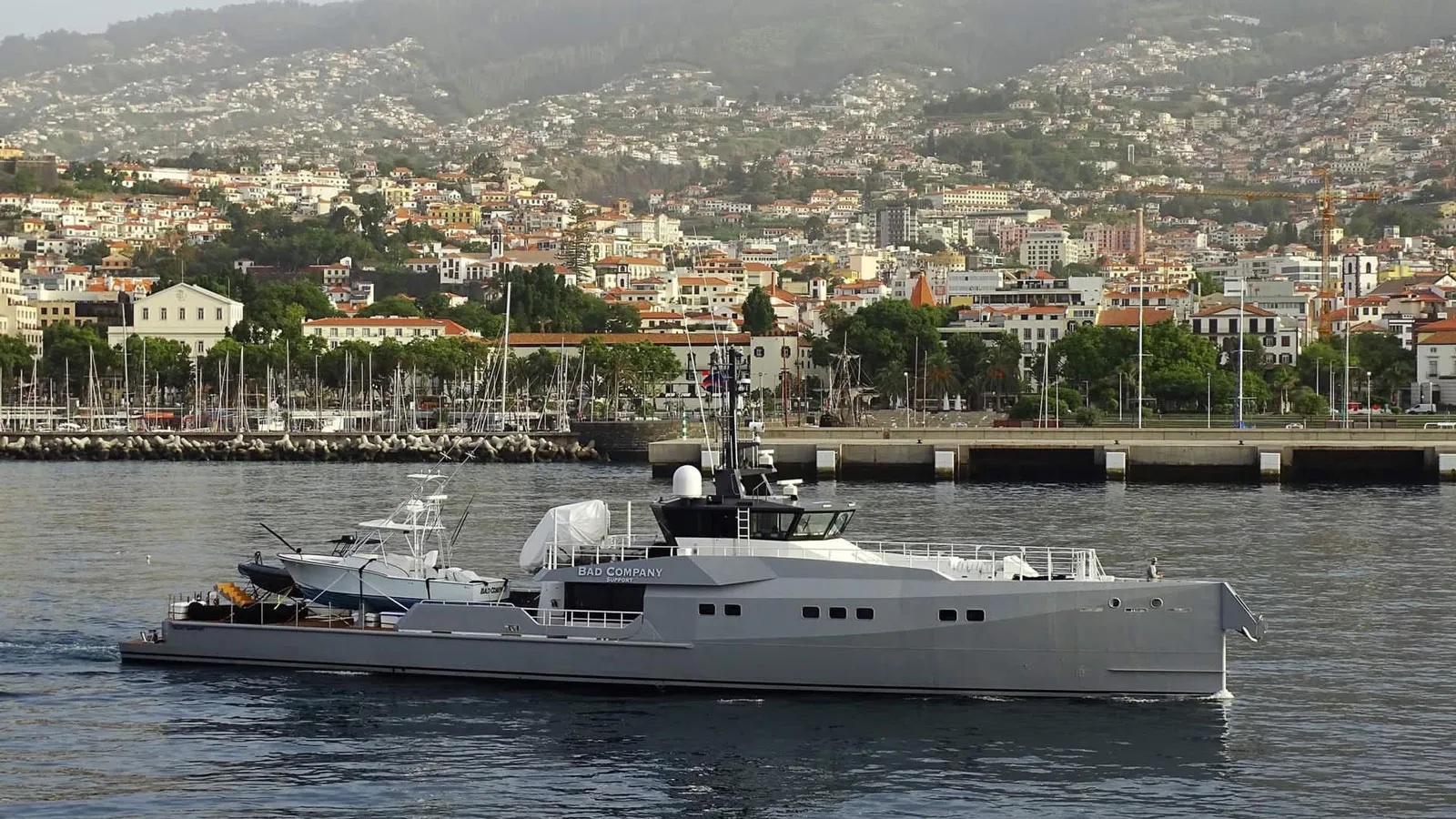 The Bad Company Support is one of ten vessels owned by Anthony Hsieh, the most recent addition to this fleet is Damen's 53 meter YS 53, the first hull in an innovative new series to be delivered next year.
The other nine yachts in the fleet include the 44 meter
Trinity's
Bad Company
– the largest sportfisher in the world – which has also emerged from a comprehensive refit at Safe Harbor Lauderdale Marine Center. The yacht will be based around South Florida and the Bahamas.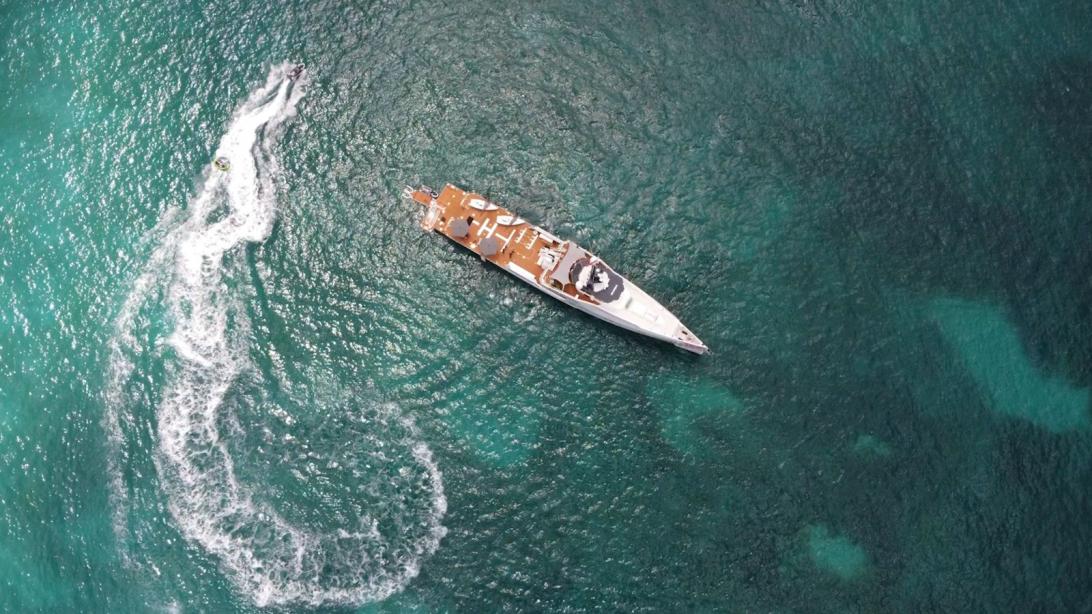 The fleet also supports Hsieh's charity "War Heroes on the Water", which aids war veterans through sportfishing tournaments. In 2021, the charity raised $1.35 million to benefit combat-wounded veterans.
Damen Yachting
, a division within the Damen Shipyards Group, was created in 2019. The division combines the pedigree and heritage of Amels yachts with a growing portfolio of SeaXplorer yachts and Yacht Support vessels.
Credits: Damen Yachting