Dutch yacht builder Feadship has presented striking images of the 87-metre superyacht Lonian in her natural habitat and provided more details on the vessel for the first time. First known as Project 700, the vessel was launched in 2018. Very little information was revealed earlier, stipulated by the owners' desire for a full year's private cruising without publicity.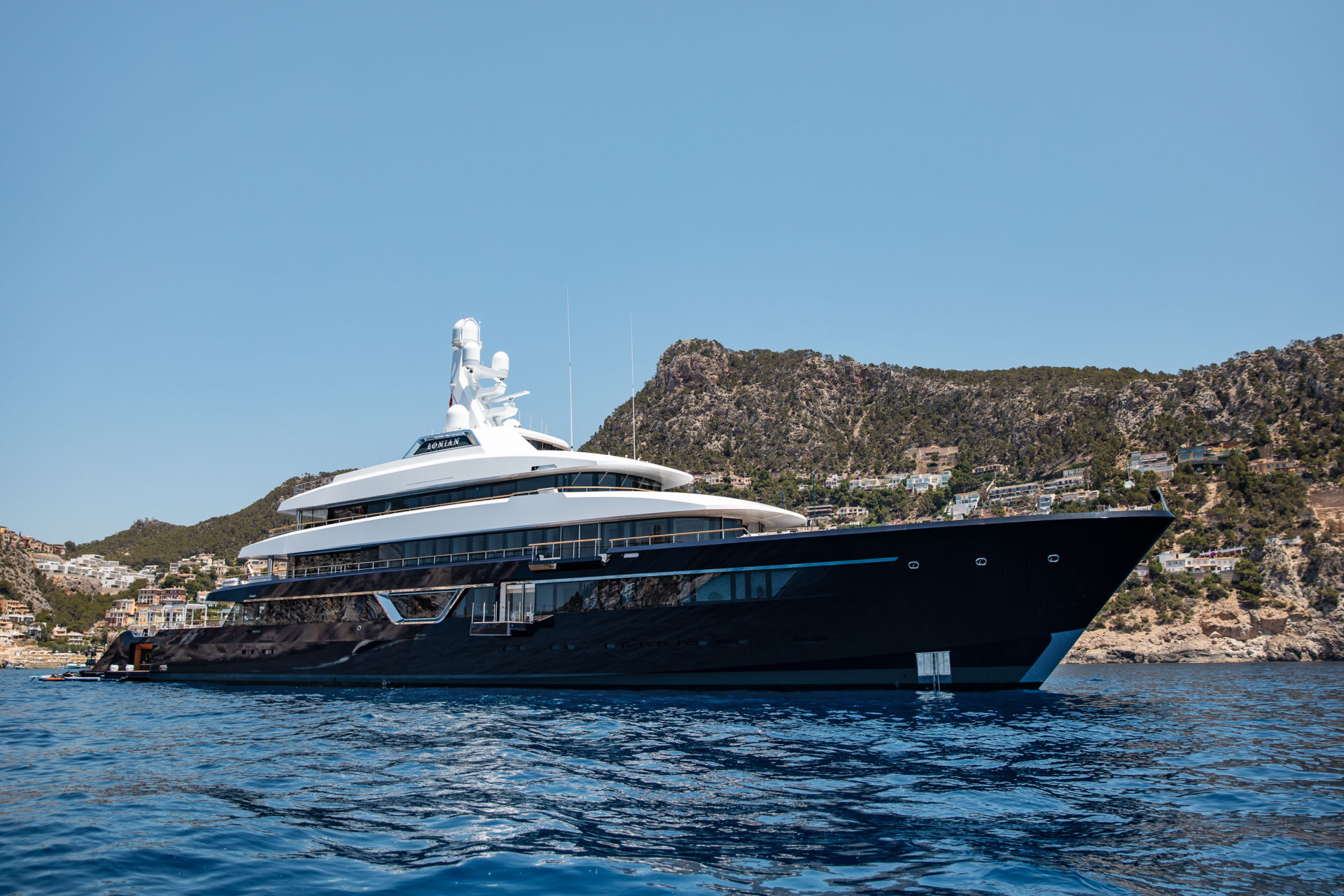 The 87-metre superyacht was built for the owners with thirteen years of superyacht experience, who preferred spending as much time as possible at anchor rather than moored in marinas. Once they find the perfect spot for a period of peace and serenity mixed with fun and games, Lonian's anchors are dropped and the various platforms, hatches and doors opened to allow optimum access to the surrounding waters. The 22 different openings generate an unrivalled outdoor-in feel onboard and set a new benchmark for a specific type of engineering and construction.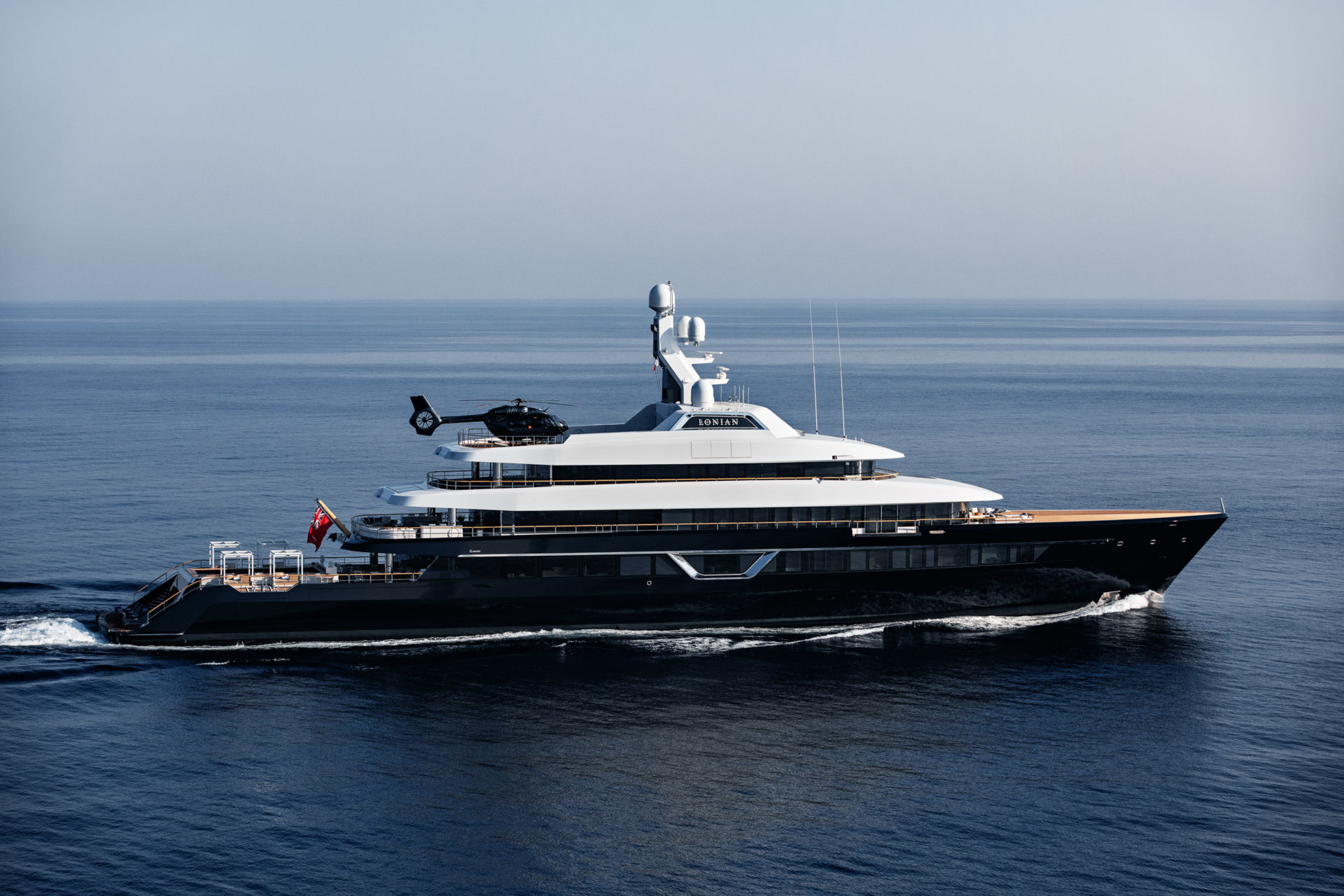 Lonian

's masculine exterior styling highlighted by her bow, had been developed by Sinot Exclusive Yacht Design, who has just presented a new

112m hydrogen-powered superyacht concept

Aqua. Lonian features

the presence and stance of a beefy motoryacht while retaining elegance. Her Majestic Blue hull meanwhile was reported to be a huge challenge for Feadship's paint team as this kind of dark hue is not the easiest option.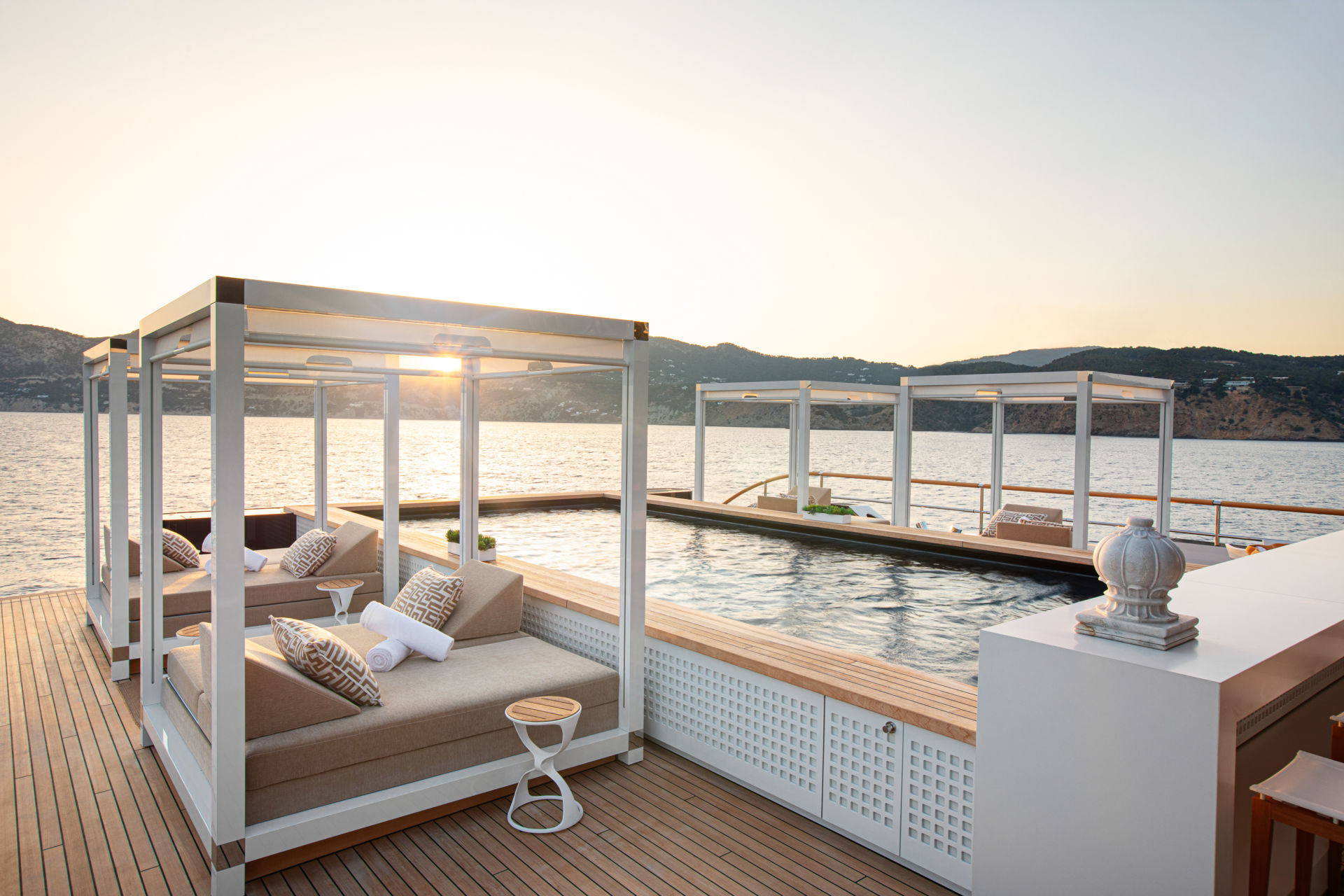 Another key aspect of Lonian's profile is liberal use of stainless steel: from the signature V-cut feature on port and starboard side to the dramatic bow, it all adds to her glamour. The same goes for the glass used in the wide body section of design, next to a full-beam main deck with no sidewalks.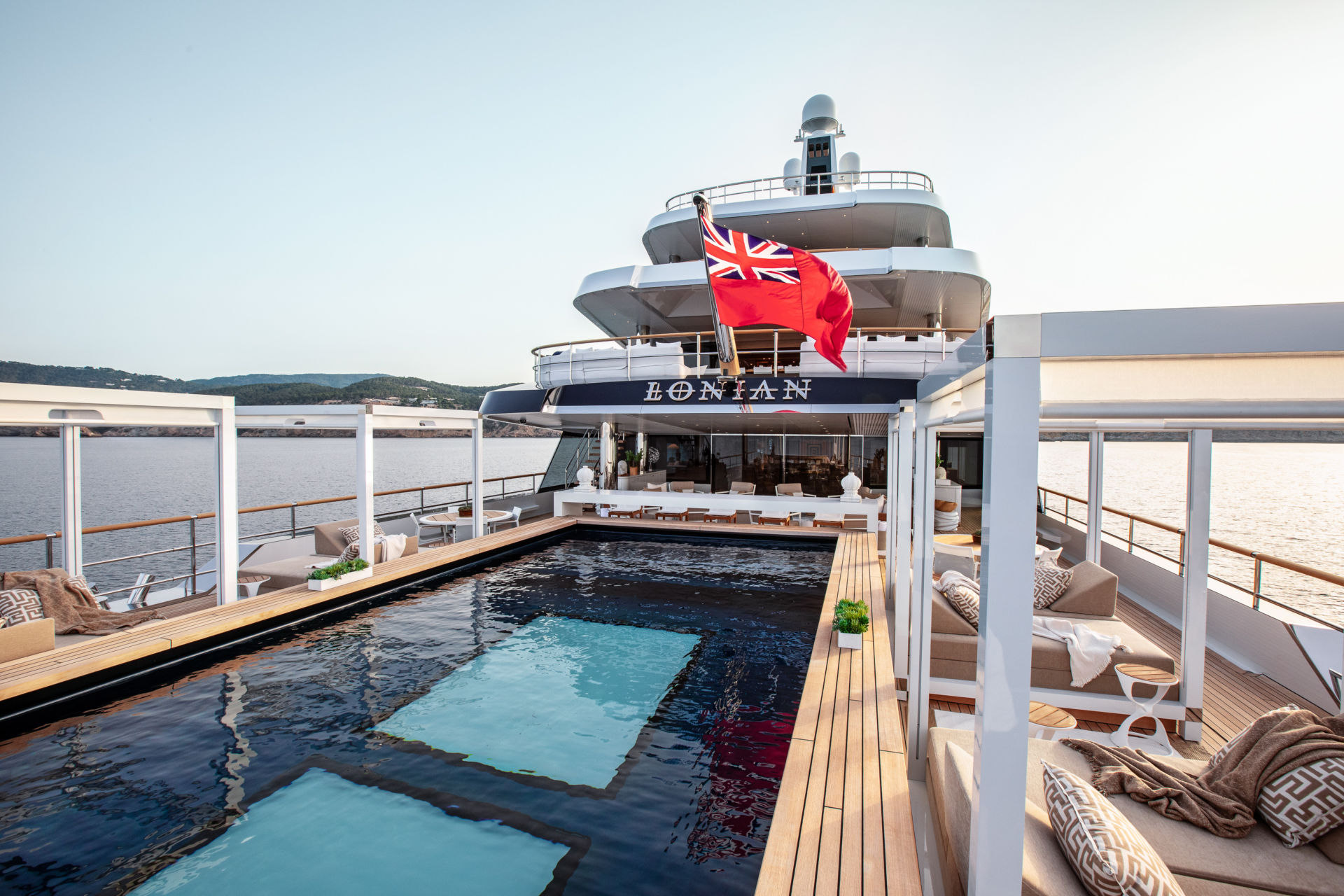 Practical requests are also synced with smart aesthetics on-board. For instance, the three platforms surrounding the beach club aft, port and starboard all had to be located at a certain height above the water to safeguard against flooding. An immense amount of work went into optimising the hull height to ensure it would work perfectly for a yacht of exactly this length.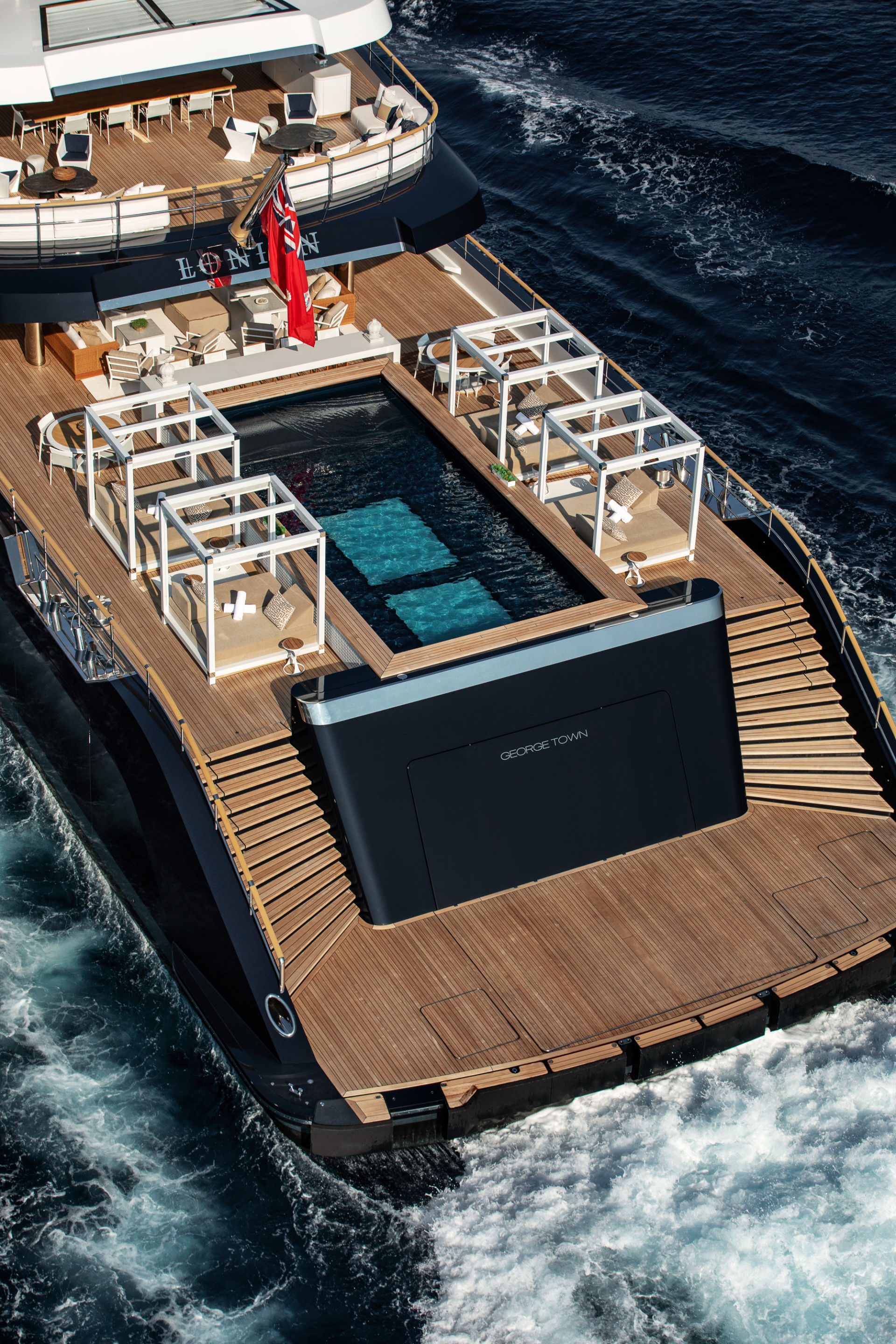 The design teams also had to take into account the added complexity of this swimming pool with a translucent bottom that doubles as part of the ceiling of the beach club below. This dramatic feature was a fascinating way to solve the puzzle of how to amalgamate a beach club floor, platforms side and aft, a pool bottom made of glass with no construction at the sides, and the pool itself. The pool surface is 50 cm above deck height, creating a great place for guests to sit and paddle their feet after lounging on the cabanas.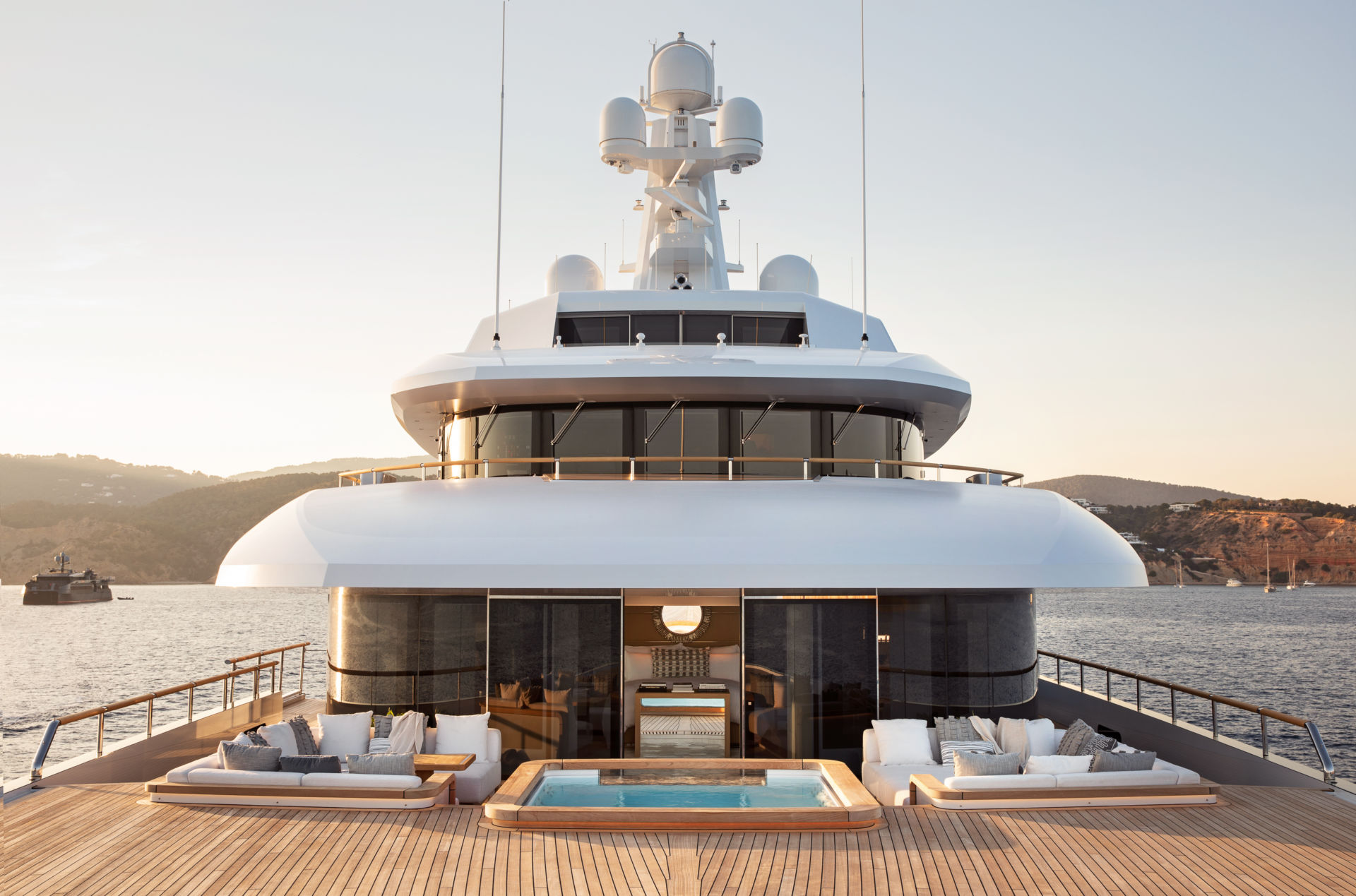 Another piece of engineering art on-board Lonian, is the first Feadship transom hatch in the aft section of the boat with a flush swim platform that opens and closes in the same way as a convertible car. The teak hatch opens first and the aft door descends before the hatch closes again, leaving no visible sign of a threshold or door.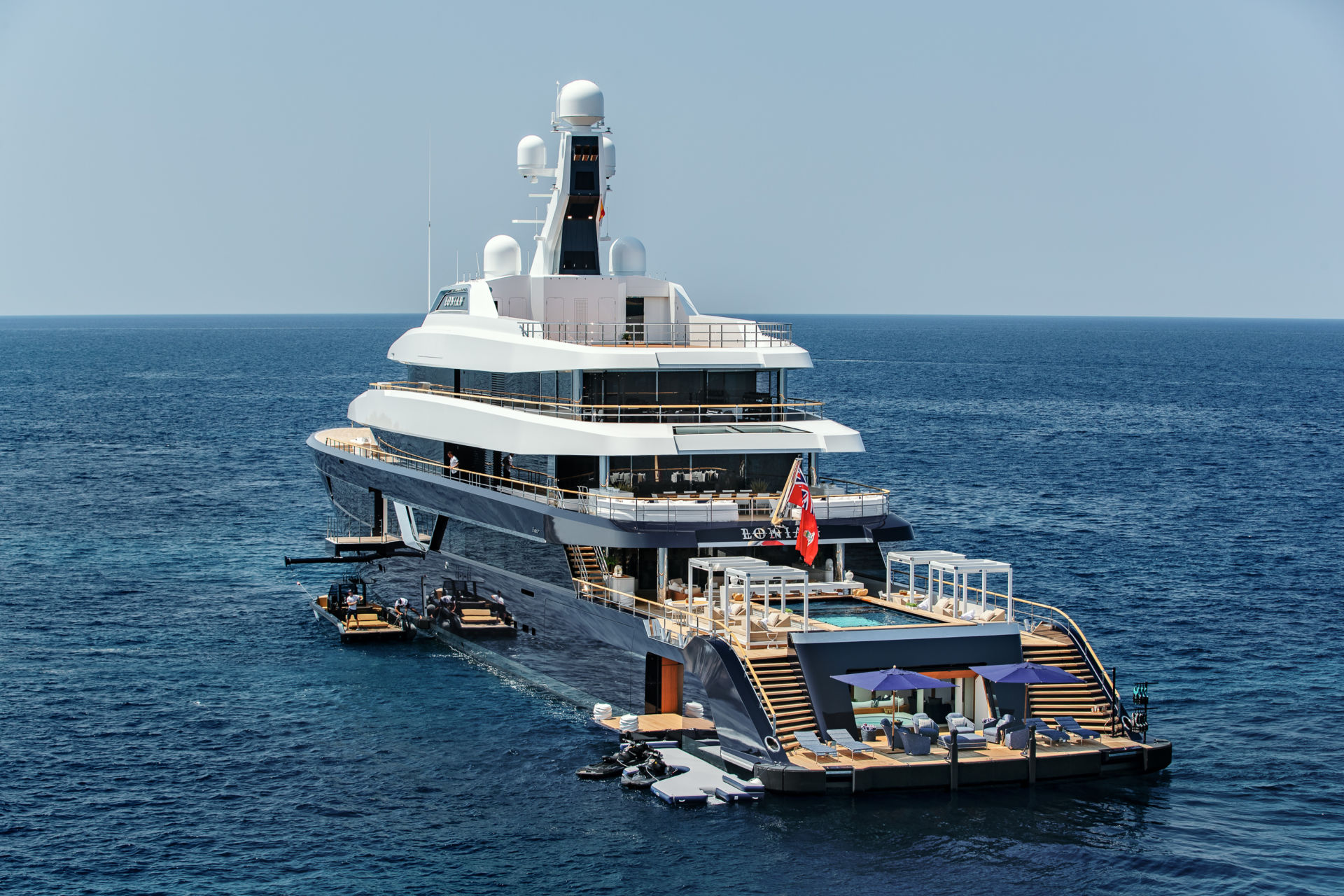 The large flush foredeck of the owners' deck features a Jacuzzi with a bespoke cooling and heating functionality offering a range of temperatures between 10 and 38 degrees.
Guests can arrive by air as Lonian has a fully equipped deck for an AW169 helicopter. If the tender needs a home for the night the substantial crane located on the helideck is capable of lifting 3.5 tonnes.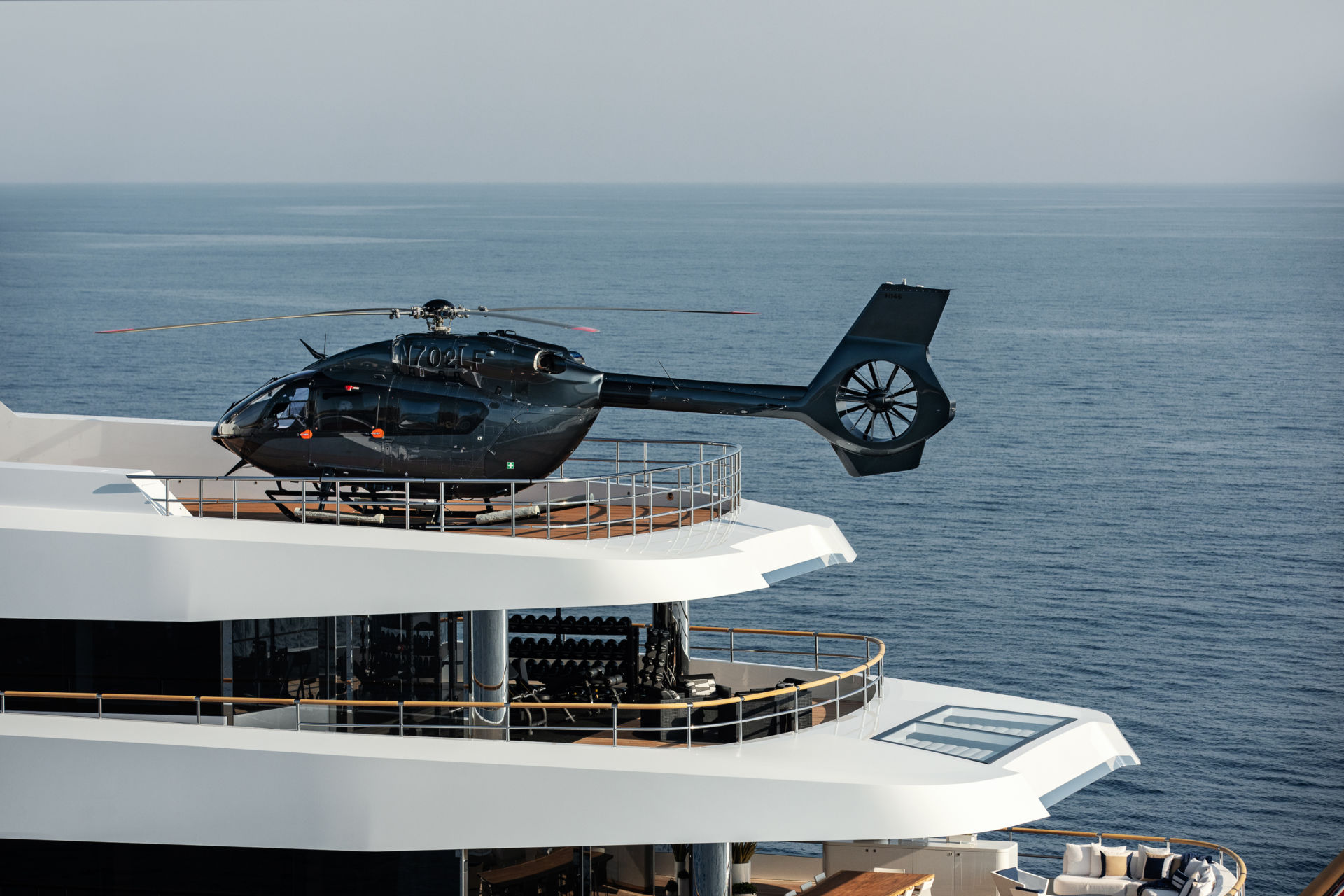 The superyacht offering accommodation for the 14 guests across 7 cabins and the service crew of 27, has been sometimes photographed by yacht enthusiasts on her way. Meanwhile, in June 2019, a brand new 66-metre support vessel Hodor custom-build for Lonian was introduced in collaboration between Spanish builder Astilleros Armón and Australian naval architecture company Incat Crowther.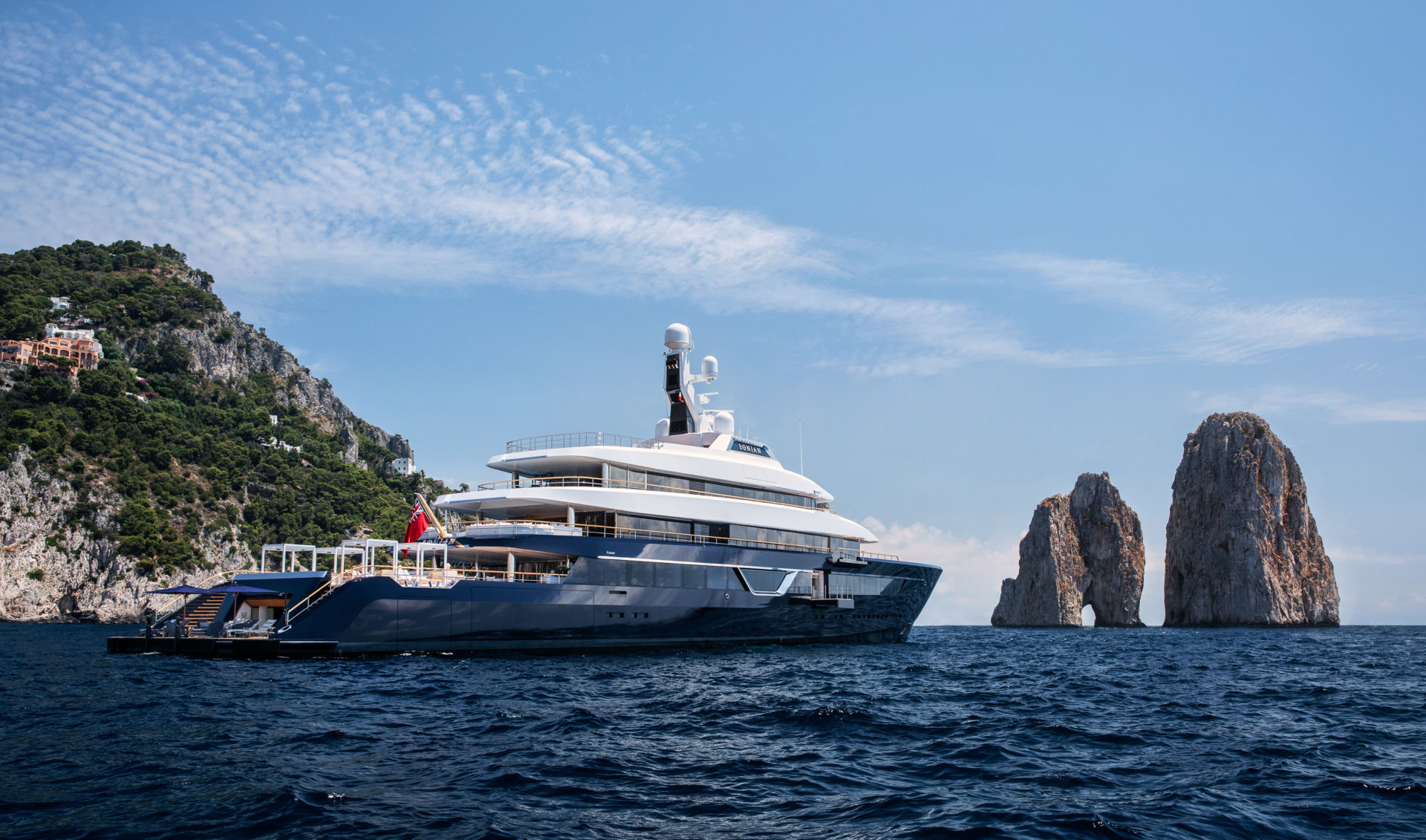 Photos: Clint Jenkins via Feadship