On the 10th of September 2019 at
15:30 local time, t
he 90-metre Corsair-built
superyacht Nero
listed to port in a dry dock No. 1 at the Amico & Co refit yard in Genova during drydock operations. According to the official statement by the yacht's managers
Döhle Yachts,
Nero came to rest at an angle of about 30 degrees within the dock.
The news has been received from the Fire Department with the following Tweet: «a yacht leans in a dry dock in the port of #Genova: rescued and evacuated by #vigilidelfuoco some people, who were slightly injured, aboard the boat. Safety work in progress.»

The official statement indicates that the yacht did not contact the dock wall and appears to have suffered only minimal damage, though the surveys and inspections are ongoing. According to the statement, the crew left the superyacht safely after the incident and there were no serious injuries sustained.
Italian newspaper Primocanale.it, the incident might have been caused by a support panel giving way when the yacht was being relaunched. However, the cause of the accident is under investigation. No pollution or risk to the environment has been reported.

Delivered in 2008 by Chinese builder Corsair,
Nero
was designed by Neil Taylor with naval architecture by Imt Marine Consultants. She offers accommodation for up to 12 guests across six cabins, along with a crew of 20. Nero features a master duplex suite with ensuite bath and shower rooms, a private sundeck and swimming pool.
Being a popular charter vessel in the Mediterranean in summer and in the Carribbean in winter,
Nero
features the authentic charm and elegance of the glamorous 1920's, complete with the state-of-the-art technology of a modern class vessel. Following her extensive refit in 2016, Nero features a beautiful interior by renowned designer, Laura Pomponi, combining contemporary and classic design.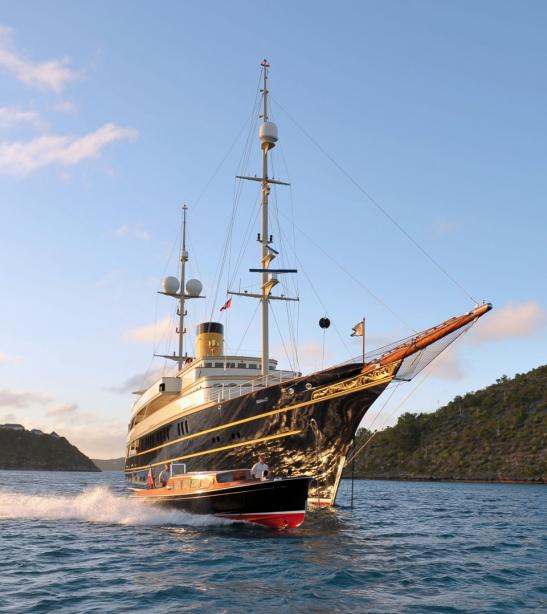 Nero was commissioned
by London-born entrepreneur Neil Taylor who had originally intended to restore a yacht from J.P. Morgan's era but, when he was unable to find one that met his requirements, he set out to build a modern replica.
The superyacht won the Boats International Award in 2019 in the category of the best motor yachts over 75 metres. Nero boasts a cruising speed of 14 knots, a top speed of 16 knots and a range of 3,800 miles thanks to its 176,000-litre fuel tanks.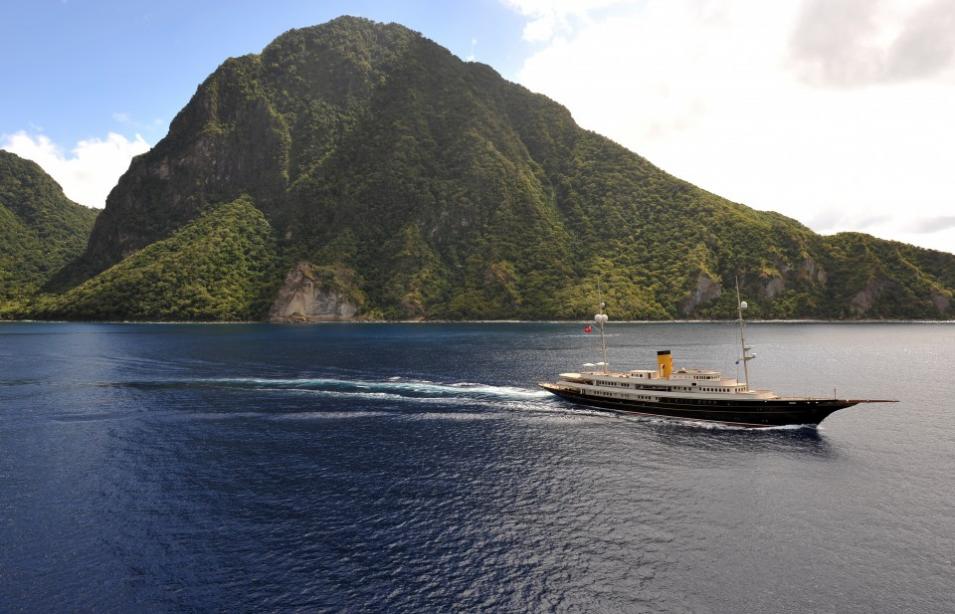 For on-board entertainment, Nero has state-of-the-art AV systems, a cinema room with Dolby digital audio, outdoor cinema on the back deck, satellite TV, satellite and cellular communication services, Wi-Fi internet access and superfast band wide.
To get off the ground, the superyacht disposes of, among others, a 9.5-metre Corsair classic tender perfectly in style with the mother-ship.