The interior of
Geist
, the largest sailing yacht of Suffolk based yard Spirit Yachts has been revealed. She was delivered in England
this week.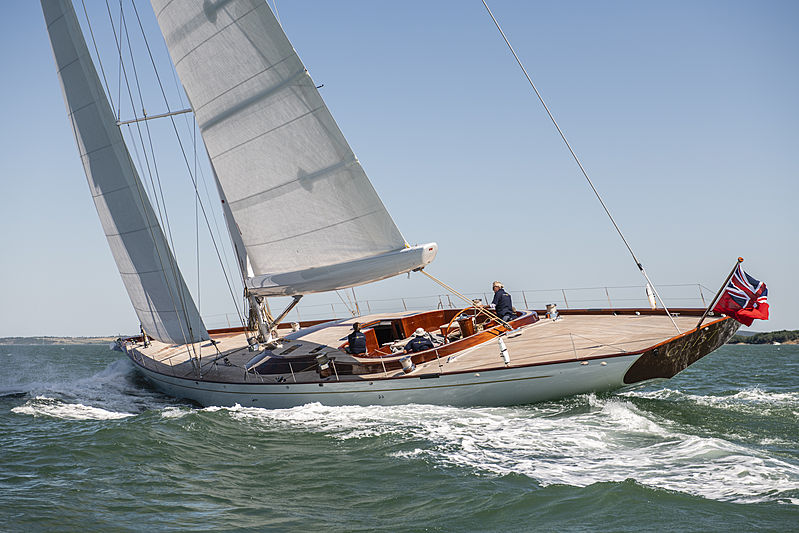 As requested by the owner, Geist is one of the most environmentally friendly sailing superyachts in the world. Cornelsen & Partner and Spirit Yachts installed battery-powered air condition and water systems that only heat on demand.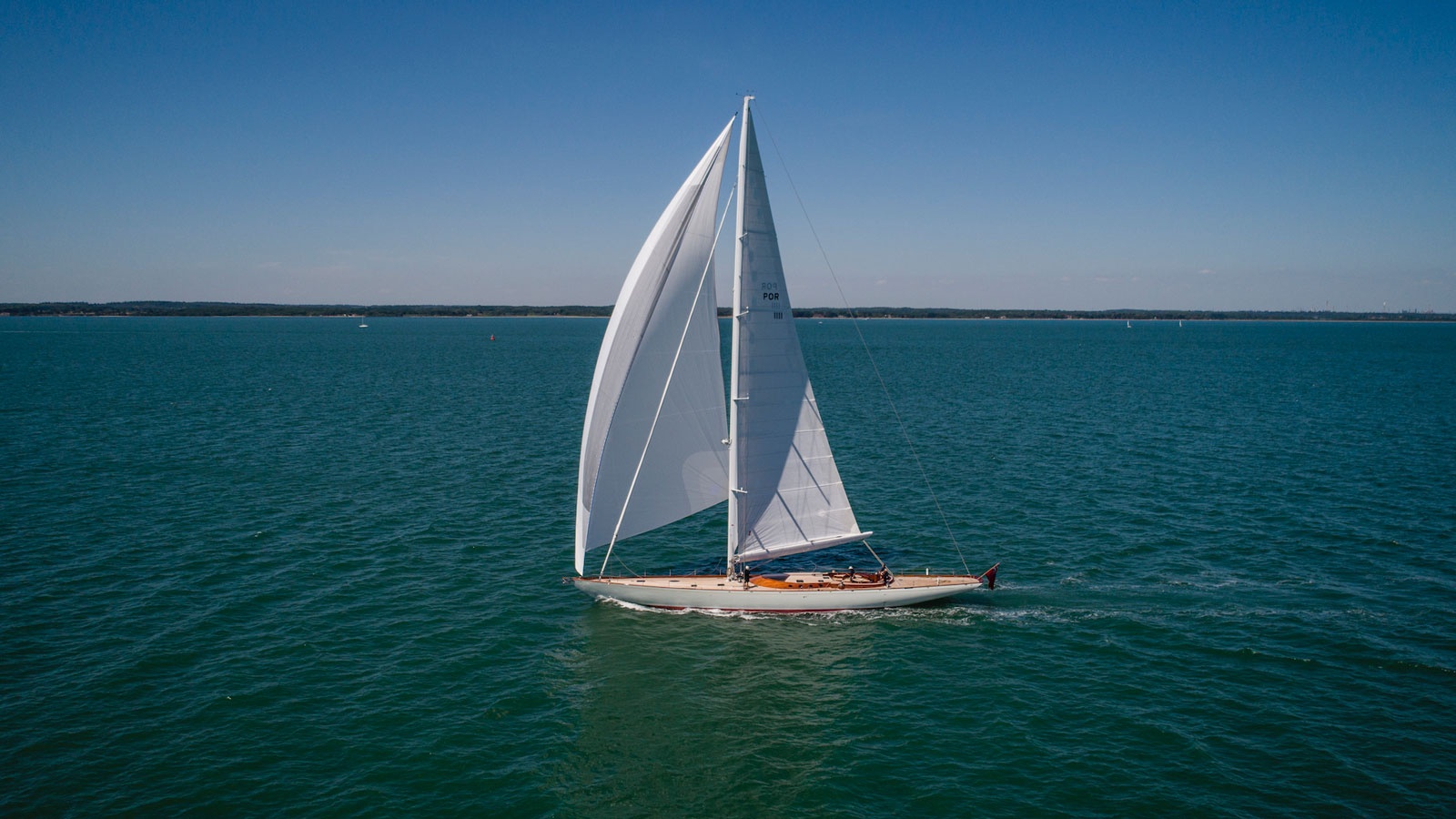 Thanks to her hydraulic deck hardware and in-boom furling for short-handed sailing, the Spirit 111 can cruise without a professional crew. The Torqeedo electric propulsion system can power the yacht for 30nm at 8 knots without any noise. While sailing the batteries are recharged by the rotating propeller shaft.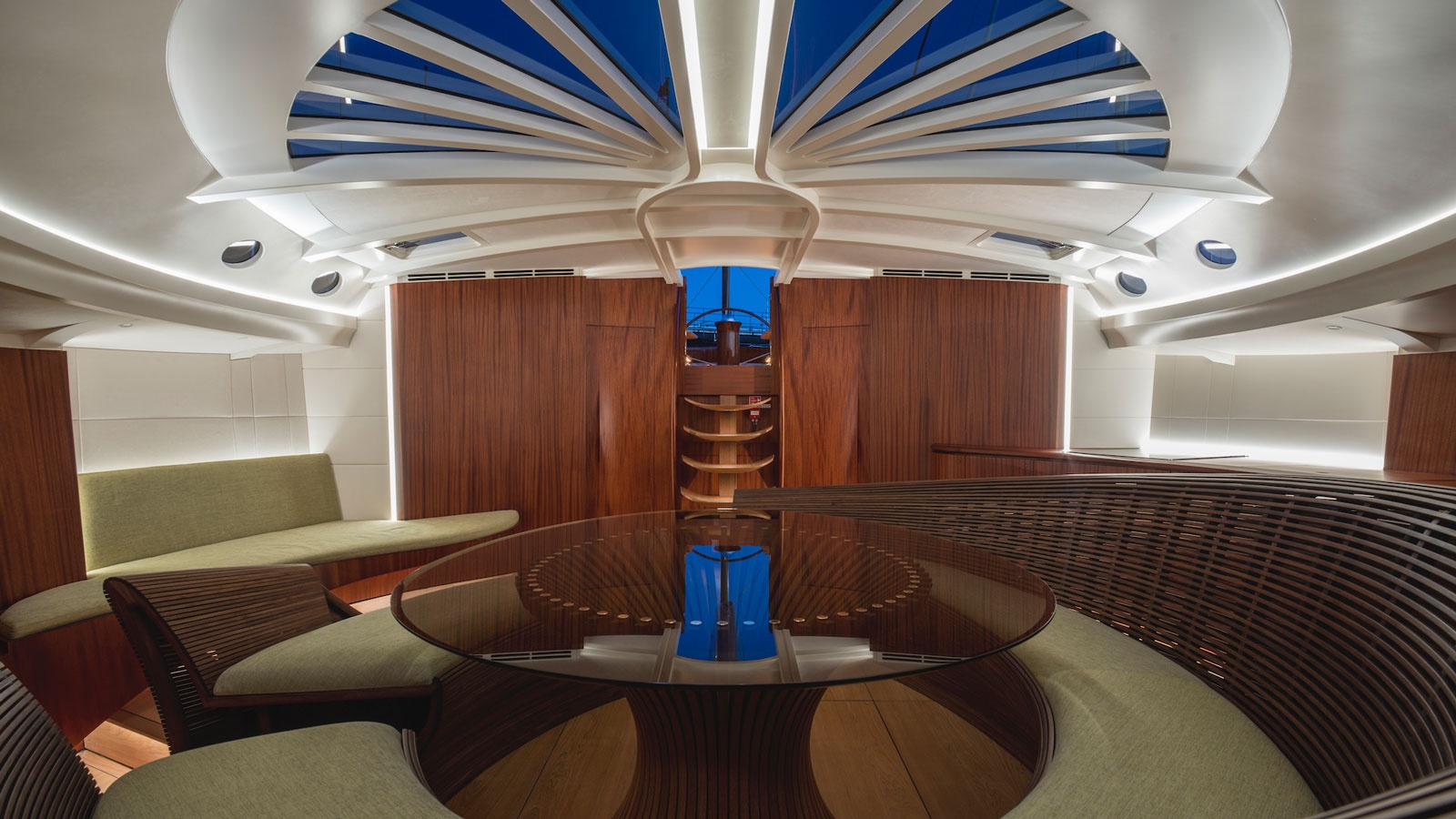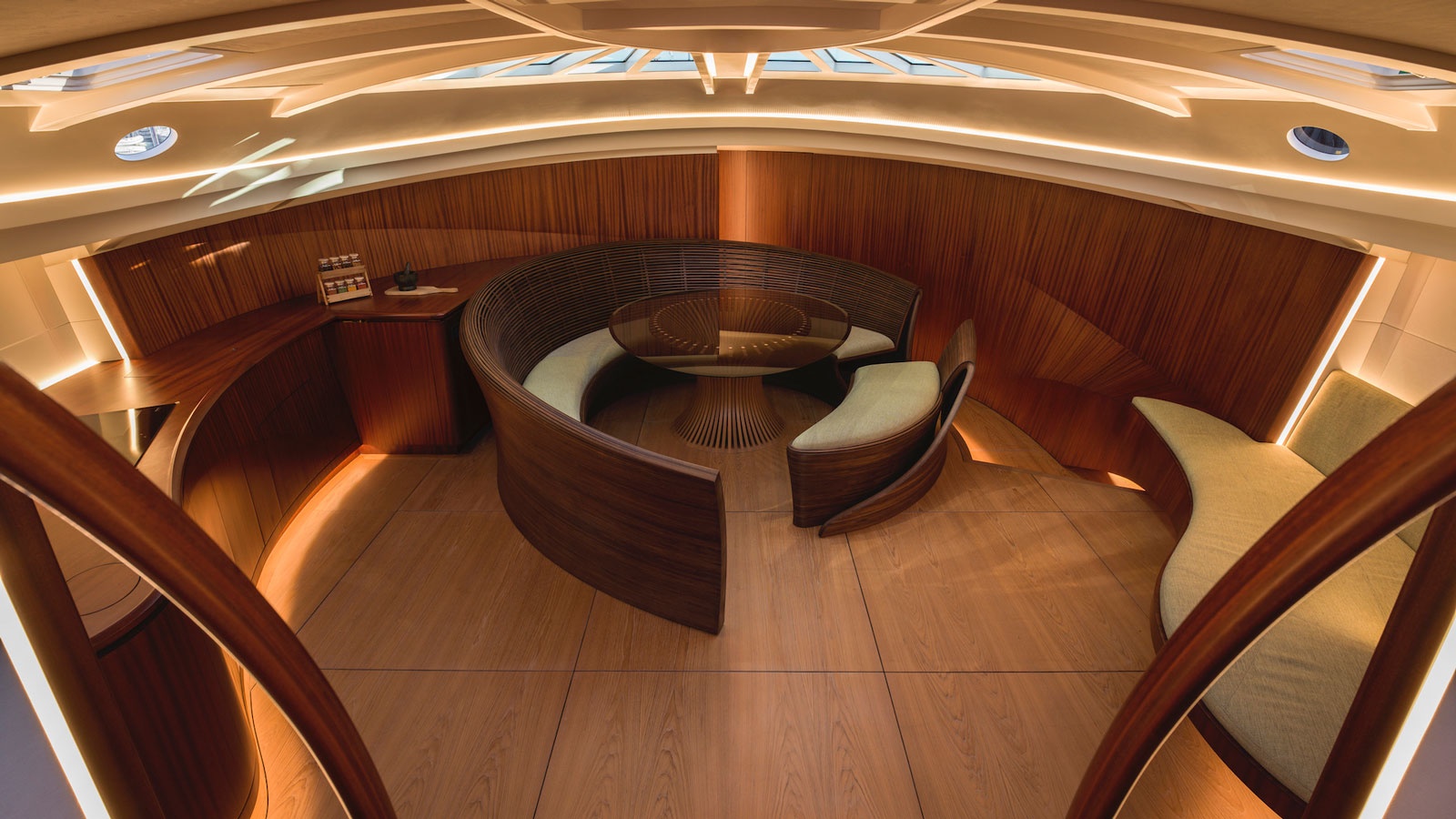 The founder and head designer of Spirit Sean McMillan commented:
A single-masted wooden yacht of this size that can be owner-driven is nothing less than a feat of engineering. The yacht's impressive strength to weight ratio, a carbon rig, and lightweight, performance sails will allow the owner to compete at regattas worldwide.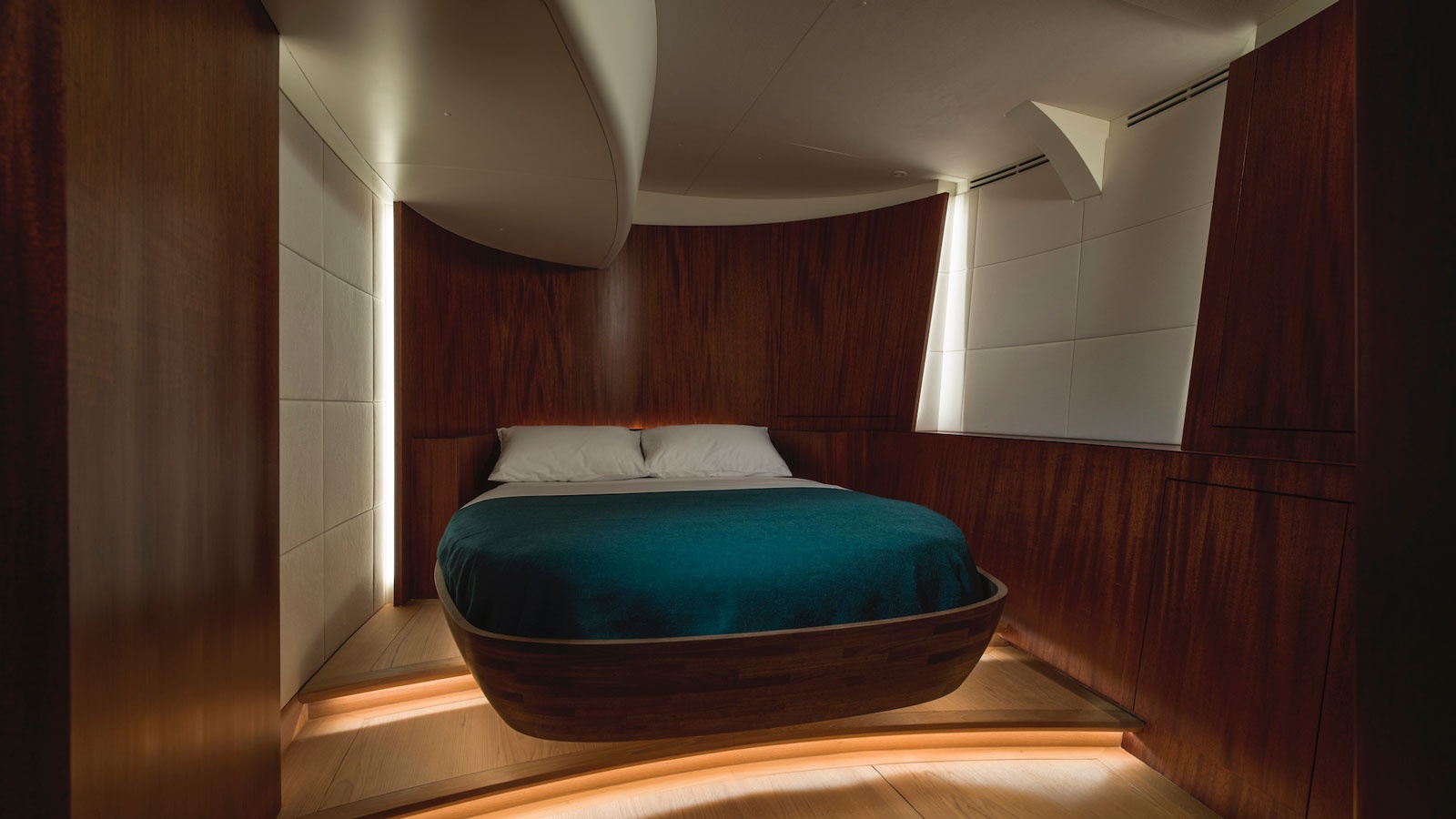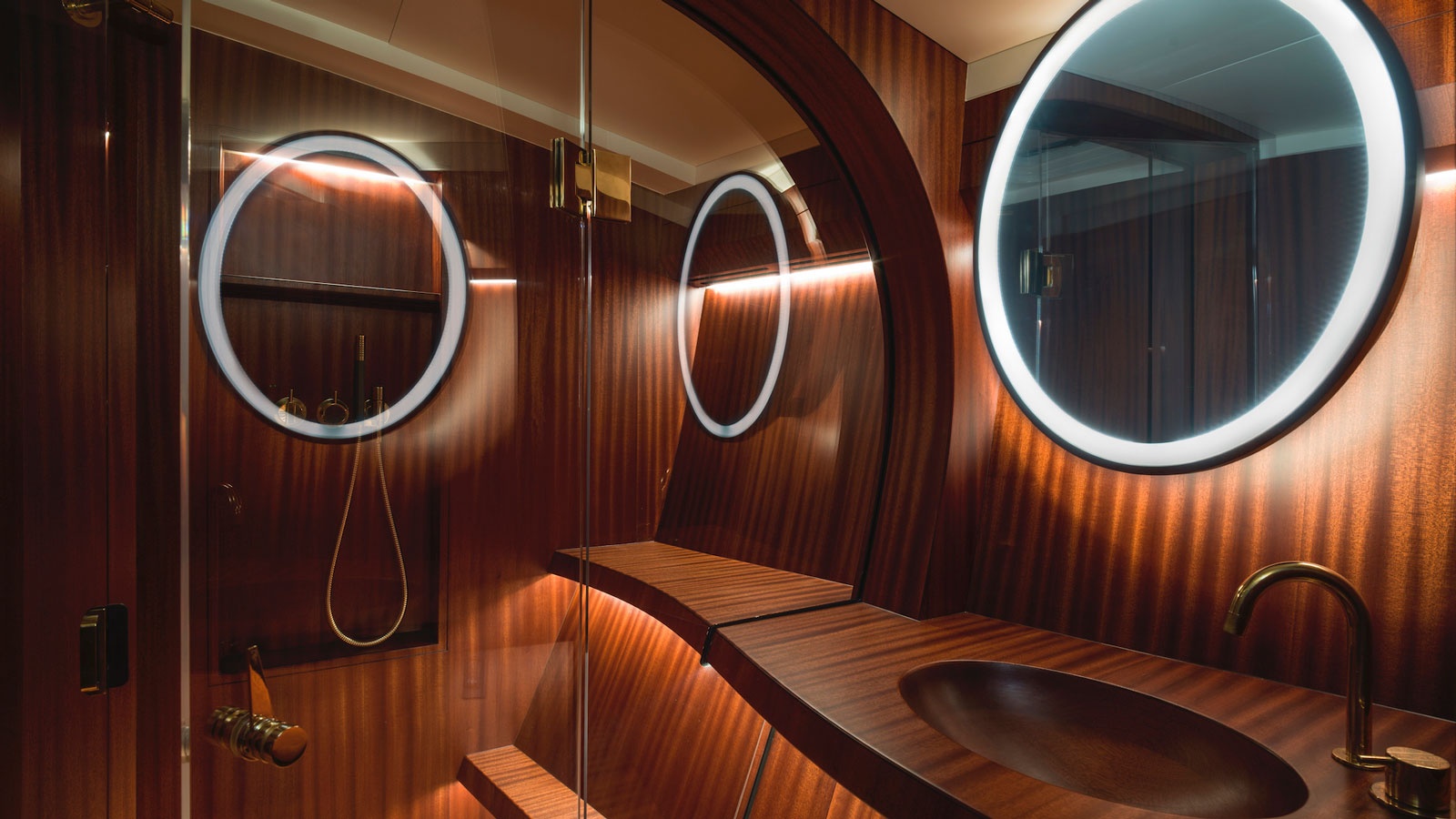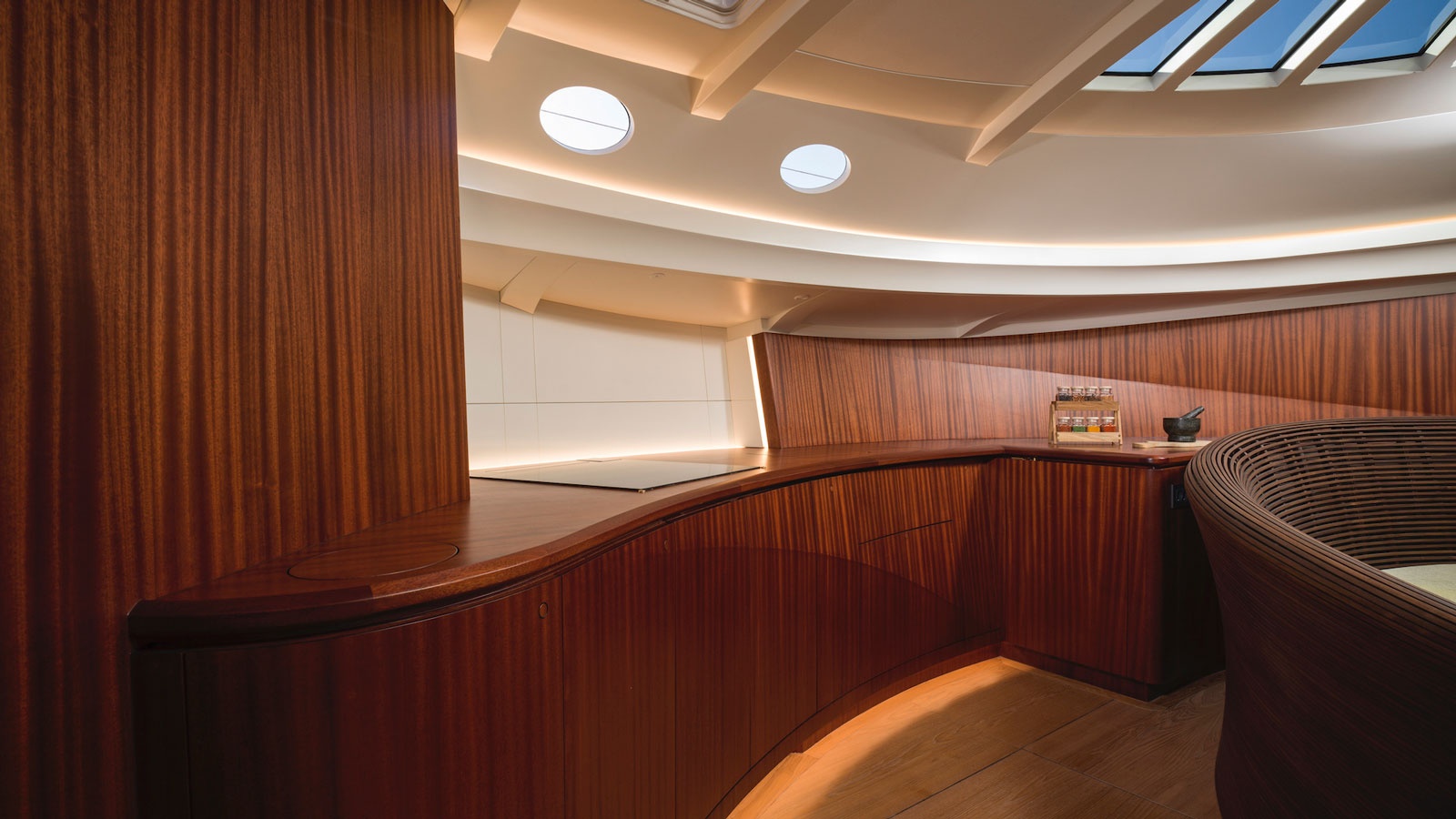 She features an exposed Sipo, teak American Walnut timbers and open plan saloon and galley and discreet doors. Guests have the choice of two staterooms or a starboard-side double VIP cabin.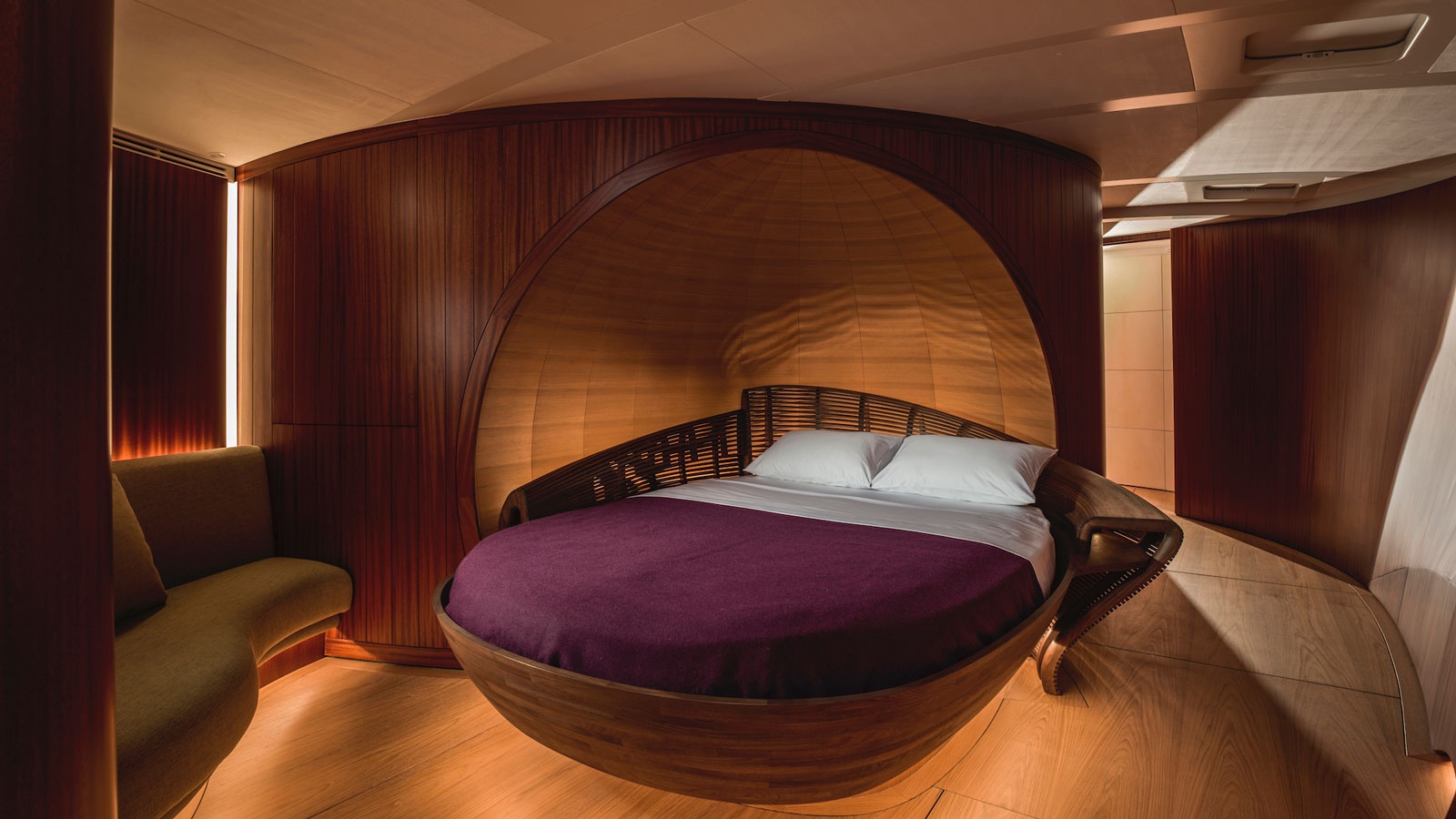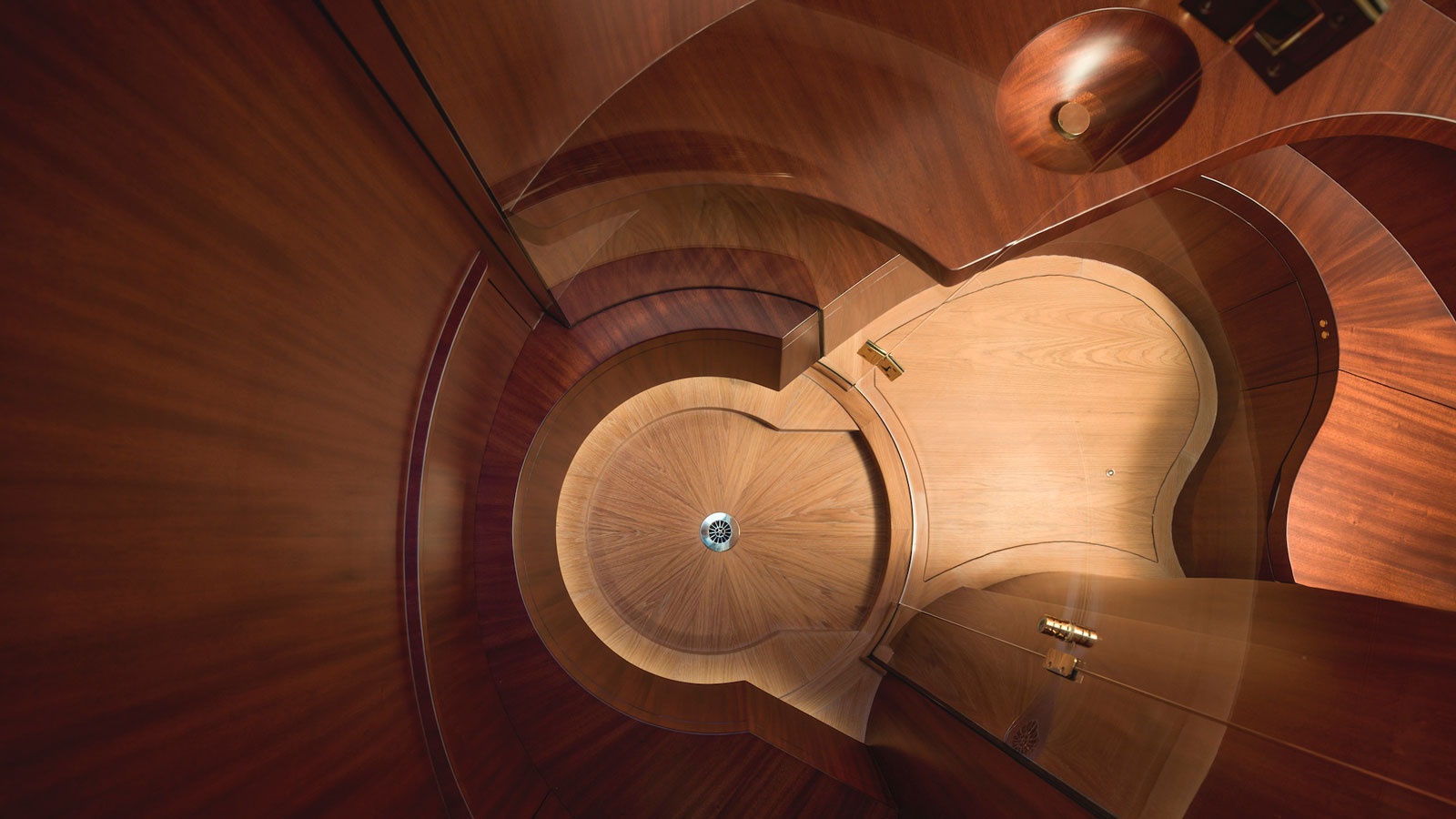 The big master suite is held in the forward cabin, having curved sofas built into the side of the hull and a double bed and ensuite.