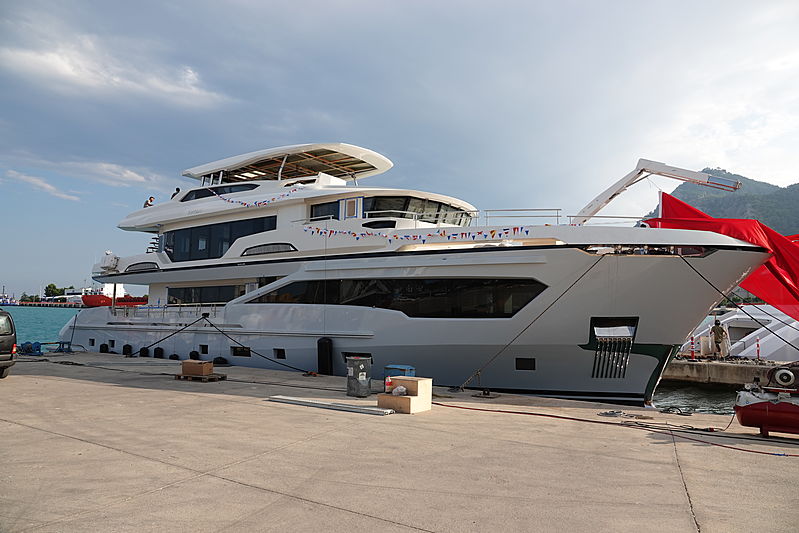 The yacht features a steel hull and aluminium superstructure, all designed and engineered by the yard's in-house team.
With a volume of 320 GT, Kando 110 spreads over four decks and accommodates up to 10 guests across five double guest suites, including the 27-square-metre owner's cabin with full height windows forward of the main deck.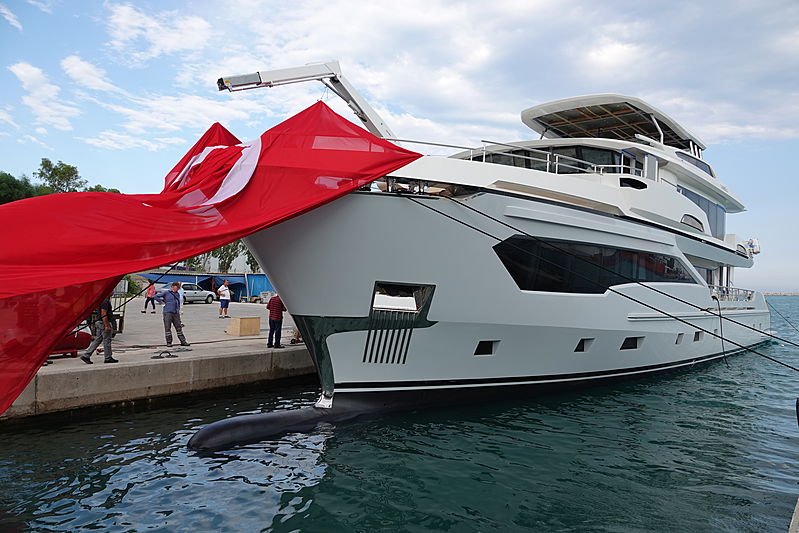 The 34-metre features a deep swim platform for easy access to the tenders and water toys and for sunbathing close to the water. The upper deck aft hosts an alfresco dining table beneath the shade of the sundeck overhang, while the foredeck holds the tenders, which are launched and retrieved using a Davit crane. Above, the sundeck provides a lavish spa pool and a shaded lounge beneath the hardtop bimini.
The modern interiors of Kando 110 have been trademarked with accents of American walnut, wenge and stainless steel.
Boasting a range of over 6,000 nautical miles, the yacht will have a max speed of 14 knots.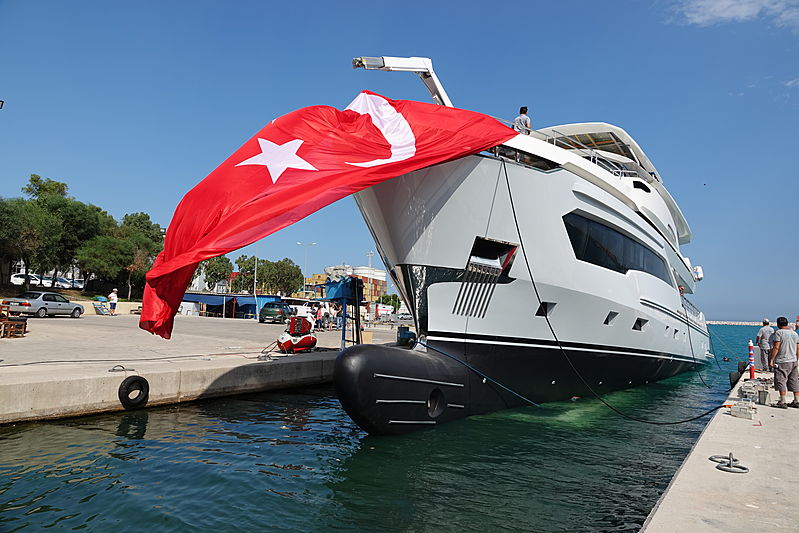 AvA Yachts chairman and founder Atilla Küçükdiker highlighted:
We have designed, engineered, and meticulously constructed Kando as a super strong and sturdy ship with a phenomenal commercial equipment level and superyacht interior quality and build.
The vessel will now depart for the Côte d'Azur, ahead of her international debut at the Cannes Yachting Festival in September.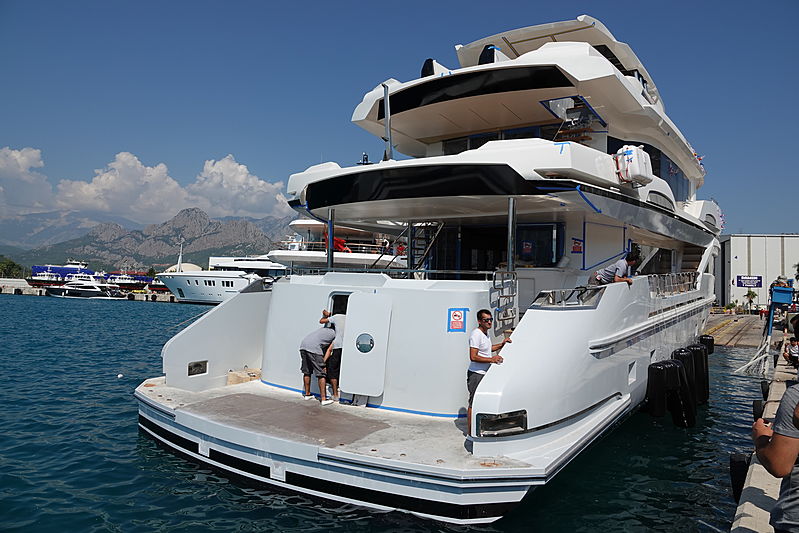 Meanwhile, the French-American NBA All-Star Tony Parker commissioned another 35-metre Kando 110 from Ava Yachts in 2018. The yacht, scheduled for delivery in 2020, will become the second hull of the series and is understood to cost nearly €6,650,000.
Drafted from Europe into the NBA, Tony Parker had a 17-year run with the San Antonio Spurs in the NBA, playing 6 All-Star games and being named the MVP of the 2007 NBA Finals. Now 36 years old and playing for the Charlotte Hornets on a $5 million a year salary, Parker is estimated to have earned over $165 million in salary over his 18 years in the league.