During the
Monaco Yacht Show 2019
, Italian yacht builder
Rossinavi
has presented the brand new 50-metre superyacht concept Alfa 50. The project has been designed by Venice-based design team led by Enrico Gobbi.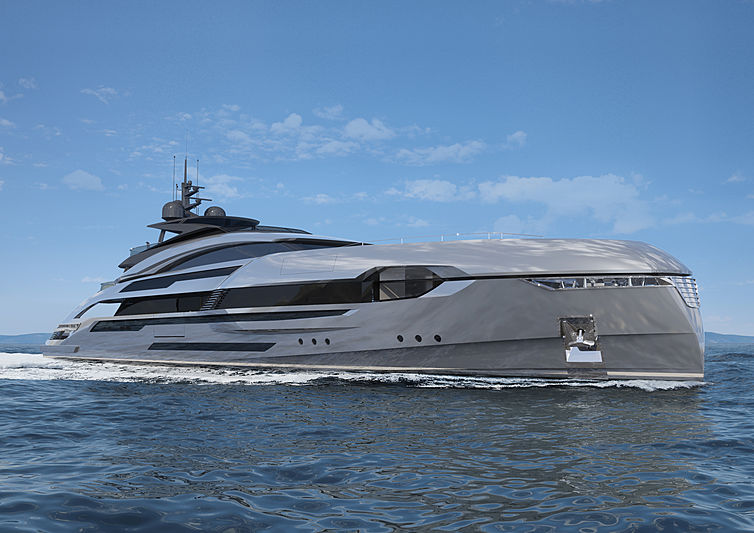 Inspired by iconic Italian luxury car brand Alfa Romeo, the model features sleek and sporty style. The unmistakable radiator grille of the Alfa Romeo cars, characterised by its signature front grille, is echoed in Alfa's straight and rigorous bow, made of steel and captivatingly stretched forward.
A sports boat below 500 GT, Alfa boasts a number of large, bright windows for the guests to enjoy some incredible panoramic views from the main areas, such as the upper deck, the owner's cabin, the main deck saloon and the cabins dedicated to the guests. Meanwhile, floor-to-ceiling windows are characteristic for many projects by Enrico Gobbi.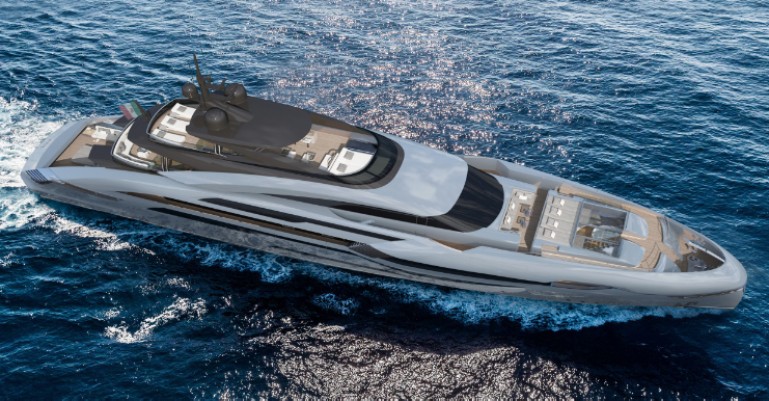 One of Alfa's key points, already introduced in other recent
Rossinavi
projects as well, is the exit to two sinuous balconies reaching the main deck from the owner's cabin. The smaller balcony overlooks the left side of the boat, while the one on the right side extends over the full beam, allowing a superior panoramic effect. The window continues on the bow past the owner's cabin as in a balustrade and opens up into a private area that can also be used as a gym.
Alfa's concept boasts a series of important innovations with particular attention to the stern area, the most important area for the owner who likes to spend time open-air. At the stern, the upper deck cockpit is located, with easy access to the lower level.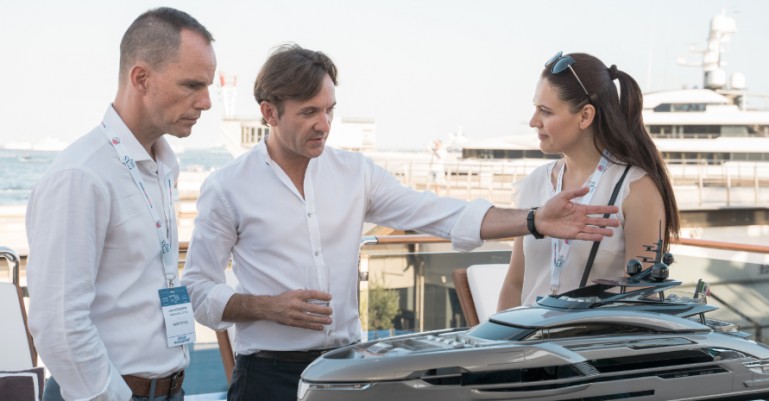 When the plaque opens, a two-story space including a swimming pool, sundeck area and lounge reveals. The space thus configures into a more protected indoor lounge area, a swimming pool featuring a waterfall and a sundeck from which one can dive straight into the water.
Another innovative aspect of Alfa is the spacious owner's cabin, thanks to the slight swelling of the hull, which defines the original appearance of the outdoor spaces. The gym area is connected to a large bow bathroom. This area at the bow is also connected to the deck, which delimits an area entirely dedicated to the ship owner, ensuring maximum privacy.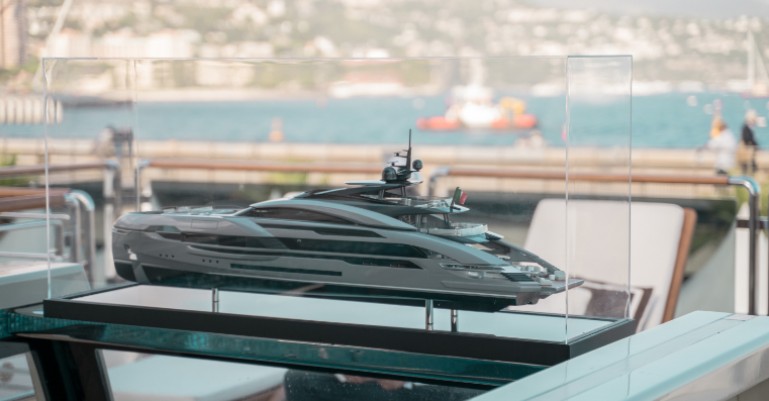 To be able to fit the considerable height of the owner's cabin and the entire bow area, the bow has been put forward, and the great descent that goes aft and holds the upper deck and the whole stern line makes it particularly streamlined.