Italian builder Sanlorenzo
debuted its SL102Asymmetric model during the Cannes Yachting Festival in September 2018. The new design represented an attempt to rethink the well-established yachts layout by keeping the deck only on the starboard side, and carrying the portside deck on the roof of the structure. Regardless of the debate on how such a vessel would remain upright, Sanlorenzo announced a series of new asymmetric-style yachts this year, the SL96Asymmetric.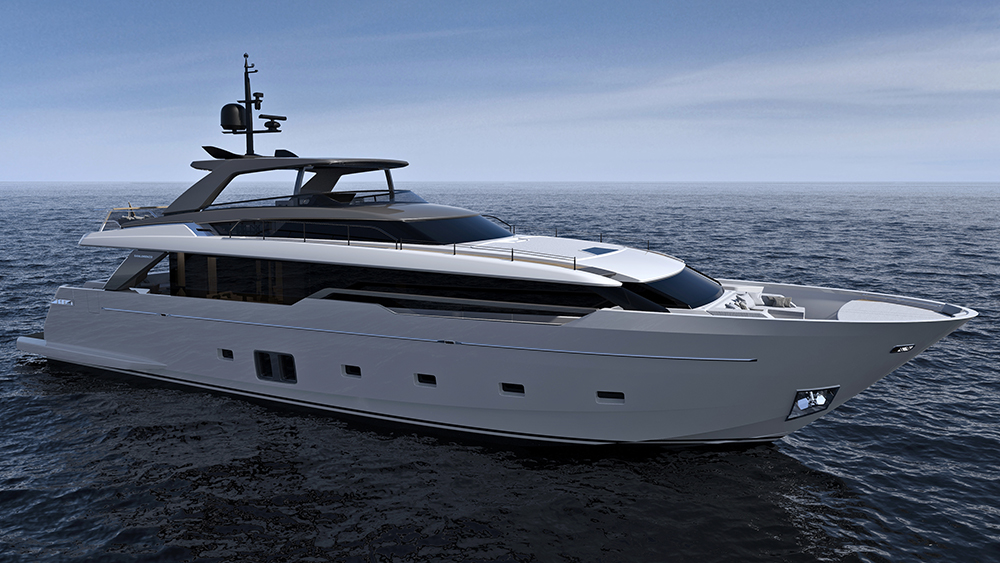 The team of designers, comprising car designer Chris Bangle who came up with the original asymmetric idea, Sanlorenzo in-house designers team and technicians, and Bernardo Zuccon of the Zuccon International Project, aimed to seek out more internal space.
The designers have introduced a vessel on which only a starboard side deck exists, while the port side would not receive a side deck. Thus, the walkway looks up and over the top of the superstructure, providing 10 extra square metres to the interior space of the yacht.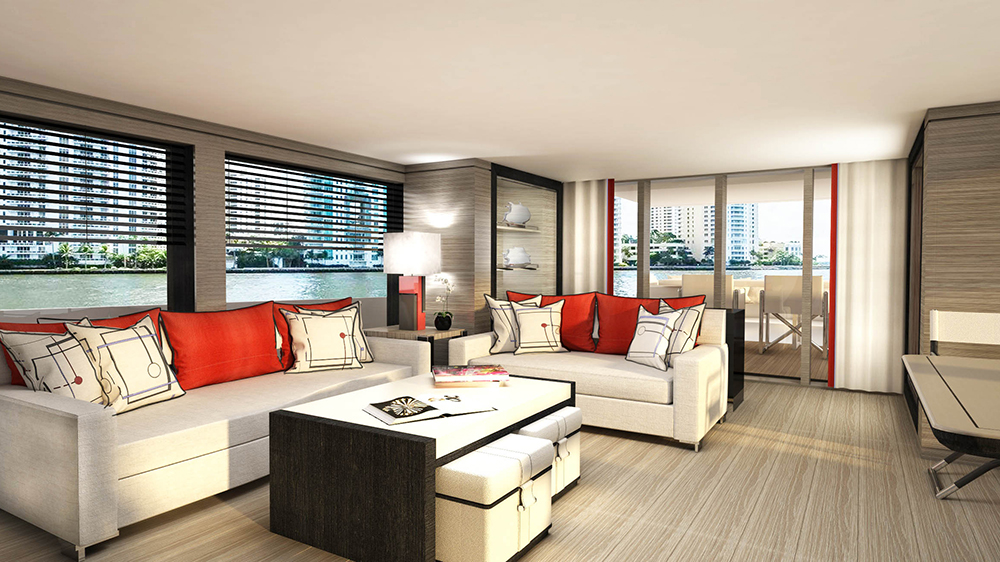 On the right side, there is a walk-around deck, from the aft cockpit to the bow's lounge area, with a fold-down terrace from the saloon along the way. On the left, the look appears just as a wide-body yacht.
The main deck, which benefitted most from the asymmetrical construction, has enough space for a dining-room with full-height windows on one side, and the living room with balcony. As the amenities on-board, the yacht will fit a 15-foot tender.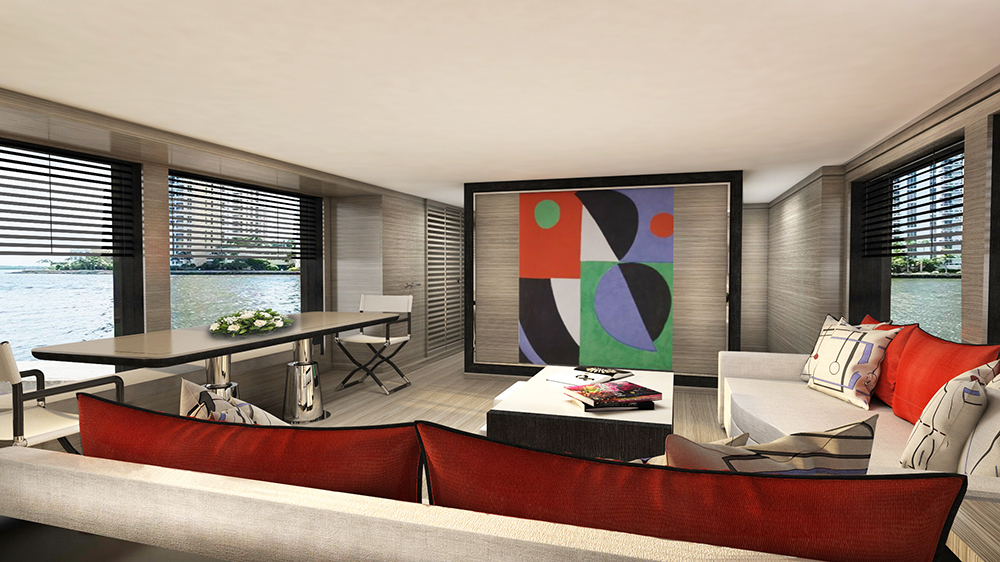 The vessel's interior space was designed by Laura Sessa, inspired by a palette of Mediterranean colours.

The SL96A will provide accommodation to a total of eight guests and six crew members. The yacht's layout would comprise a two-level master suite with a private bathroom and bed at the upper level and a dressing room at the lower level. Three more cabins, two guest staterooms and a VIP, will be housed belowdecks.
The owners will be offered to choose the yacht's speed options, installing either two MTU 12V 2000 M96L engines (with a total of 1,847 hp) or two MTU 16V 2000 M86 engines (with 2,216 hp), for a top speed of 26 knots or 28 knots accordingly.