Azimut-Benetti, one of the world's leading superyachts manufacturers, commemorates the 50th anniversary. As a part of celebration, the builder has installed a 18-metre Azimut S6 yacht on the Times Square, to remain on view from June 6 to June 11, 2019.
The event represents an extension of Design Pavilion in celebration of NYCxDESIGN, the city's annual public commemoration of design. The on-site program will include public education activities in partnership with One Ocean Foundation and a public announcement of the Azimut-Benetti Group's student design competition.
The installation aligns with a broader brand's initiative referred to as Azimut Staging Places. The idea behind implicates placing Azimut yachts in unexpected environments. Being in the heart of Times Square, a place New Yorkers call "The Crossroads of the World", means being in the symbolic center of the modern world.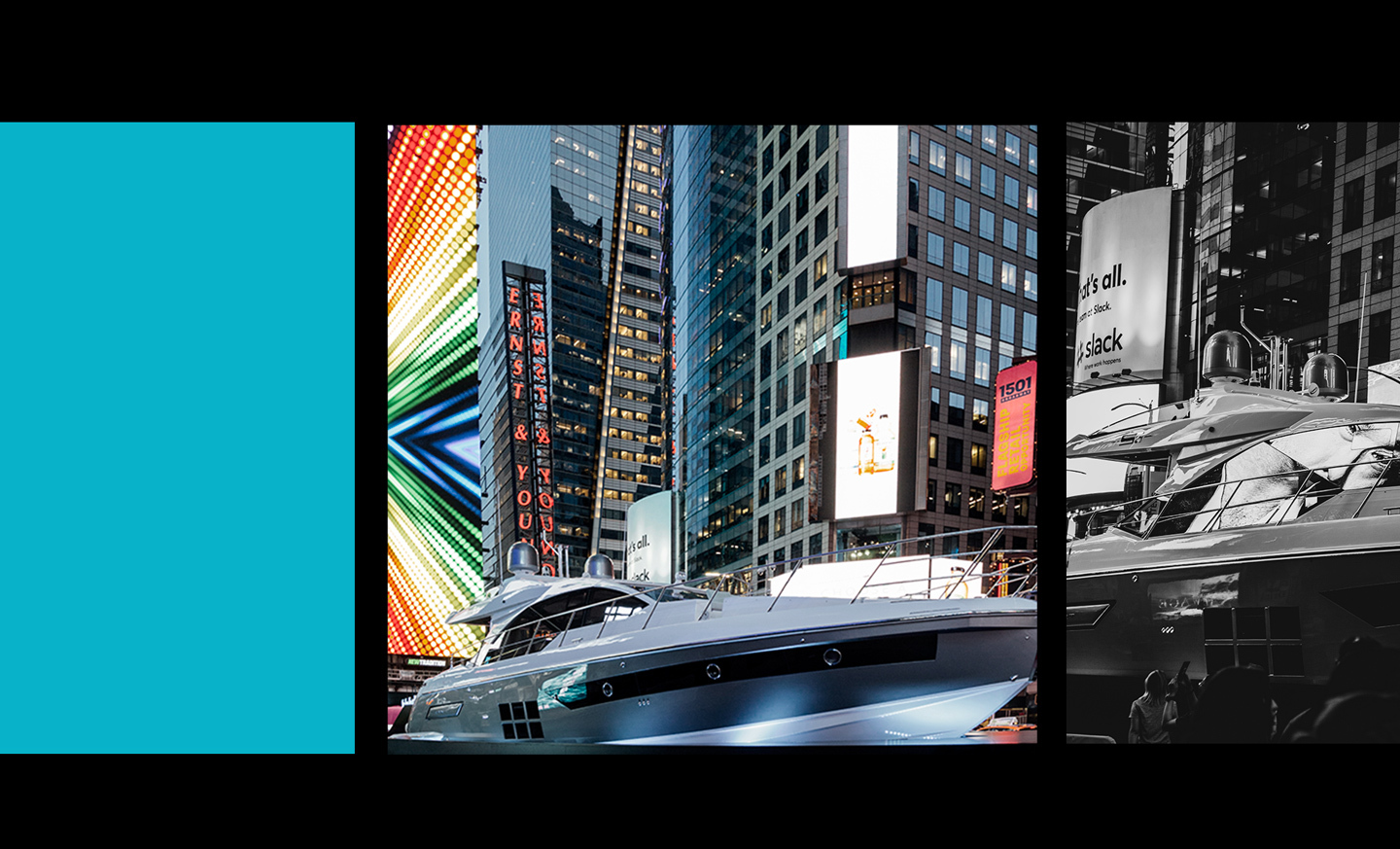 In total, five international events have been planned for Azimut-Benetti 50th Anniversary, representing each of the decades that Azimut Yachts has been in service. Dubai, Cannes and Hong Kong will be also involved, with a grand finale in Italy at the Azimut headquarters in December.
Established in 1969 by Paolo Vitelli, the Group currently comprises two successful brands,
Azimut Yachts
and
Benetti
, with the two of them serving different market segments. The Group is present in 70 countries and has a network of 138 sales and assistance offices,
gradually taking over the market
. The company disposes of an impressive range of motor yachts, with more than 45 models in production, from the smallest Sport Cruiser in the Azimut Atlantis Collection at 34 feet to
Benetti's
over 100-metre superyachts, with three of them recently launched within 100 days.