A motor yacht built from aluminum as one of the
Admiral
S-Force series is due to be delivered at the end of May 2020.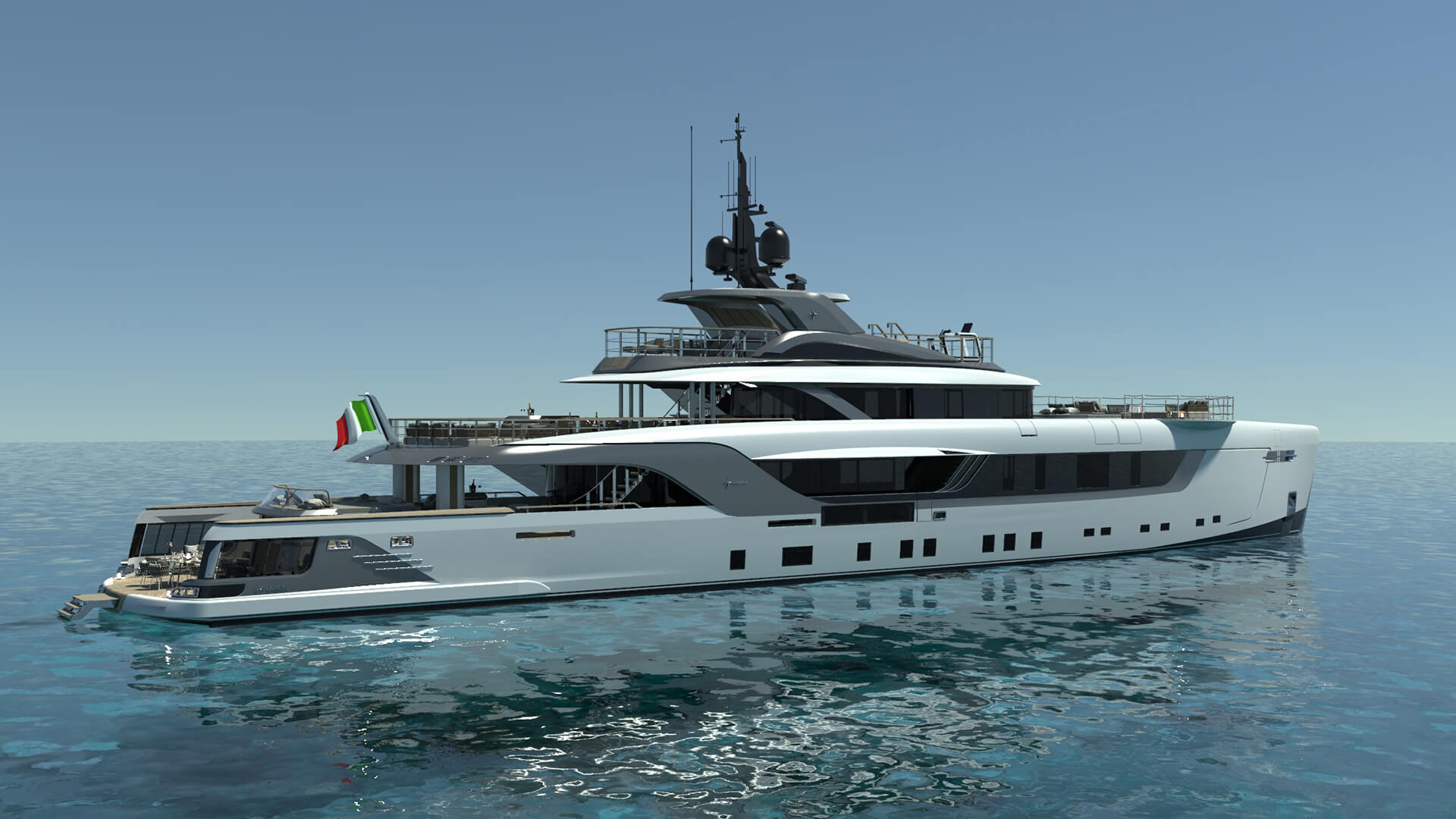 The accommodation is designed for 12 guests in six cabins, including the main suite of the main deck with a full set of VIP suites and four more cabins under the deck, all with fully equipped bathrooms.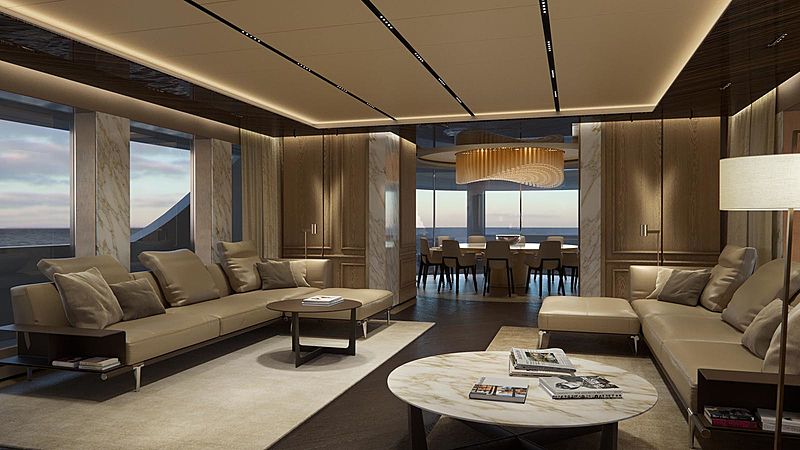 On the upper deck there is a large round area for sunbathing, which can also be used as a helipad.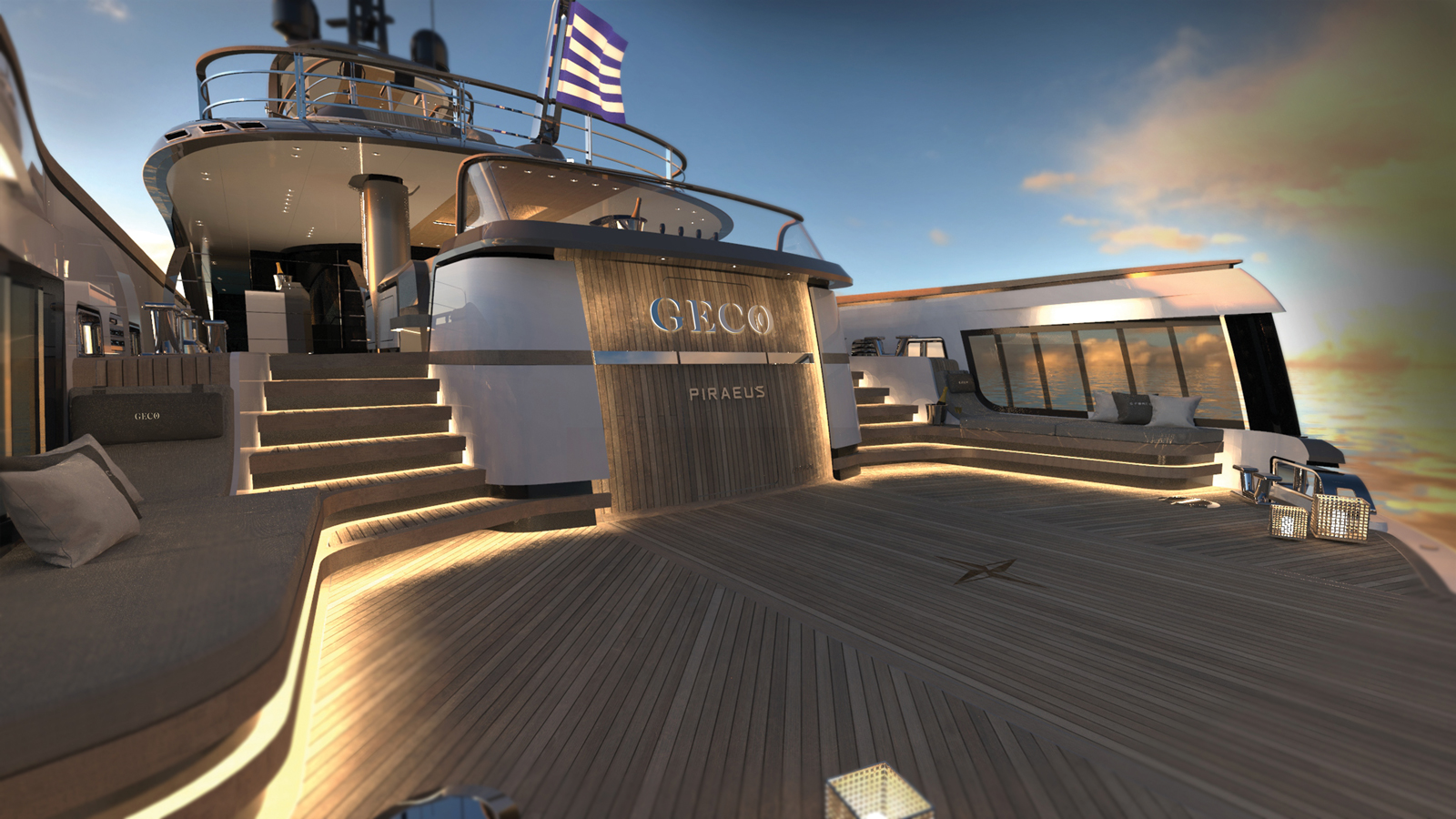 In the open air in the center of the yacht is a cinema, as well as an open bar.