If you could combine rock star level partying with down-to-earth innovative design, what kind of superyacht would you end up with? Meet Project FG (Freddy Gump), a Feadship design created for the fictional combination of Freddy Mercury and Forrest Gump. It is the latest design to be revealed from the "Carte Blanch Exclusives" archives.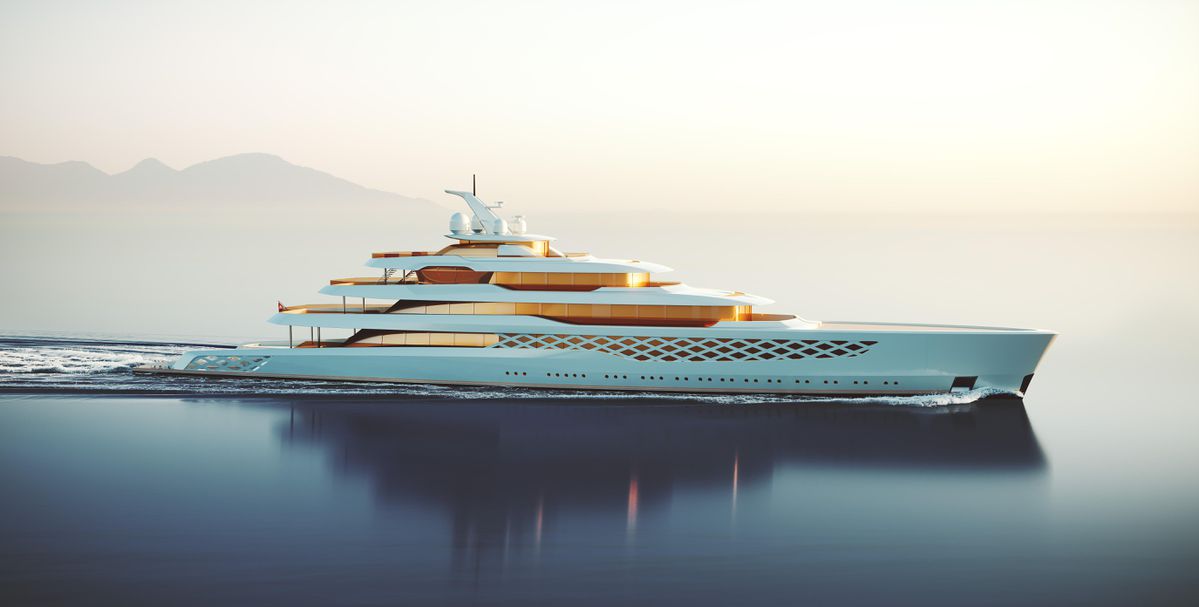 ⠀
The 109-metre Project FG came to life during the Feadship Brokers Course in 2019. Together with the Feadship design team from Studio De Voogt, the invited brokers created a design for a wild – but down to earth – Freddy Gump. In a few days' time, Project FG was born as a technically feasible design that allows for wild partying at night and peaceful relaxation during daytime.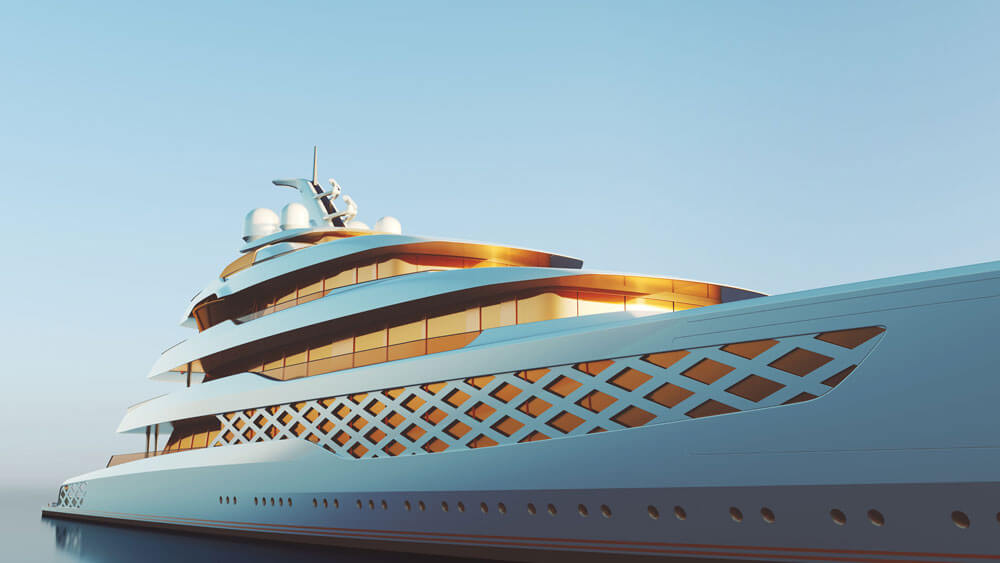 More than 200 people can party in the outdoor beach club. Hidden from the outside world, FG includes a mysterious hidden club in the bow of the yacht for exclusive private gatherings.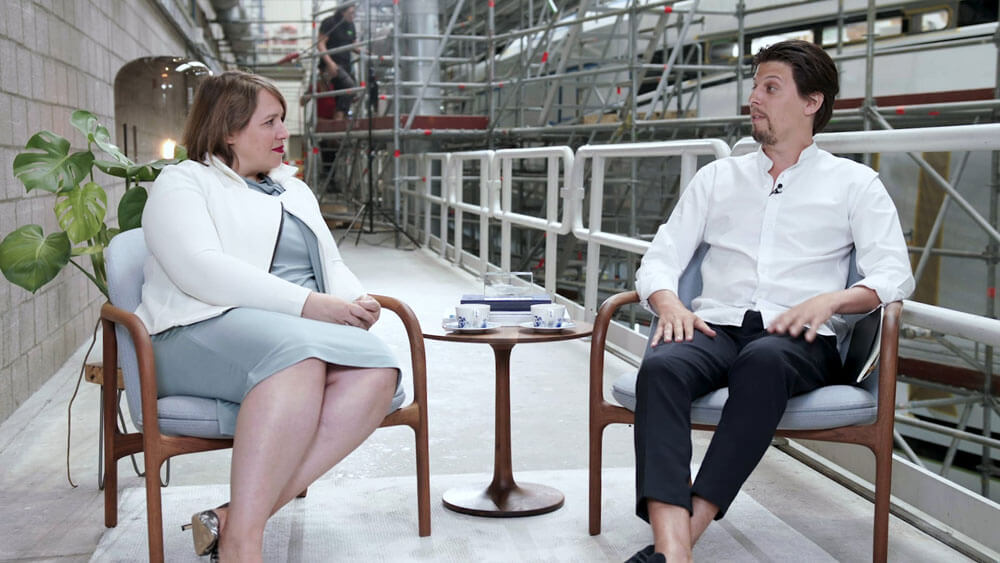 Marsha Van Buitenen and Jan Schaffers in conversation. Credit: Feadship
Feadship sales director Marsha Van Buitenen says:
"The group wanted a character that embodied extremes. They thought about a client that one hand has a party attitude but on the other is very down to earth as well. They combined a fictional character and a real character to dream up the client – for the down to earth side, it was Forest Gump, and for the wilder side, it was Freddie Mercury. With that, Freddie Gump as born."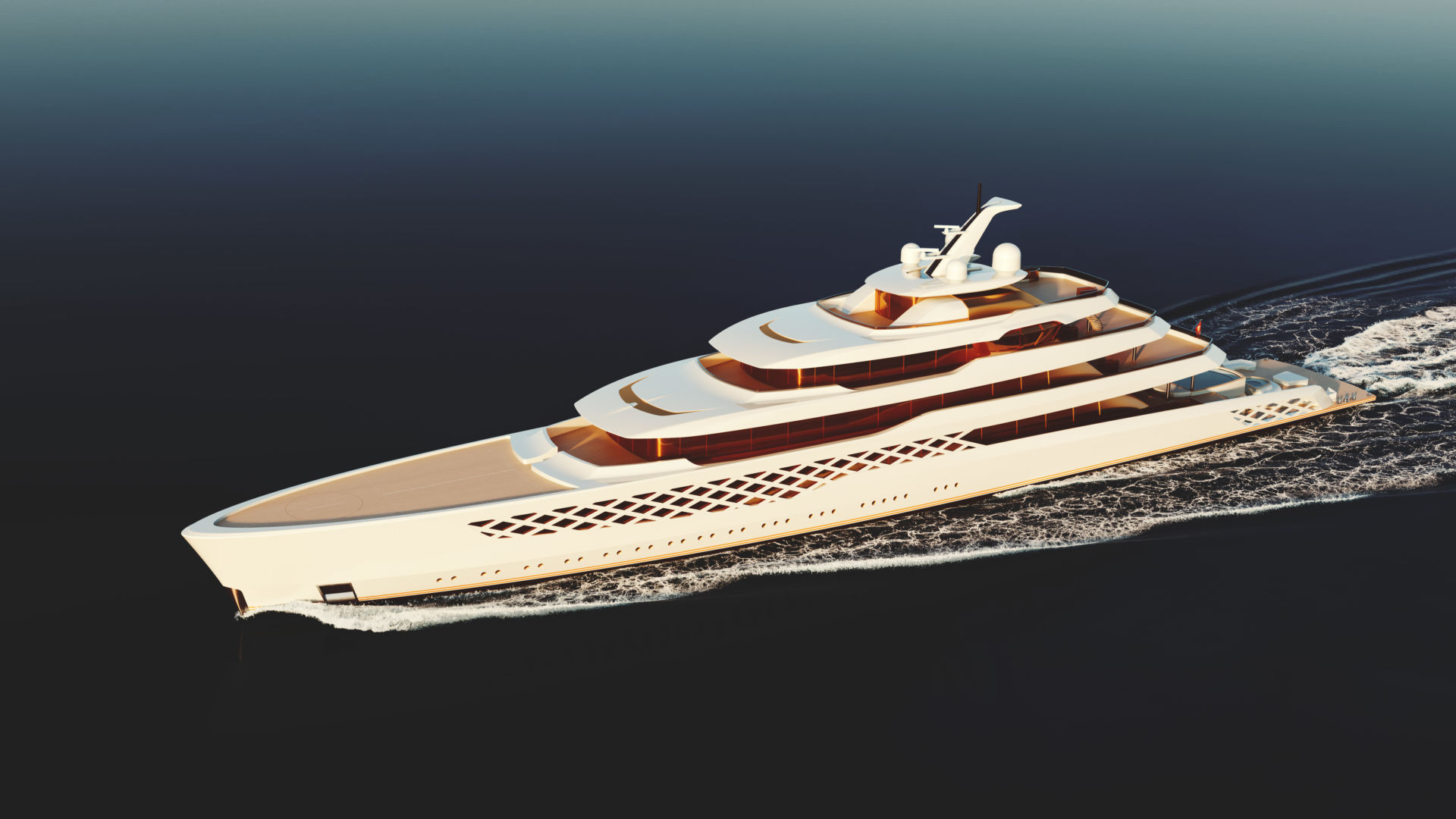 On the aft deck there is a huge outdoor beach club, which is four times larger than Feadship designed "Savannah". This beach club accommodates parties of up to 300 people while a panoramic piano lounge on the upper deck acts as the heart of the superyacht and the meeting point of the two personalities – a place that both Freddie Mercury and Forrest Gump could retire to as dusk falls and from where the rest of the yacht design branches out into the individual elements of each character.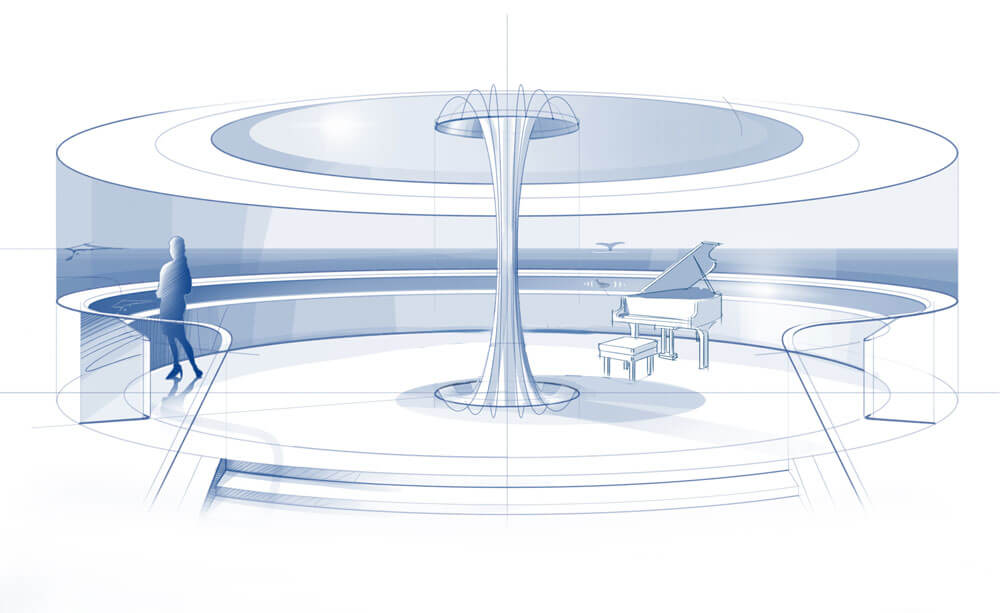 Other unique design elements of Project FG include a pop-up table tennis court on the tip of the bow that features a glass tube that "pops up" at the push of a button and encloses the table-tennis table so that the players are protected from the effects of the wind.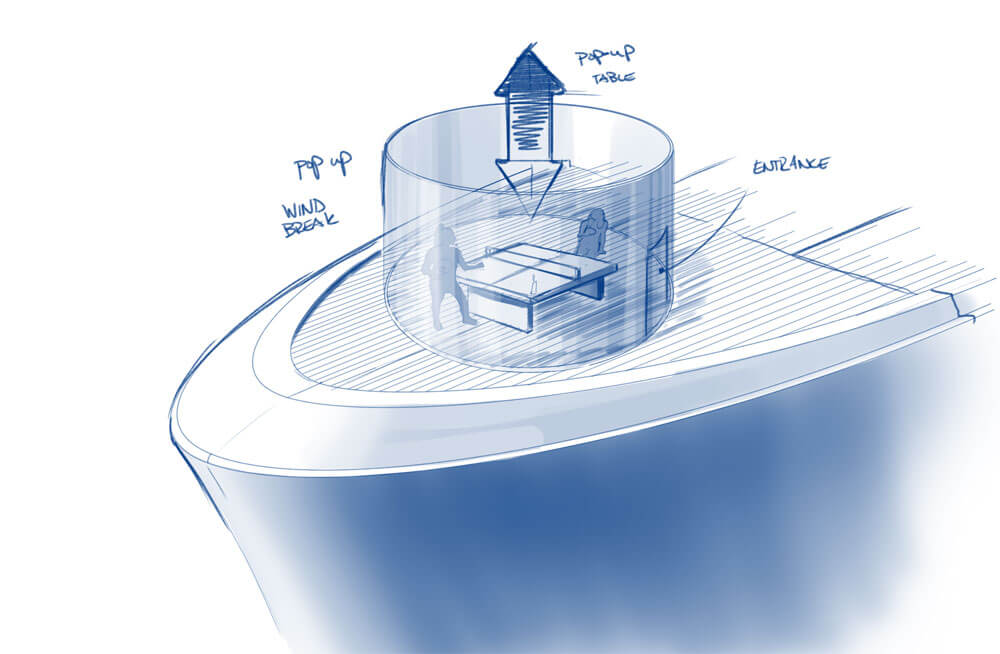 One particular design feature that certainly caters to the rockstar inspirations of Freddie Mercury is the hidden club for where the really crazy parties happen – even crazier than those happening on the aft deck. Guests are not given directions on how to get there but instead have to find a hidden door past an engine in the superyacht's belly.
While Project FG Freddie Gump has yet to find an owner, the technically feasible Feadship design is still open for the kind of owner with an appreciation for wild nights of partying like Mercury and peaceful days of relaxation.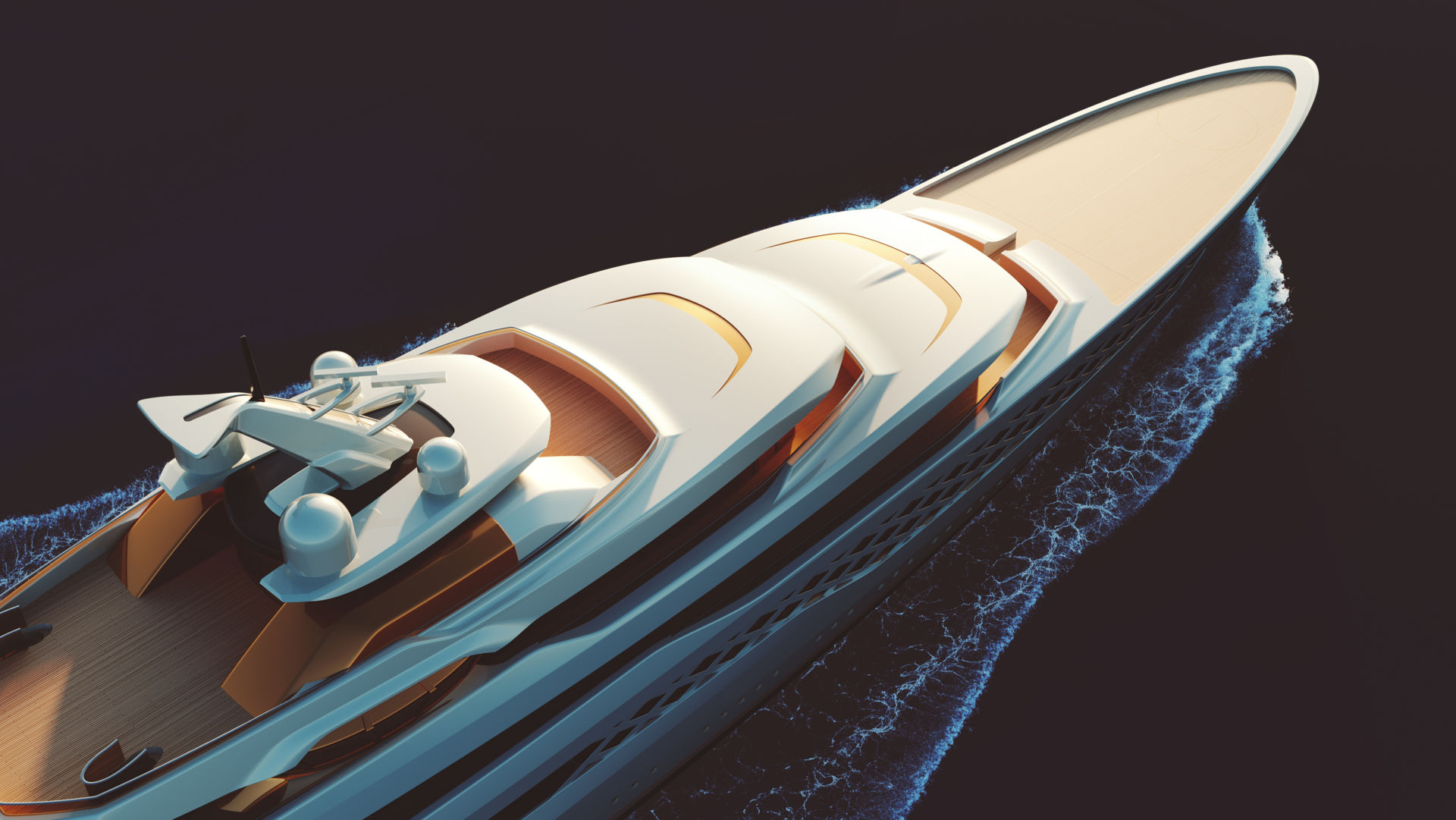 Farouk Nefzi, Feadship marketing and brand director, says:
There are so many future concepts coming out, but they are simply designed for 50 years from now. That too easy. Everybody can dream but to create something using technology that's applicable today, if you just have the will to do it, that's what we're showcasing.

We feel like we can bring some joy to people's life by showcasing the possibilities that we are able to do right now. If you look at these designs, they trigger people to move forward and leverage on the existing technology. We want to showcase what is possible and not be dominated by the generics of this industry. It's very easy to make baby steps into what the next stage of yachting should be. We think we could really speed up the process if we find clients ready and wanting to invest in this.