This month the 23.5-meter sailing yacht Pelagic 77 left the canopy at KM YachtBuilders in the Netherlands, where there were installed the keel and rudders. The boat has now moved to the outfitting shed.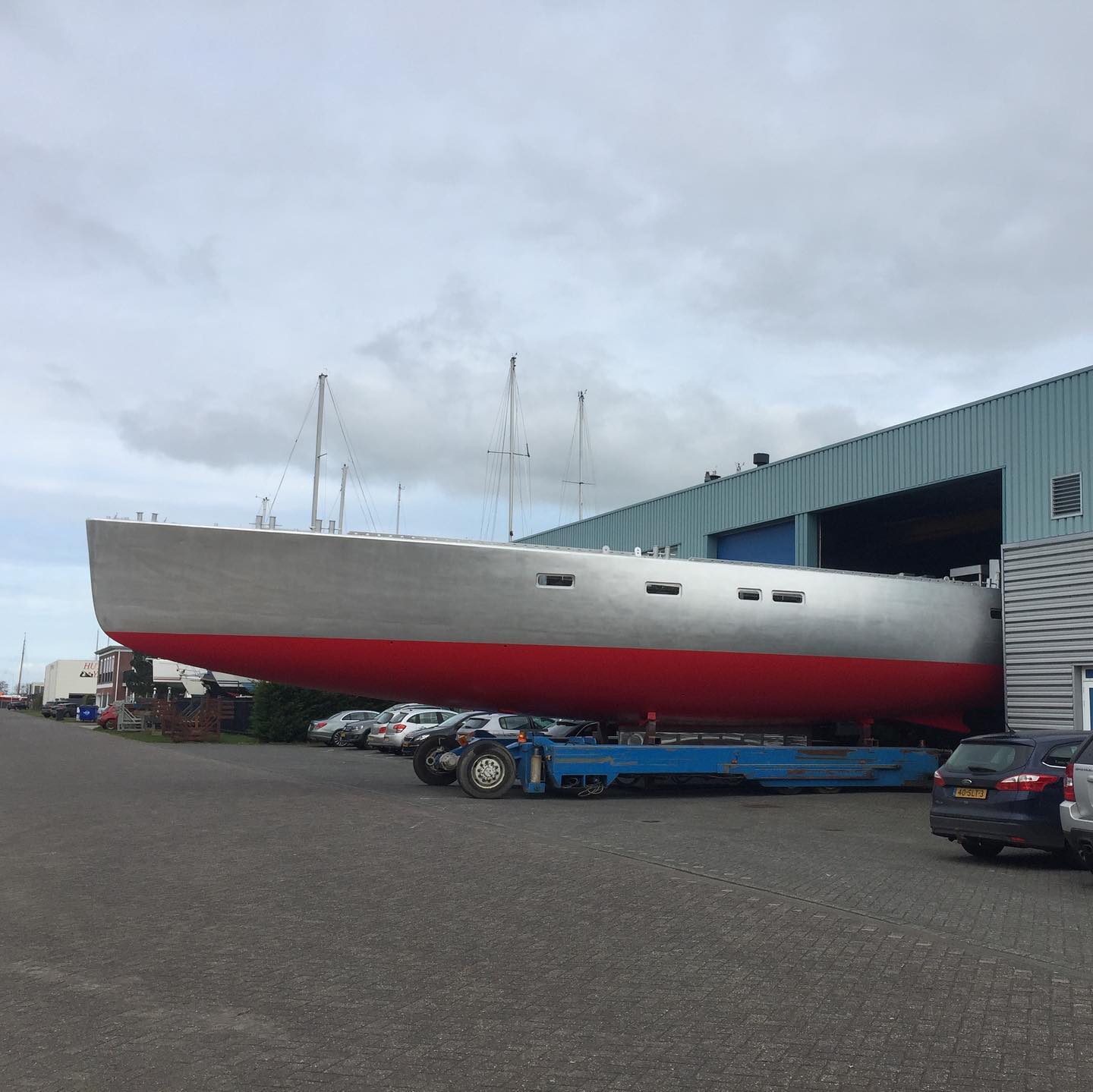 The representative of Pelagic Yachts Skip Novak and Jordi Griso also took part in the construction. Tony Castro (design) described yacht as "an evolution of the 22.5-metre Pelagic Autralis". The aluminium work is now complete and the interior is underway in the Dutch yard's joinery department. The next stage will include the mechanical, electrical and hydraulic systems installed before interior outfitting takes place.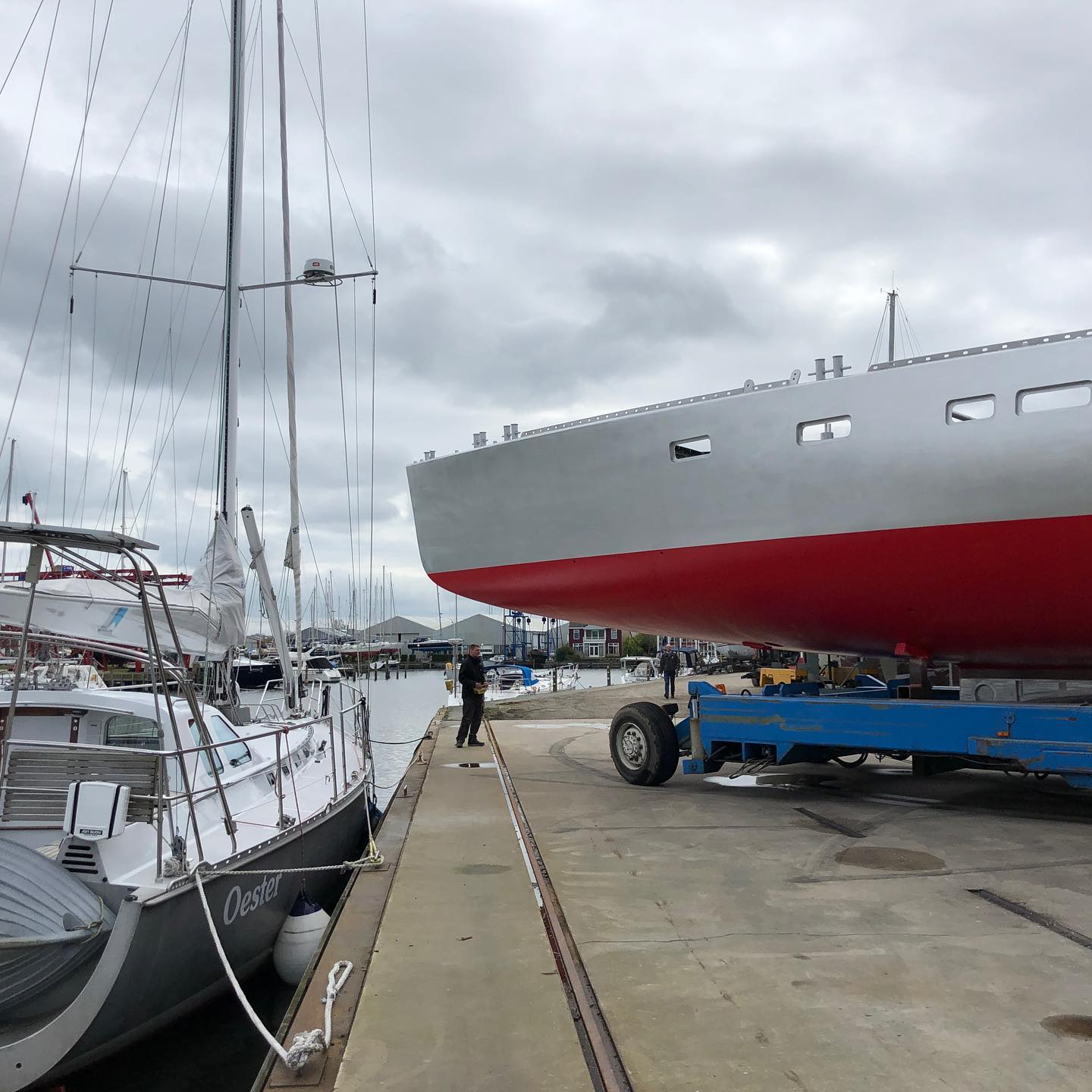 Expeditionary ship Pelagic 77 is designed for expeditions in high latitudes. This implies an enhanced autonomy, ease of handling of sailing areas and simple technical systems that a crew can operate without any special assistance.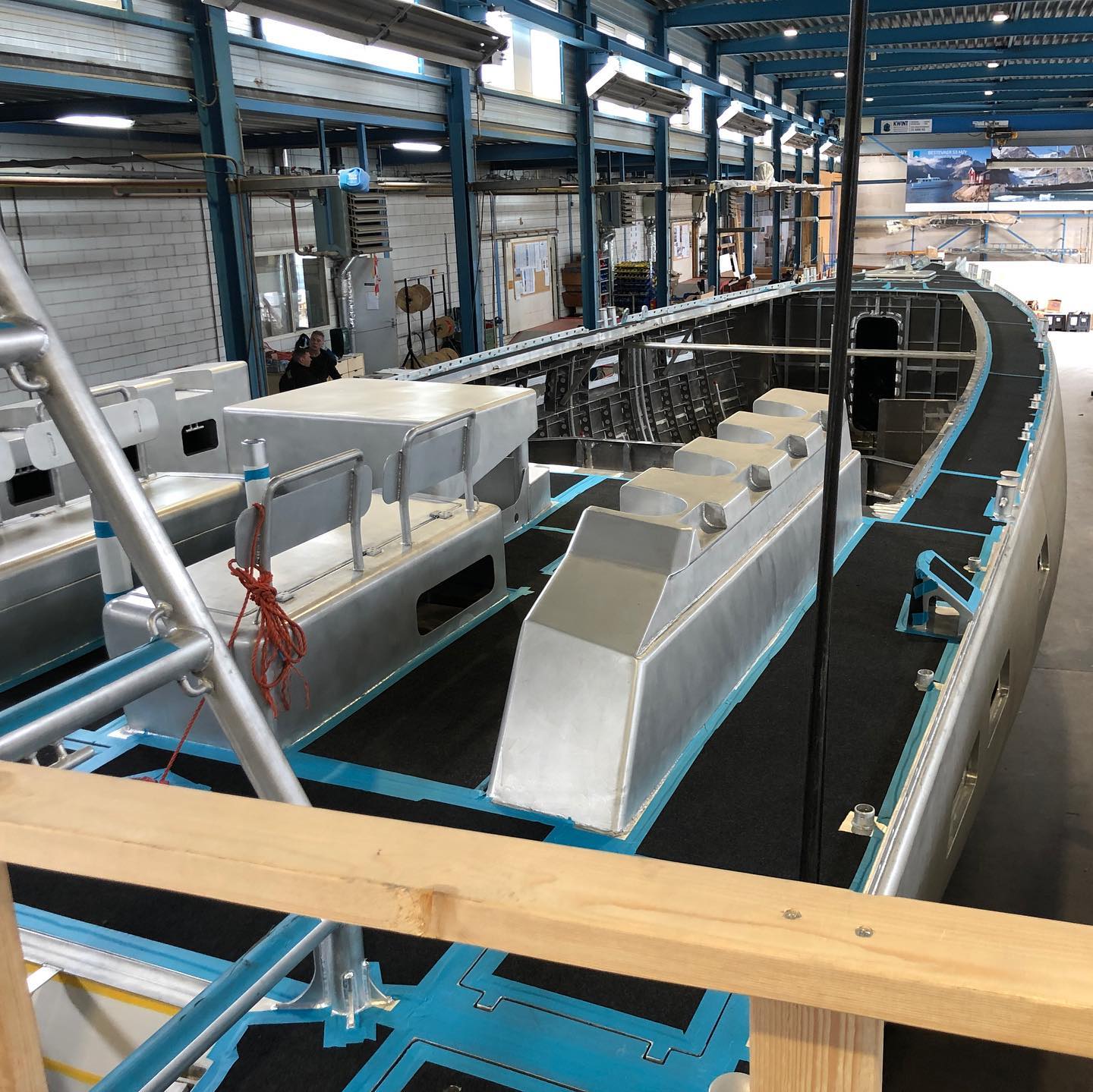 Key features include a large pilothouse and a comfortable seating area, as well as a stern galley, which makes up most of the guest areas. The interior is made in bright colours and consists of six double cabins located in front of the wheelhouse, with two heads and shower cabins, divided between them.
A yacht with a beam of 6.2 meters is expected to be delivered at the end of 2020.