Here are the three exceptional superyacht concepts with impressive gardens on board.

Alice
Lürssen
98m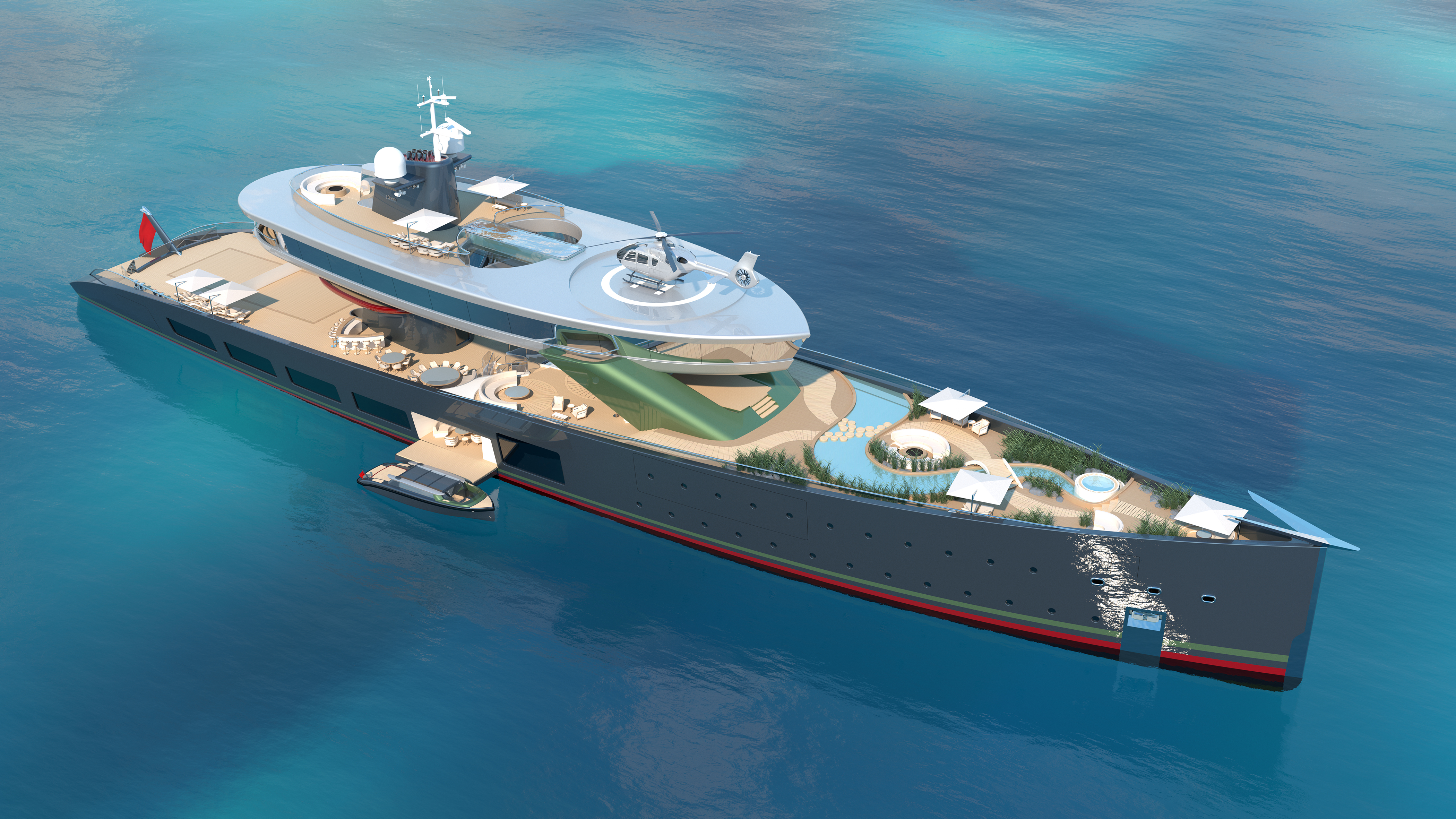 An innovative, climate-neutral yacht model called
Alice
, was developed by Lürssen. The climate-neutral yacht concept of tomorrow's wonderland is driven by ecological responsibility. An emission-free fuel cell generates electrical energy based on hydrogen reformed from green methanol. The fuel cell replaces the conventional diesel generators on board. For higher speed and energy demands, an additional methanol engine is added.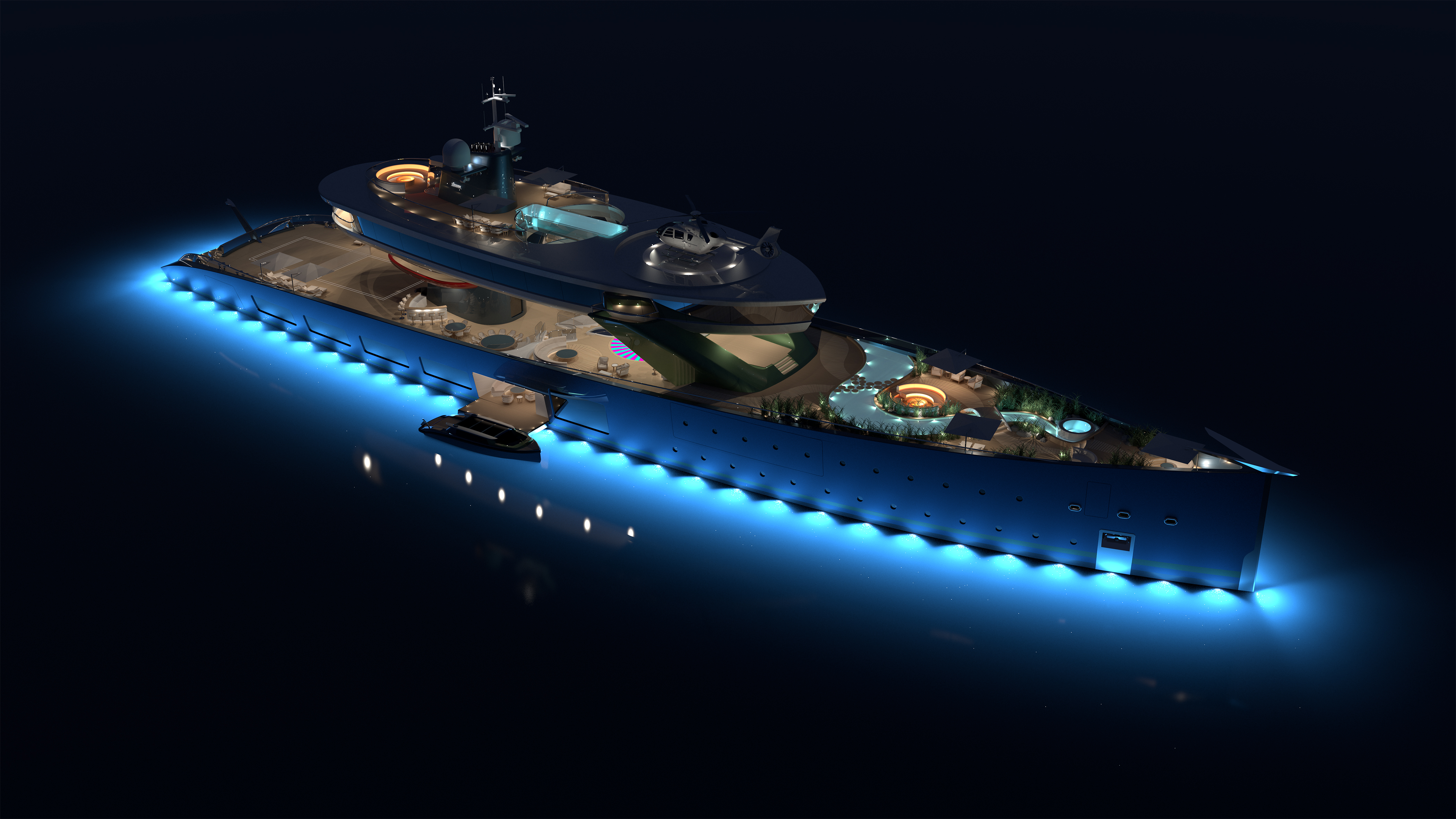 Green parks and ponds, that can be found on board, transform the yacht's deck into a natural paradise, which when combined with the living walls in the interior, create a unique ecosystem on board.
VY.01
3deluxe
110m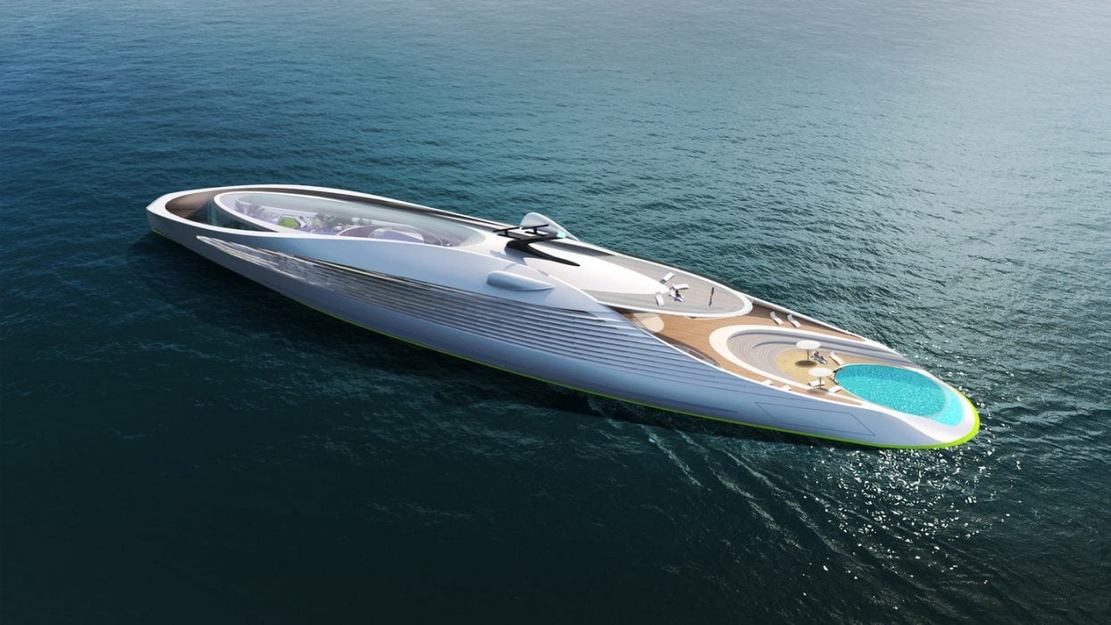 The superyacht concept
VY.01
was presented by design studio 3deluxe at the Monaco Yacht Show 2021. The zero-carbon superyacht features a seawater desalination system, powered by solar panels, for the watering of the greenhouse. The yacht has its own green and vegetable gardens to grow food on board.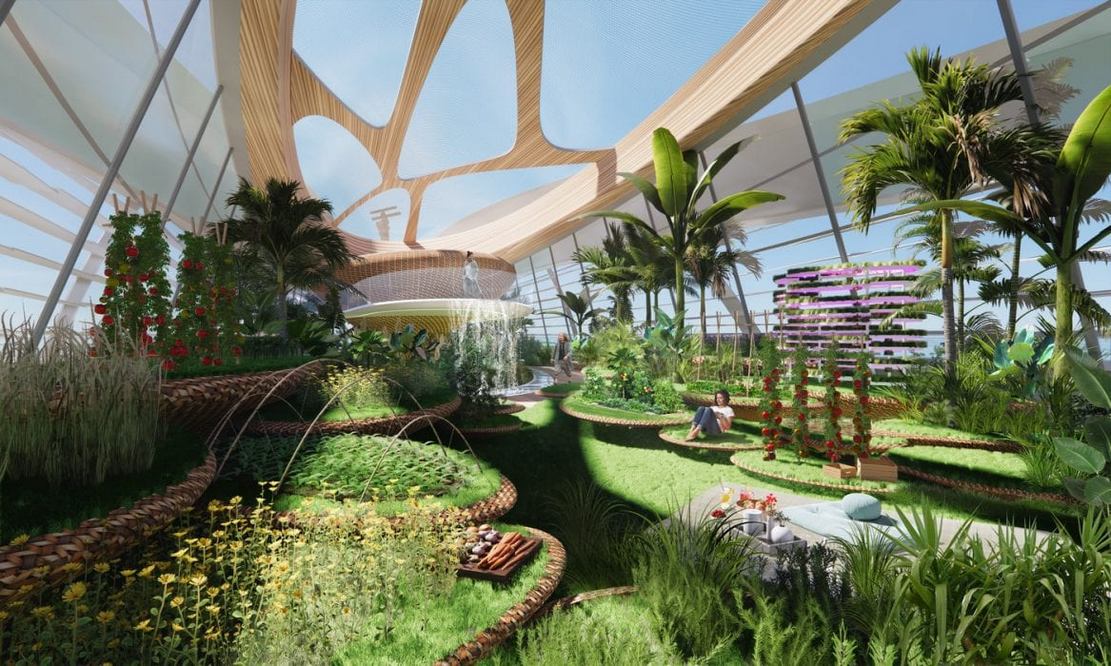 The interior of the 110m yacht also sets new standards and corresponds to the visionary, nature-oriented philosophy of the project: a light-suffused, loft-Iike space forms a spacious room continuum made up of a greenhouse. Lounge living space, kitchen, bar and vegetable garden. Luxury is rewritten entirely, with natural surroundings replacing acrylic glass and brass.
Hareide Design
108m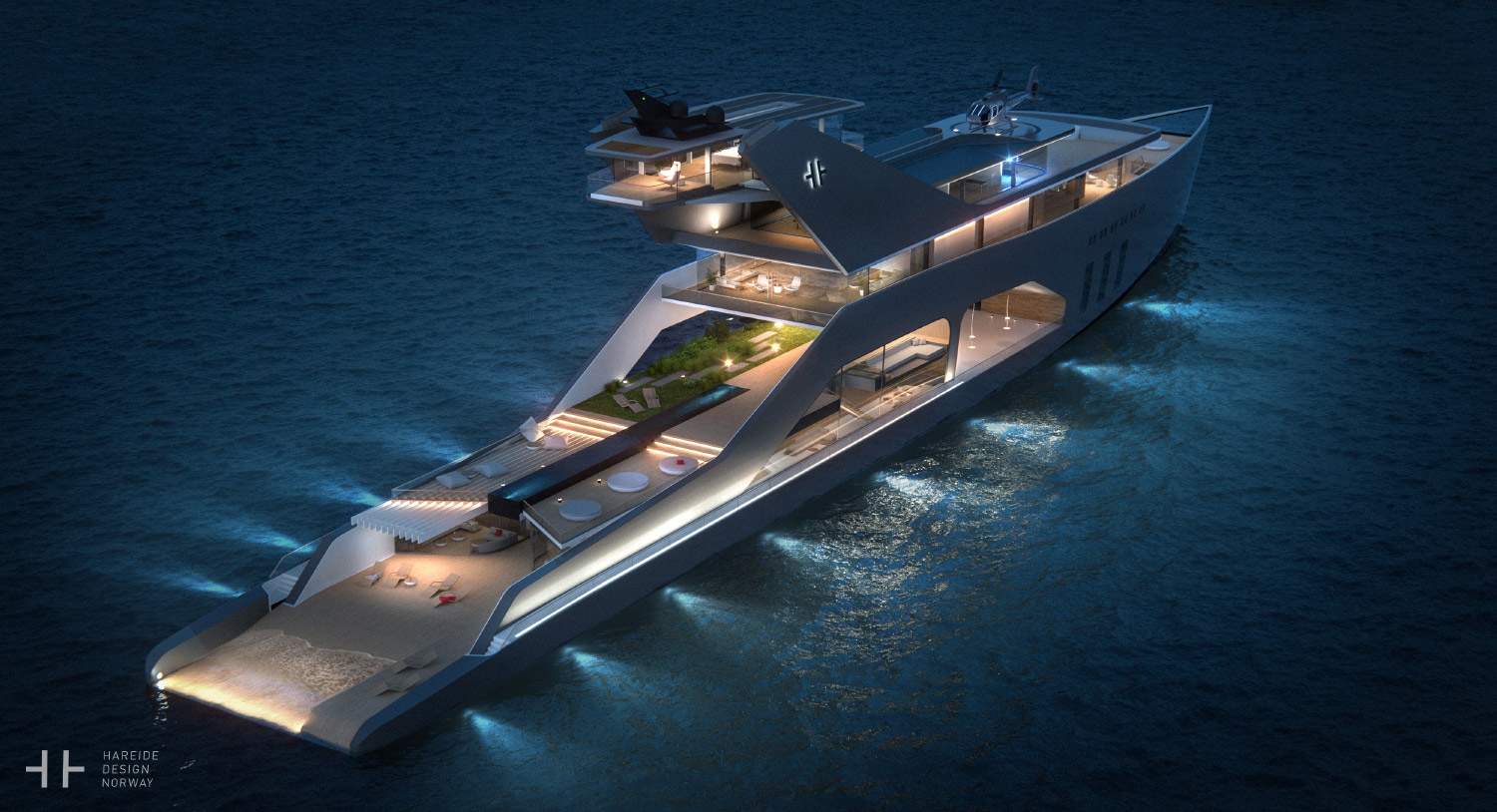 This hybrid mega yacht
concept
was presented by Norwegian studio Hareide Design in 2016. The platform was created to experience the beauty of nature and the changing elements.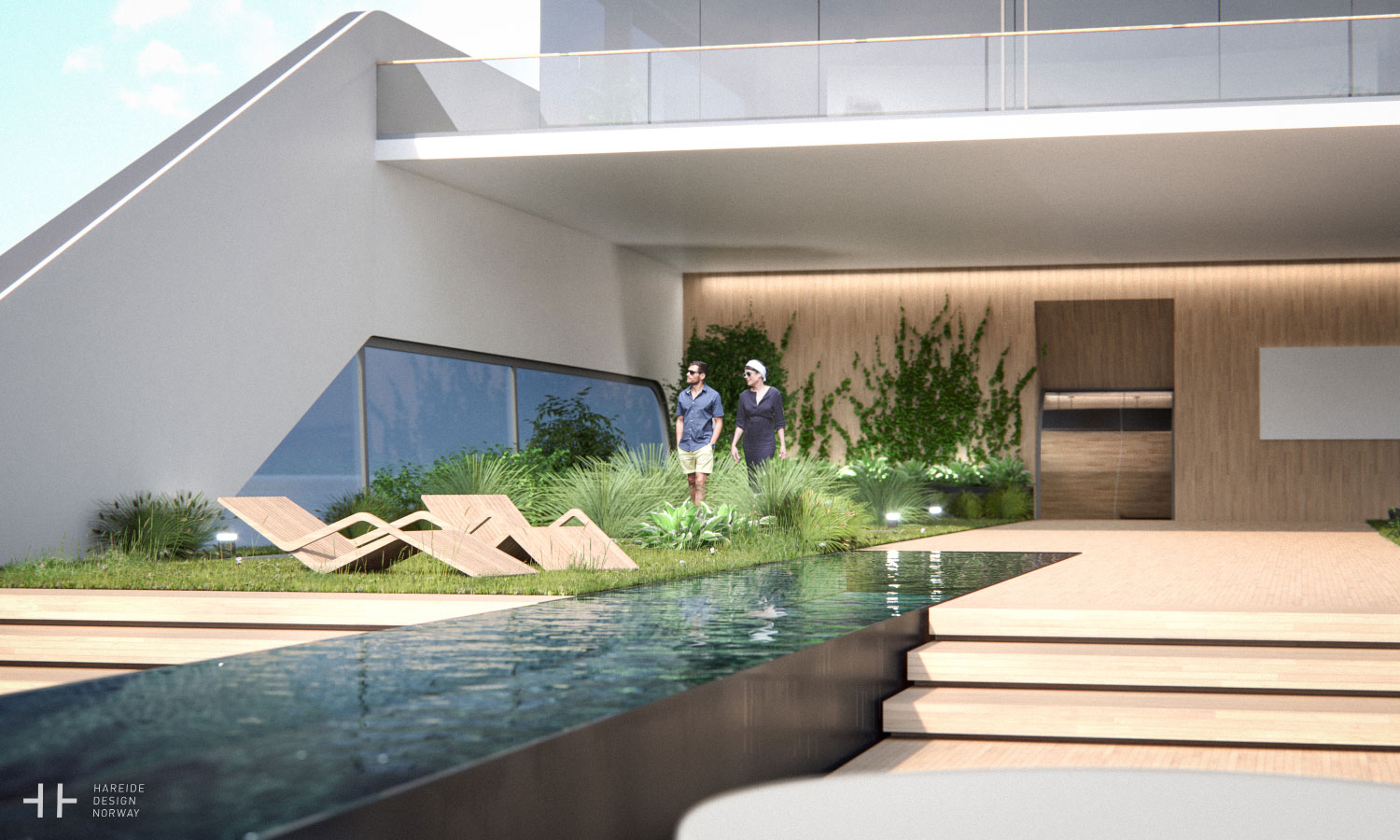 The 108m vessel features a tranquil garden surrounding a 20m pool at the stern. 300 sq. m of high efficiency solar panels charging banks of lithium-ion batteries provides the ship with sustainable energy and enough power for slow cruising along quiet shorelines.
Credits: 3deluxe, Hareide Design, Lürssen