Tankoa Yachts has announced the sale of the new T580 yacht. This is the first 58m model. This sale, conducted and completed in collaboration with Giancarlo Mussino, Managing Director of Sinos S.A., who introduced the client and will represent them during construction, once again confirms the ability of the Genoa-based shipyard to develop fully customisable projects.
The yacht's hull will be built in steel with aluminium superstructures. The exterior design is by

Francesco Paszkowski Design, interior's are made by Francesco Paszkowski Design in collaboration with Margherita Casprini.

From the first previews, the Tankoa T580 will be a "World Wide Explorer" with a sporty profile, able to cover long cruises thanks to a range of more than 5 thousand nautical miles. She will also have a helideck at the bow, six cabins in addition to the crew cabins, a large beach club with folding side walls to make the most of "a private island" and a garage capable of accommodating two tenders, including a 9m limo tender.
"With the sale of this vessel, Tankoa consolidates its portfolio of orders," says Euro Contenti, CEO of Tankoa Yachts. "The aim of the shipyard is to successfully secure the sale of three yachts over 40 metres each year, to stabilise production and optimise the organisational structure, while continuing to guarantee the highest quality standards that have always been one of its distinguishing features."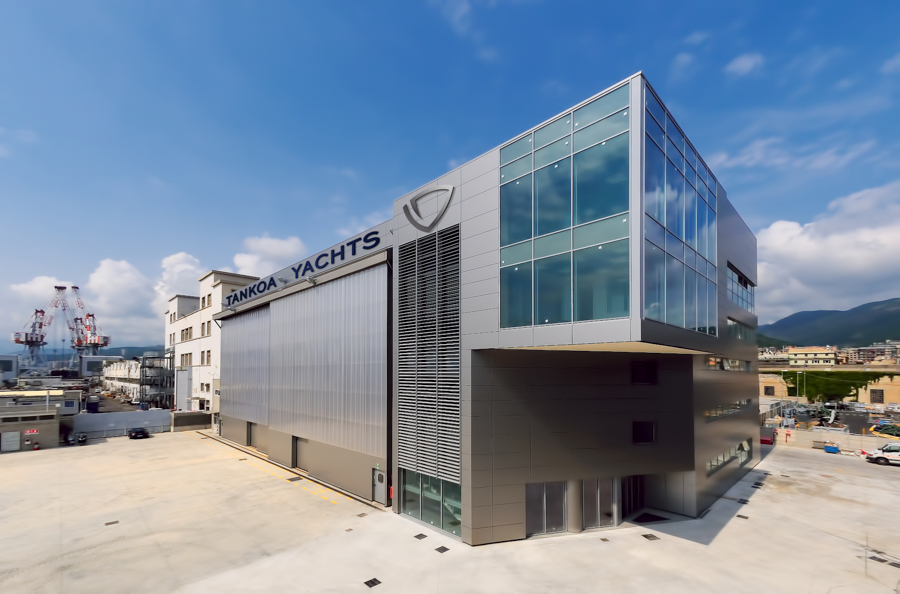 Construction will begin in July and the new Tankoa T580 is scheduled for delivery in April 2024.
Tankoa was founded in 2007 and began production in 2008. A true "boutique shipyard", focused on building semi-custom and custom constructions 45-meter and up.
Credits: Tankoa Yachts