Sea Eagle II
is the world's largest aluminium yacht, and yesterday she entered the Whangārei Harbour (New Zealand), which created some difficulties at the Whangārei Airport due to her mast height of 62.5m (large enough to impede arriving and departing aircrafts). This led to a five-minute delay for air traffic, which was not a big problem, according to the airport manager. The airport staff were warned in advance by the port team.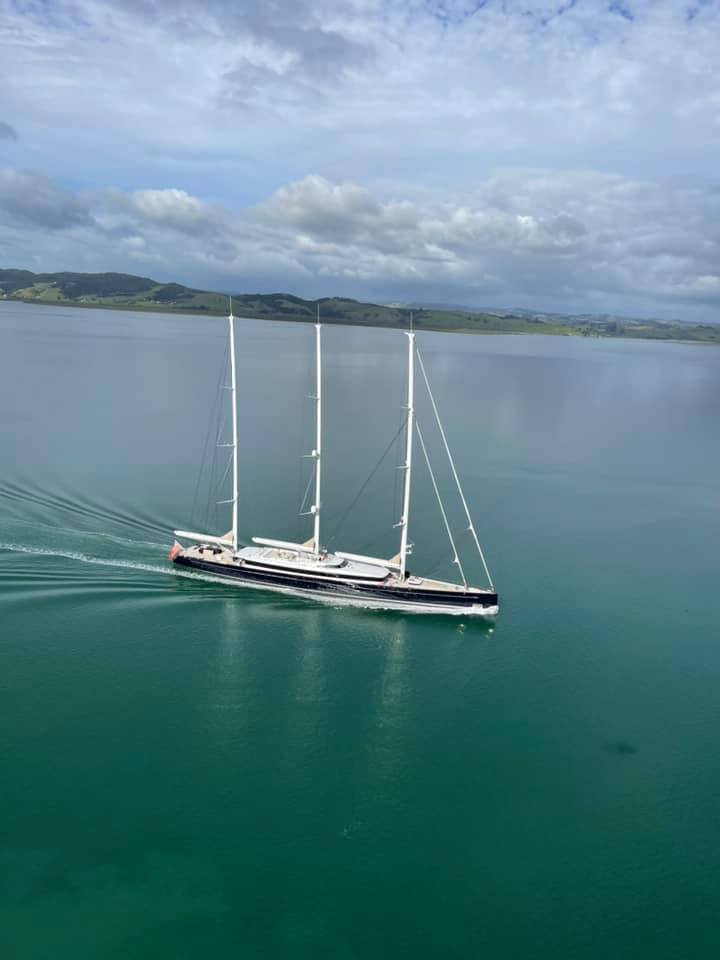 Sea Eagle II
was launched by Royal Huisman in 2020 and supposedly belongs to Taiwanese billionaire businessman and philanthropist Samuel Yen-Liang Yin.
Royal Huisman
is a Dutch shipyard established since 1884 in Ronduite, building and refitting custom luxury sailing and motor yachts at its shipyard in Vollenhove, the Netherlands.
Credits: Rusty Russell/New Zealand/Facebook