Lürssen
, the leading shipyard based in Germany, is well-known for its large luxurious yachts.
One of
Lürssen's
superyachts has been spotted in Phuket, Thailand. The 85-metre Amatasia, which was originally called Areti, was designed and built to fit large groups of guests. It features eight large suites and a beautiful master suite - spread
across the three decks.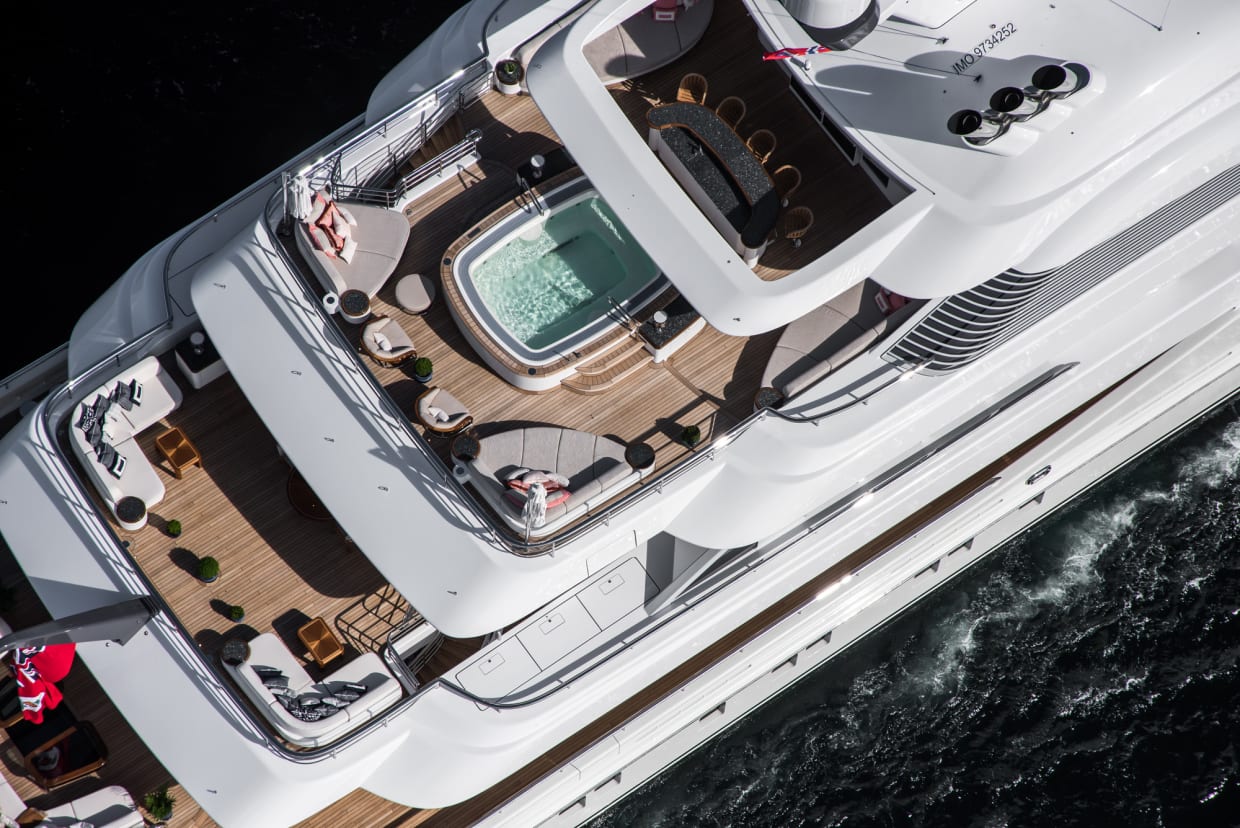 Among the yacht's other stunning features are the helipad at the bow and the luxurious spa on the lower deck: it has a plunge pool, a hot tub and sauna. The guests also have access to the large beach deck.