After four years of construction, the 80m all-aluminum
Galactica
left the facility in Oss and went to her maiden voyage through the Dutch canals and rivers.
"We have been touched by the number of people who gathered on the riverbanks, on the bridges applauding when she passed by, and the crowd that gathered to welcome her in Harlingen," mentioned Heesen at the shipyard's Facebook.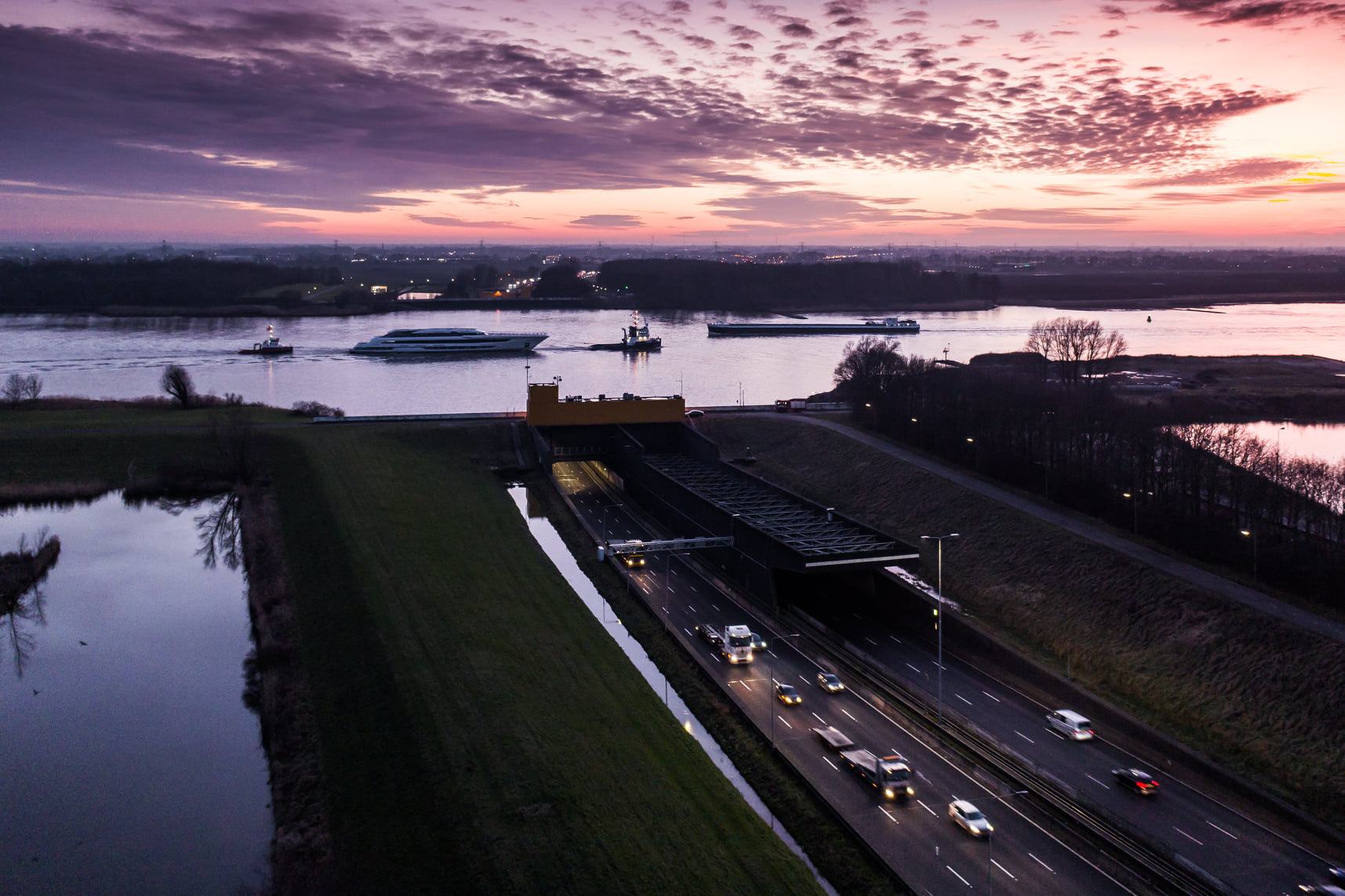 The voyage from Oss to the North Sea as usual took 3–4 month of preparation, with many permits and certificates required.
The 80 meter superyacht with a gross tonnage of 1,700GT and a top speed of almost 30 knots, became the biggest and fastest all-aluminium yacht ever built. Her exterior was made by the renowned British studio of Winch Design. Clean lines, a sporty silhouette and the extensive use of glass create a timeless, dynamic profile, which will look as good in twenty years as it does today at launch.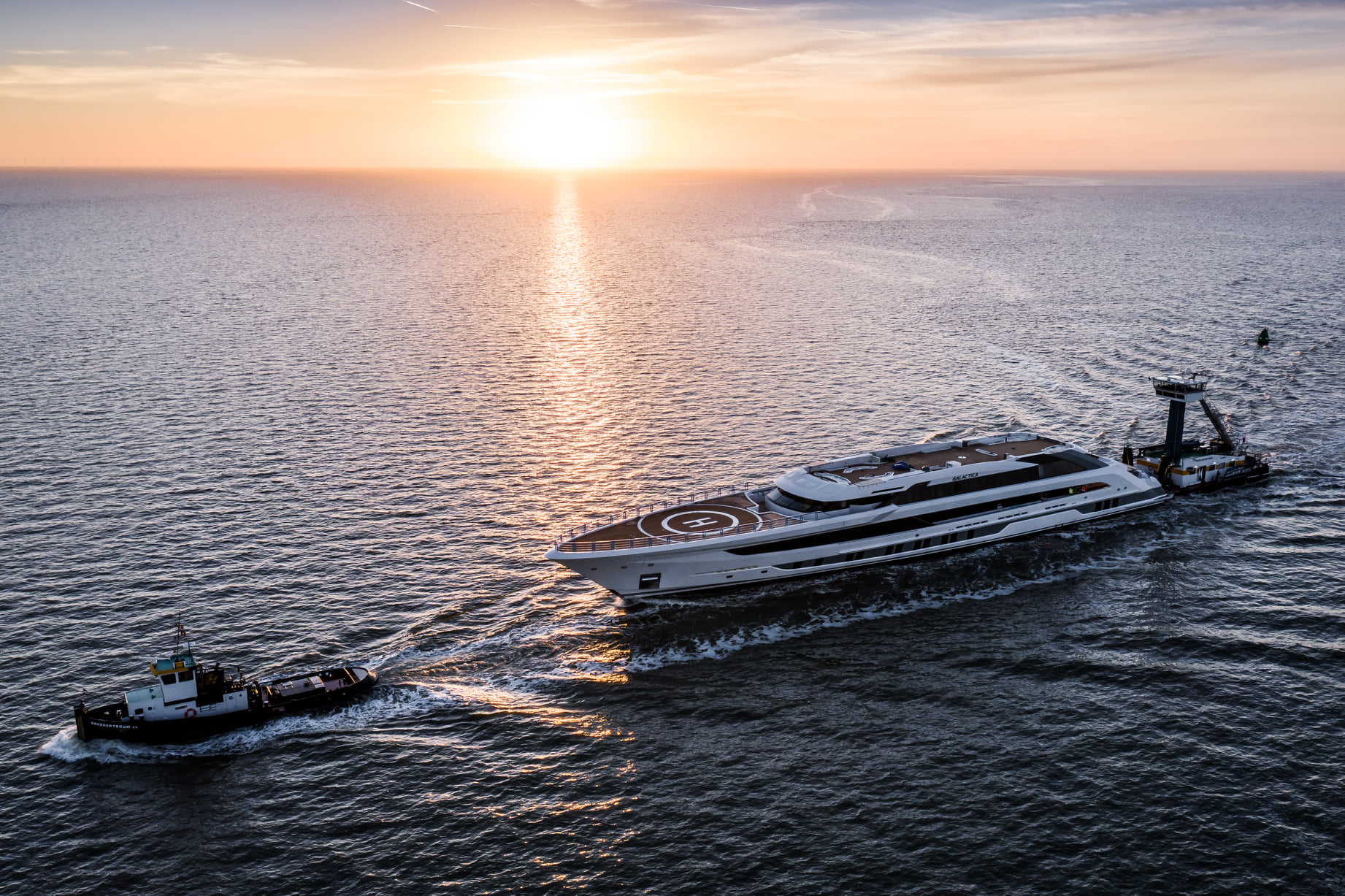 Sinot Yacht Architecture & Design penned her light and soothing interior.
Now Galactica starts her sea trials.
Heesen Yachts
is a Dutch ship building company that specializes in custom-built superyachts in aluminium and steel from 30m to 70m in size. Founded in 1978, it has launched more than 170 yachts since its inception.
Credits: Heesen Facebook