The 83m concept
Comète
comes from the A Group designer Thibaud Le Merdy and yachting director Matt Pegrum.
This design is the result of the perfect balance between spaces open to the surrounding nature and refined, clean forms. Spaces of the yacht were created to be the closest to the sea and what she can offer, without any hindrance.
For the exterior design, A Group has worked on a dynamic and the beautiful silhouette without any compromise.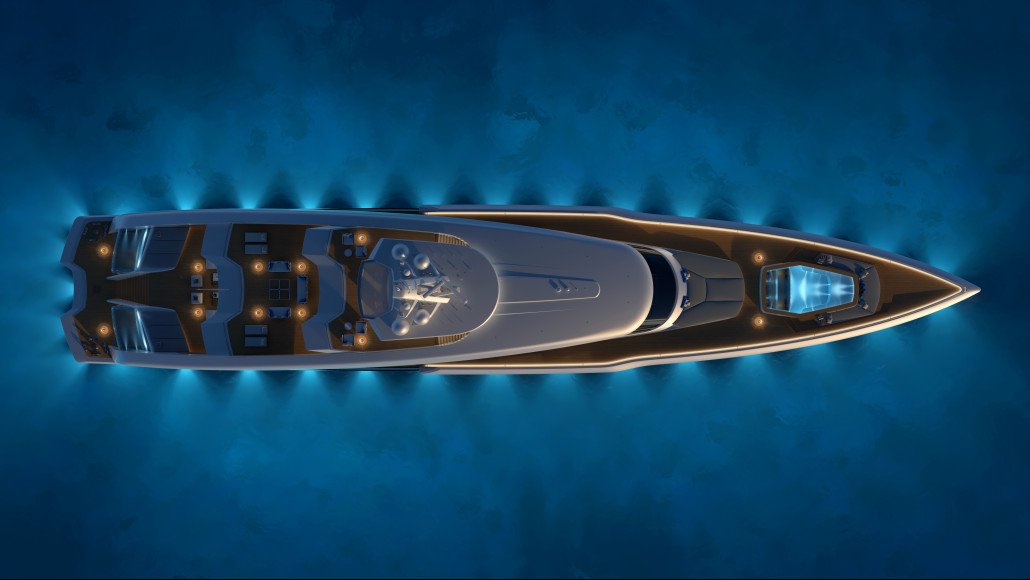 The green technologies are also an important part of the project. The creators were closely monitoring the development of hydrogen fuel cells for the project. In addition to batteries for peak shaving and waste heat-recovery systems (for heating the swimming pool and hot water), which are already proven, the yacht can have an all-around efficient energy production and storage system.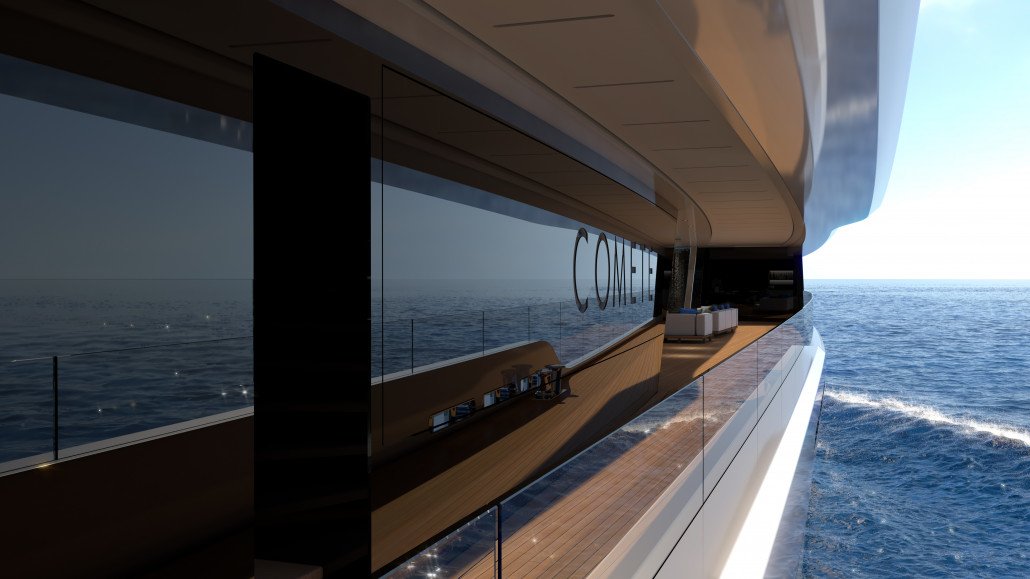 Her well-engineered hull form and sleek design made of lightweight materials (to reduce propulsion requirements) remain the most effective way to control the environmental footprint of the yacht.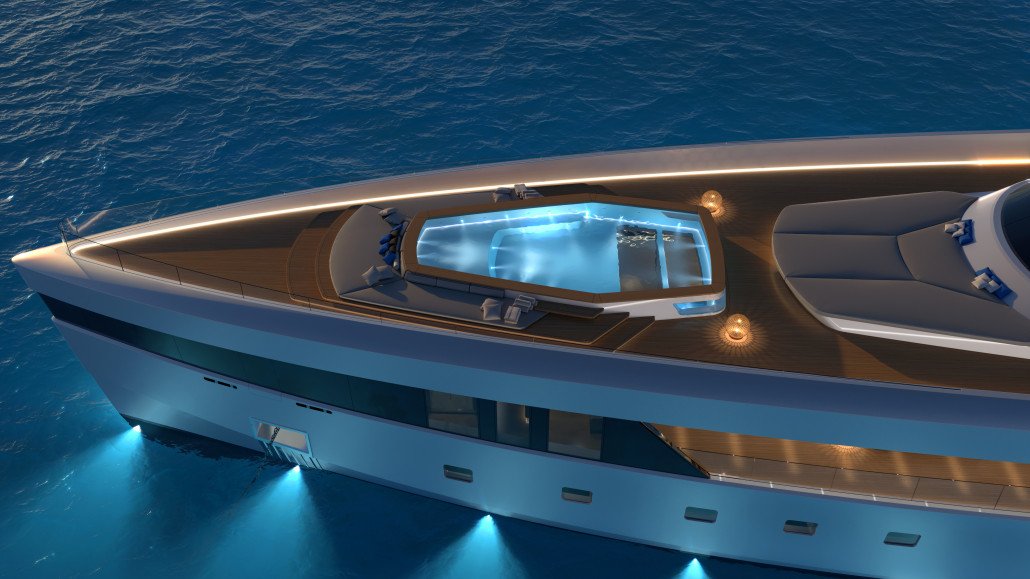 The hybrid solution for reduced consumption also makes it possible to redistribute space on the boat, offering the best place of the boat for guests.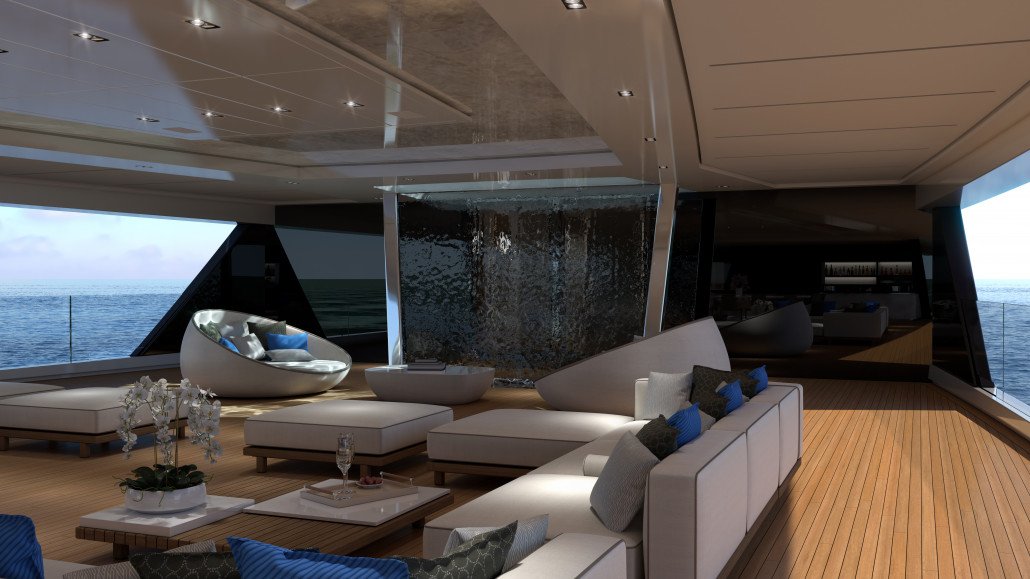 Comète can accommodate fourteen guests in seven cabins. Her top speed is 16 knots.
Credits: A Group