Innovations in megayacht eco-design seem endless. One of the first designers to take a step forward in this direction in 2020 was a marine engineer, Philip Briand. From the headquarters of his studio in London, he presents the concept of sailing in superyachts, which puts zero-emission navigation at the center of all decisions.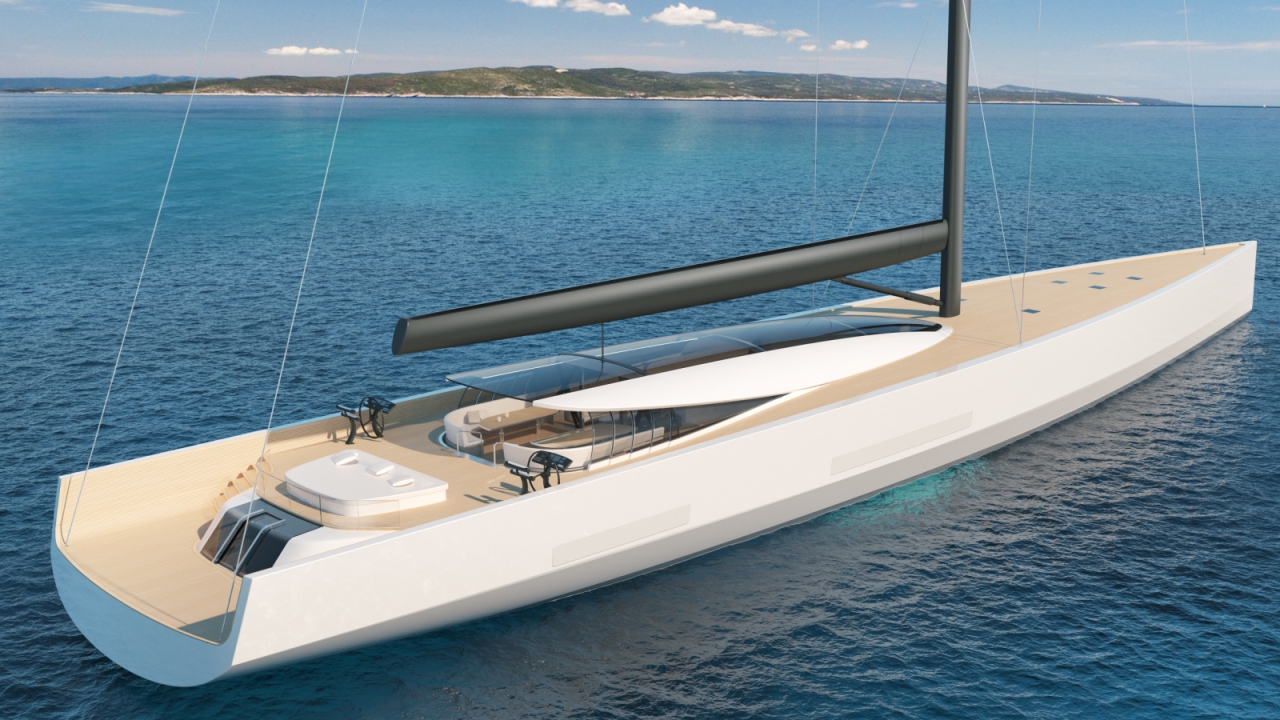 The latest concept from the French designer appeared after he was motivated to create a "zero-emission yacht". This is the second concept from the new Briand family of self-contained yachts, which is on the heels of the 90-meter SY300. Briand previously described the SY200 as the "younger sister" of the SY300.
The SY200 will travel in two ways: boat sails and underwater turbines, with which it will collect electricity for the 20 batteries that it will carry in its hold.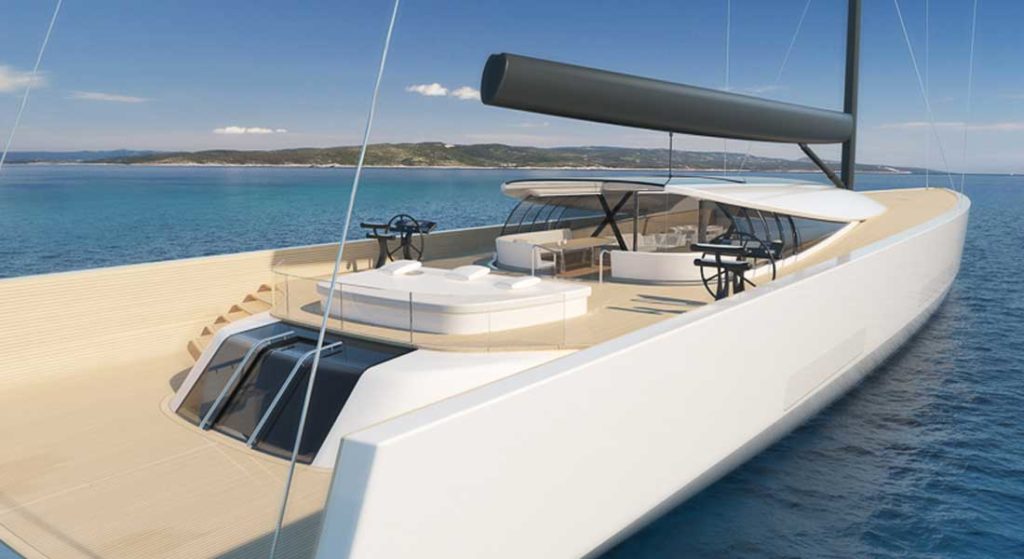 According to Briand, the length of the yacht is 75 meters, and the sail is 2,000 meters, it generates more than 2,000 kW at maximum speed. To do this, he designed a helmet inspired by high-class, shorter sailboats. In particular, he emphasizes his inverted nose and central glass capsule.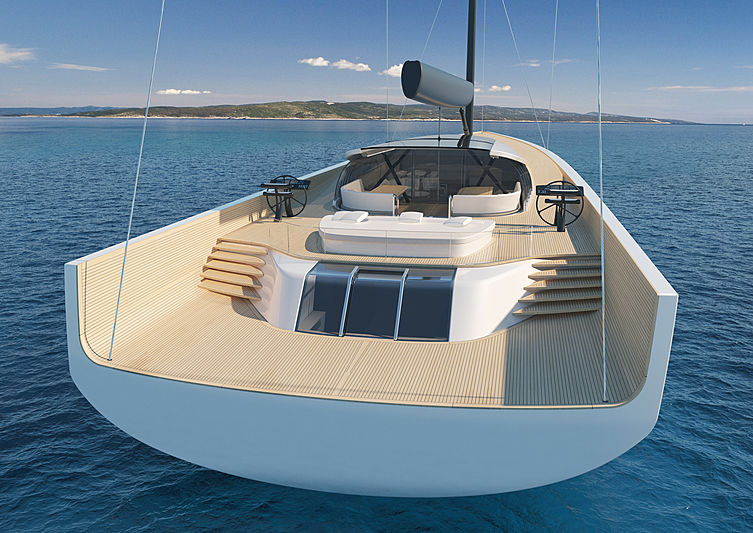 Ketch is equipped with a carbon fiber mast and rigging, as well as the same modern hull and upturned nose as the SY 300. Briand estimates the power of the yacht is 500 kW when sailing at a speed of 15 knots and 200 kW at a power of 12 knots.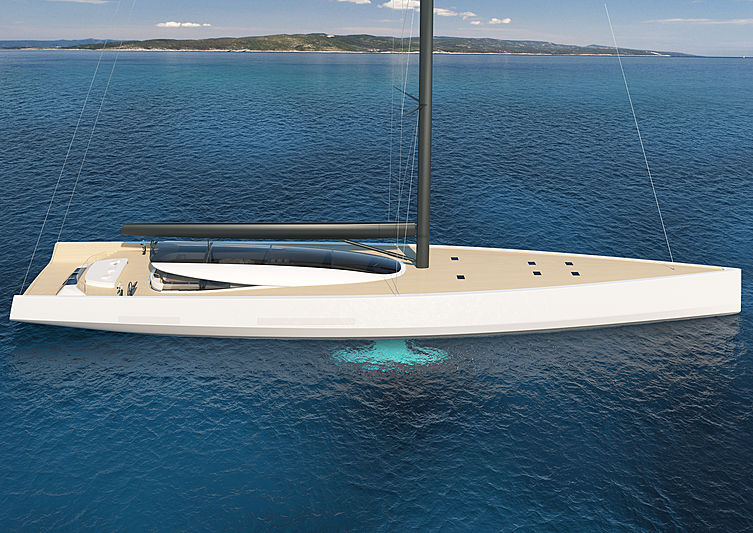 "I believe we need to embrace 'lateral thinking' when it comes to the future of sailing yacht design. We want to work alongside owners to create the perfect renewable energy machine, using only wind, water and solar energy to run the yacht and provide an exceptional experience of peace on board and exploration of the sea." - Briand said.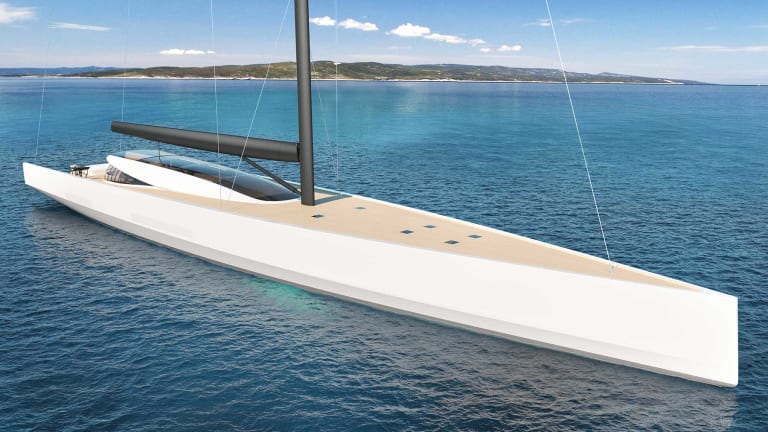 At speeds of 15 and 12 knots, he expects to add 500 kW and 200 kW, respectively, which will allow him to generate enough energy on board to enjoy her 12 cabins.
On board the vessel can accommodate up to 10 guests. Master-suite leads to a large terrace with a jacuzzi and four large guest cabins. The dining table with 16 seats in the cab is protected from the sun and boasts panoramic views.