Victory Design will be attending the Monaco Yacht Show and will be premiering its new Bolide 170: a 50m hyperyacht resulting from the experience of founder Brunello Acampora and his team of international designers and engineers.

Bolide 80 - a full-carbon masterpiece, with custom reinforcements by Microtex and structural cores by Diab – is the first Hyper Muscle Yacht, it can travel in total comfort and safety at a cruising speed of over 55 knots with sprint speeds of up to 75 knots, powered by MAN diesel engines supplied by Ranieri & Tonissi, Victory's technological partner. A full-carbon Bolide 80, currently under in-house construction with the collaboration of Persico Marine and with the supervision of engineer Eugenio Voltolina.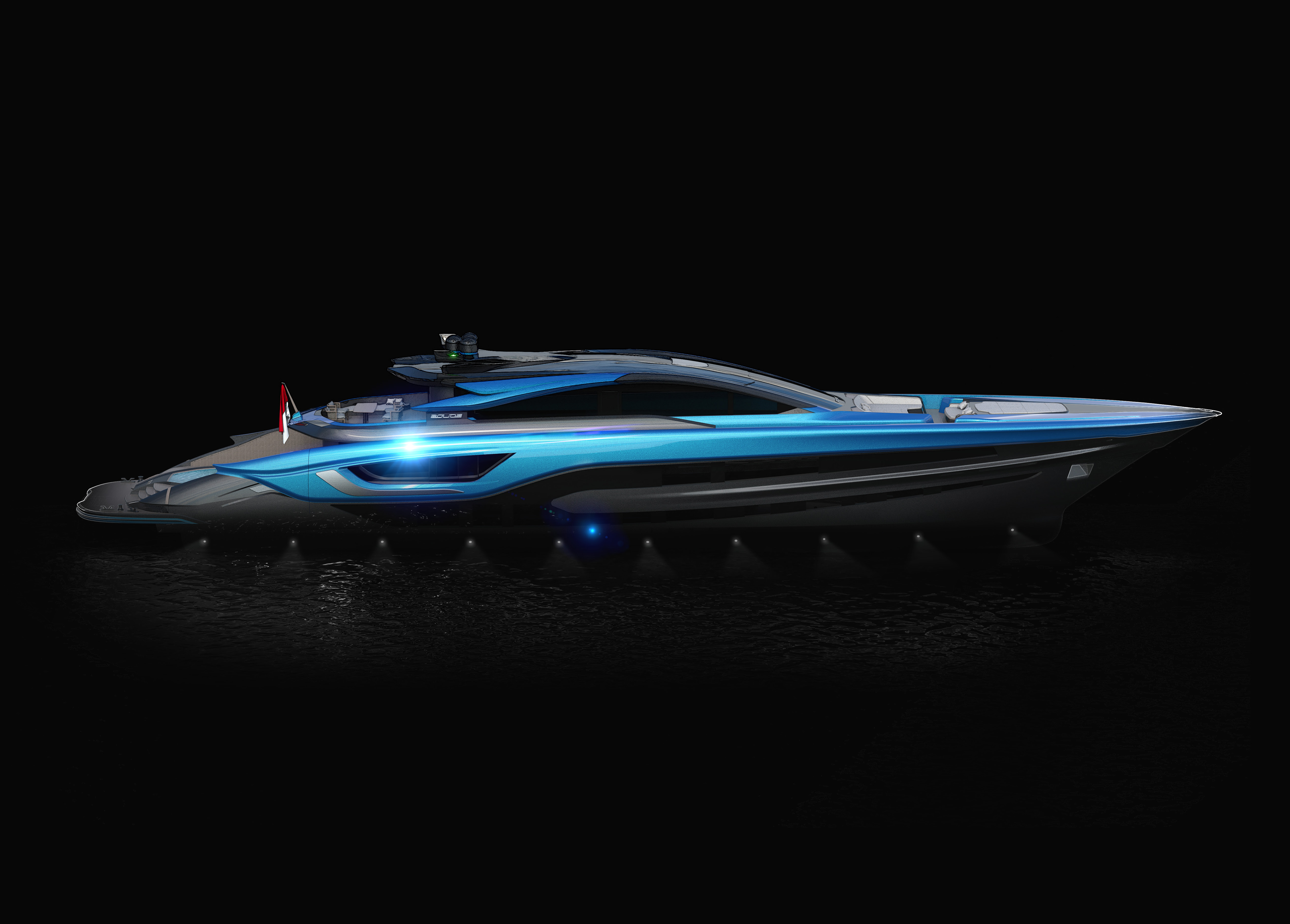 Bolide 170, the Human Machine Interface HMI is very well thought out, with technology partners such as Boening and Xenta. The yacht will offer easy handling even at 70 knots, which is the top speed envisaged for the version with turbines and electric motors. It is a Formula 1 range, but easy and safe to drive, achieving high performance with reduced fuel consumption per mile: by 50% compared to yachts of the same length, thanks to its technological assets. The new design of the Bolide 170 was studied by Victory's engineers, both in the multi-motor diesel version, with sprint speeds of up to 50 knots, and in a special hybrid version with four gas turbines and electric motors, capable of reaching over 70 knots.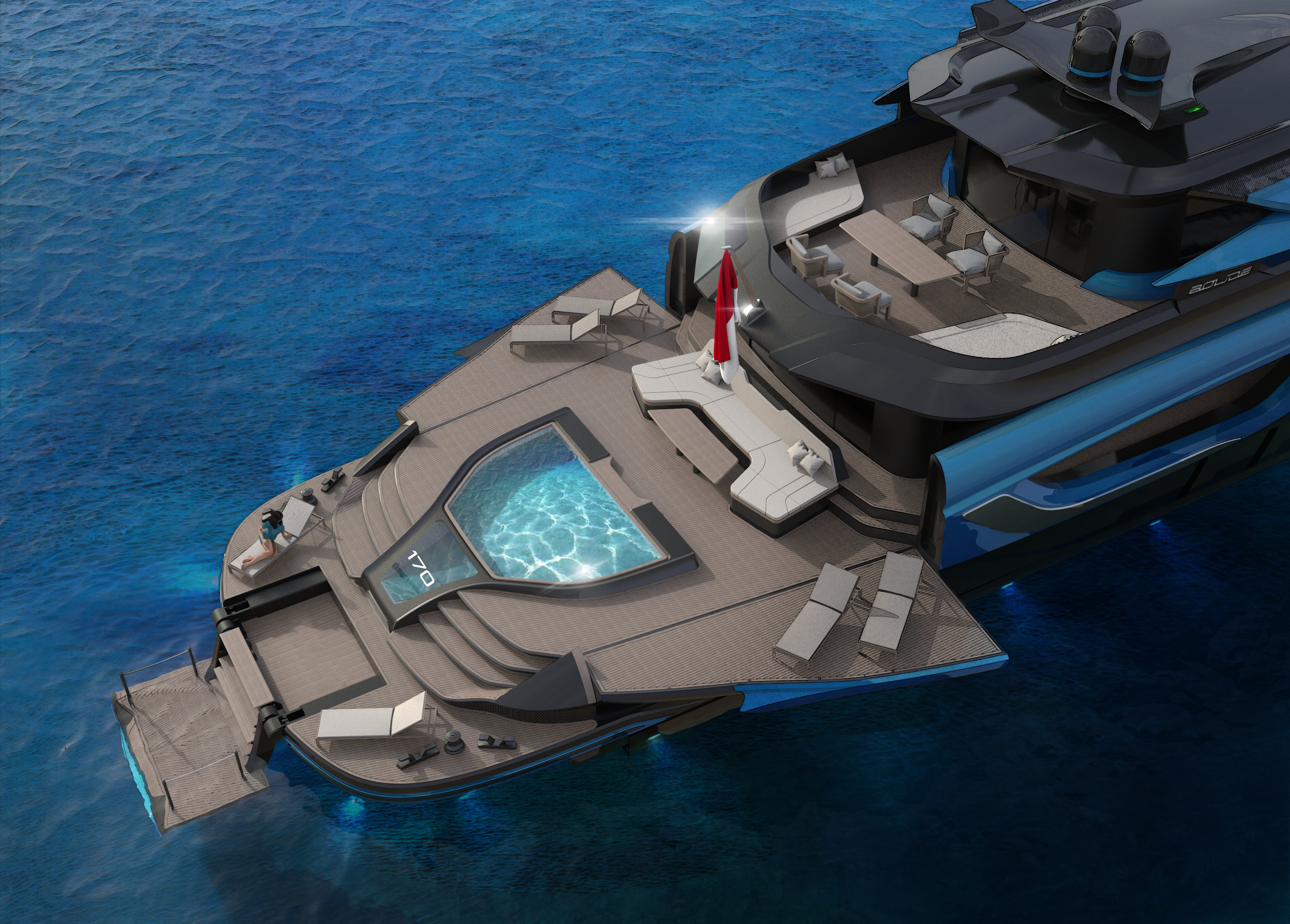 The diesel version features a light alloy hull and a carbon fiber superstructure; thanks to the modular use of the propulsion apparatus composed of six 2,200 hp MAN engines, in an unprecedented "triple staggered" geometry, two electric motors and a T-Drive by Flexitab & TS propulsion system with six surface propellers, without the installation of generators. The version with four gas turbines, on the other hand, features a composite hull and a hybrid electric apparatus with a latest-generation battery pack.
The layout of the Bolide 170 consists of large open spaces designed for everyday living in osmosis with the sea and the surrounding nature.
In addition to the owner's suite, there are four guest cabins and a large crew area. The generous interior spaces are designed to encourage conviviality, while meticulously preserving privacy, with dedicated pathways for the owner and his guests, respecting the needs of the crews.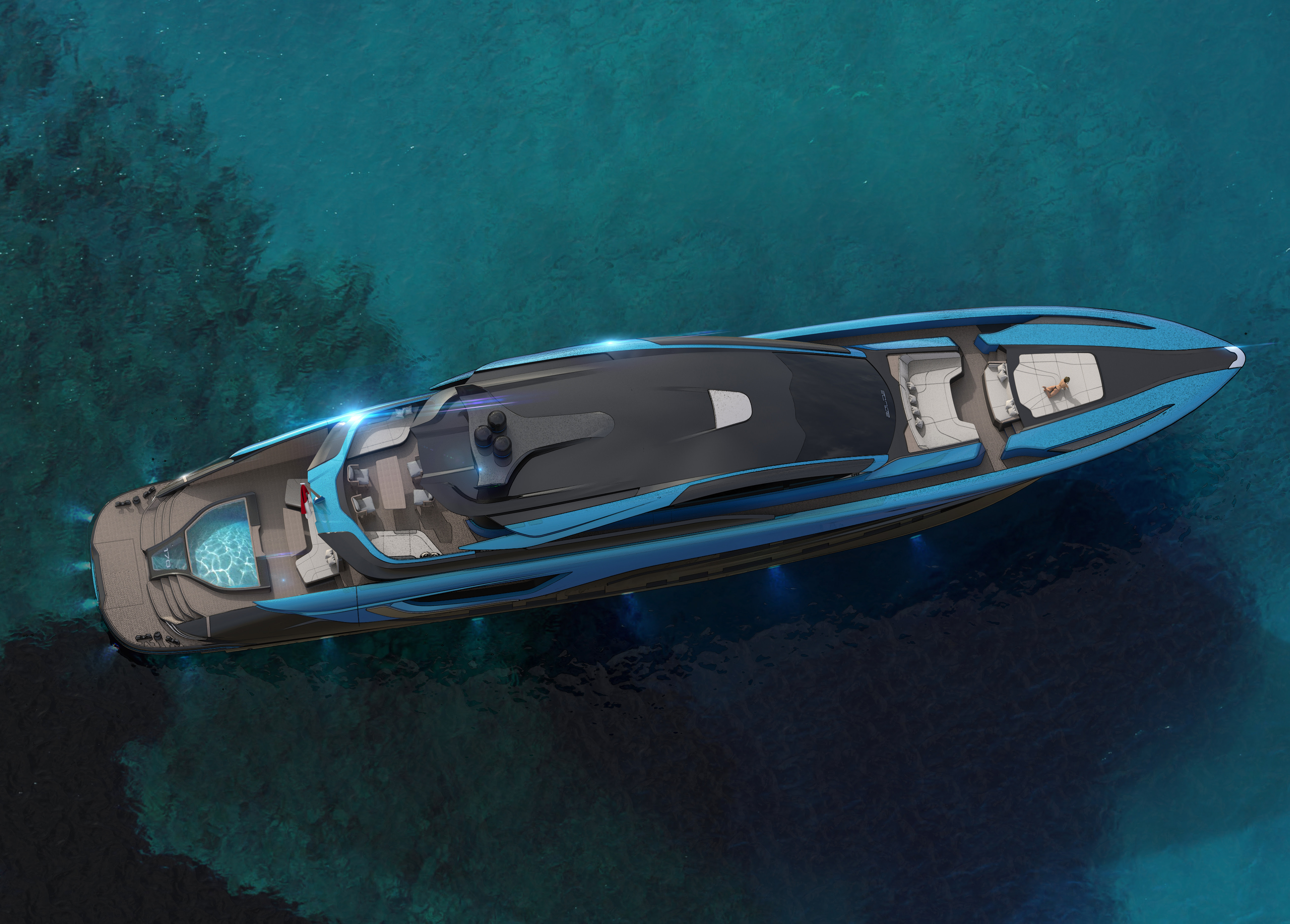 Architect Stefano Faggioni has teamed up with the Victory team to recreate the elegance of Italian design. At the stern, the beach club is larger than other boats of a similar size, with folding terraces, transformers, and a 'bord de mer' swimming pool that joins the one located in the bow solarium, above the tender and toys area.
Brunello Acampora was founded 33 years ago and has always been engaged in R&D, which it then transfers to production. Brunello Acampora is an Italian with an Anglo-Saxon background, he studied Yacht & Boat Design at Southampton's Solent University, adheres to the concept of "total design", a vision of design as a moment of synthesis between art, science and technology in which functionality and performance go hand in hand with the elegance of shapes and with the owner's experience.
Credits: Victory Design