The three-masted yacht
was built by Royal Huisman in 2004. Combining the unique talents of Pieter Beeldsnijder with Dykstra Naval Architects, the yacht represents is a classic schooner for modern times. She is one of the largest sailing yachts ever delivered, and exudes grace and majesty.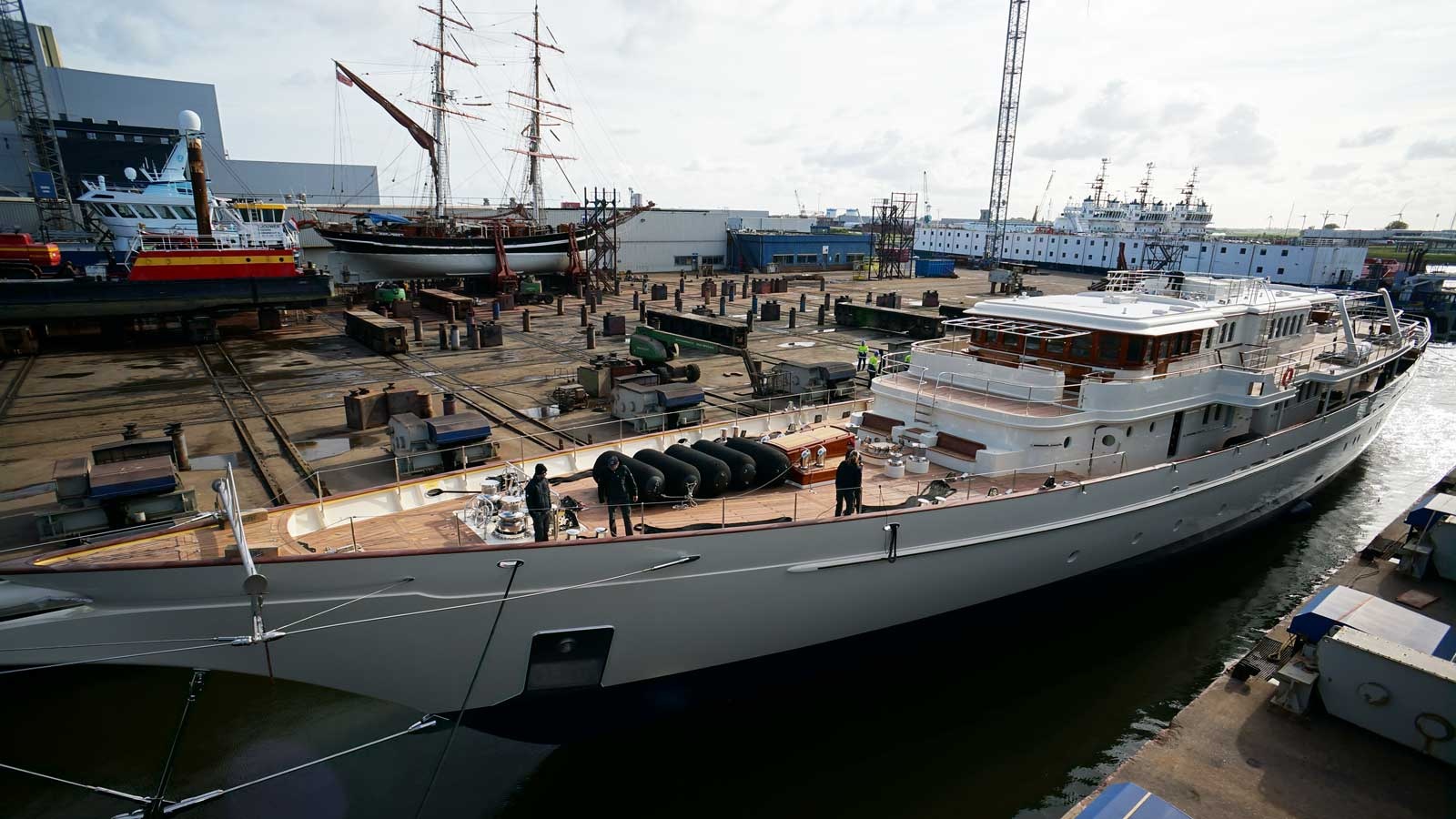 This three mast schooner provides some 2,500 sqm of sail power and is complete with in mast furling for the topsails and in boom furling for the carbon fibre gaffs.
Athena
blends traditional yachting arts with modern yachting technology, able to cruise under 14 to 18 knots.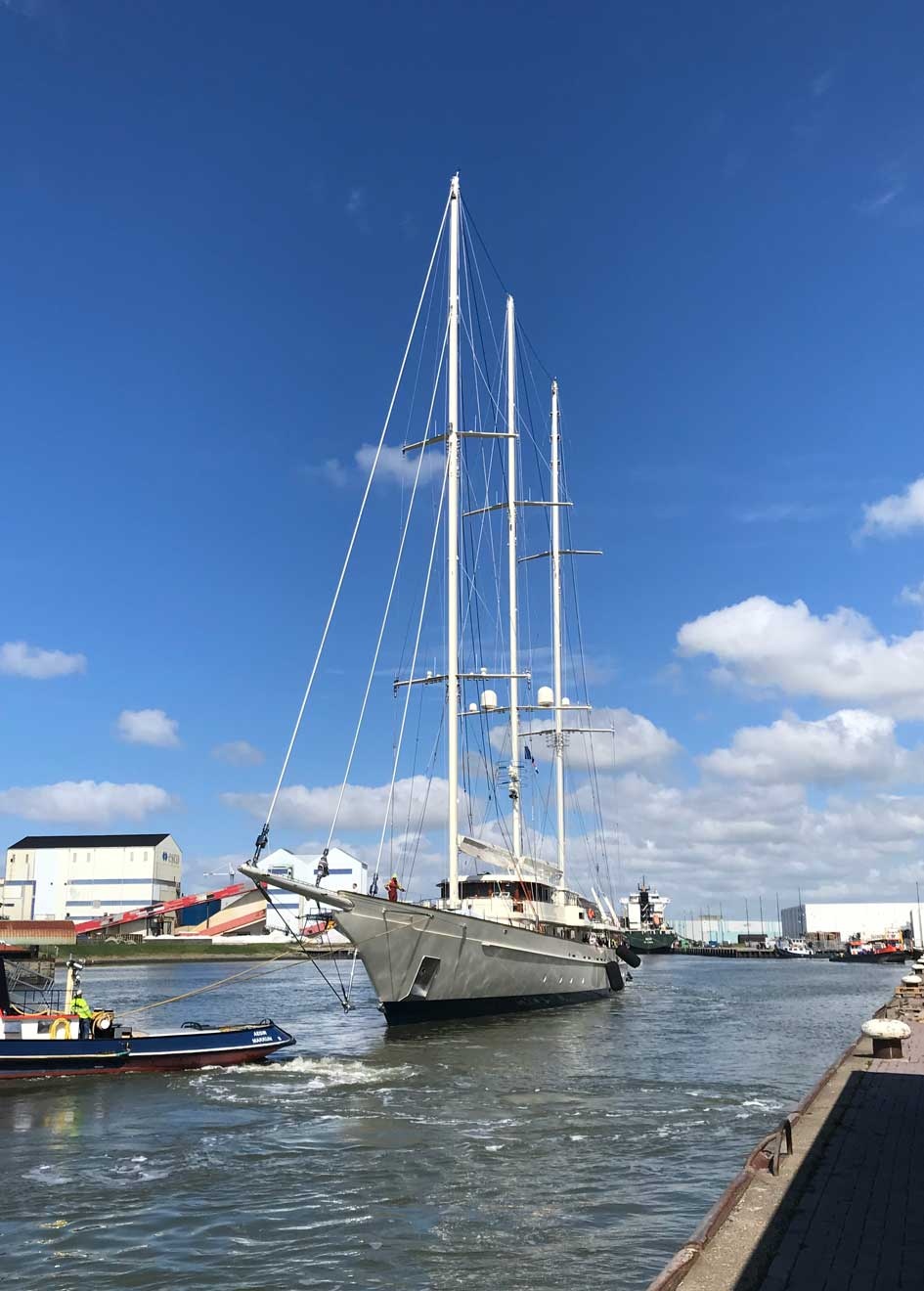 Athena underwent her Lloyd's 15-year survey, an overhaul of her main engines and gensets and a full rigging service, as well as a hull, superstructure and rig respray. She reemerged early this week, gleaning in the sunlight. Various onboard systems and piping were updated, and the teak on her main and bridge decks was replaced.