Italian shipyard Benetti announced that they are working on its 67-metre 1,200 GT Benetti project FB284. Benetti's own engineers, architects and designers have worked together with exterior designer Giorgio M. Cassetta to achieve a functional and stylish superyacht. FB284 can accommodate up to 14 guests and 19 crew across six decks.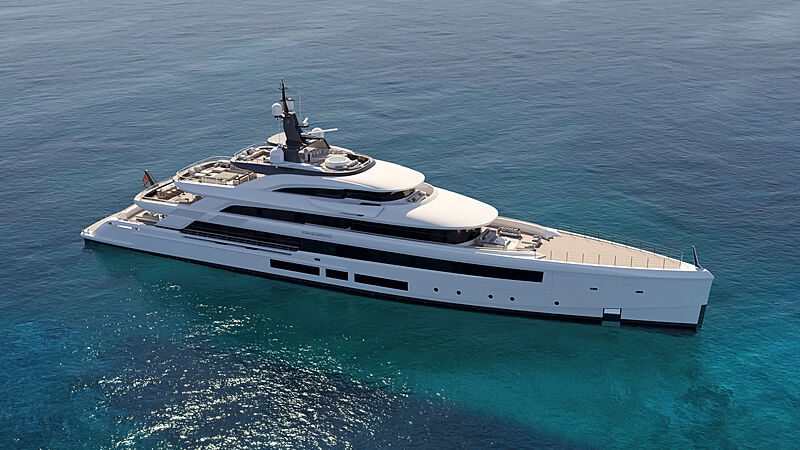 Benetti FB284 was inspired by the platform used for yachts such as Metis, the 65-metre FB270 and FB274 as well as Project Fenestra.
Superyacht's exterior styling has been planned to emphasise her length with continuous lines. The curve with the superstructure is broken by the bridge wings.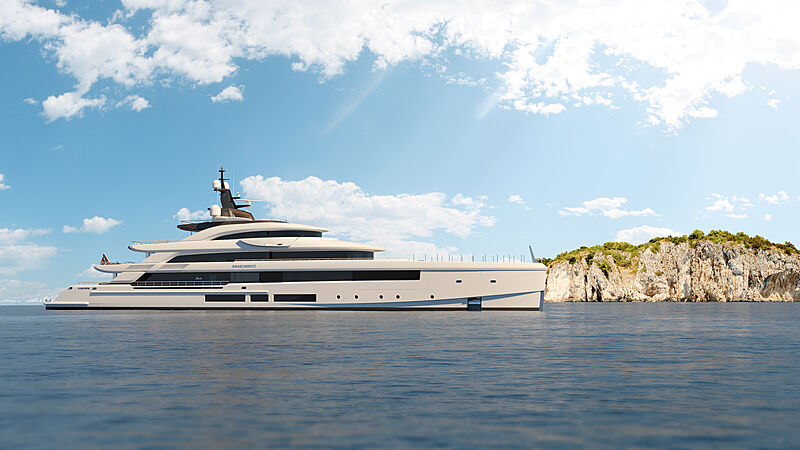 The decor was chosen to be timeless with high-end materials such as Curly Maple woods, black Macassar Ebony with orange veining, Carrara White and black Saint Laurent marbles.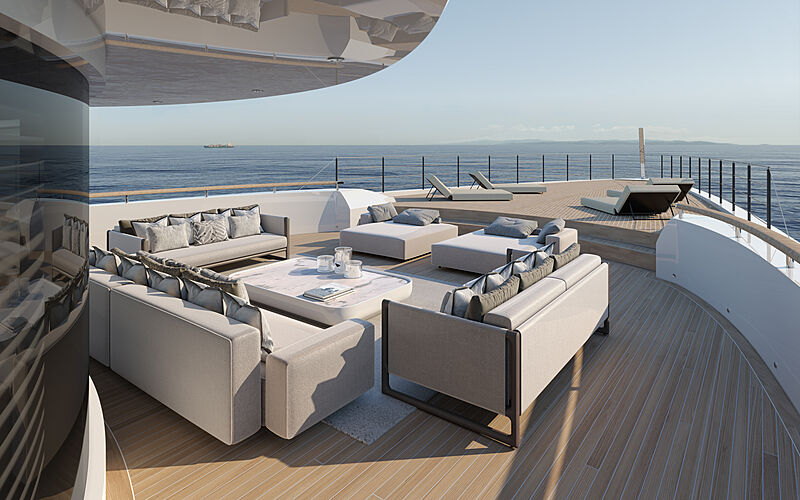 The interior layout will have luxury areas such as an elegant main-deck saloon, an upper-deck owner's suite with a private study and two bathrooms as well as beach club in the stern with a hammam and gym.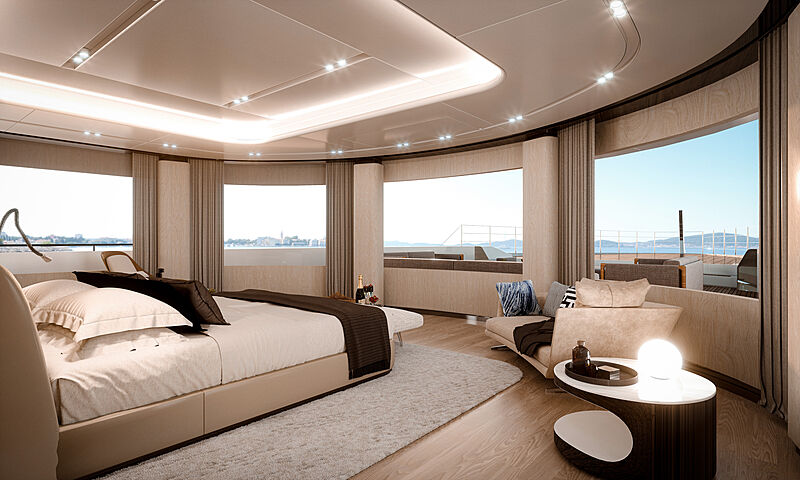 The bridge deck will play role as a 'party deck' and have multiple outdoor lounge areas served by a large bar. The deck will be connected to the 90-square-metre sun deck and a Jacuzzi.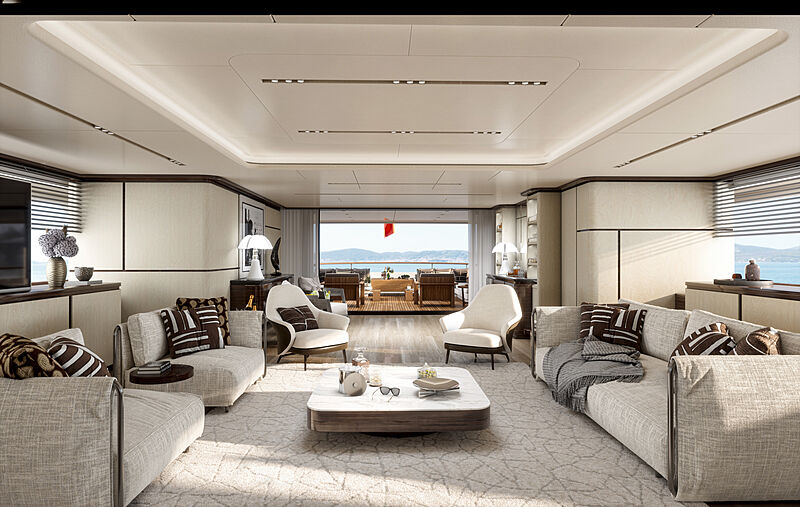 Benetti Chief Commercial Officer Sebastiano Fanizza says: "If it's true that buying a superyacht is an all-engrossing emotional experience, it's impossible not to take account of the shipyard's key role in supporting the owner in areas where rationality plays a more important role. It's here that we make the difference, offering the design flexibility and construction standards that come from proven, long-term experience. This is the result achieved together with Giorgio M. Cassetta's design for FB284, a ship that's different and makes her owner feel "at home" by expressing strength in the form of extreme onboard liveability, becoming the perfect setting for memorable moments."
Credits: Benetti