27m LeVen debuted at the 2019 Fort Lauderdale International Boat Show and was awarded the International Superyacht Society's Innovation in Technology Award. She is currently a finalist for four Boat International Design & Innovation Awards, including Best New Series.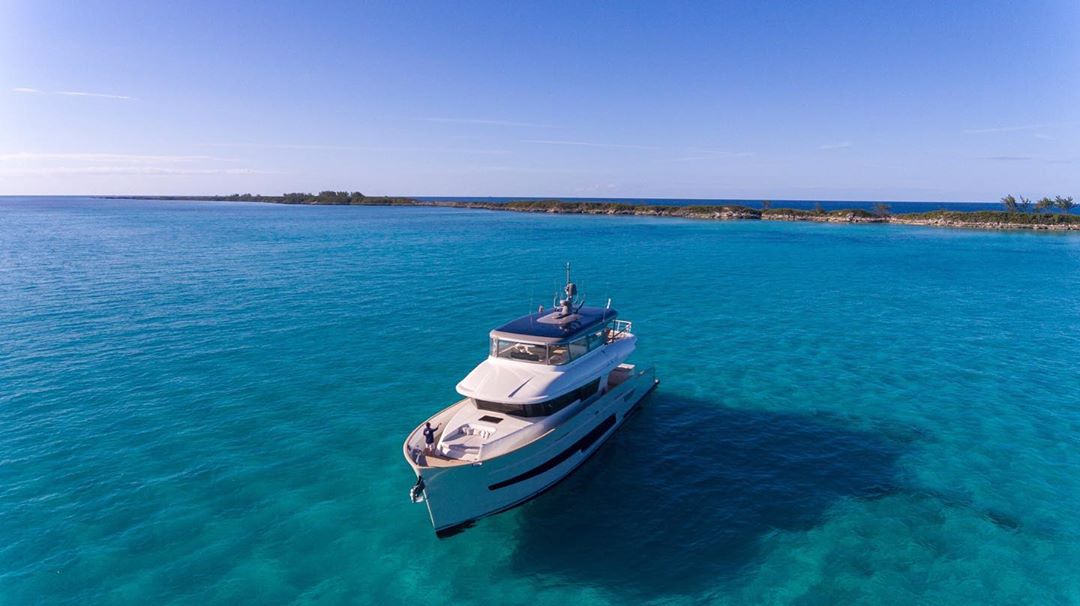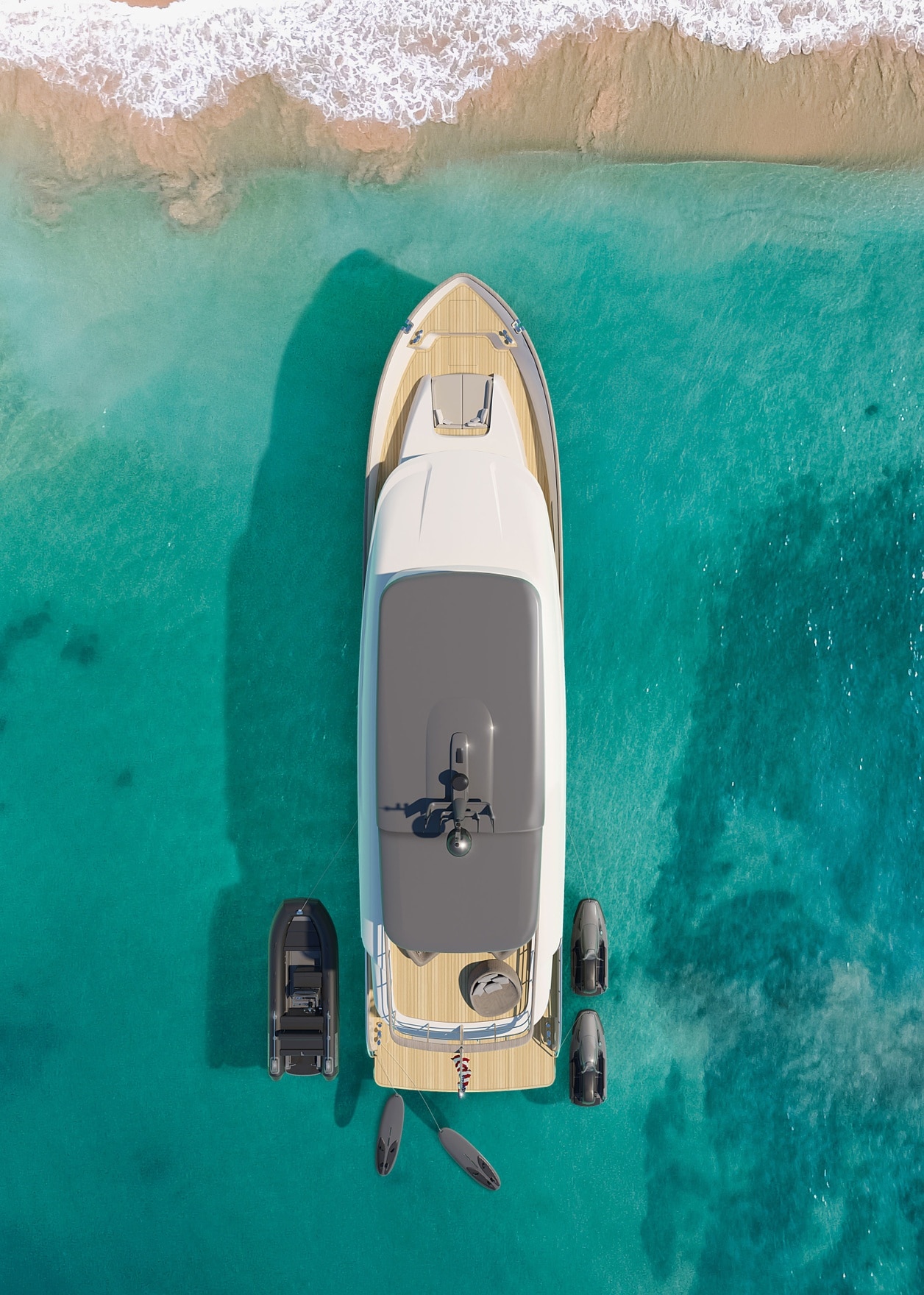 LeVen's shallow draft, comfortable ride and seaworthiness are by virtue of groundbreaking techs such as the Voith Linear Jet propulsion system and Vripack's patented Slide Hull design.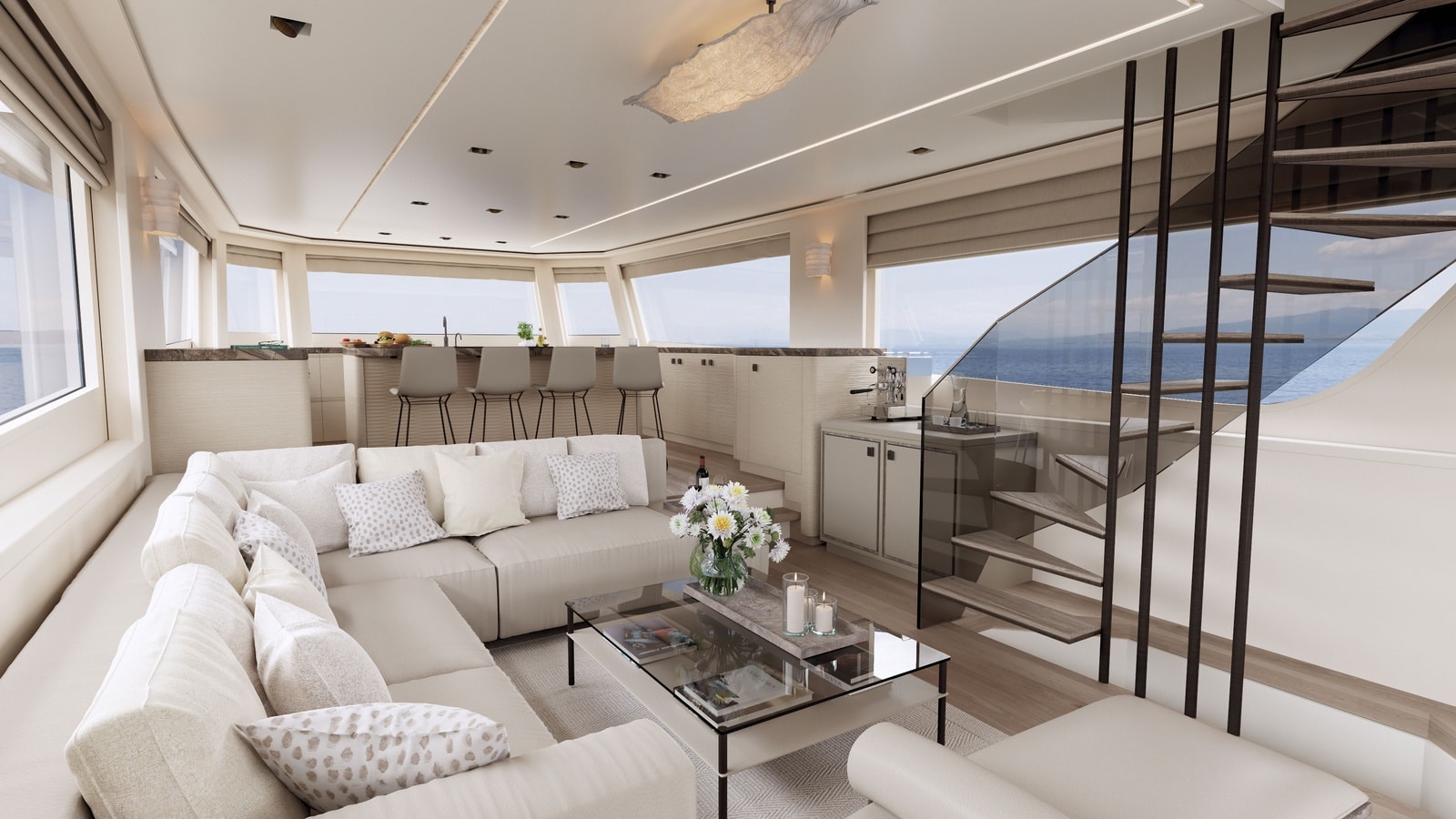 Vripack invited for the naval architecture ended up taking over the entire design, inside and out. Dutch company Van der Valk was chosen to build the all-aluminium yacht. YachtCreators, working with Silva pulled the concept together, creating a whole new brand – LeVen.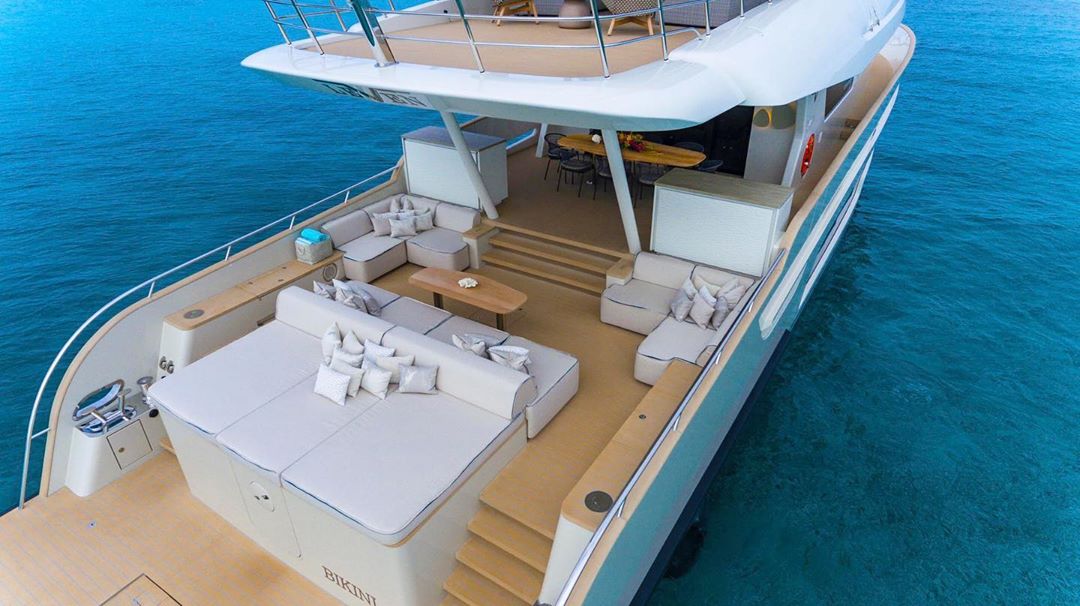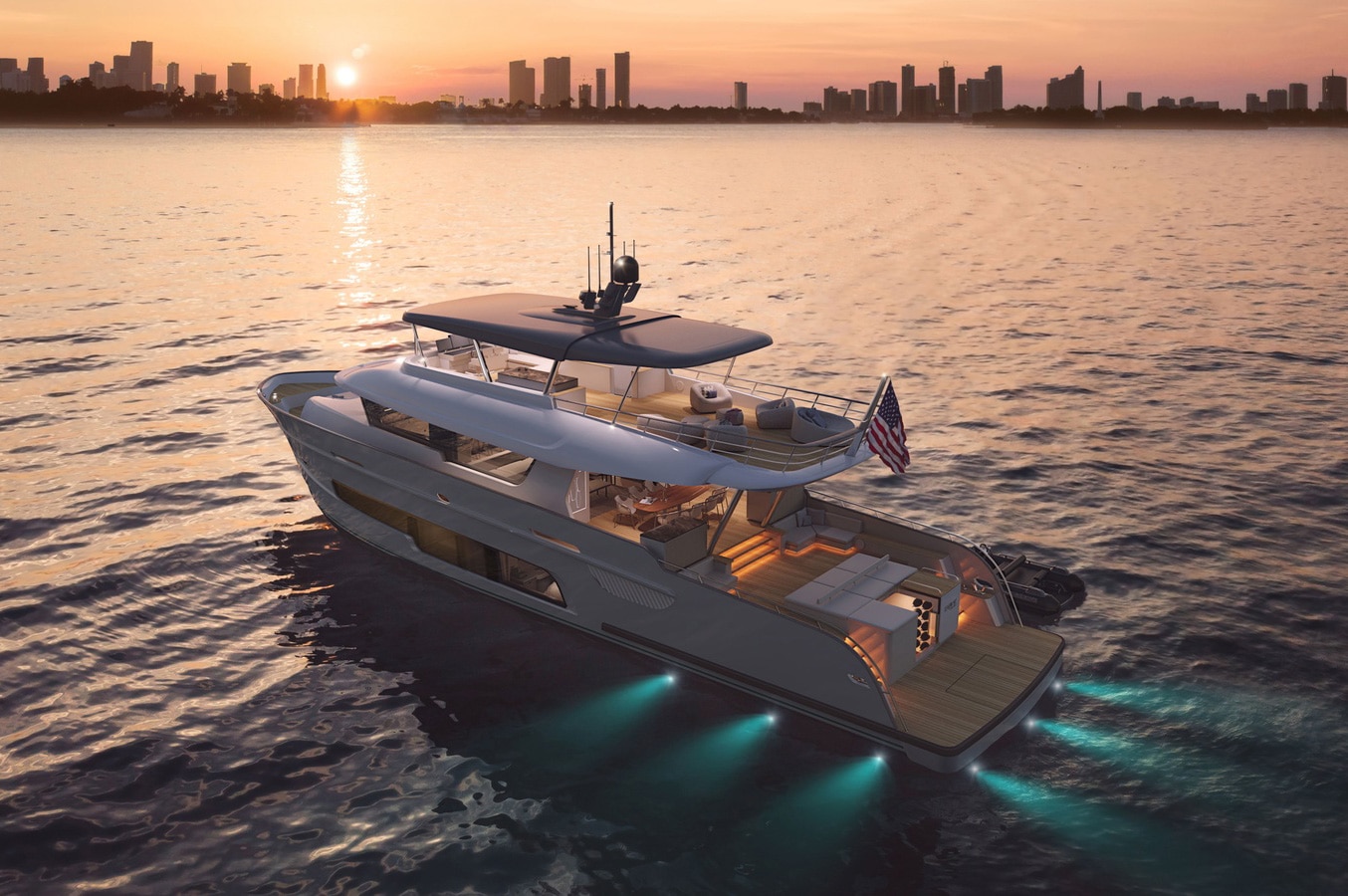 The key part of the plan was to make a "beachfront home experience". The aft main deck offers plenty of sun and seating and has access to the bathing platform.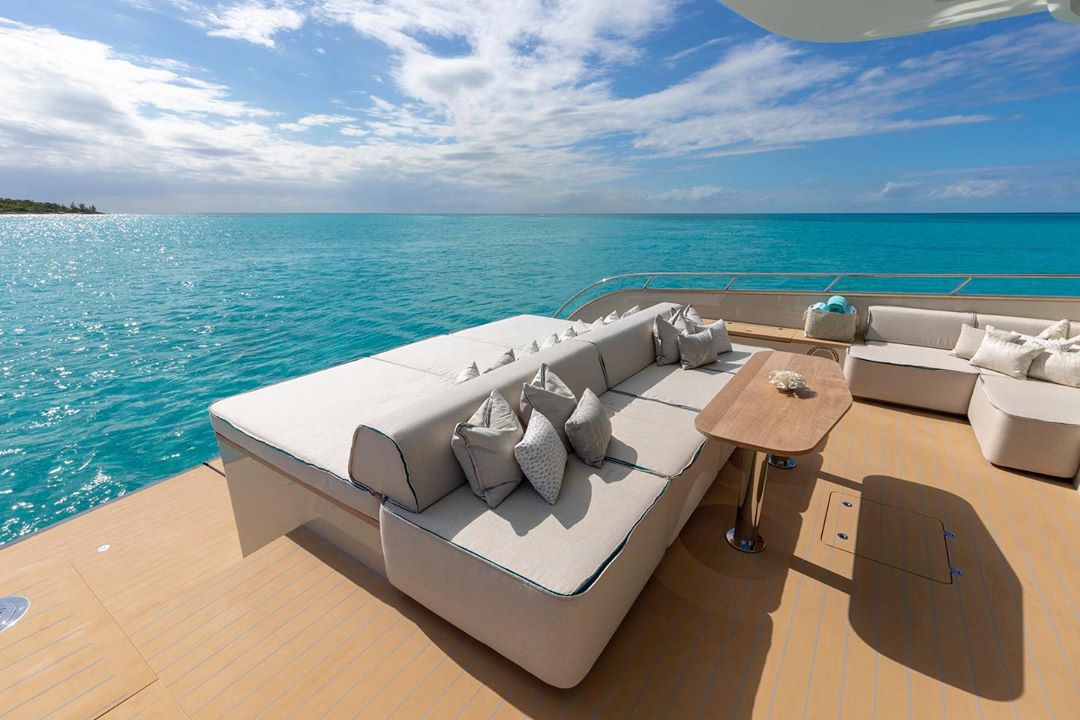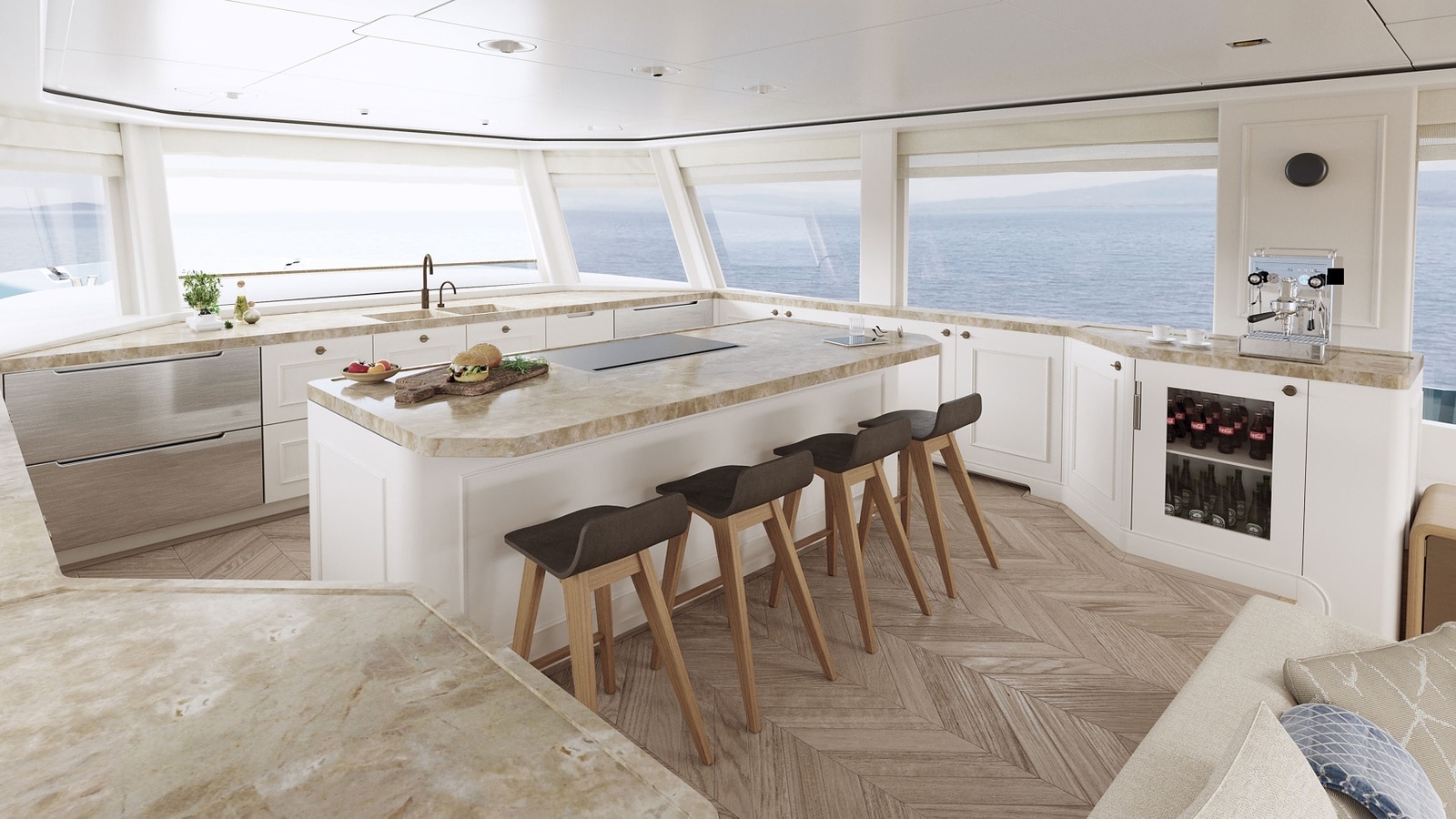 A long flybridge overhang shelters the dining area. Hovering at an immense height over the deck, it gives the space a superyacht.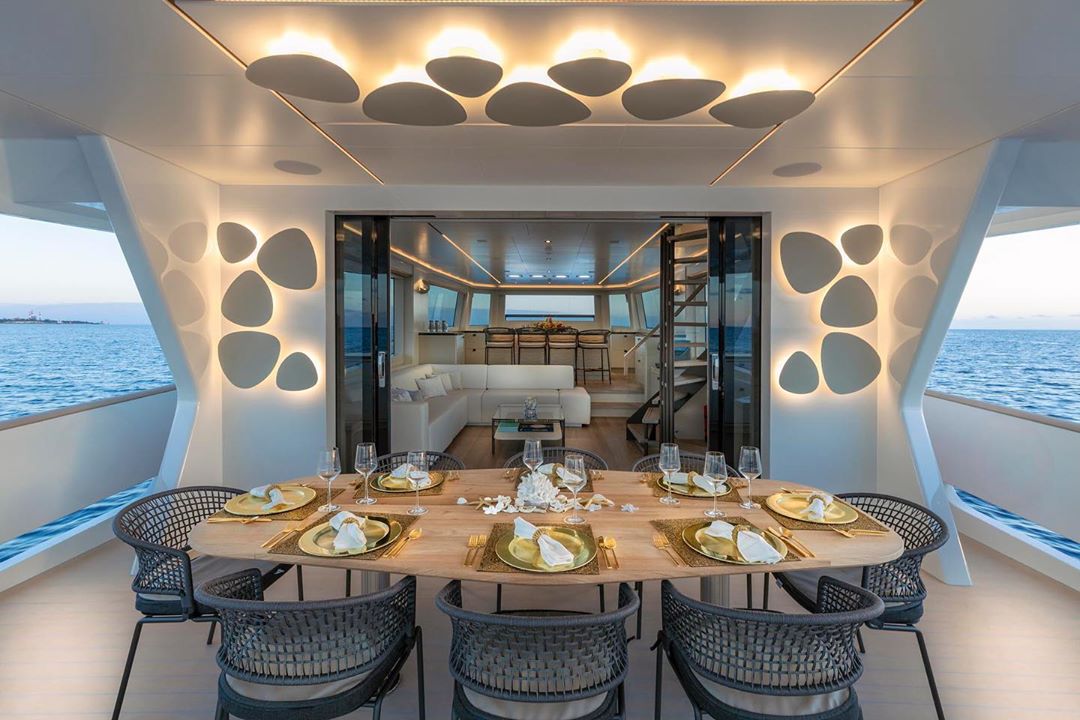 Inside, oversized windows offering a true 360-degree view provide that all-important connection with the water. Forward, instead of a helm station, is the open galley.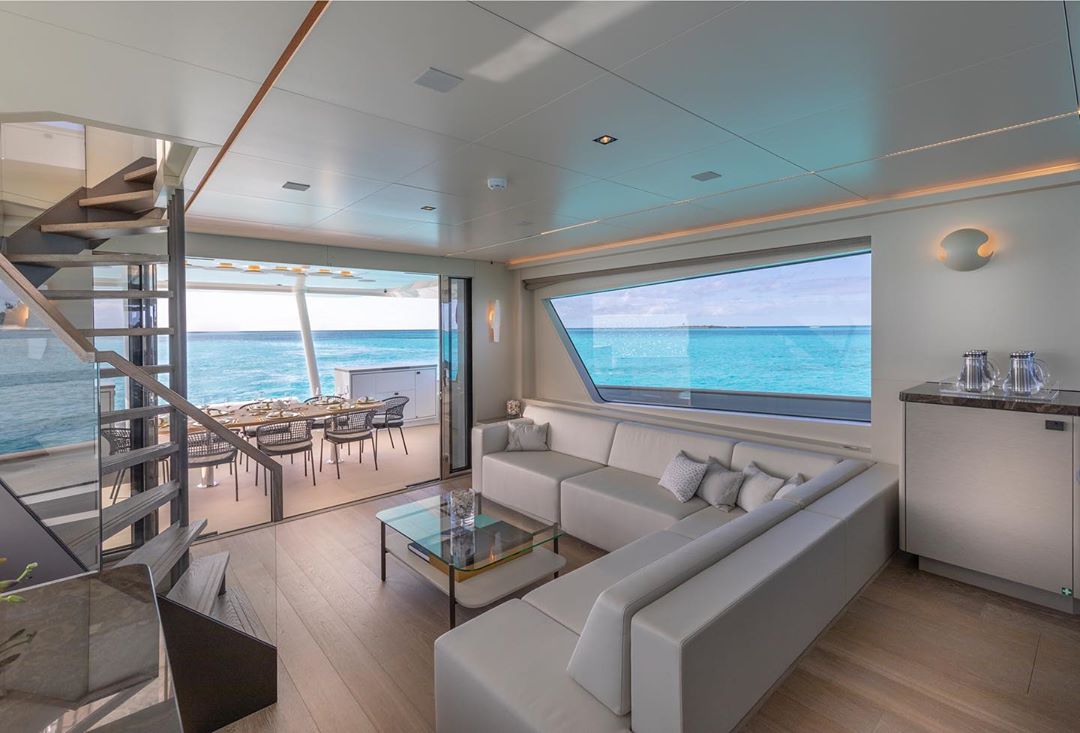 Wide glass doors connect the interior and exterior.

In tune with the yacht's intended cruising grounds, the interior decor has a casually elegant beach feel. The natural palette relies on grey- washed oak that has a light sandy tone, contrasted with brushed metal in a dark bronze.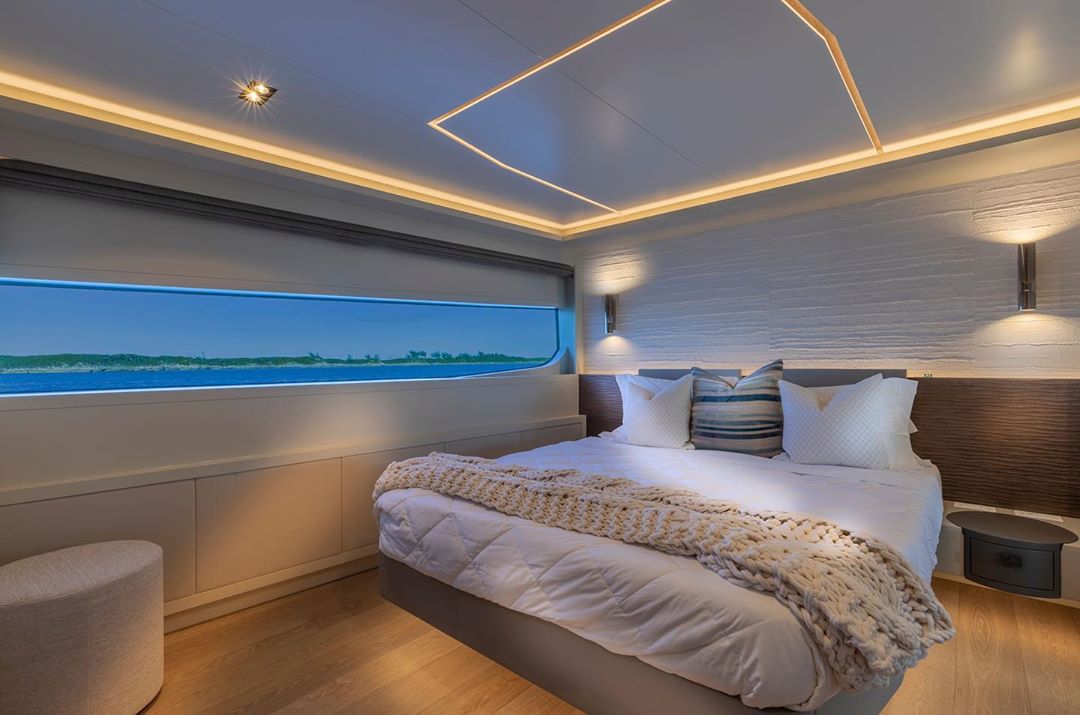 By the words of Cardenas "The idea was to tackle the five senses – sight, sound, taste, smell, touch. Everything that you see should connect with the water, everything your hand touches should feel good."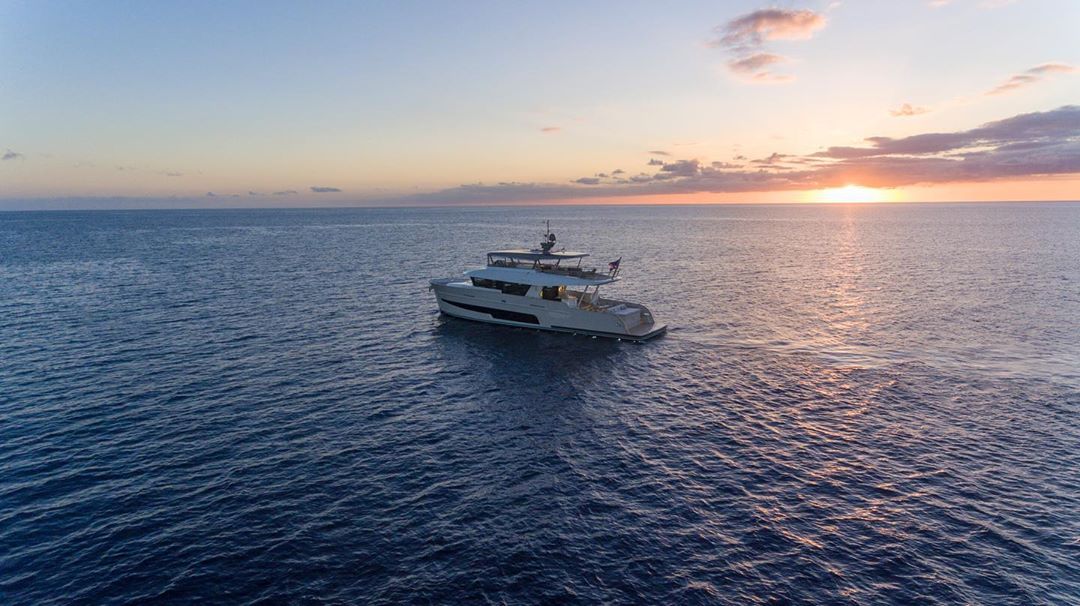 The electric system runs through the batteries. All systems are powered from a massive lithium battery bank offering stable, constant and clean power. Comfort underway is helped by Vulkan thrust-bearings, engines can move independently.