Australian yacht manufacturer
Maritimo
announces the arrival of the S75 Sedan Motor Yacht. From a form that balances authority and grace in every way and from every angle, the S75 is the embodiment of everything that is Maritimo. With its elegant Portofino hips and reverse sheer, the S75's aesthetic is complemented by purposeful black accents on the targa bar, adding a sporty touch to its sleek profile.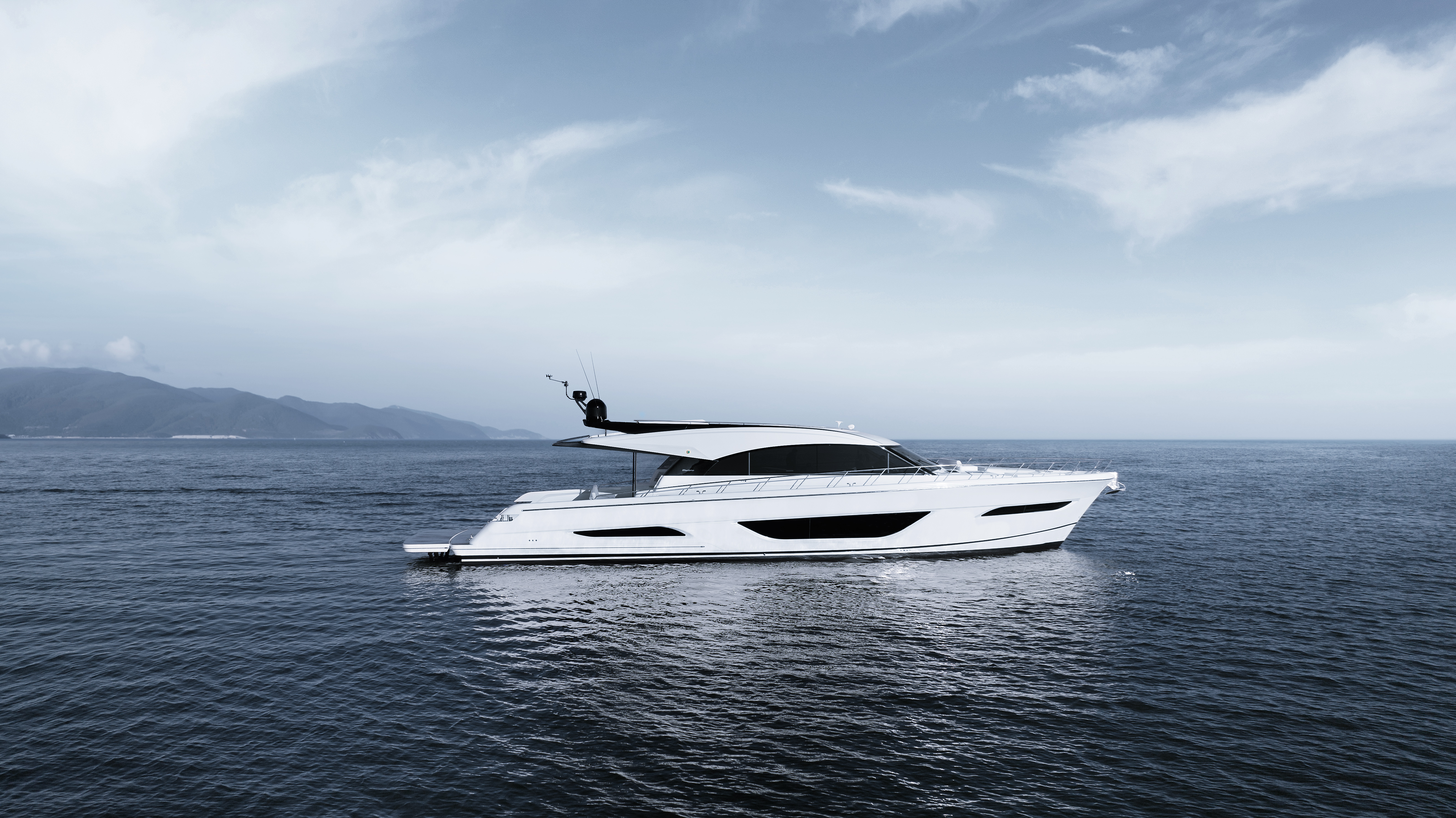 "We are incredibly proud to be launching this majestic vessel and of what it represents for Maritimo," said Tom Barry-Cotter, Managing Director of Maritimo. "The S75 is the culmination of over three years of development by the dedicated Maritimo team. The company has invested hundreds of thousands of hours in the planning, development, and pre-production of the S75, collaborating with Maritimo owners intensively throughout the process
The S75 is designed for long-range journeys, and features deep-sided walkaround decks seamlessly integrated into its design, leading to a spacious forward outdoor lounge area with a sun bed and forward-facing lounge.
The hull design of the S75 exudes strength and emphasizes its ability to handle long distances comfortably. Large panoramic glass areas in the hull and saloon offer exciting views.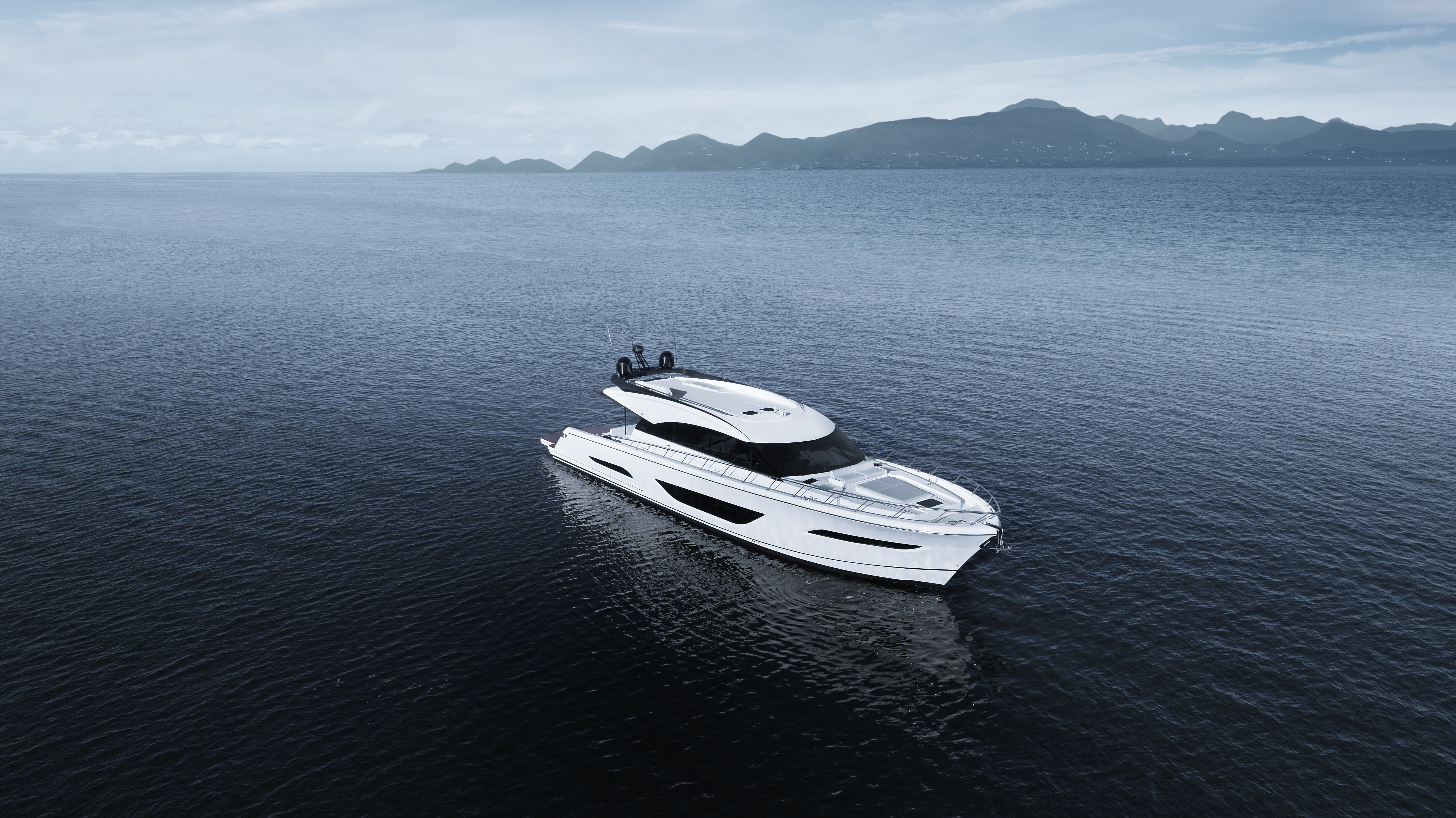 Onboard the S75, the expansive adventure deck at the rear impresses with its vastness, providing ample space for various water-based activities and adventures. Sitting just above the waterline, this deck creates a seamless connection with the ocean, offering a perfect space for relaxation, barbecues, and lounging.
At the upper-cockpit deck the yacht features an alfresco lounging and dining. Inside the yacht, the saloon welcomes guests with panoramic glazed areas that fill the space with natural light. The lounging and dining options create an inviting atmosphere, enhanced by a 65-inch screen that can be swiveled for viewing from various areas, including the galley and upper cockpit. The yacht accommodates eight guests across four spacious staterooms, including the full beam master suite.
The power to weight ratio and cruising capabilities have been perfectly paired with the S75, with the twin Scania 1150 hp DI16 V8 engines. Maritimo is also the first Australian manufacturer to offer an optional Rolls Royce Power Systems MTU, which are available in the twin 1625hp 2000 Series V10 engines.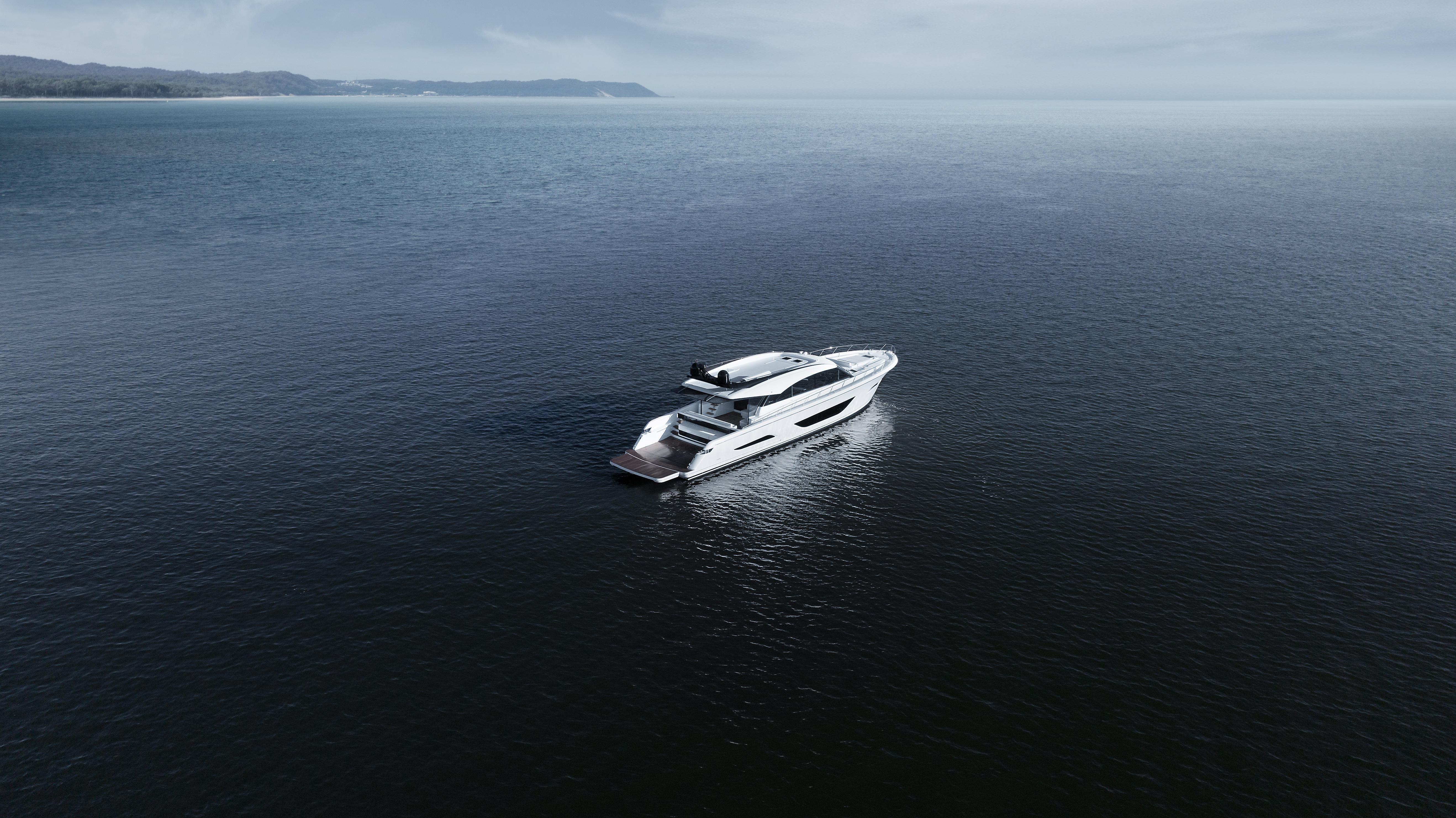 "The global launch of the S75 heralds the start of Maritmo's 20th Anniversary celebrations," Barry-Cotter continued. "And what could be more fitting in our 20th year than releasing this grand vessel? The S75 is the epitome of everything that is Maritimo," concludes Tom Barry-Cotter.
Maritimo
is Australia's leading builder of long-range motor yachts, and will celebrate its 20th anniversary in 2023. The company was founded by Australia's most awarded boat builder, Bill Barry-Cotter OM, who has over 60 years of boat building excellence. Maritimo offers motor yachts in three distinctive ranges: the M-Series Flybridge, the S-Series Sedan, and the new Offshore Series.
Credits: Maritimo