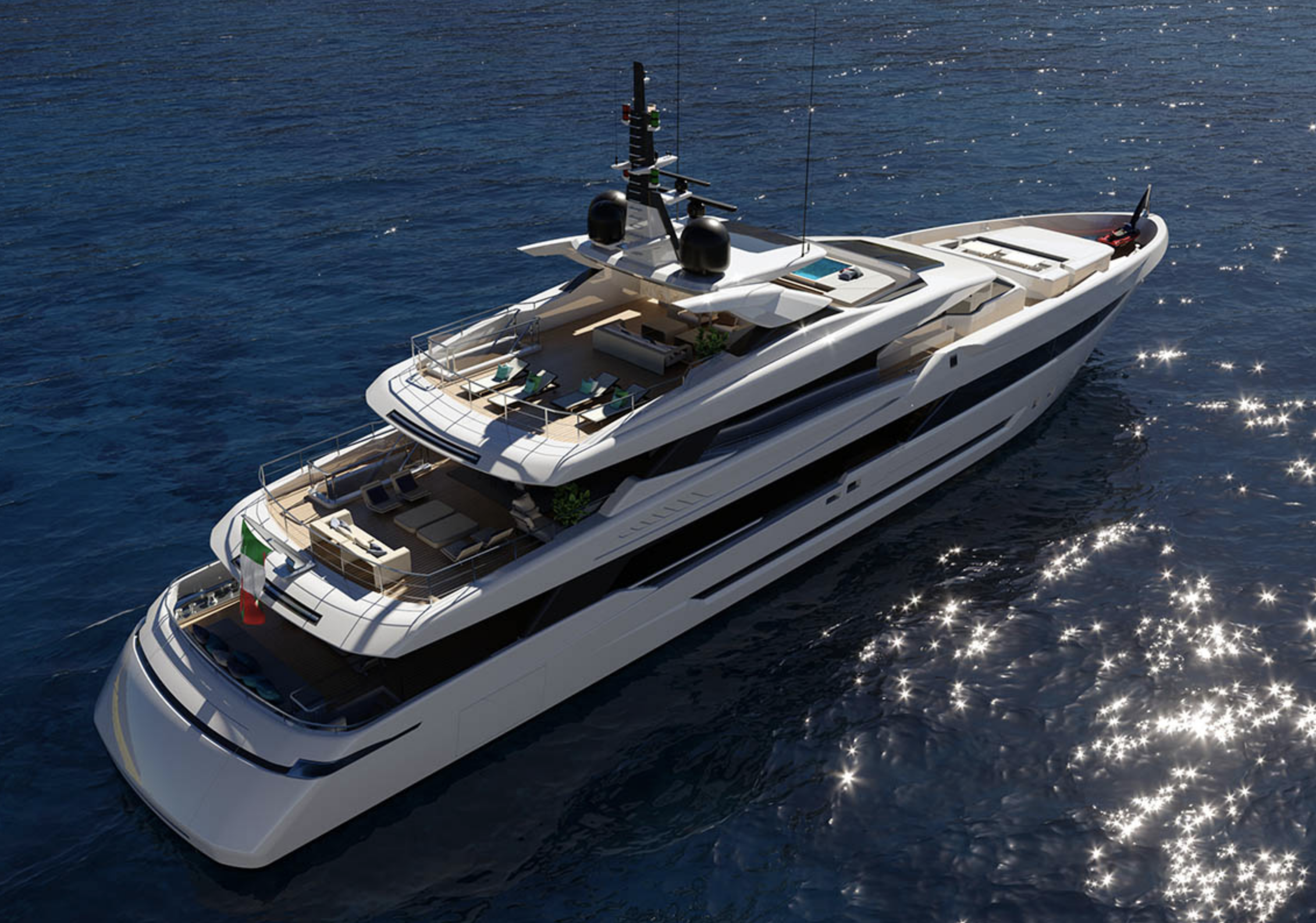 The Classic line models will initially range between 43, 50 and 63 metre, all with semi-displacement hull and low draft to access the most exclusive beaches and shallow waters, among others, the Caribbean.
The first project out of the new line, the Classic 50 metres, will be developed by Luca Dini Design Studio, also entrusted by the yard for
the new 'Discovery' line
.
Speaking of external lines, our target was an evolution, yes, but without distorting the original design of that boat characterised by a sporty and elegant footprint with a combination of corners and curves, sinuous shapes and angles that, far from being strident, was quite harmonious. In short, a creative review that, paradoxical as it may seem, translates into a Modern Classic.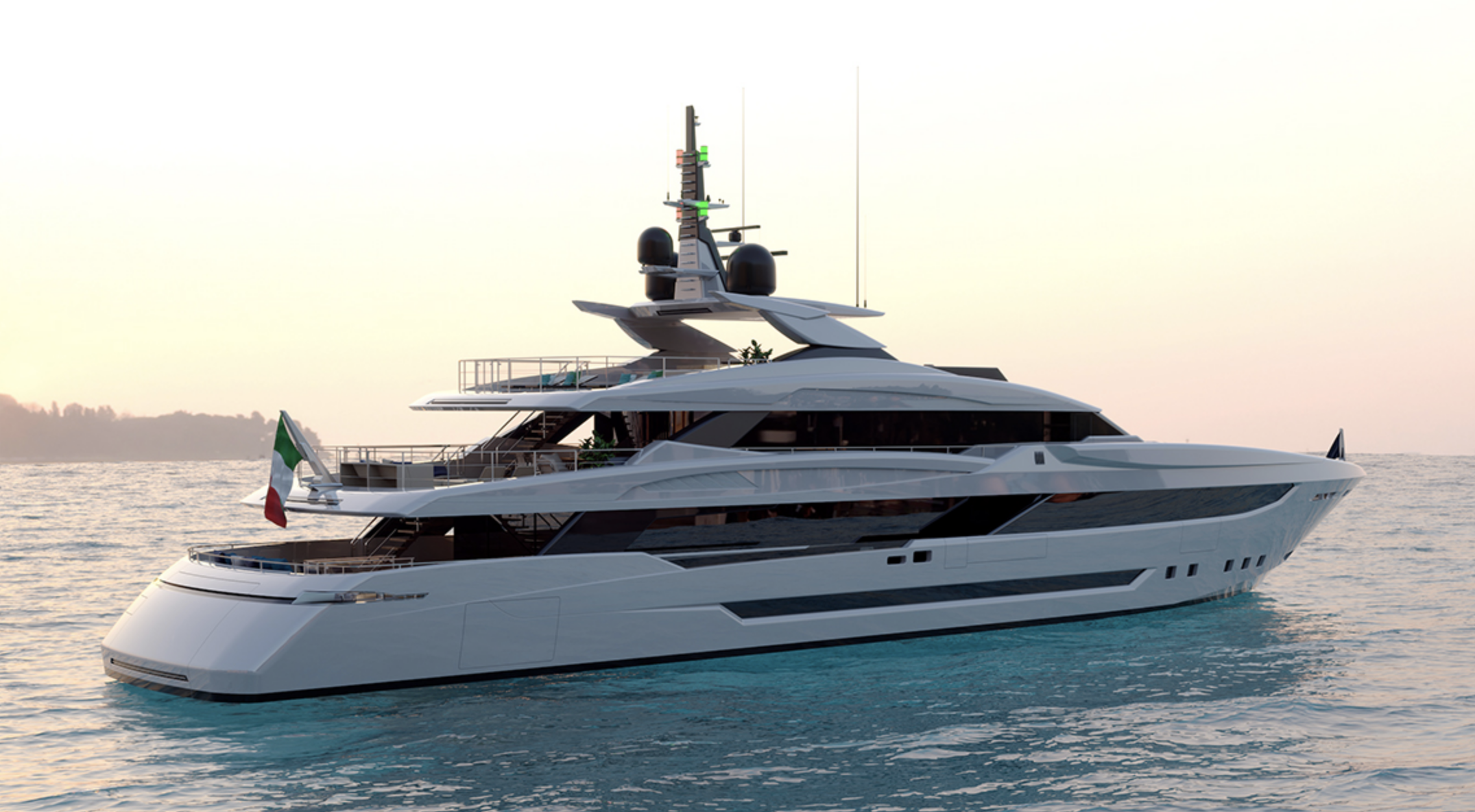 Remaining true to the distinctive Italian tradition, the new line bestows a contrast between sharp edges and sinuous lines, soft and pronounced curves, reaching an overall coherent and elegant look.
Various aesthetic details and engravings have been added both to the hull and the superstructure, creating a play of light and shadows when in the sun. Those elements recall the typical design of classic Italian cars, as Luca Dini drew inspiration from the Ferrari and Lamborghini Gran Turismo models.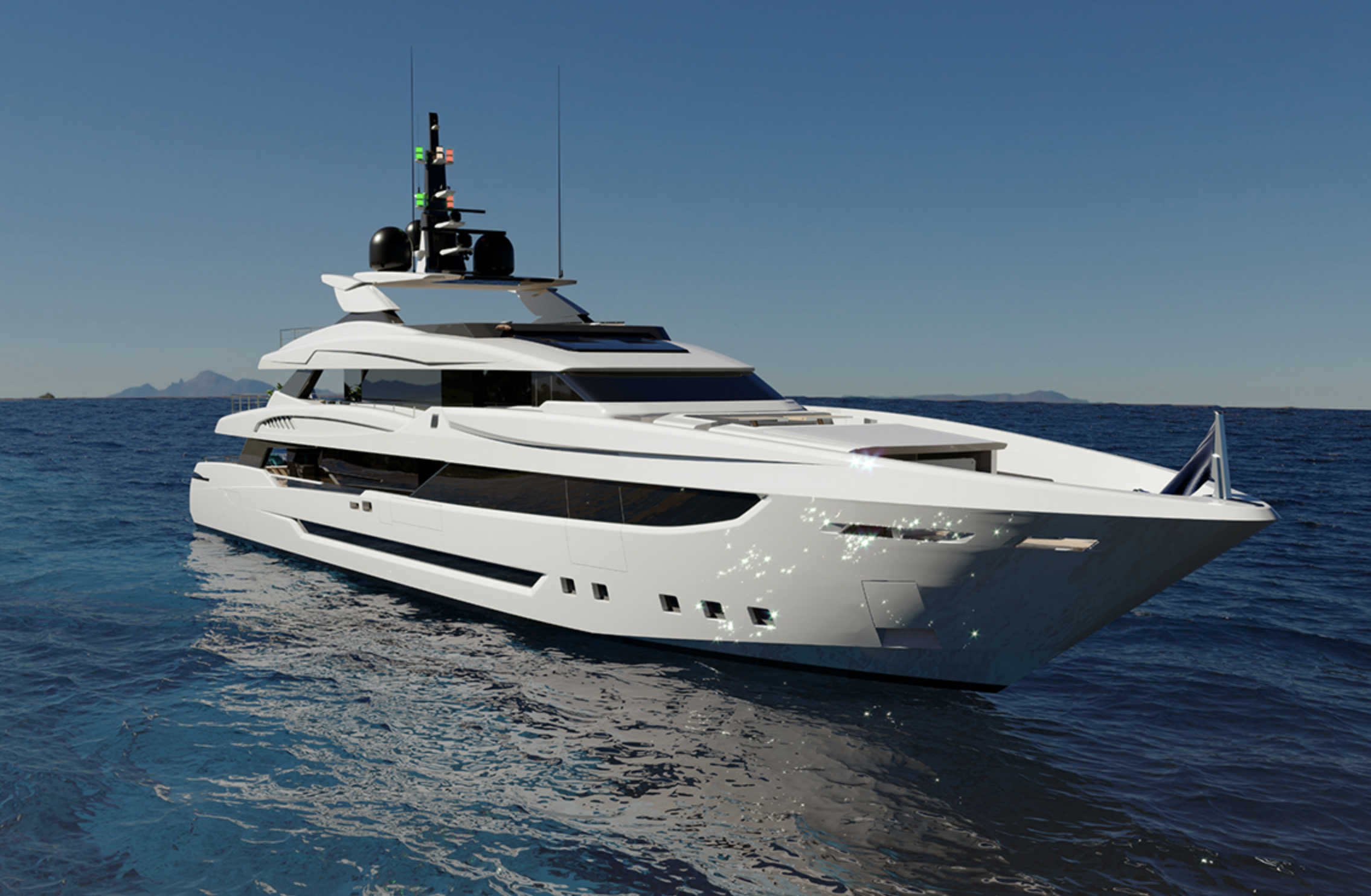 The Classic 50 metres will offer accommodation for up to 10 people within four guest rooms on the lower deck and a spacious master suite with two private balconies on the main deck. The crew area is designed to house up to 10 people.
Prior to financial difficulties, that lead to the company's acquisition by Palumbo Superyachts,
Mondomarine
had been a significant player on the Italian yacht stage, delivering in excess of 30 yachts during a 25-year period. Some of the most recent ones have been
the 60-meter Sarastar
delivered in 2017 and the red-coloured
50m Ipanema
launched in 2016.