UP40 stands for "Utility Platform 40", this superyacht is built on a 40 metre steel platform base for three different models according to the superstructure chosen by the owner. UP40 can be a motor yacht, crossover or sport explorer.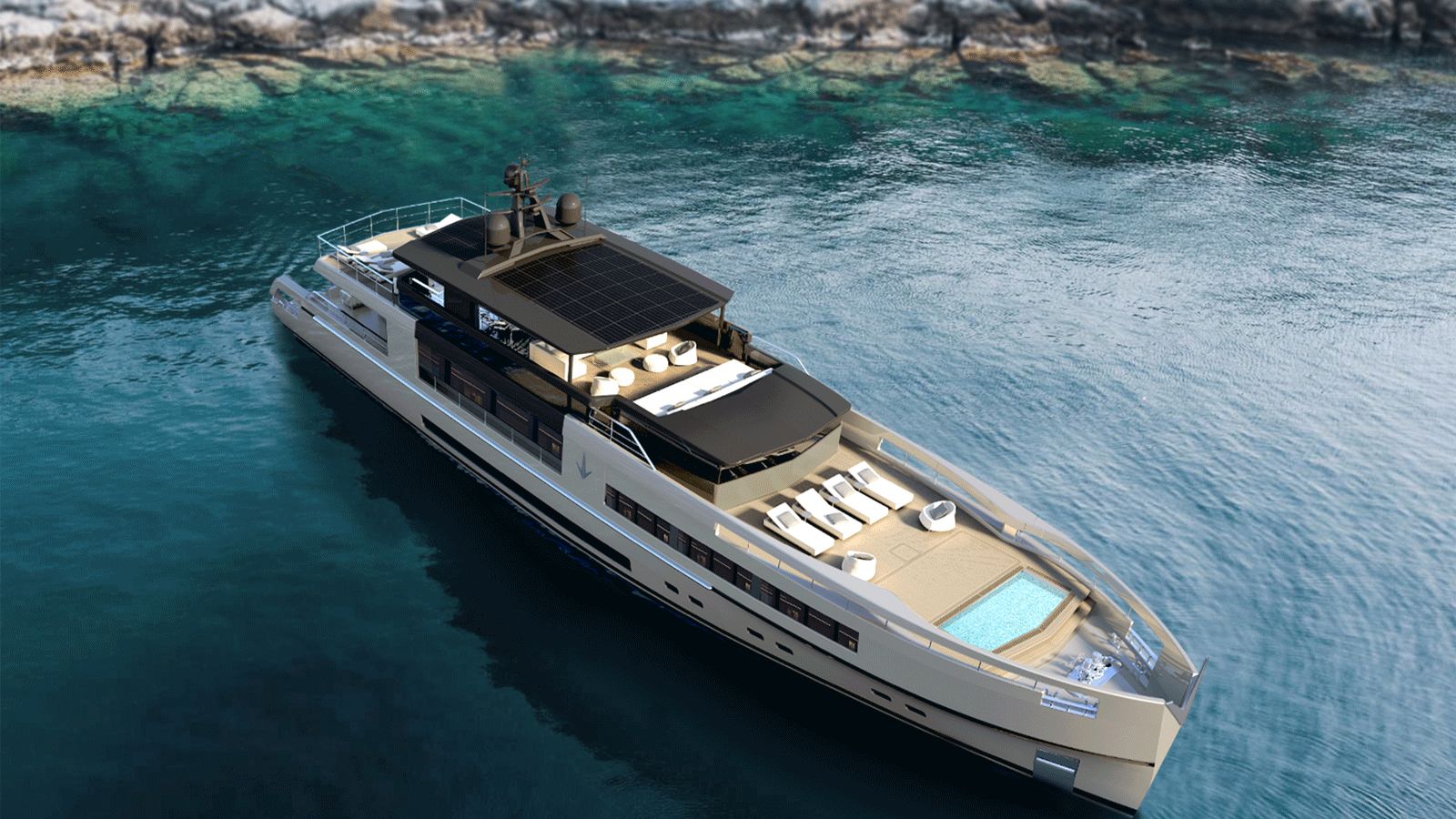 The flexibility of the platform allows construction to begin on the hull before the owner has even decided the specific yacht configuration they would like.
Delivery is scheduled for 2022.
Sales manager Aldo Manna and
Antonini Navi partner
said: "This means that owners can personalise their superyacht when construction is already underway, and not only the interiors but also, and most importantly, the functional type. The result? Maximum flexibility of choice but shorter delivery times, because the hull design and construction have already been completed."
"It's a complex choice requiring proven capability on the part of the engineering department, total synergy with a designer of exceptional experience and huge talent and, lastly, major investments in research and design, all of which Gruppo Antonini has in abundance," they added.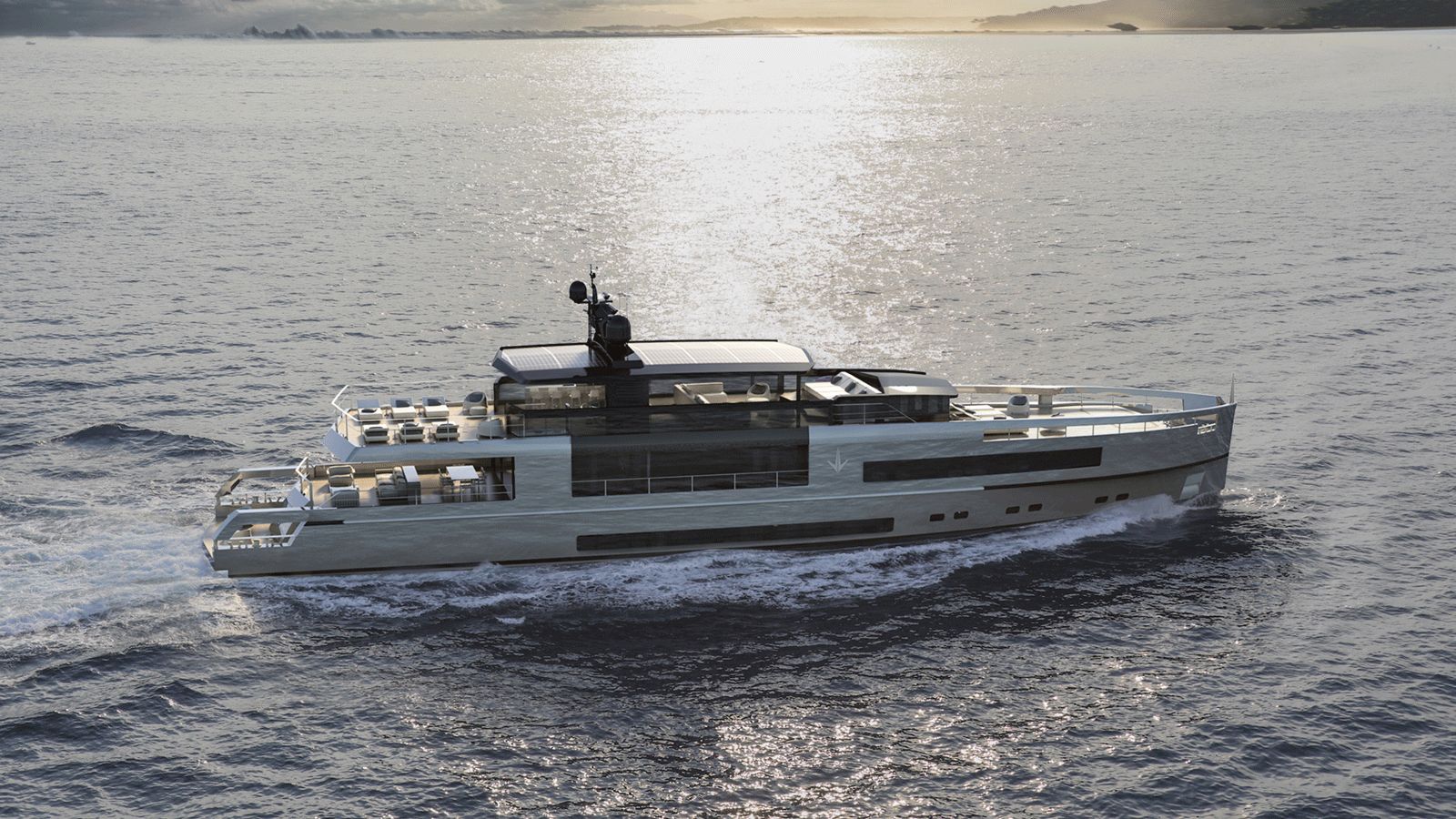 The project features a hull designed for maximum reliability and sea keeping,
Designed by Fulvio de Simoni in collaboration with the in-house engineering team.
The estimated range is 5,000 nautical miles at 10 knots, with a top speed of 14 knots and cruising speed of 12 knots.
The interior layout has a variety of options for individual customisations, from the number and size of the cabins to the smallest décor details.