During the 2023 Cannes Yachting Festival Northrop & Johnson has announced its partnership with new Turkish shipyard VisionF Yachts. Under this partnership, Northrop & Johnson assumes the role of VisionF Yachts' global central agency and secures exclusive sales rights for VisionF's vessels worldwide. The collaboration will have a particular focus on the markets of the US and Europe.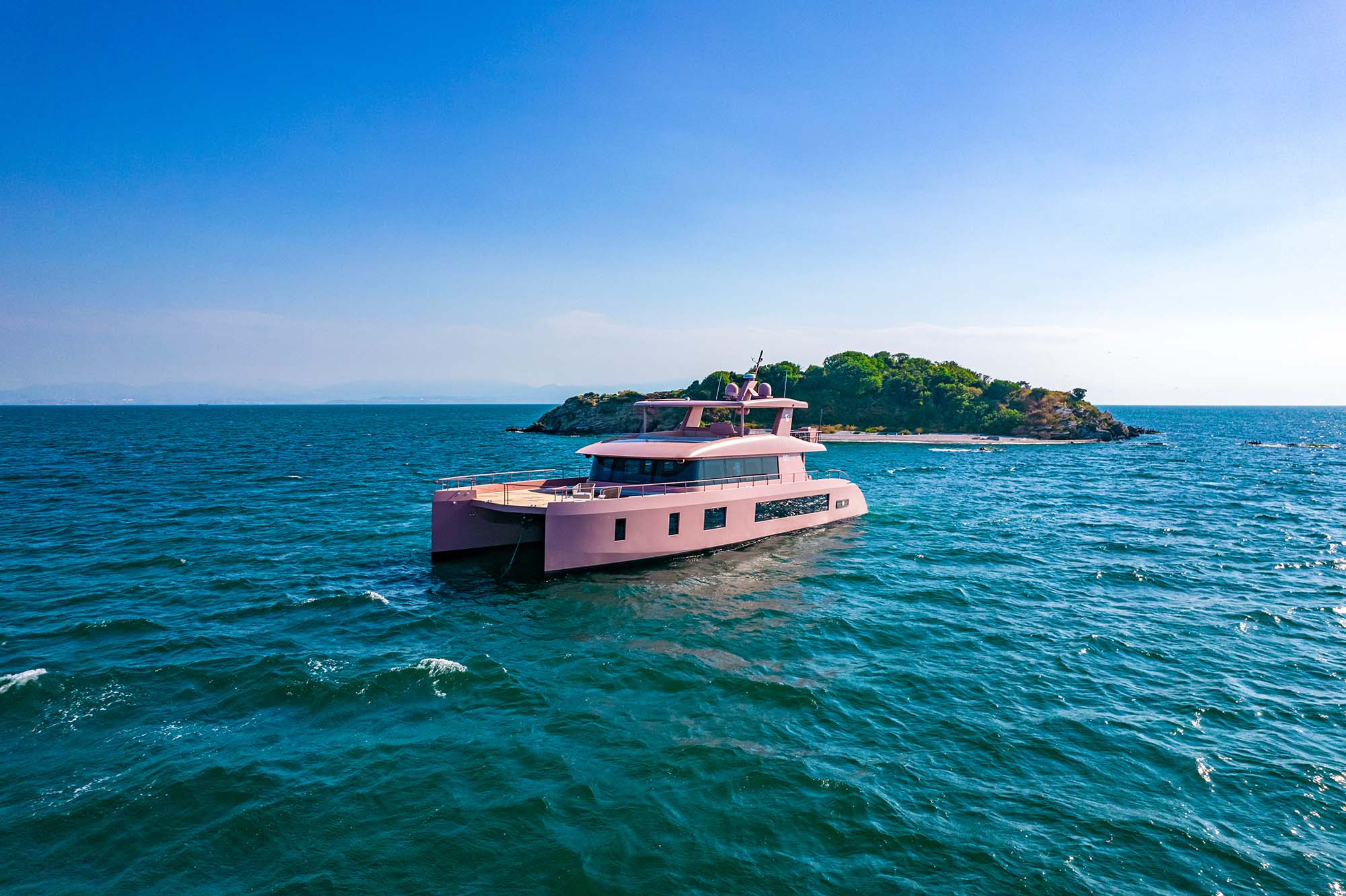 "With significant expertise in both fiberglass and aluminum construction, VisionF Yachts is ideally positioned to capture the rising demand for power catamarans in the luxury yachting industry. Northrop & Johnson is proud to have been granted the exclusive sales representation worldwide and I'm confident our marketing abilities and experienced sales team will result in a mutually successful partnership," says Patrick Coote, Managing Director of Northrop & Johnson in Europe.
Ali Tanir
, General Manager at VisionF Yachts, emphasized the significant advantages of this partnership for the Turkish yacht builder, which was founded in 2019. He stated, "As a new, developing brand, having an established partner such as Northrop & Johnson represents a great advantage for us. Instead of working across different countries and trying to express our brand to the end users, Northrop & Johnson will be a great help in getting our message across and increasing awareness in the market."
In a debut at the 2023 Cannes Yachting Festival, VisionF Yachts unveiled their latest delivery, the custom pink-hulled 24.6-meter
VisionF 80
aluminum catamaran. In addition, VisionF Yachts introduced two brand-new yacht models at the show. The shipyard also provided updates on its ongoing projects, including two state-of-the-art aluminum VisionF 82 units, currently in construction and scheduled for delivery in March and May 2024.
VisionF Yachts in Turkey was set up by Coşkun Bayraktar in Istanbul in 2019, but despite the shipyard's relative youth it is a brand that is going places in the power catamaran world. In November 2020, VisionF Yachts debuted its first vessel, the VisionF 80.
Credits: VisionF Yachts