Today, 21st September, at 11.00 am, the 63rd edition of Genoa International Boat Show kicked off on the scenic Terrace of the Blue Pavilion overlooking the Waterfront di Levante.

The traditional flag-hoisting ceremony was organized by Confindustria Nautica (the Italian Marine Industry Association). The inaugural conference, entitled 'The Yachting Industry, the history behind the future', was moderated by TV director and presenter Monica Maggione.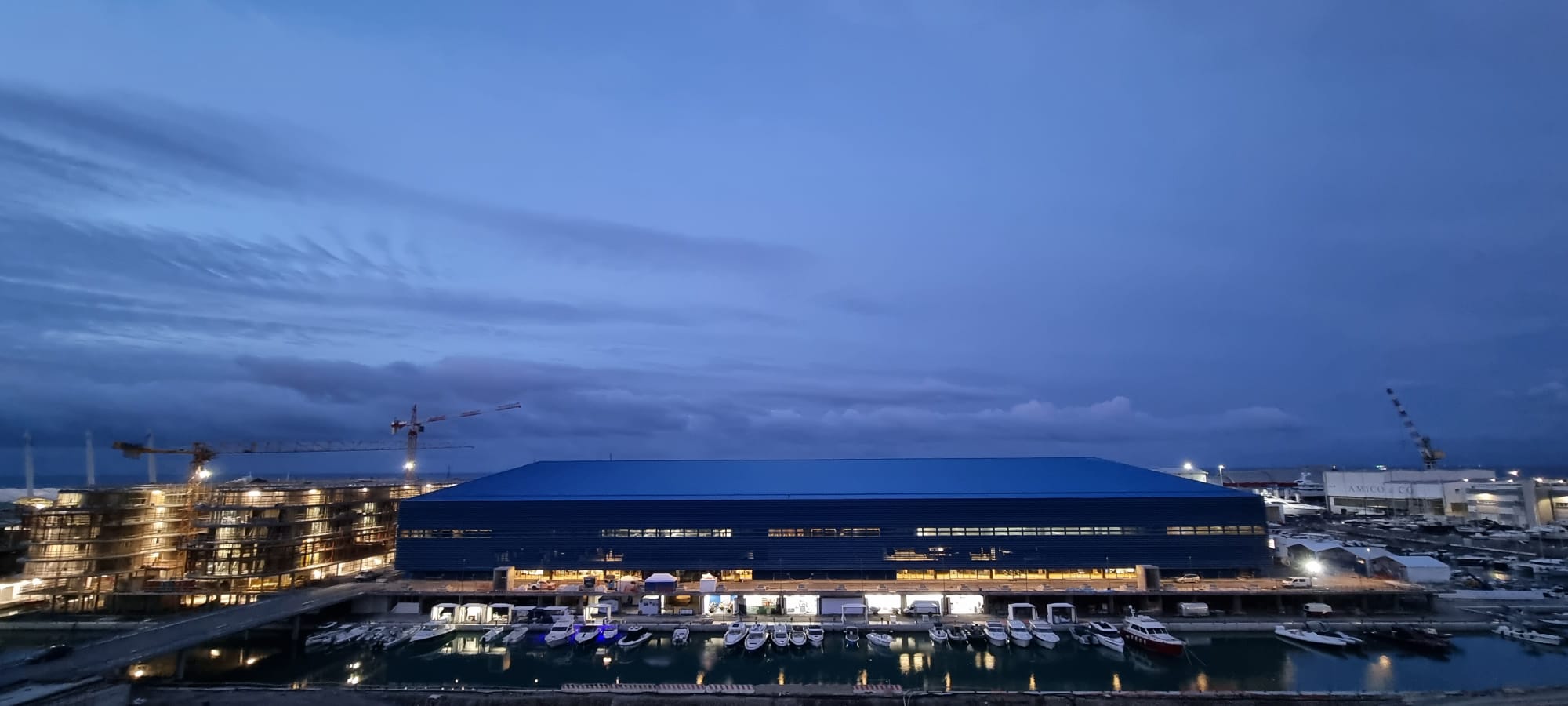 This year's show boasts impressive statistics, with 1,043 brands on display, marking a 4.5% increase since 2022. Over 1,000 boats, ranging from 2 to 40 meters in length, will be showcased, and 143 additional berths have been added, thanks to the new canals in the Waterfront area. Additionally, 184 new products, a 9.5% increase from last year, will be unveiled at the event.
SX100
Sanlorenzo
30.5m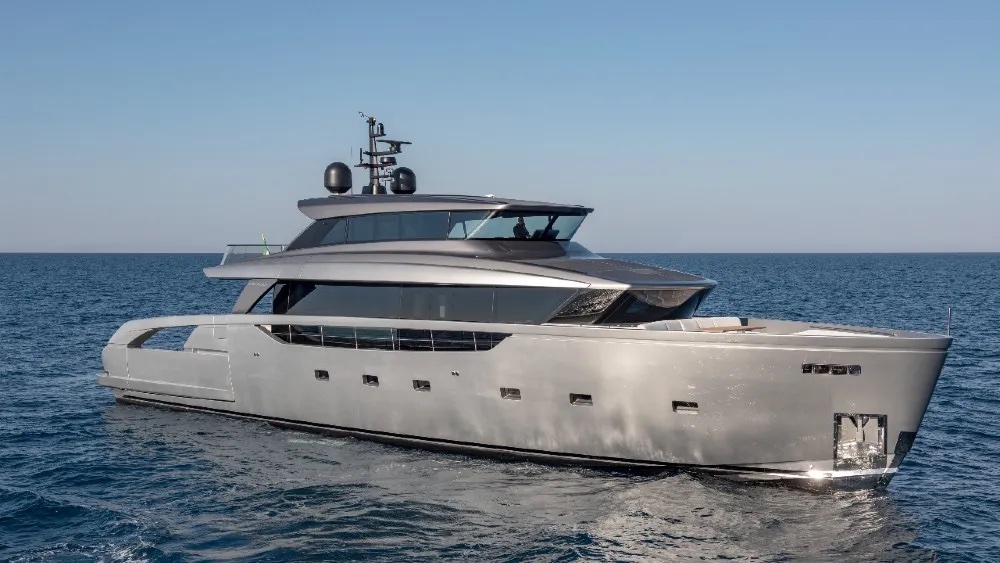 The
SX100
is a crossover yacht that seamlessly integrates spacious open areas close to the sea. Developed through extensive owner feedback and fitting perfectly within the SX range, the SX100 optimizes onboard features while maintaining the range's distinctive style. The Sanlorenzo SX100 offers flexible layout choices, including a three- or four-cabin lower-deck design. It features an innovative stern setup that can serve as a waterline saloon or a master suite, complete with foldable bulwarks for added natural light. The main deck includes a generous midship seating area, the option for a VIP or master cabin forward, or an open-plan dining area with panoramic views.
Riva 82' Diva
Riva
25,29m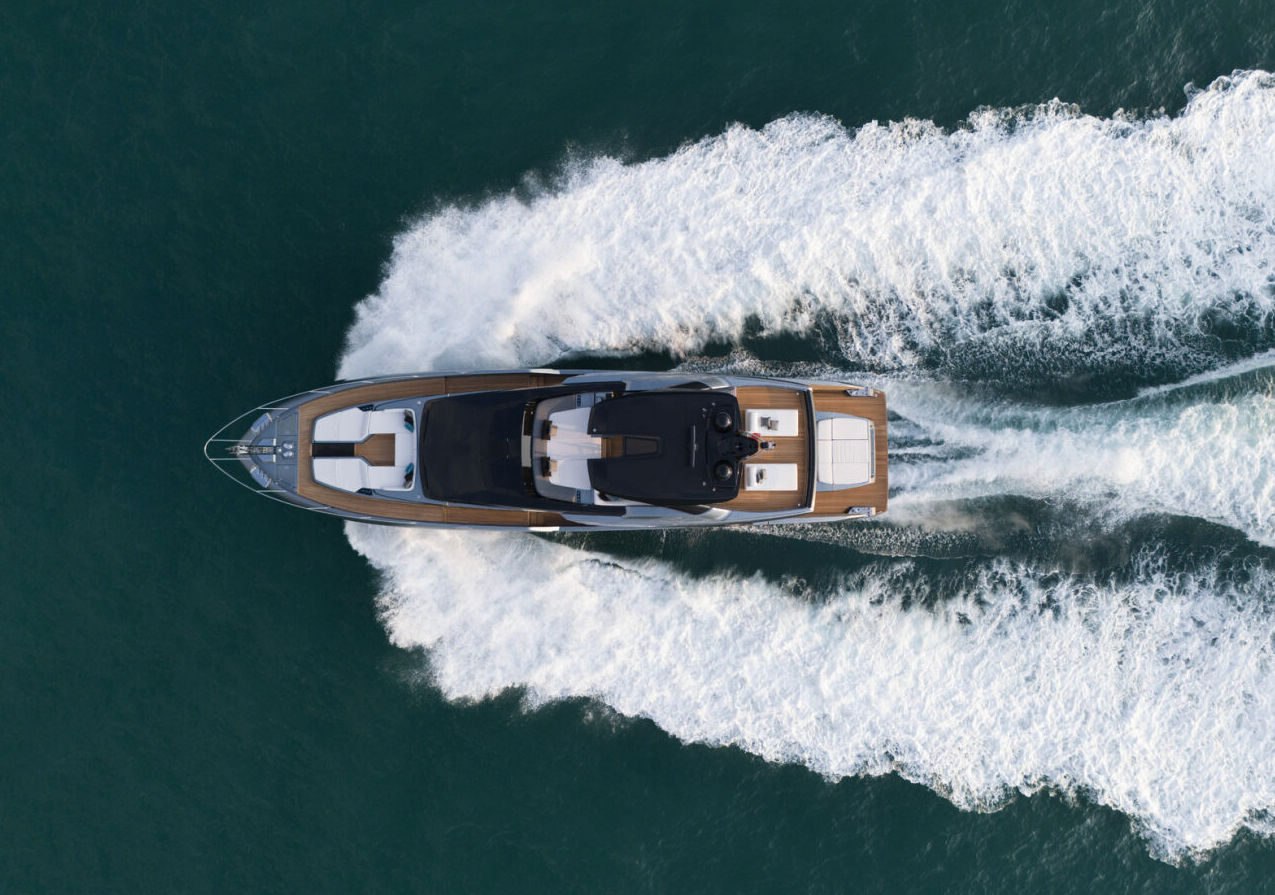 The
Riva 82' Diva
joins the successful lineup alongside the Riva 90' Argo, Riva 102' Corsaro Super, Riva 110' Dolcevita, and Riva 130' Bellissima. It sets new standards in both aesthetics and functionality, not only for Riva's flybridge range but also for the entire category. Designed by Officina Italiana Design, it prioritizes outdoor living and offers a fresh approach to interiors. Notably, the flybridge boasts three distinct areas: a central lounge with a dinette and bar, a forward sunbathing area, and a lounge area. The main deck features an expansive beach club, a remarkable size for its category, with a generous sun pad at the stern.
Ax8
24,46m
Astondoa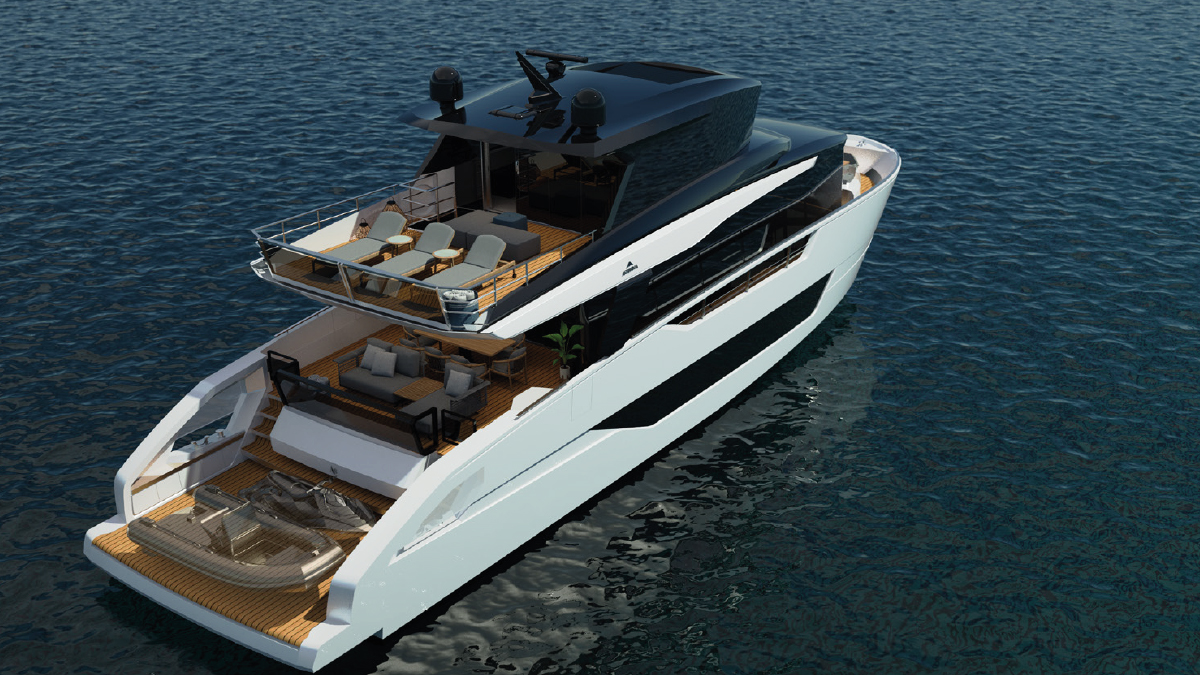 Astondoa describes the Ax8 as a "social cruiser" designed to accommodate 18 guests. With its innovative design, this 24,46-meter motoryacht boasts a remarkable 6.22-meter beam, offering spacious passageways between the cockpit and beach club. Two expansive sundecks are featured, one on the main deck and another on the flybridge. The aft cockpit includes a dining and social area with a view of the beach club, separated by a glass divider for protection in adverse weather. The Ax8 accommodates four cabins, including a full-beam master and two VIPs aft, all with en-suite facilities. Additionally, there's a guest cabin forward and two crew cabins. Twin Volvo Penta 1350 engines power the yacht.
BGM75
22.7m
Bluegame
Bluegame, a subsidiary of the Sanlorenzo Group, is set to redefine motor yachts with their pioneering
BGM75
. Introduced in 2020, it's their first twin-hull motor yacht, offering remarkable stability, generous space, and enhanced fuel efficiency. This debutant represents a new category, distinct from typical multihulls. With a sleek 22.7m beam, just over one-third of its total length, it avoids the traditional squared-off look of catamarans, akin to the renowned BGX70 and BG72 models. Essentially, the BGM75 is a visually stunning motor yacht with the added advantage of two hulls.
Rebel 50 G
17.30m
Sacs Marine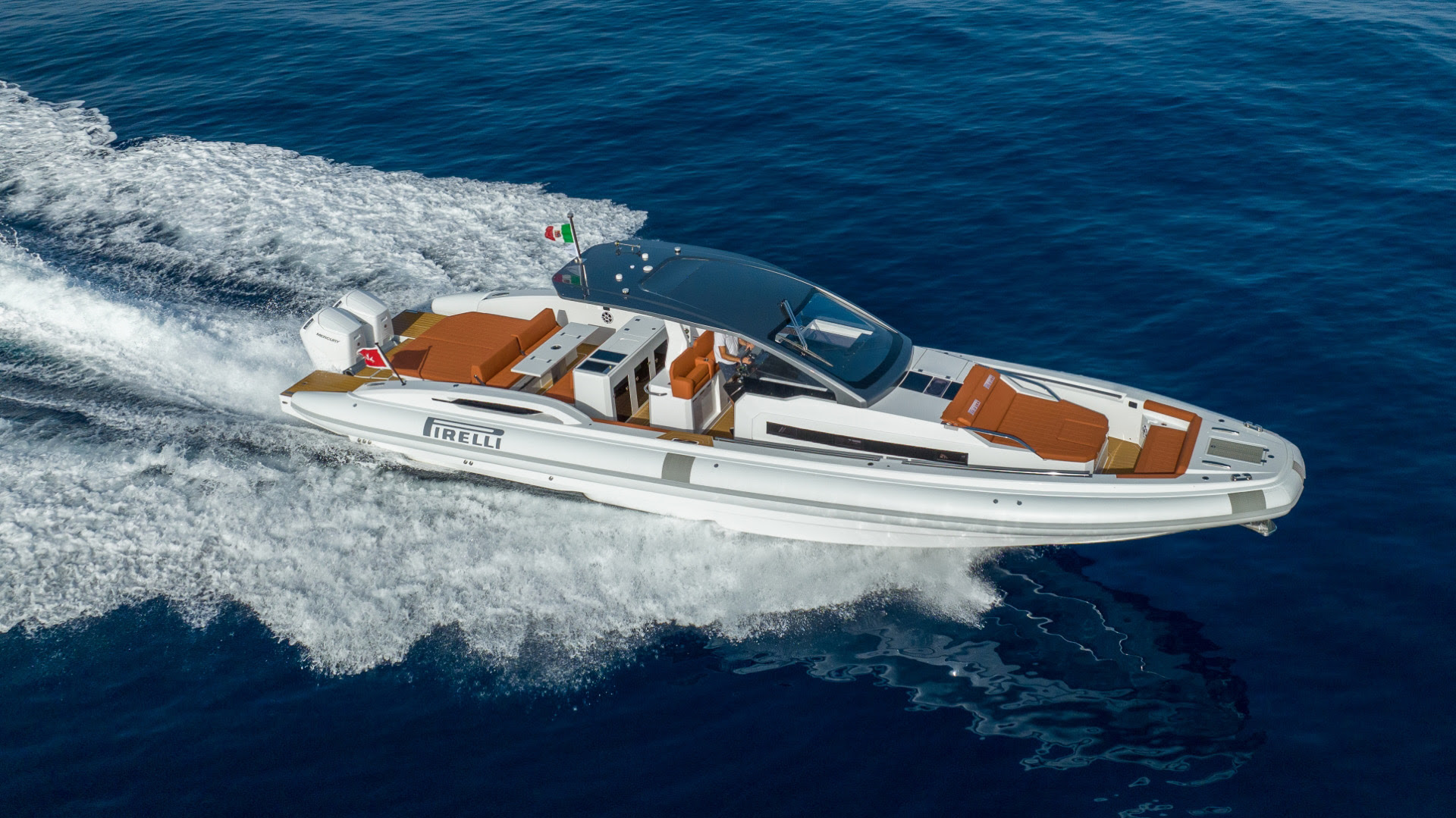 The national premiere of the Rebel 50 G is showcased at the boat show. With a size between 47 and 55 feet, it strikes a balance between comfort and maneuverability. This unconventional boat blends elements of classic ribs and day-cruisers. Designed by Christian Grande, it features tapered foam profiles for safe mooring and added sportiness without sacrificing its sleek side profile. The deck lounge is partially enclosed for extended cruising, while the walkaround layout and spacious sunbeds at the bow and stern enhance social spaces. Below deck, the forward master cabin and midship VIP cabin offer ample space and privacy.
Dufour 41
12.75m
Dufour Yachts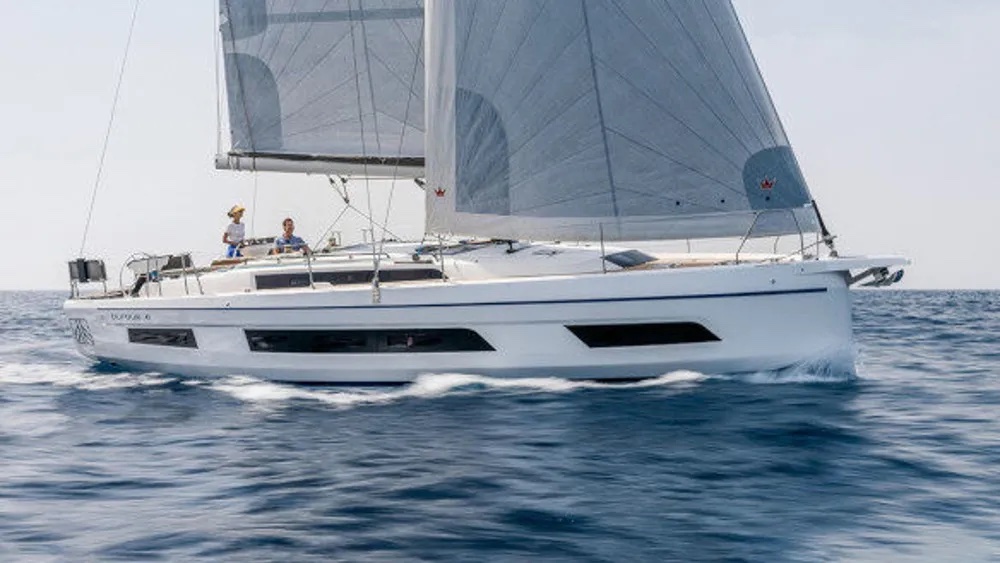 This new cruiser offers an expansive cockpit, distinguishing it from others in its class. Its interior is equally spacious, providing the choice of three or four staterooms, and two or three en suites. The three-stateroom version, showcased at the event, includes a generous main cabin and two roomy guest cabins, each equipped with its private en suite. Dufour highlights that the 41 is the sole sailboat in its category featuring two forward cabins, each with double beds, and well-implemented soundproofing to ensure privacy.
GranTurismo 14.0 X
13.70m
Lomac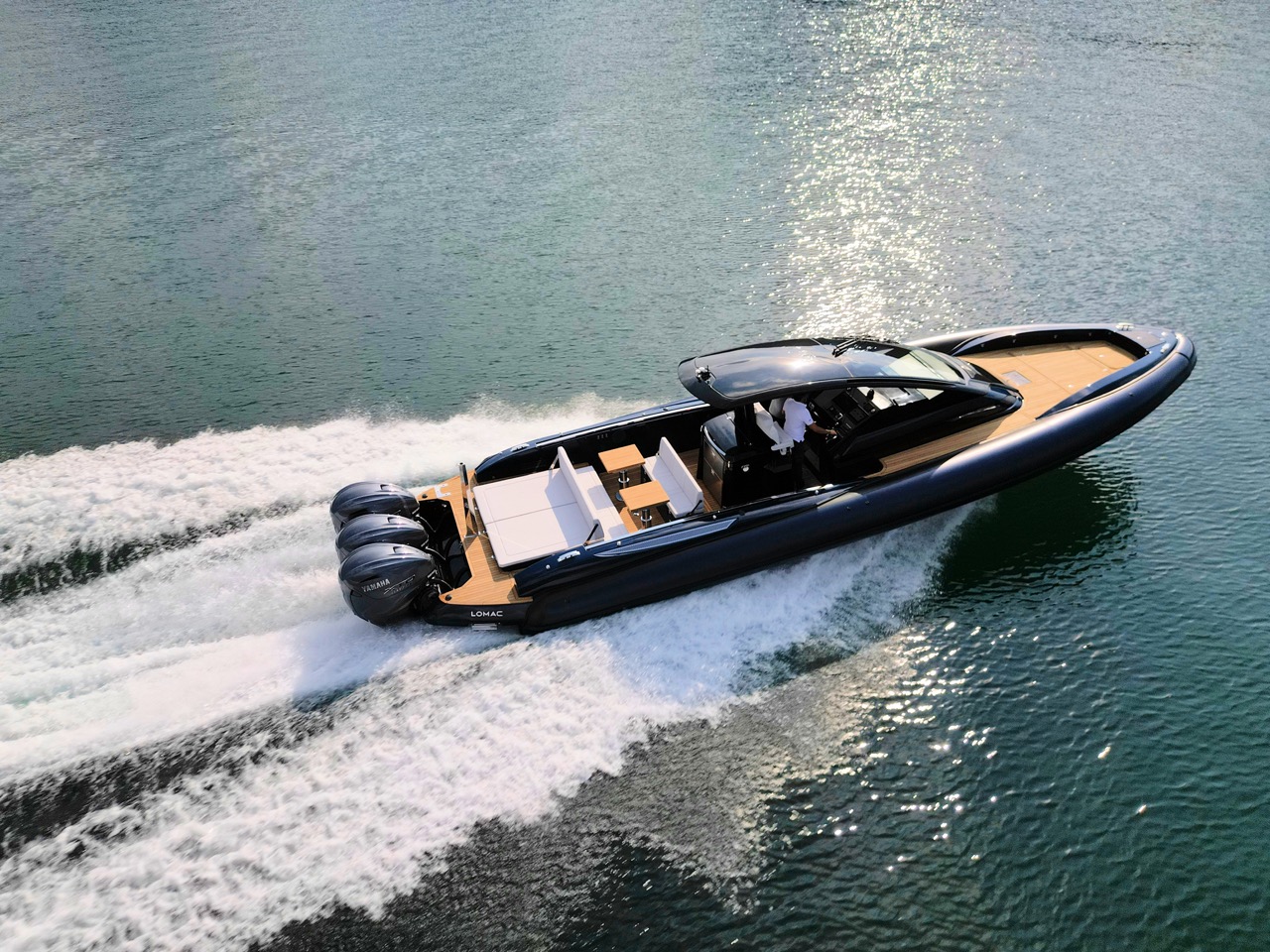 The new GranTurismo 14.0 X, flagship of the brand's boat family, boasts a redesigned layout for enhanced liveability. It features a spacious cockpit and side walkways optimizing onboard movement, ensuring exceptional comfort for a maxi-rib of its size. The cockpit includes a large foldable table for 8-10 people, and the stern offers an ample sun pad. Forward, there's another expansive sun pad with excellent protection. Below deck, a roomy cabin with wood detailing, a dinette, ample storage, and a bathroom with a separate full-height shower provide additional comfort. The exterior and interior design, as well as the hull geometry, are crafted by Federico Fiorentino. The hull design was perfected using Computational Fluid Dynamics (CFD) software to maximize performance and efficiency at all speeds. Powering the boat are the new XTO Yamaha outboards, each delivering 450 hp.
Credits: Astondoa, Bluegame, Dufour Yachts, Lomac, Riva, Sacs Marine, Sanlorenzo, Salone Nautico