On 8 May 2020
Ulstein
has delivered the first two platform supply vessels of the Ulstein px121 design built at SWS, China, the 'Guo Hai Min Xing' and the 'Guo Hai Min Sheng'. They are operating for COSL – China Oilfield Services Limited, for whom they have a long-term charter.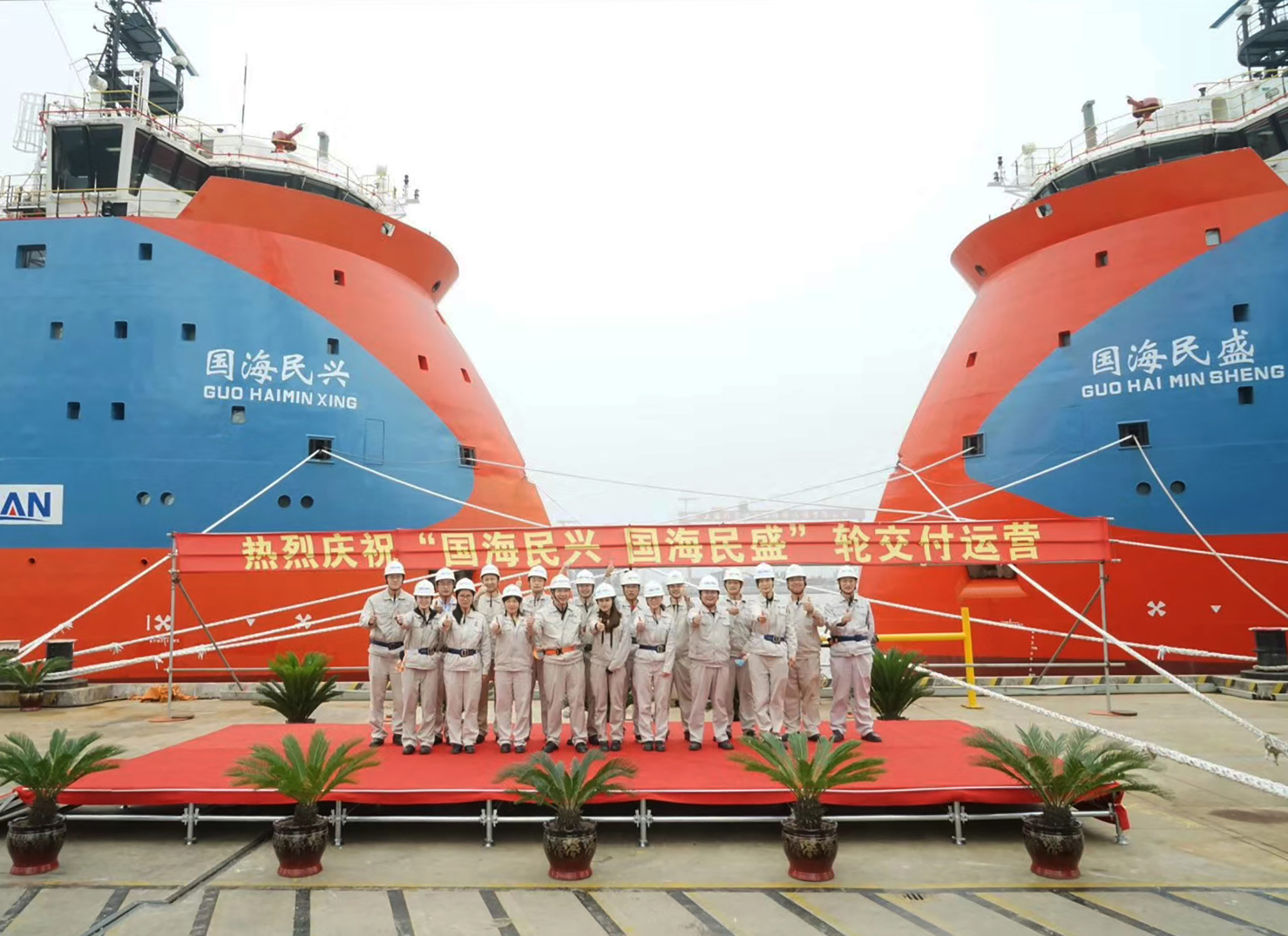 Two more vessels of the same design at SWS (Shanghai Waigaoqiao Shipbuilding Co., Ltd.), have completed their sea trial and will also be delivered to COSL shortly, according to schedule. Owner of all four vessels is Sinoocean.
Guo Hai Min Xing (originally Crest Andromeda 2), a Ulstein px121 design. A FireFighting Offshore Support Vessel.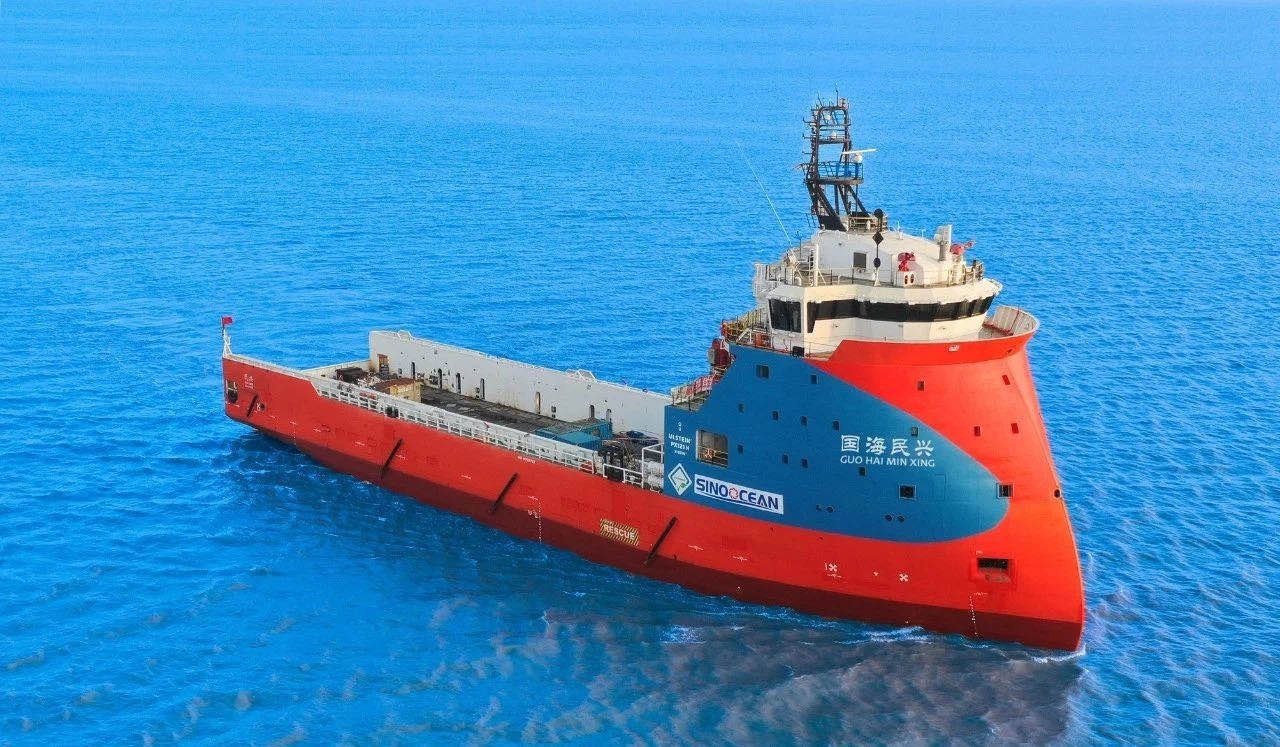 Guo Hai Min Sheng (originally Crest Andromeda 1), Ulstein px121 designed offshore supply ship. Meets clients' operational expectations in terms of deck space, capacities, speed, position holding capabilities and fuel efficiency.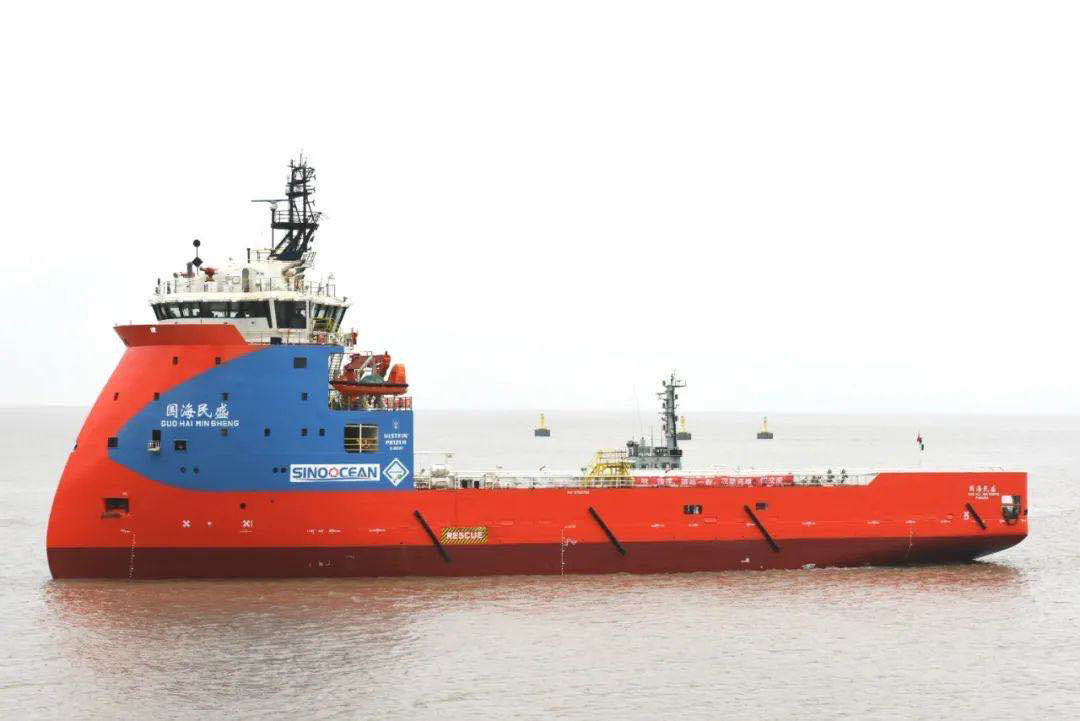 The Ulstein px121 is a flexible platform supply vessel design featuring the X-BOW hull line design for smoother motions in head seas. A platform supply vessel of this design has a competitive combination of fuel-efficiency and cargo capacities/deadweight. This translates to a performance level that is usually expected from larger PSVs, but at a medium-sized PSV cost - delivering excellent value-for-money for the owner and operator.