Dutch design studio Vripack has revealed a new 66m fossil-fuel-free
superyacht
concept Futura.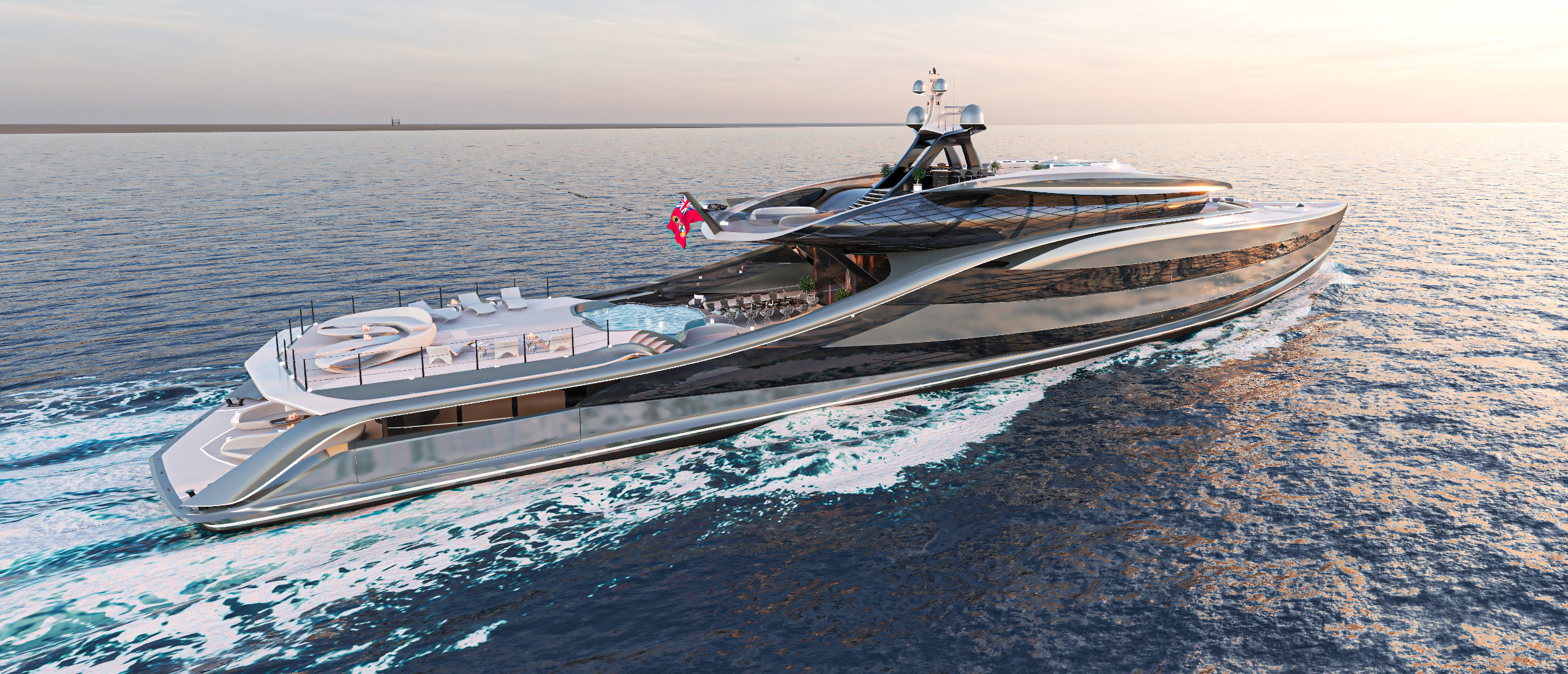 A cocoon-like glass superstructure resembles the silhouette of a whale. Exceptionally lightweight, it uses rhombus-shaped framing similar to the scales of a fish.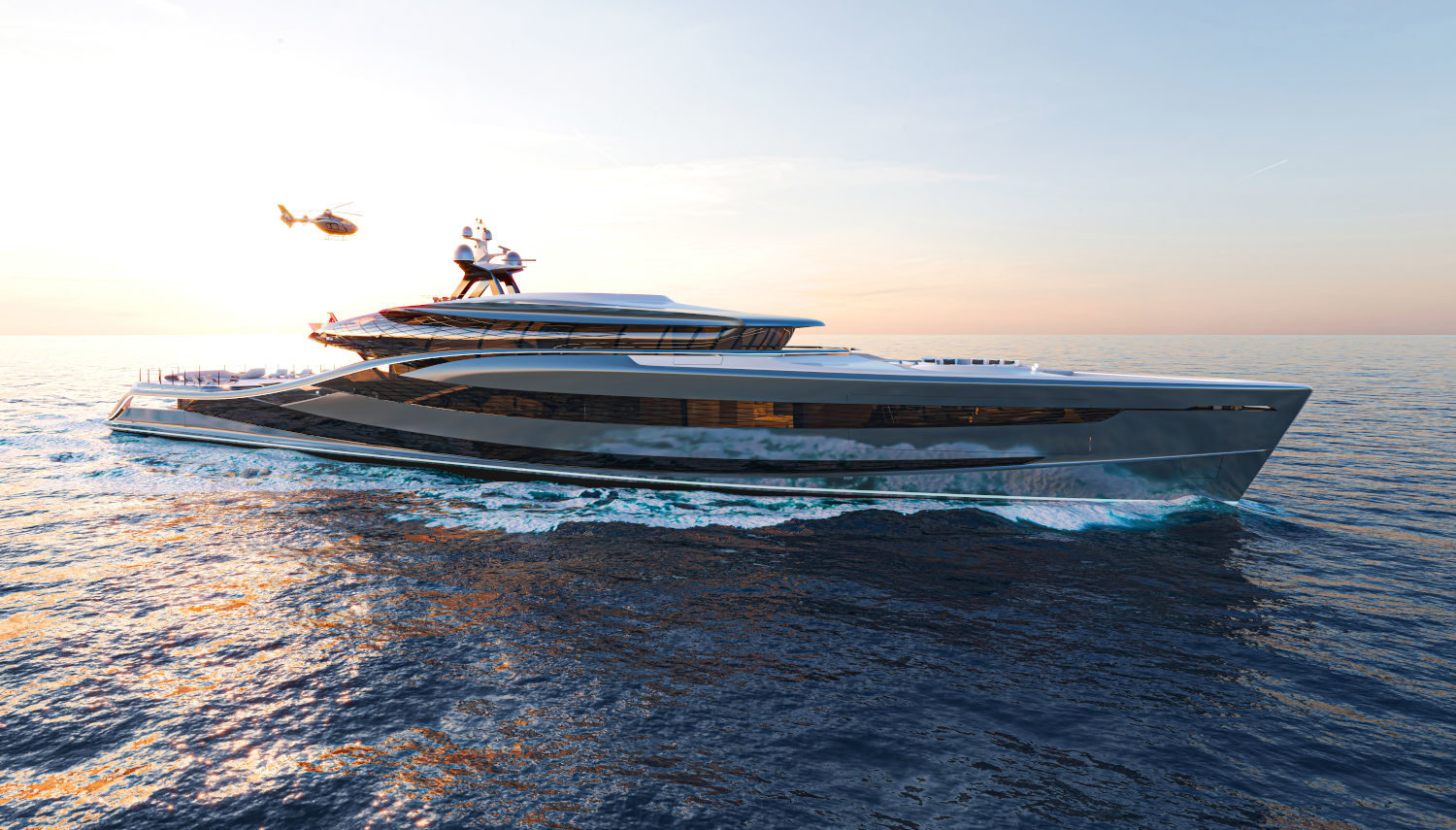 According to Co-creative director Bart Bouwhuis, "The statement piece is a big crystal palace of glass, which is set neatly on top of the hull so you can see everything on the boat. In practice, this means that everybody on Futura can be doing their own thing, but you've still got this consciousness of where your family and friends are."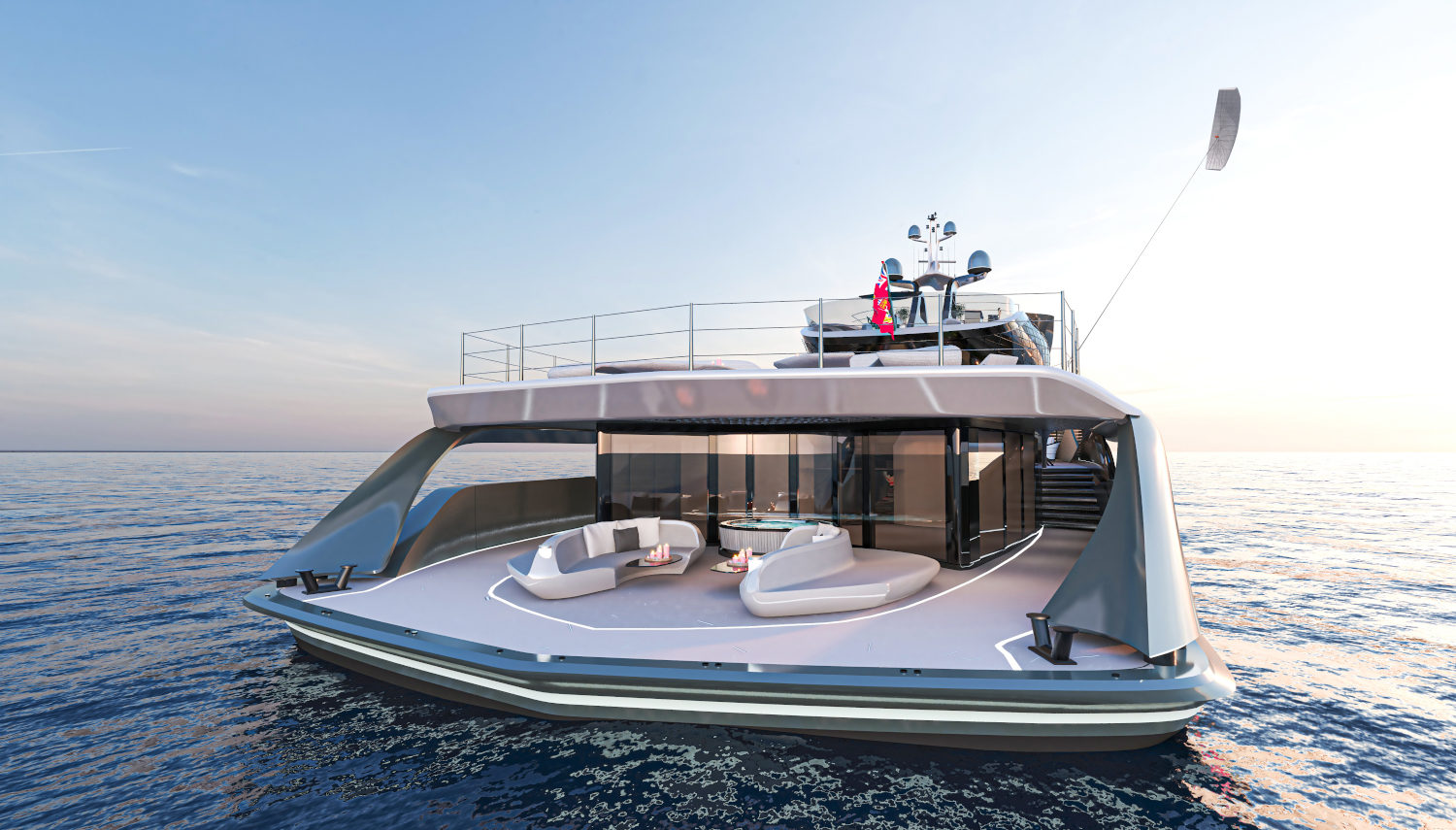 Futura has a loft-style, split mezzanine configuration that intertwines and interconnects – outside as well as in, upstairs as well as down, all through diagonal side-lines. Each space is versatile.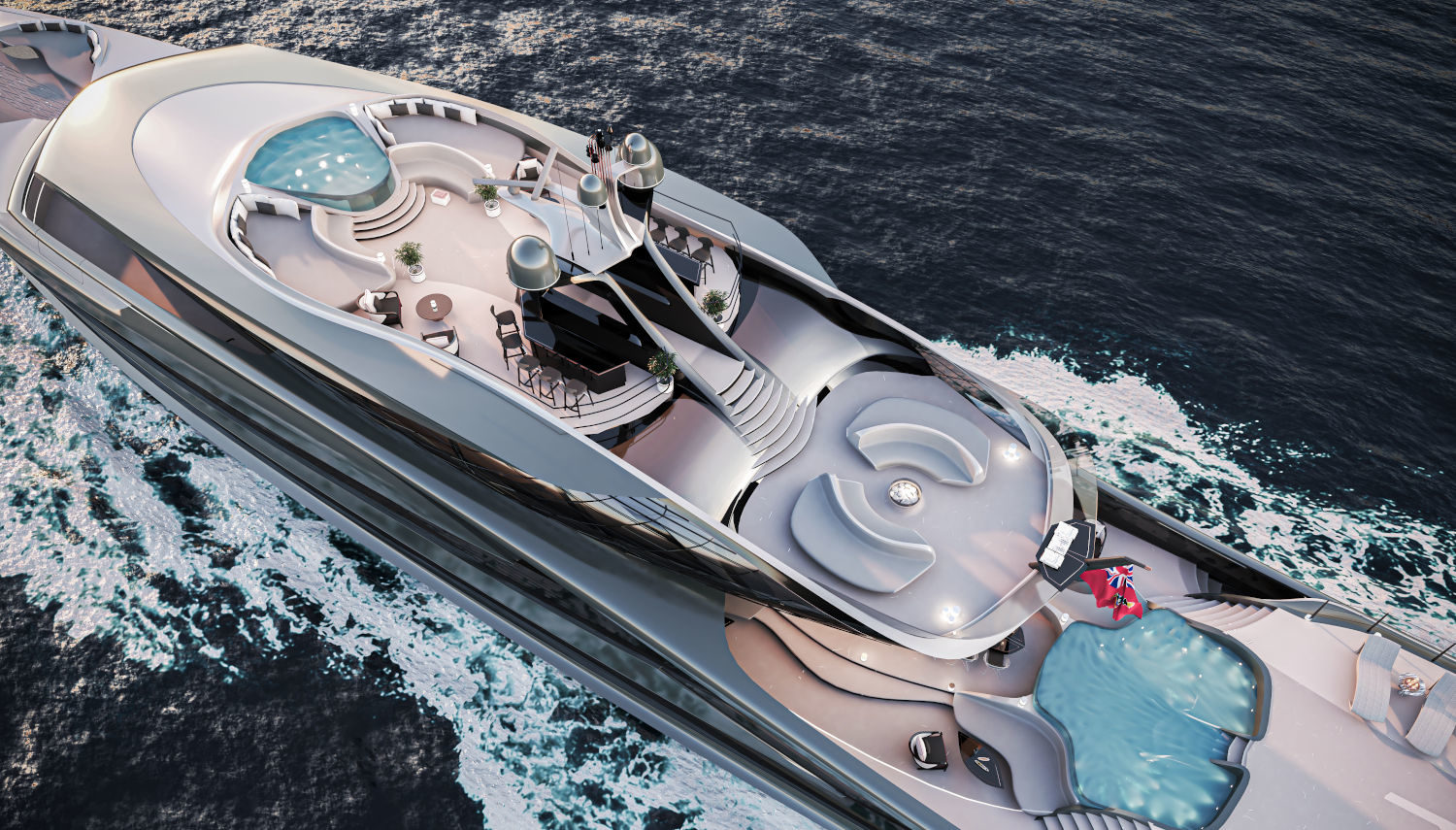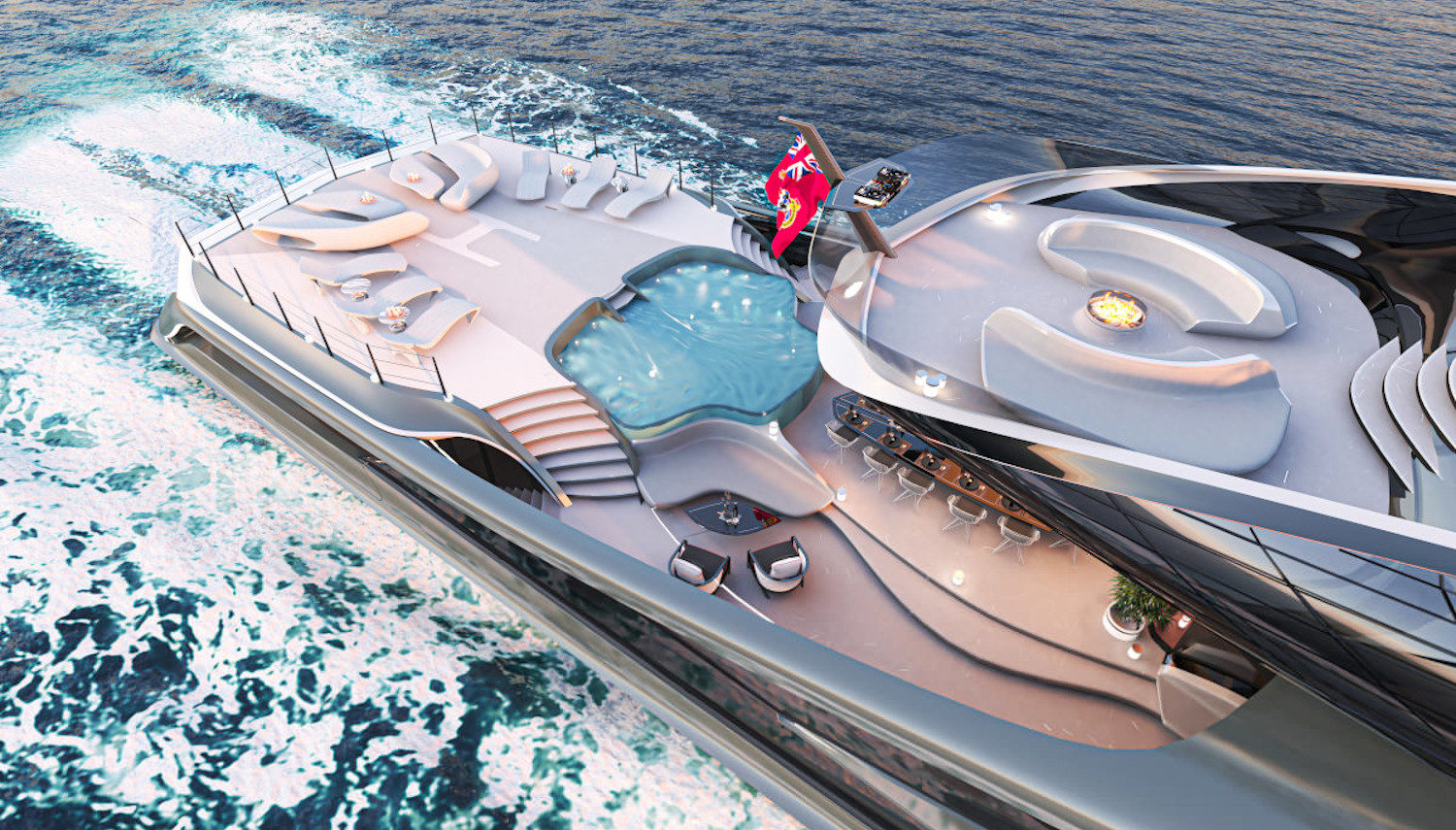 Futura is capable of holding 100,000 litres of fuel. It is designed to run on biofuel made from waste food and possesses revolutionary bio-based batteries made from salt, sand, water and plants. Also, the battery bank itself is 100% biodegradable.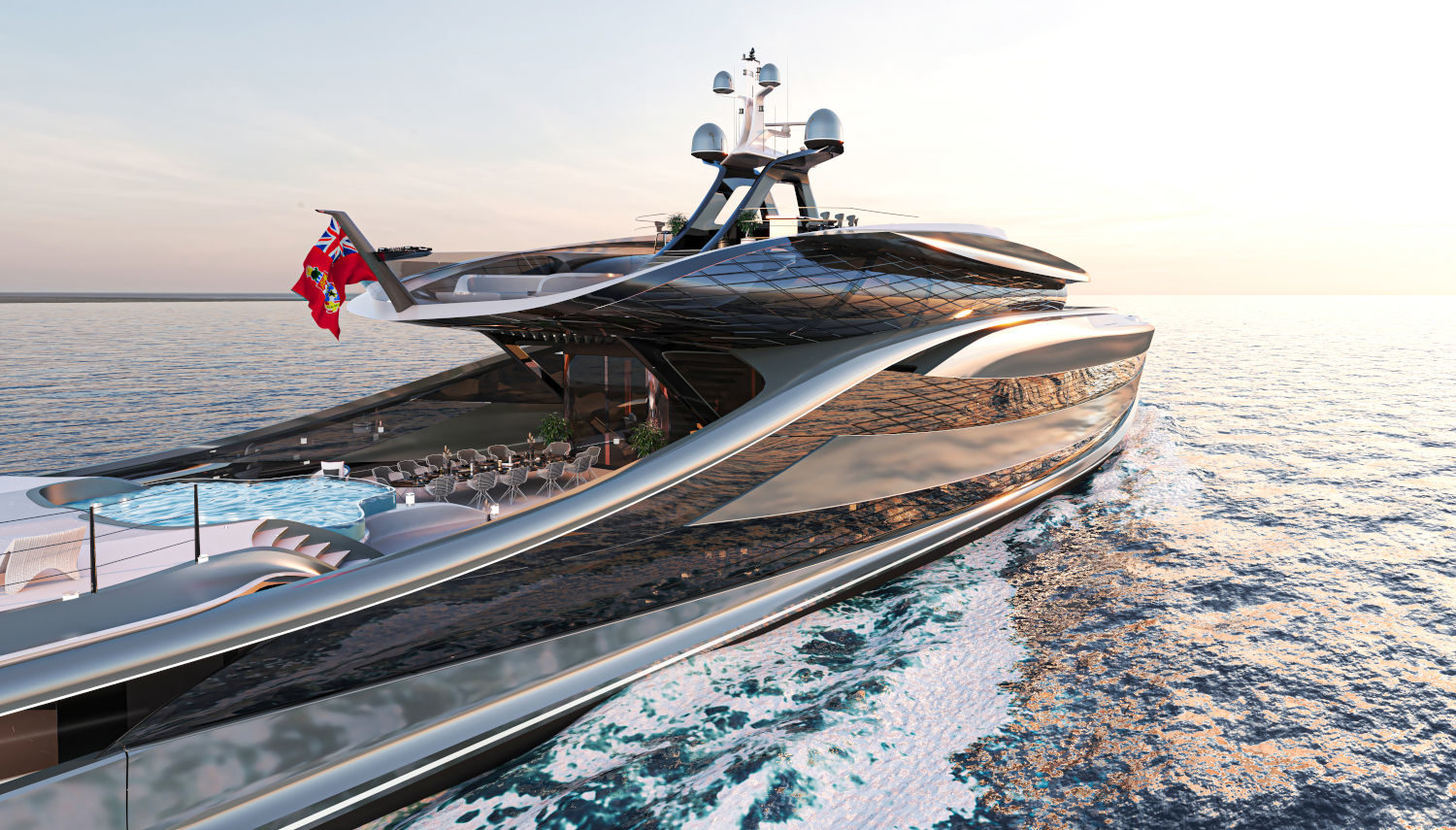 Co-creative director Marnix Hoekstra adds: "What Futura offers owners is choice. By approaching sustainability as a design challenge, we're not waiting for owners to request this technology, we're presenting them with a concept based on sustainable solutions that currently exist. The answers are out there, the supply is out there, owners just need to want it."