All yachts
About Icon Yachts

Harlingen, The Netherlands
info@iconyachts.eu
+31 (0)517 494 600
Founded in 2005 by Ton Van Dam and Alex Schnaider, former F1 team owner and real estate investor, Icon Yachts is located in Harlingen in the Netherlands. Current CEO, Jen Wartena joined the company later on to help strengthen its growth.
The company was created around the idea of having a pre-designed 62.5m platform that could be quickly customized and built for owners, aiming for delivery times under two years. M/Y Icon, Baton Rouge and Maidelle are examples of yachts delivered on this platform.
In 2014, Russian banker, Alexander Mazanov bought the shipyard out of bankrupcy along with its first-built yacht, Icon. The yacht was then extended by 5m up to 67.5m and put up for sale.
Icon Yachts is currently working on an 80m+ project that is scheduled for delivery in 2017.
Yachts for sale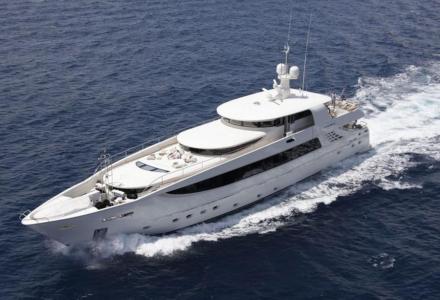 Motor yacht
Yachts for charter