Since its establishment nearly 35 years ago,
Horizon Yachts
has continuously invested in its facilities and equipment. The latest infrastructure investment comes in the form of a brand new 9,917sq. m production facility constructed on the Horizon grounds in a space formerly used for mold storage. This new space can now accommodate seven yachts up to 36m in length and improves production capacity significantly, allowing the group to deliver 20 to 25 new builds per year.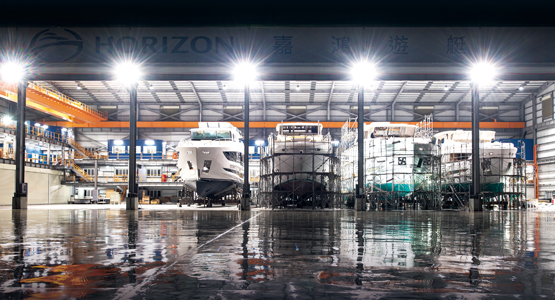 The expansion is the result of a two-year planning process with an overall focus on production efficiency. The hull production division has been relocated to the main yard to streamline the manufacturing process of each hull. Now, each critical stage of construction, from hull production to boat assembly and the final testing will be carried out in the same vicinity.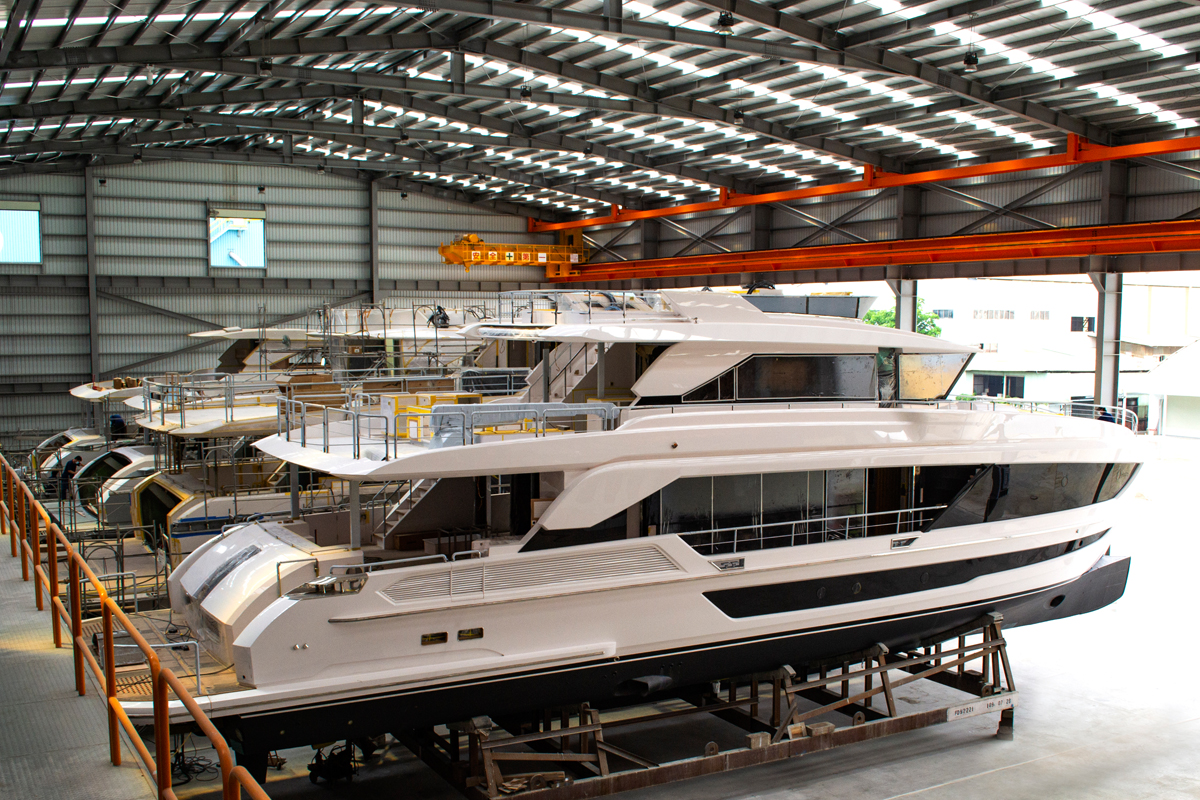 Also a materials warehouse and a brand-new office building designed to house the factory management department will be completed in early 2022.
Horizon Yacht
, the subsidiary company of Horizon Group, was co-founded in 1987 in Kaohsiung, Taiwan. Since then, Horizon has become the leading Asian yacht brand in the luxury yacht market.
Credits: Horizon Yacht