Boutique boat builder Soyaslan has just launched what is believed to be the world's longest cold-molded catamaran. The 19.37m was designed and built by the specialist Turkish builder, with styling from Tumer Design Studio.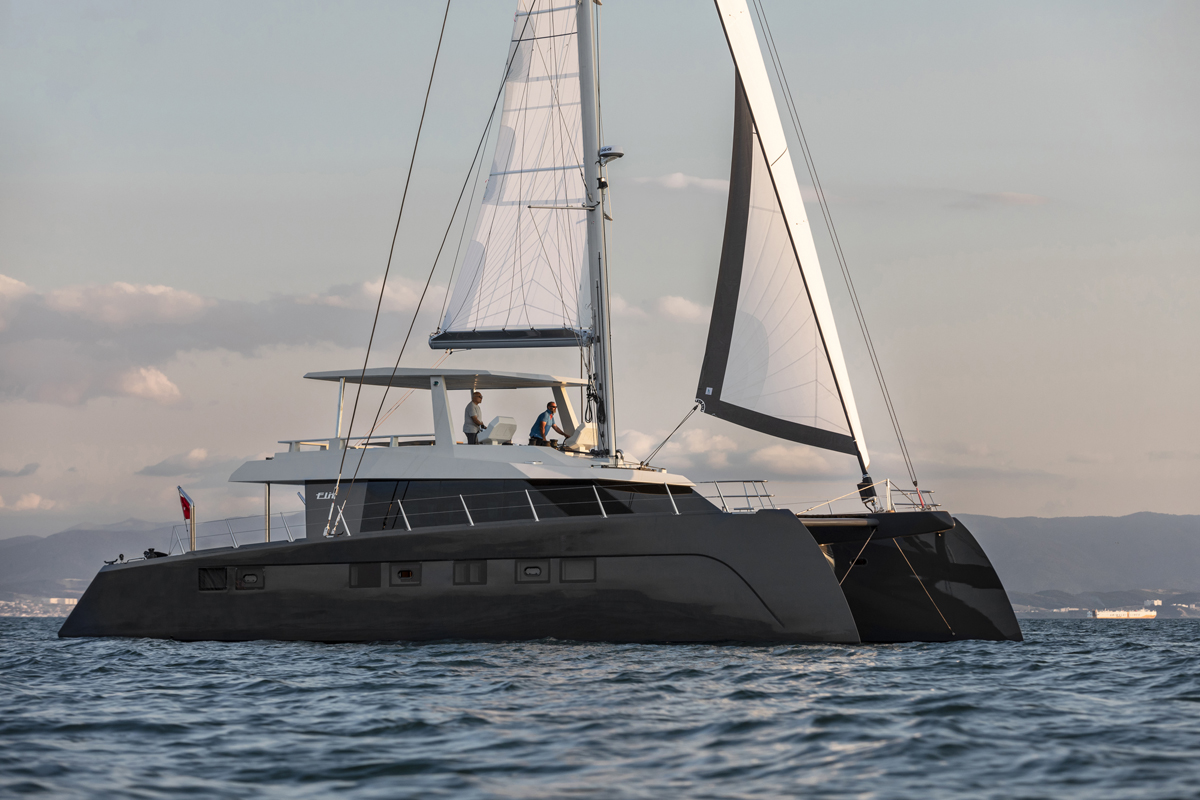 Regardless of the material, the catamaran has ultra-modern lines. The shearline swoops from low stern up towards the heavily flared bows of the boat, which are themselves raked aft. The white coachroof seems to hover above a pool of black glazing, with a streamlined hard-top shading the flybridge.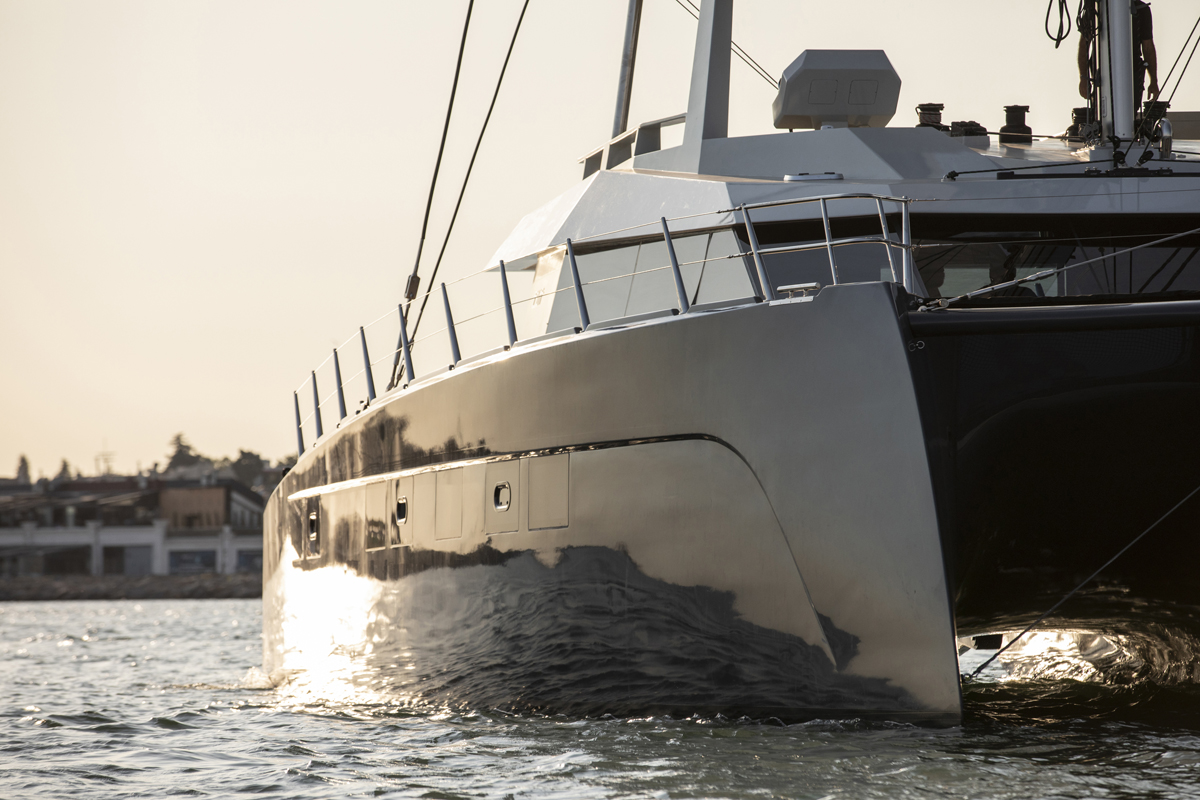 That such a complex design should have been built using the cold molding construction process. Cold molding is the method of building up a shape by forming sheets or planks of wood over a plug or frame. The individual wooden elements are glued together with high-performance epoxy and later sheathed in epoxy for protection and longevity.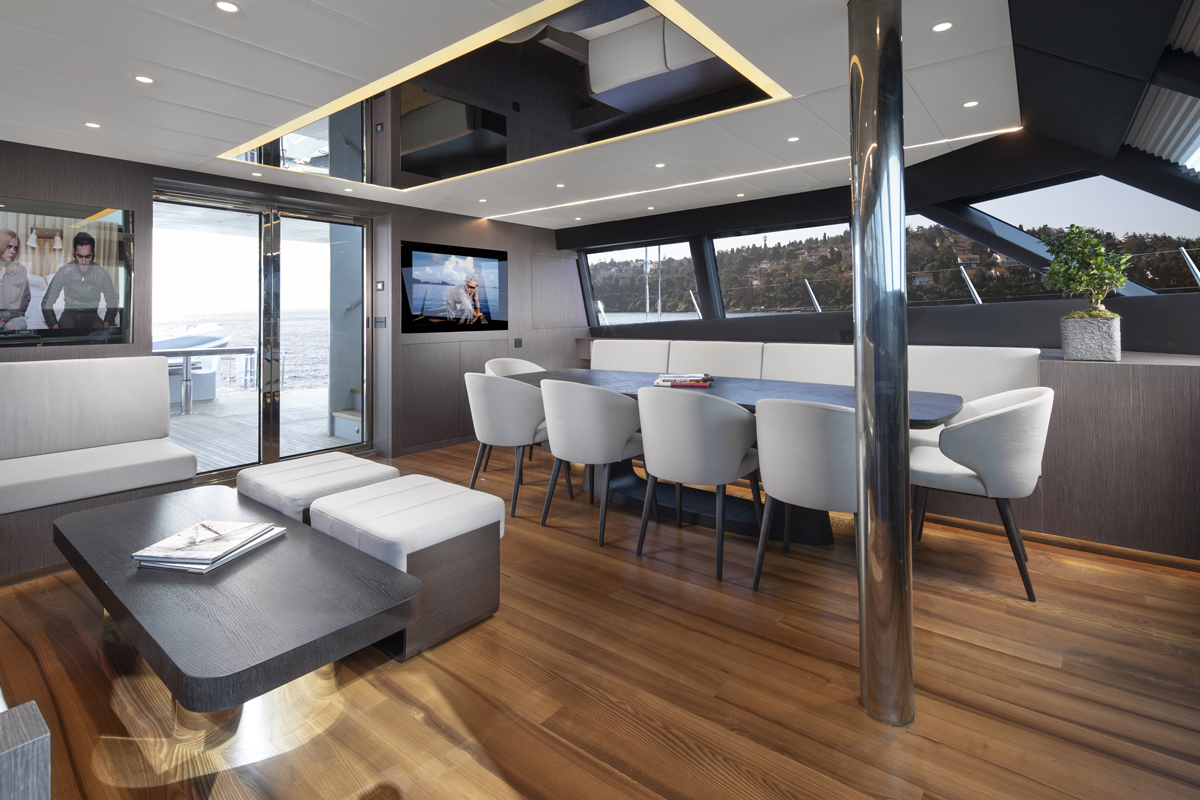 "In the final look, users cannot tell the difference between a cold-molded yacht and a GRP or metal one," says Can Soyaslan, the founder. "In practice, the durability and longevity of the hull is without comparison. Wooden yachts can last well over a hundred years, while the vibration, sound and heat insulation are much better."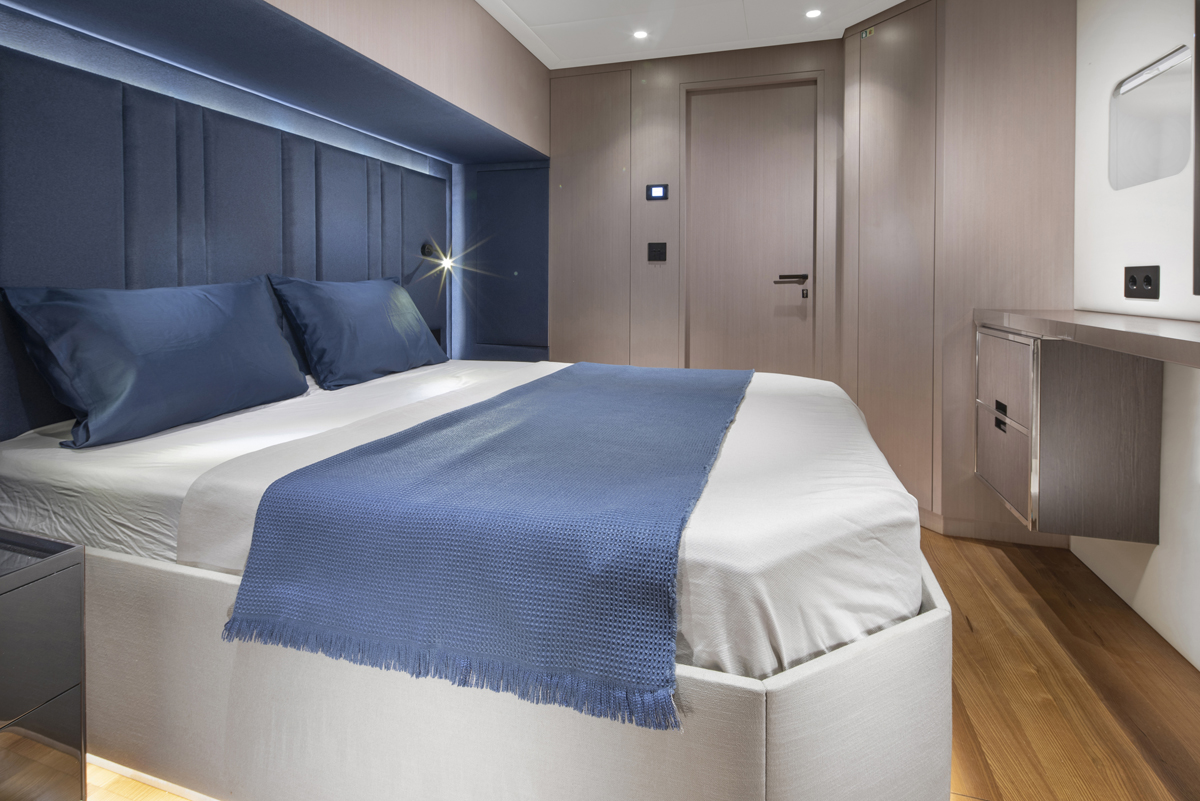 Weight for weight, there is little difference between cold-molding and GRP. But of course, wood is a sustainable material and there is also the sense of true craftsmanship that only comes from using wood. "It is not easy to explain, but you can notice/feel the difference of a wooden hull when you get onboard. It feels warmer and more honest," says Soyaslan.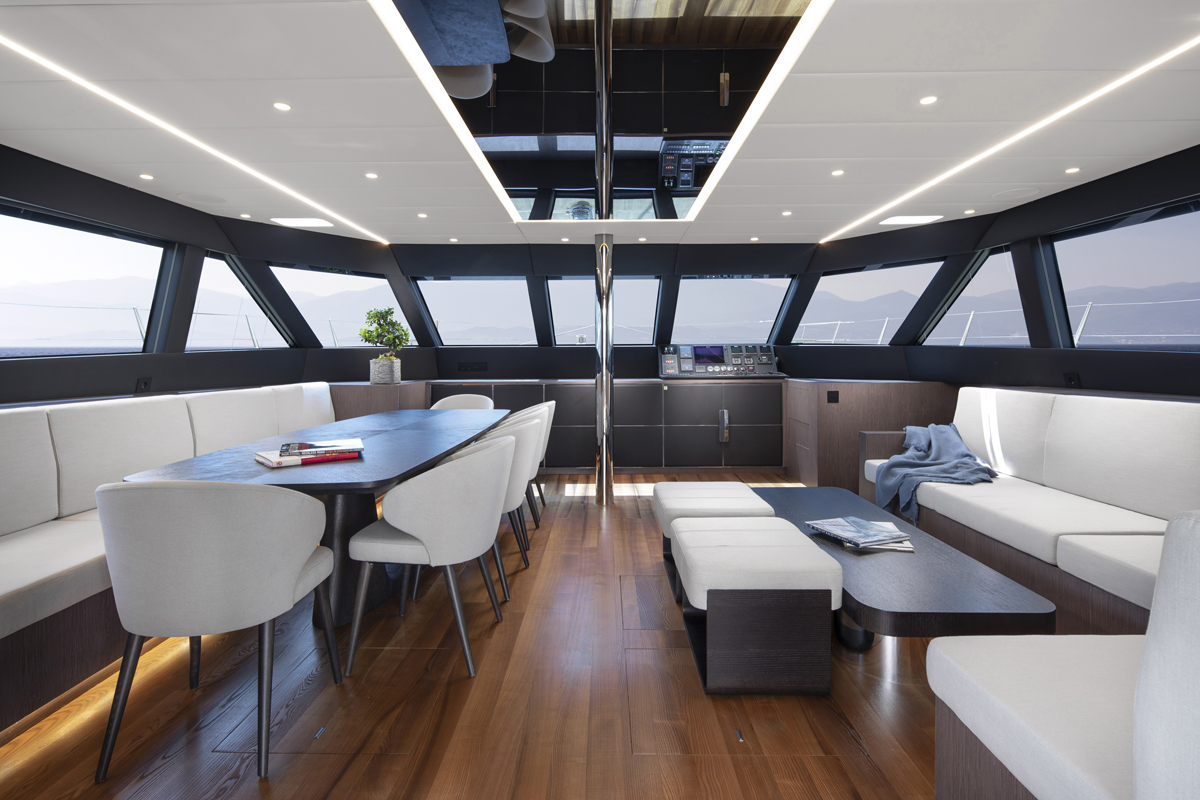 She can accommodate eight guests across two large double cabins and two twins, and a further three berths for crew. Tumer Design has created an interior that feels modern and minimal, with a neutral palette of darker colors blended with colorful blue and orange patterned fabrics. The large electrically-controlled bathing platform aft carries the 3.5m tender.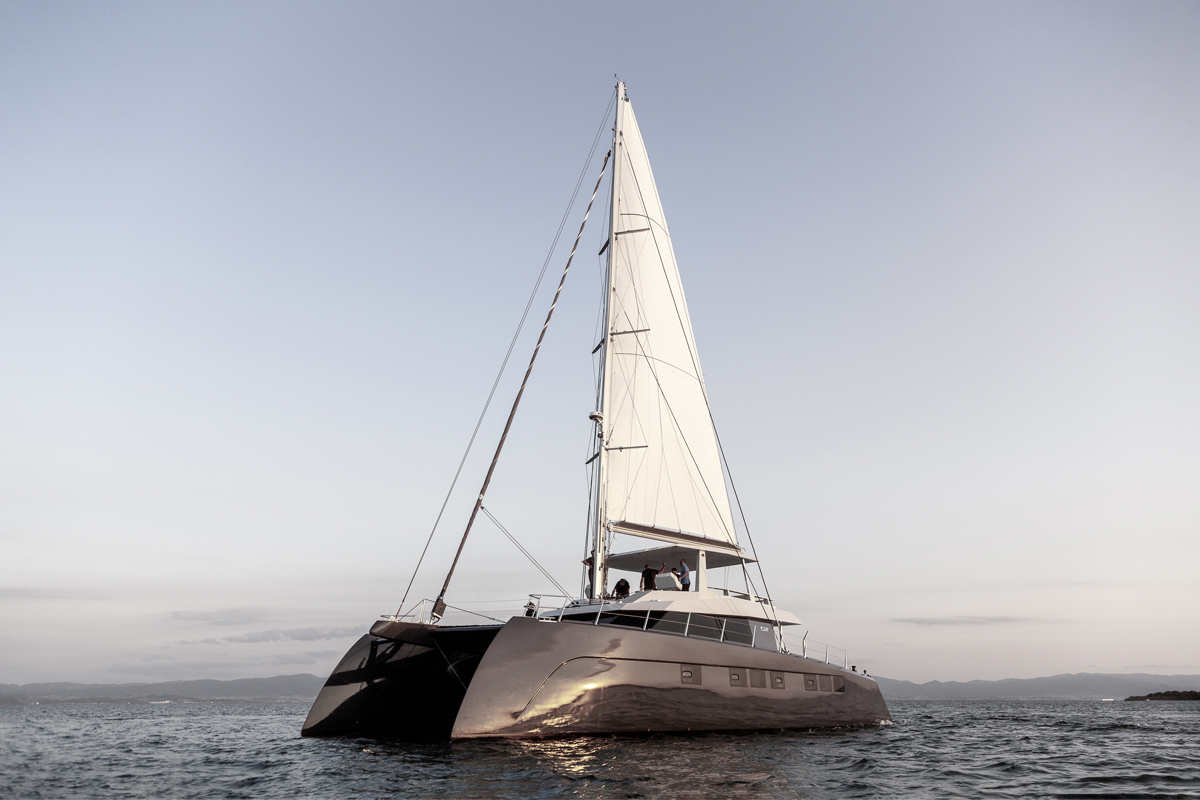 The CAT63 is powered by twin Yanmar 110hp engines, hooked up to big ZF saildrives, for an 8.5-knot cruising speed and over 10 knots full throttle. There are a huge 60kWh of lithium batteries aboard and no fewer than eight 430W solar panels.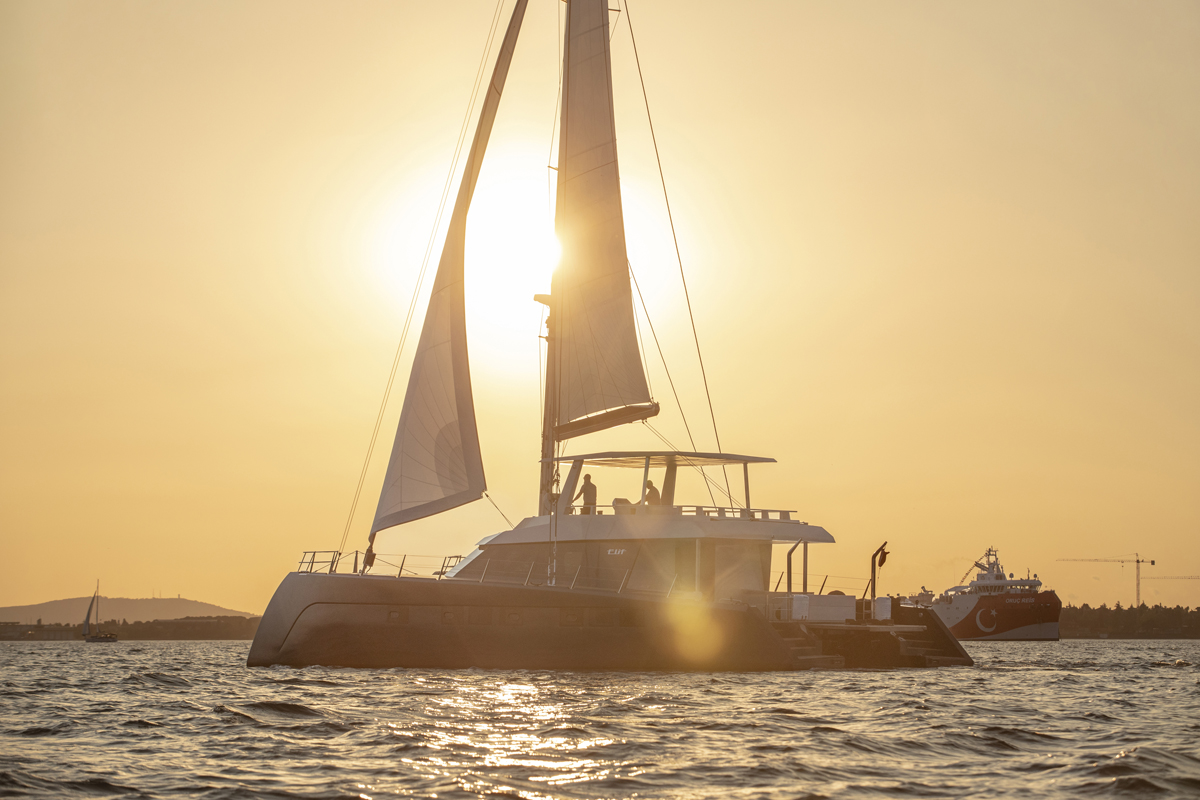 "Our whole team is very proud of this sleek, powerful catamaran," says Soyaslan. "The yacht will bring her owner safely and comfortably across oceans and provide an excellent cruising platform."
Soyaslan was founded in 1992 by Turhan Soyaslan. The yacht builder has completed over 100 successful projects. Soyaslan's shipyard in Tuzla, Turkey has the capacity to build three vessels at the same time, each with a length up to 40m. The yard covers 1,400 sq. m, including 650sqm of covered build space. Soyaslan possesses the skills to build in wood, steel, aluminum and GRP.
Credits: Soyaslan