Denison has announced its partnership with German shipyard Nobiskrug as dealer for Project
Lycka
, a 77-meter yacht concept in collaboration with Tillberg Design of Sweden. Lycka has elegant and sleek lines representing classic Scandinavian design. The interior is made in Scandi chic and features simple furnishings, and a monochromatic palette.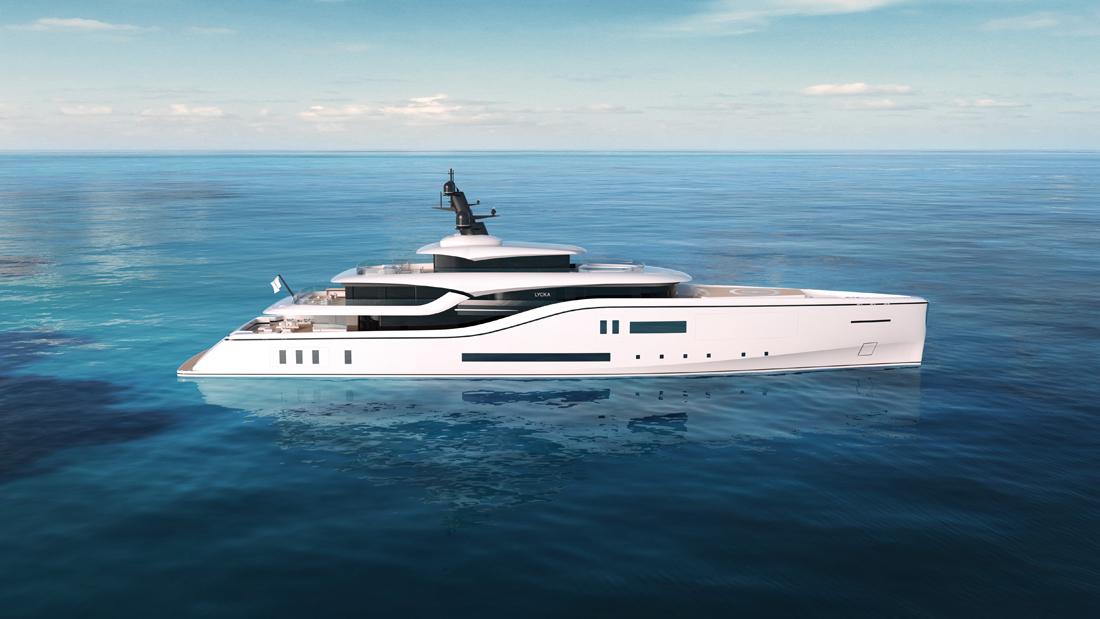 "Denison Yachting is thrilled to be the dealer for Nobiskrug & Tillberg Design of Sweden's Project Lycka," remarked Denison yacht broker Tony Smith, who is responsible for promoting all sales and marketing for Project Lycka. "Nobiskrug shipyard is a proven specialist in forward-thinking design and technology. Denison Yachting has a very close relationship with Tillberg Design of Sweden and is impressed by the Nobiskrug collaboration."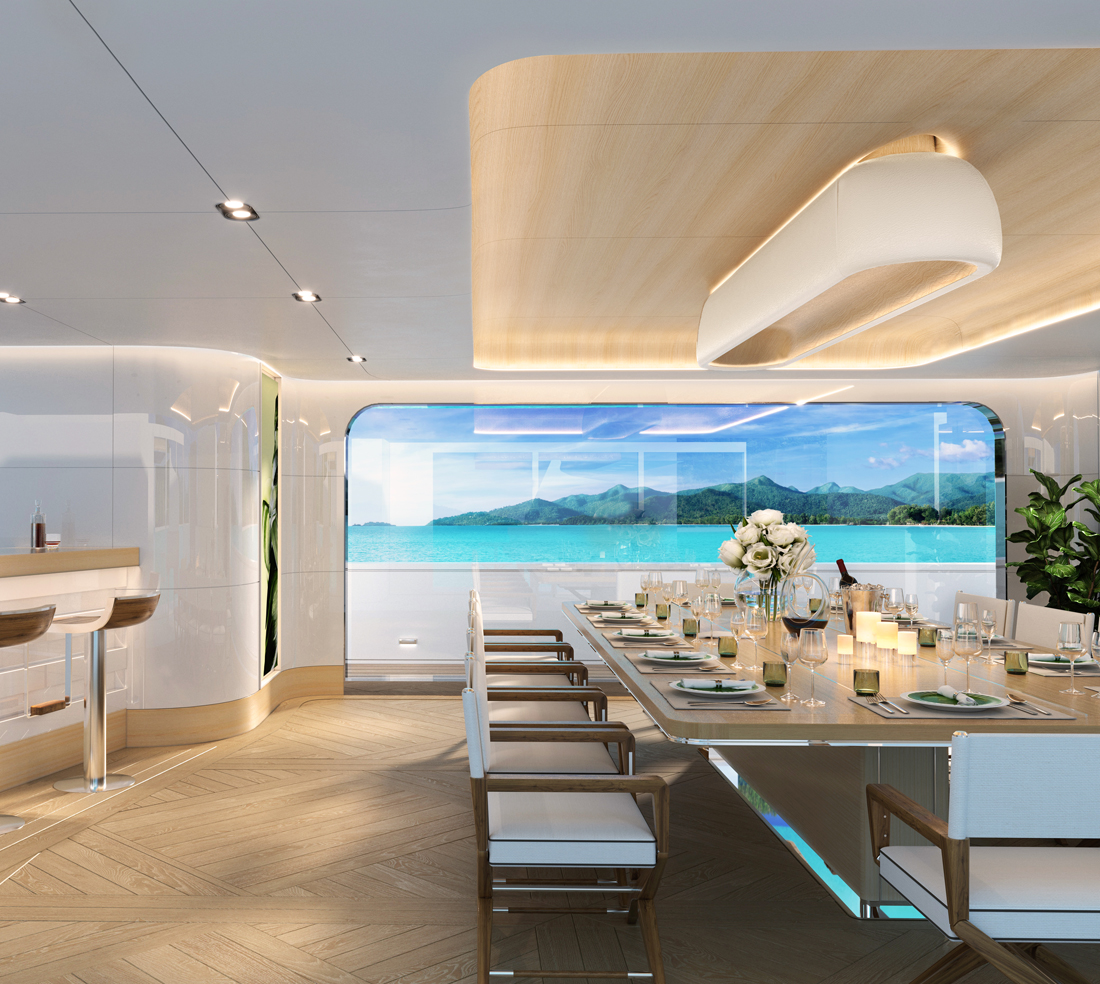 Dinning area
Nobiskrug is known for building "German superyachts for the 22nd century," the best example of this is the shipyard's 80-meter superyacht
Artefact
, built in 2020. A pioneer in her class, she is one of the first to be built under IMO Tier III emissions regulations, with a hybrid electric propulsion system.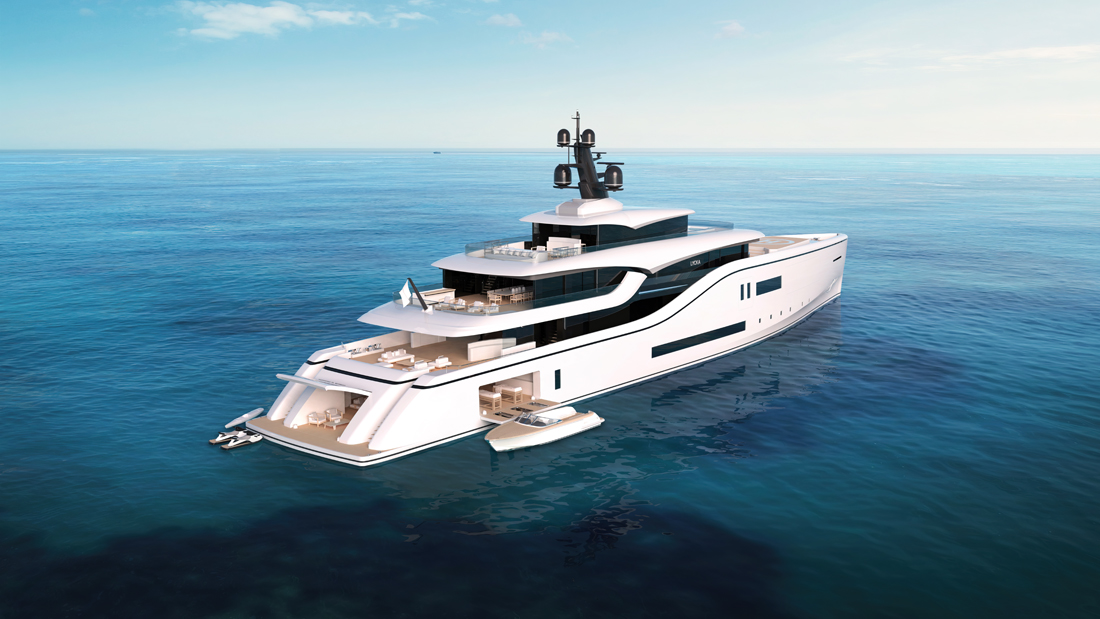 Tillberg Design of Sweden is a design firm specializing in cruise ships and yachts, founded by Robert Tillberg in 1964, at the conception of ocean liner Kungsholm. The company is recognized for its "purposeful Scandinavian design that is firmly grounded in history, and with a future-proof timelessness." Earlier this year, Tillberg Design of Sweden established Viken Group to offer a more focused expertise in building and design in the yachting industry. Viken Group has just acquired HotLab, an Italian yacht design and architecture firm, which places Tillberg Design of Sweden in an even more strategic and beneficial standing in terms of Project Lycka.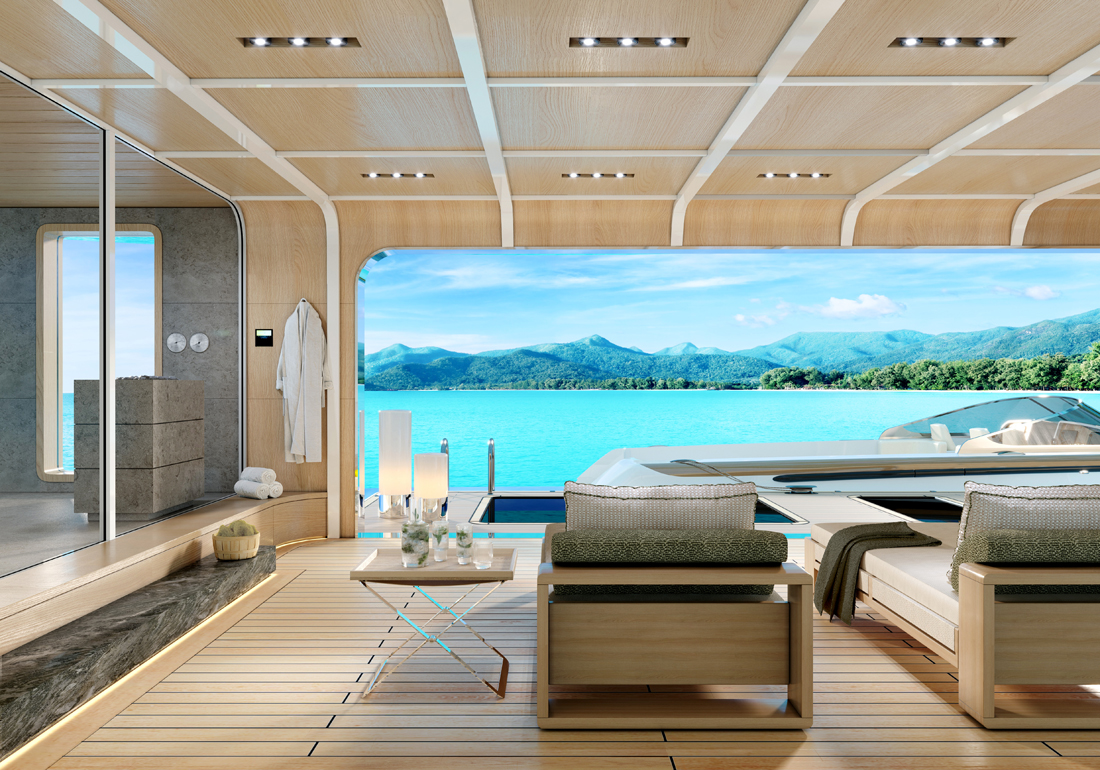 Spa area
German shipyard
Nobiskrug
was founded in 1905. Recognised today as one of the world's foremost builders of spectacular fully custom superyachts, the shipyard is famous for the 92m
Tatoosh
, the award-winning 68m
Sycara V
, the 74m
Mogambo
, the 143m industry-changing Sailing
Yacht A
, and the environmentally innovative 80m
Artefact
.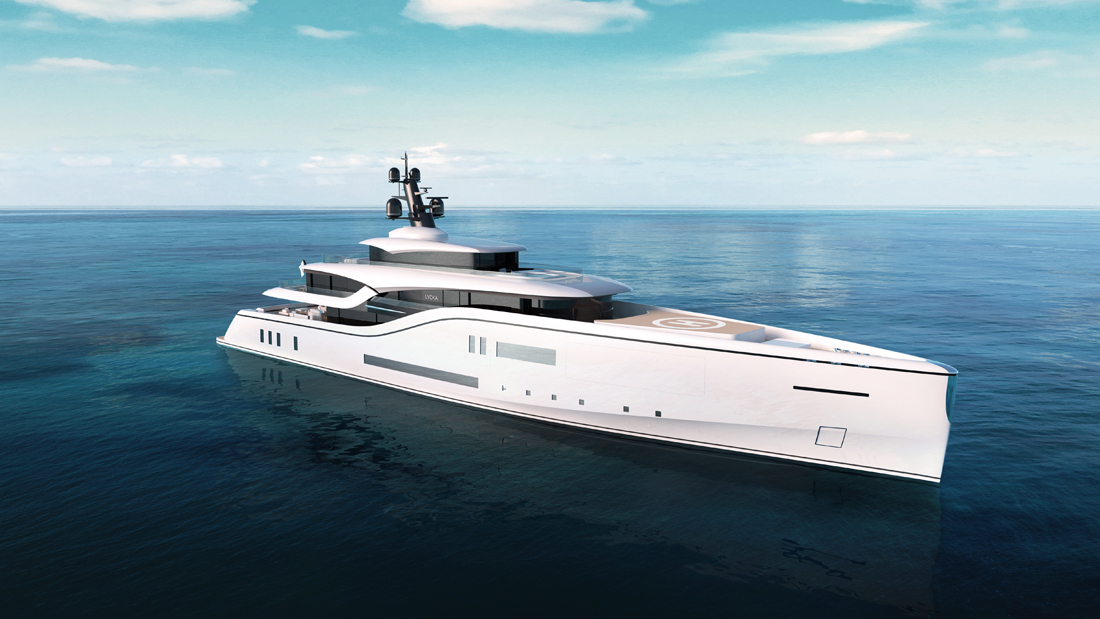 Denison
has long been a leader in the yachting industry with a rich family history dating back to 1948, and the start of Broward Marine in Fort Lauderdale. Today, the company provides complete yachting services worldwide, including superyacht sales, yacht charter, crew placement, and new construction. Denison operates out of 21 waterfront offices in the United States, and one location in Monaco with a team of 100+ licensed and bonded yacht brokers.
Credits: Denison Yachting