Ocean Eco 90 Explorer
is solar-assisted electric
long-range cruiser
with the added feature of extra space on the upper deck. At 27.5m, this yacht has an impressive 14m beam; the lower deck houses four cabins for guests and three for the crew.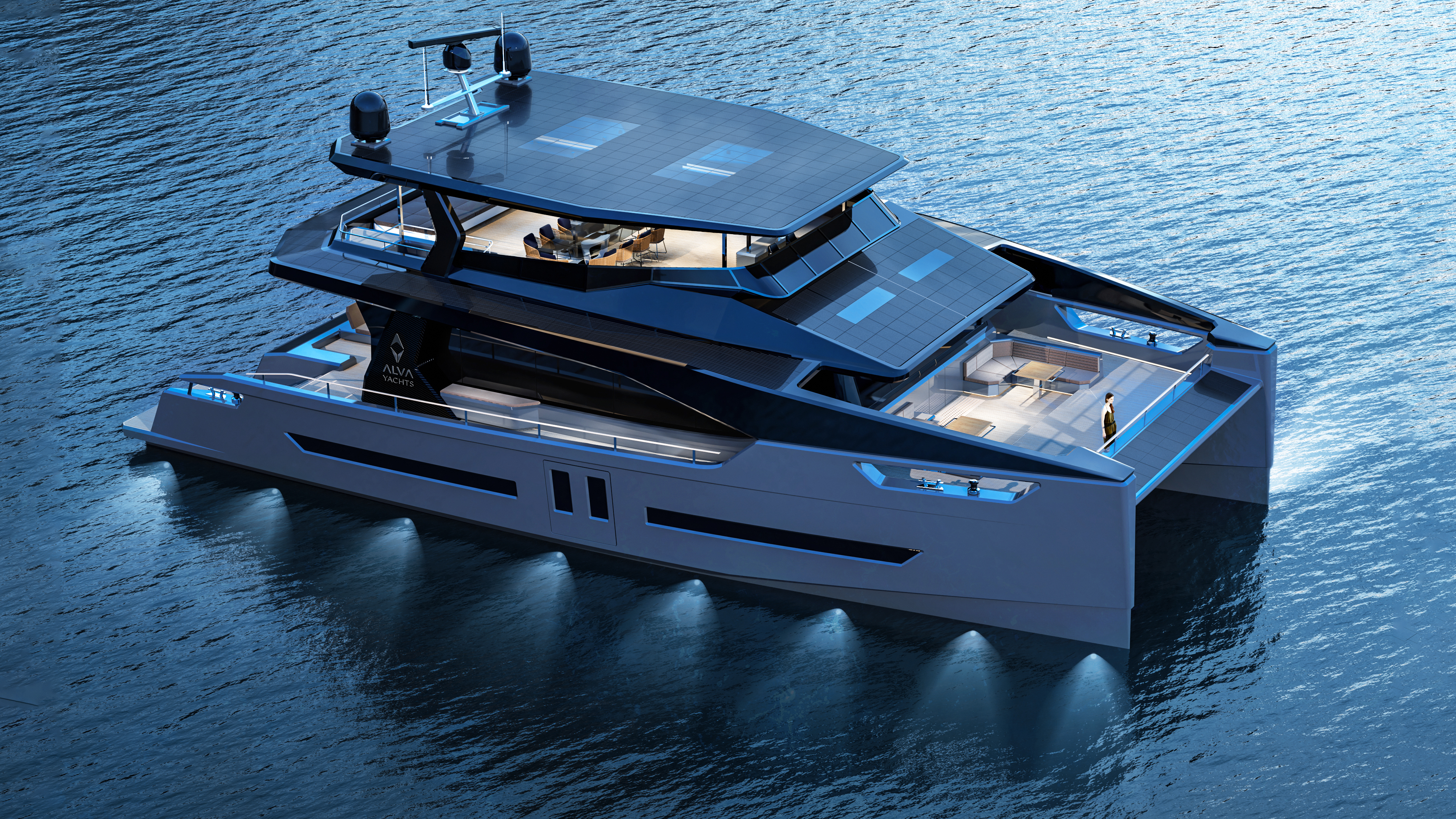 Her estimated cruising speed is 8–10 knots and top speed is 16–18 knots.
See new images of the interior below.
OE 90 main saloon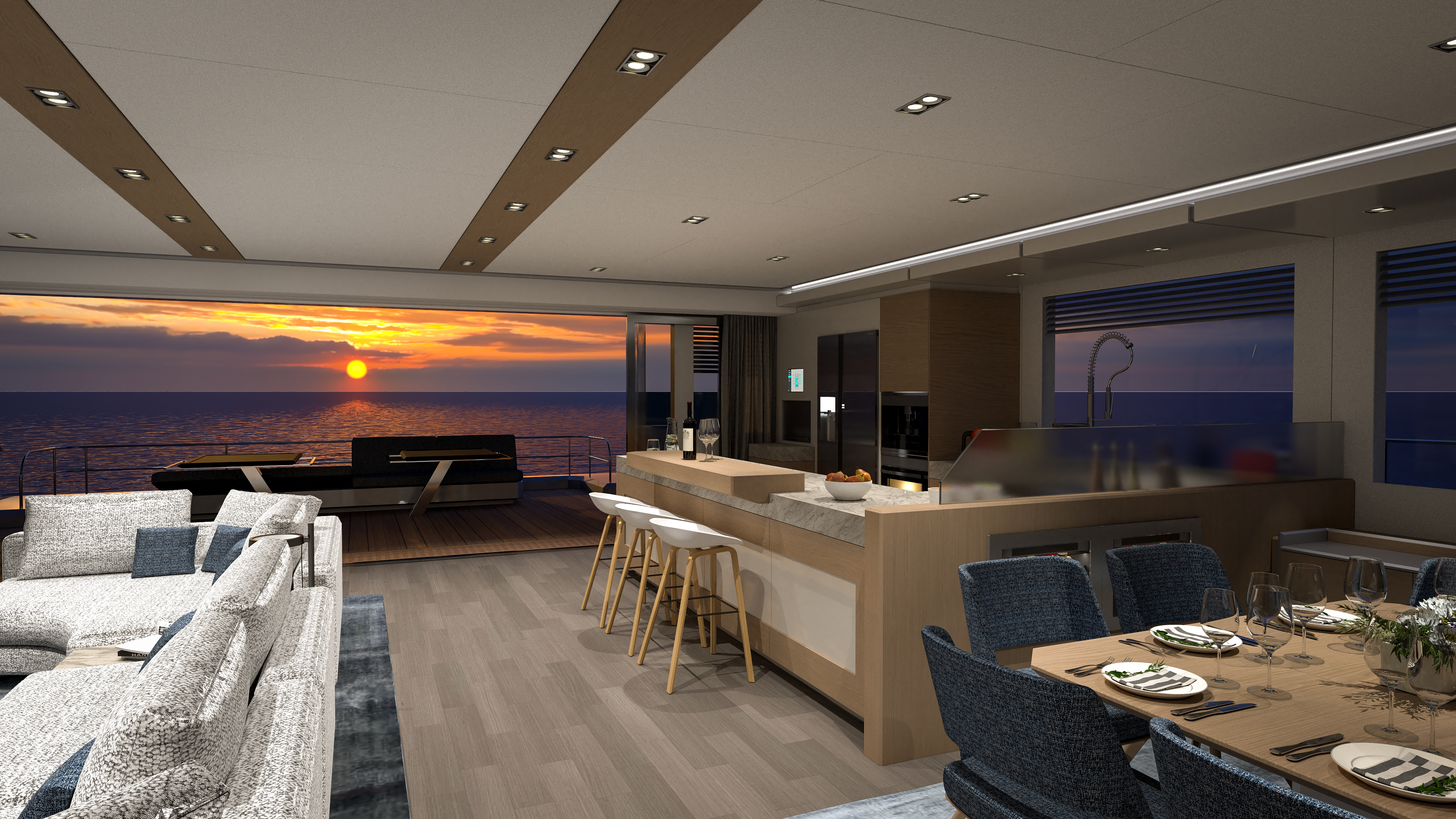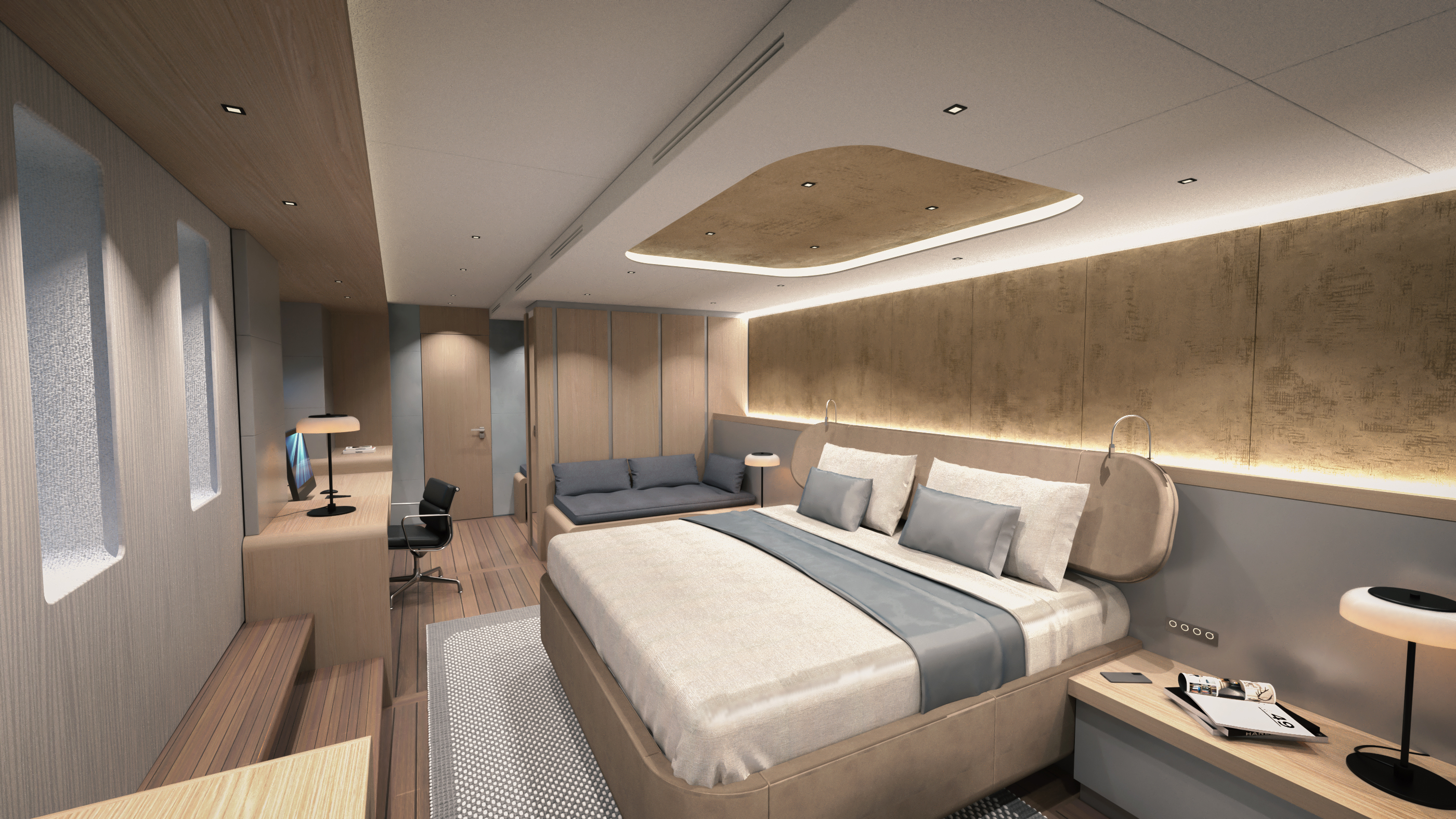 OE 90 master cabin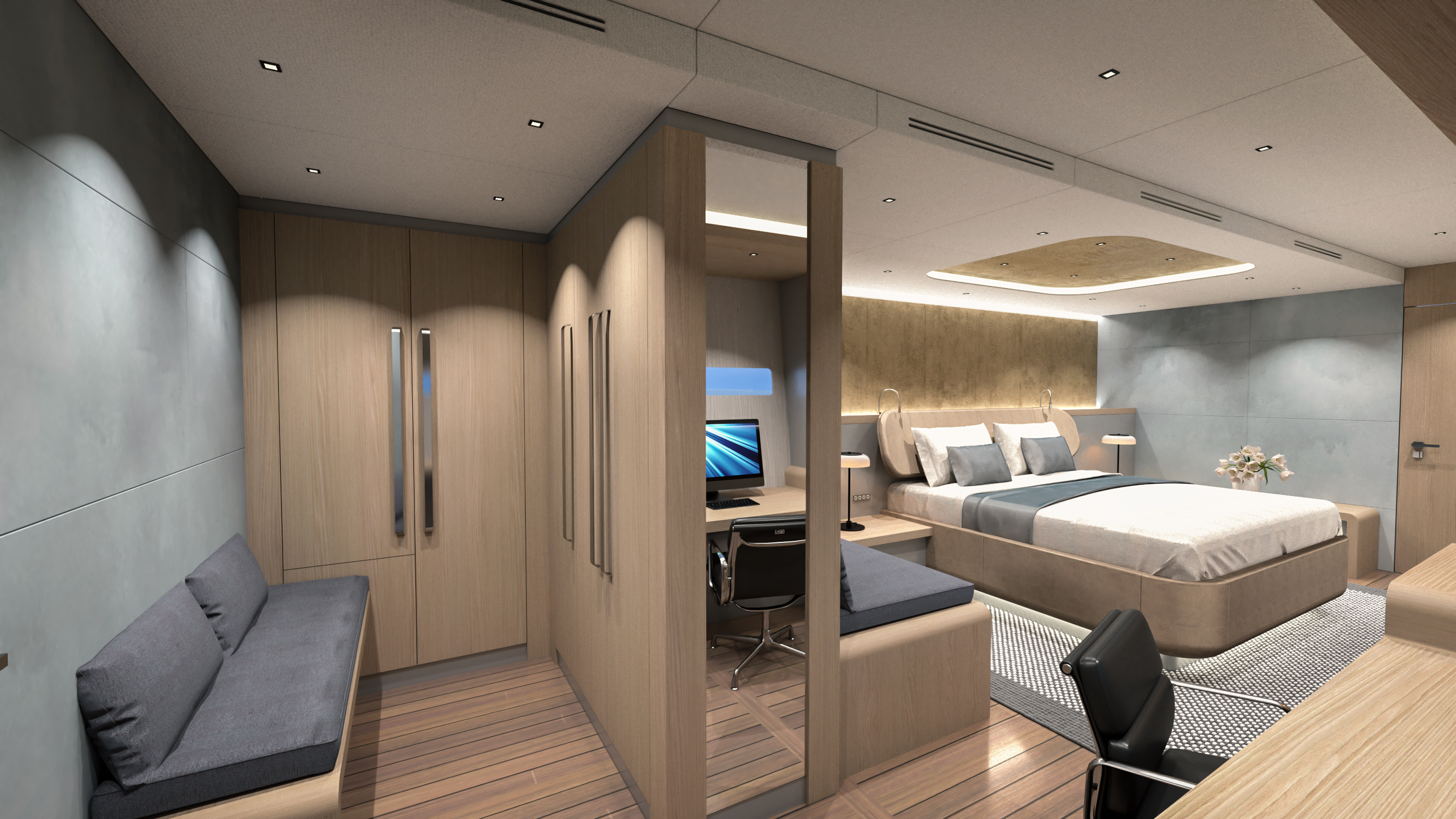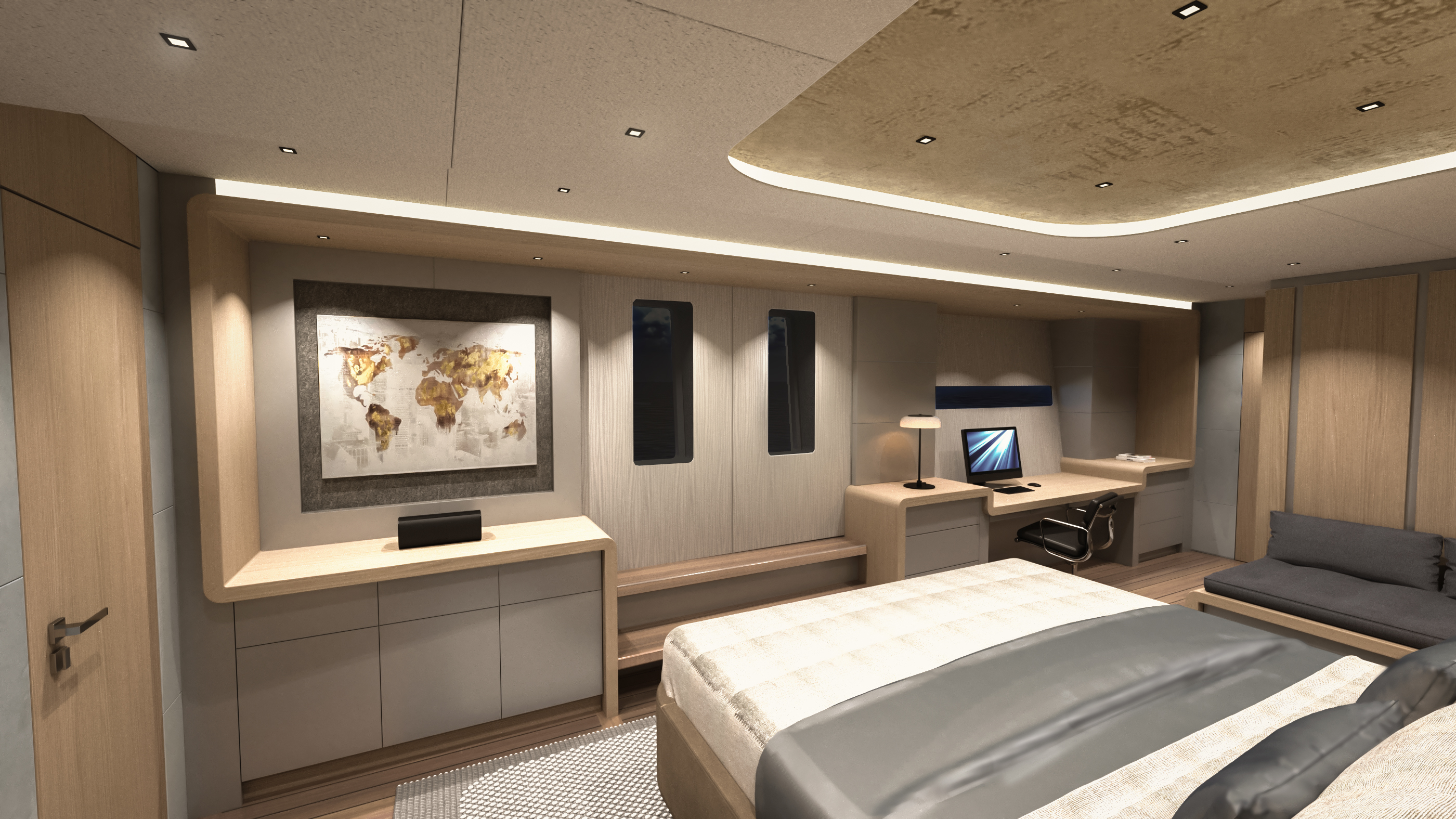 OE 90 master cabin at night
Alva Yachts
was founded in Germany in early 2020 by Mathias May and Holger Henn. It was built on the former PICA yachts, which has launched more than 40 boats.
Credits: Alva Yachts