Amadea
has a surprisingly detailed finish, built to the standards of a yacht of this size. Since the first cutting of steel, delivery took only 31 months.
Made of Lürssen steel and aluminum, Amadea was delivered in 2017.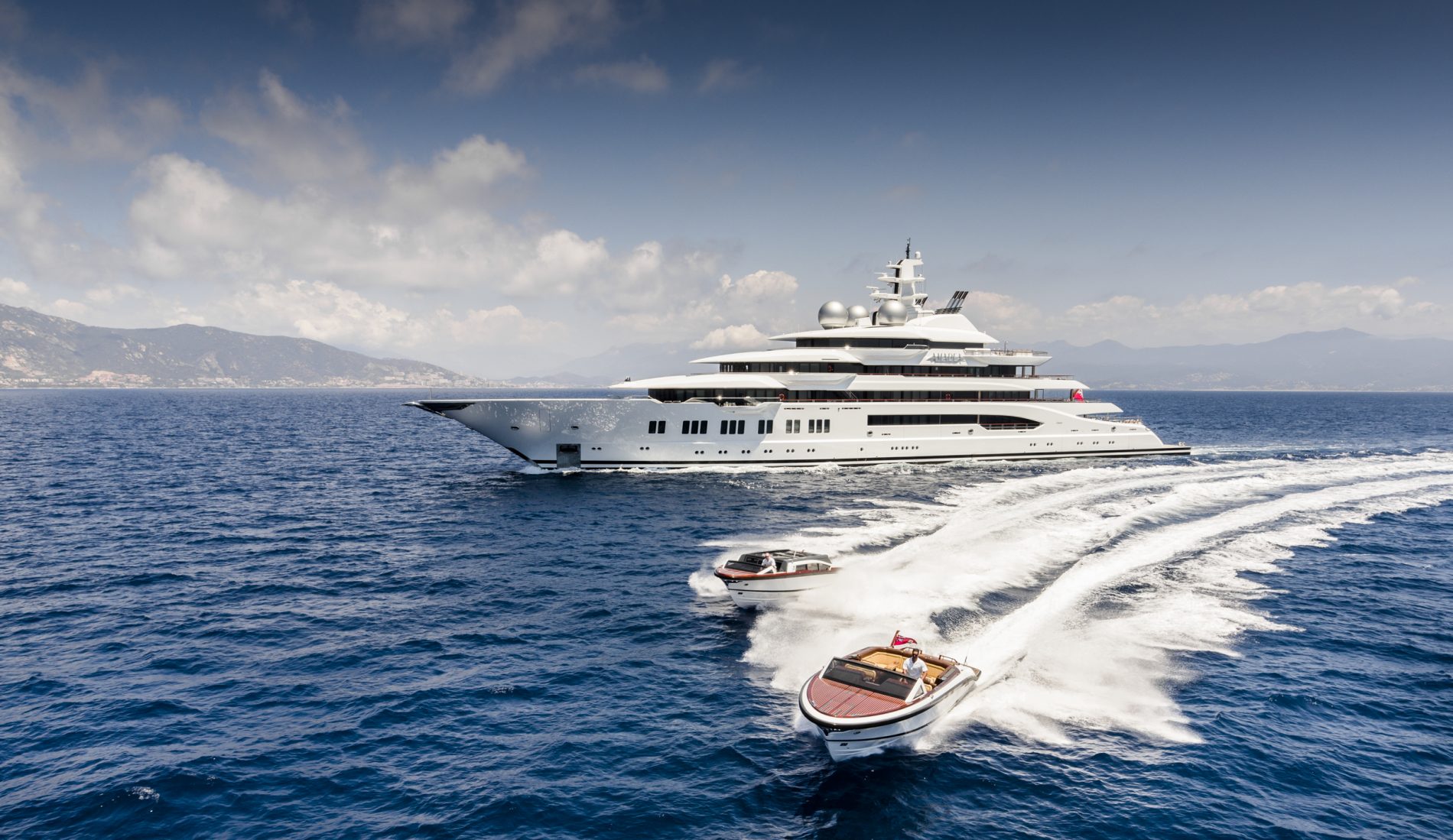 The technical capabilities of the yacht were based on an existing project - Quantum Blue, launched in 2014.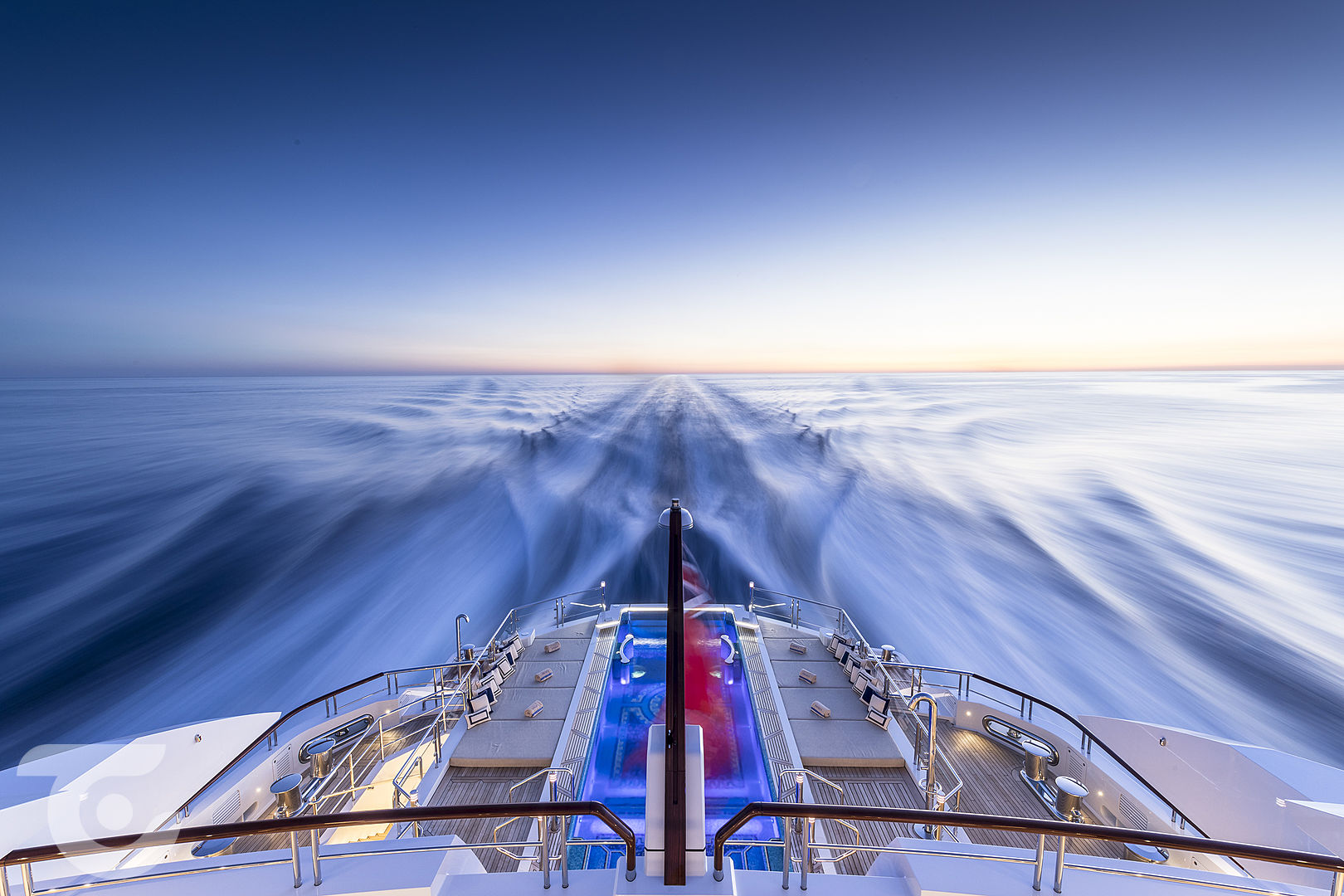 Interior designer François Zuretti combines grandeur with the intimate: hand-painted Michelangelo's clouds on the ceiling above the dining table; or dozens of warm organic tones delivered through whiskey with highlight, brandy and rum in clear bottles.
Art deco interiors were created together with the Dutch artist Willem Lenssinck.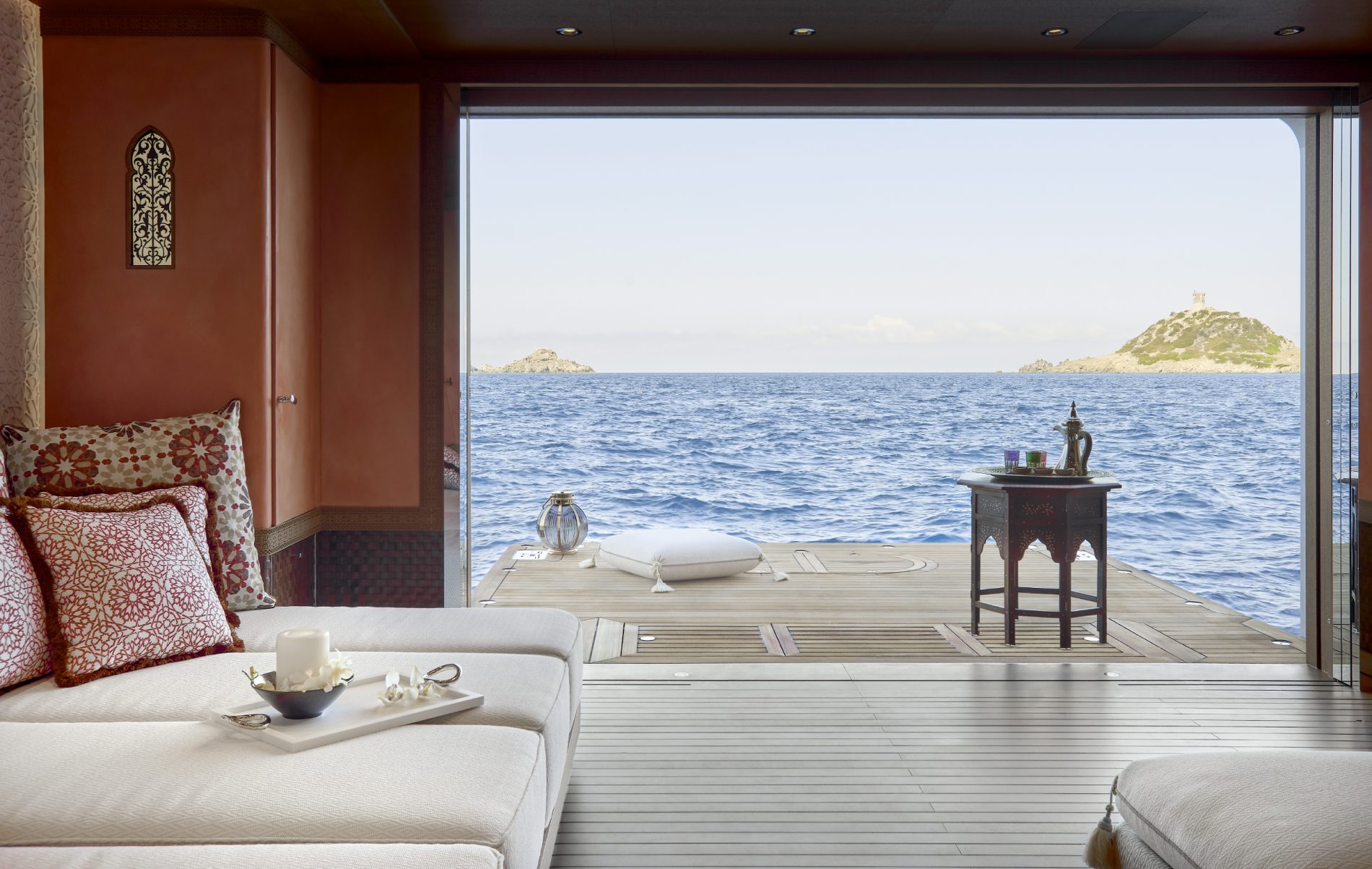 According to François Zuretti, the Owner requested an authentic classic presentation with the integration of 18th century classic furniture.
The interior of the main deck contains a hand-painted Pleyel grand piano, leather-wrapped walls and a dining table.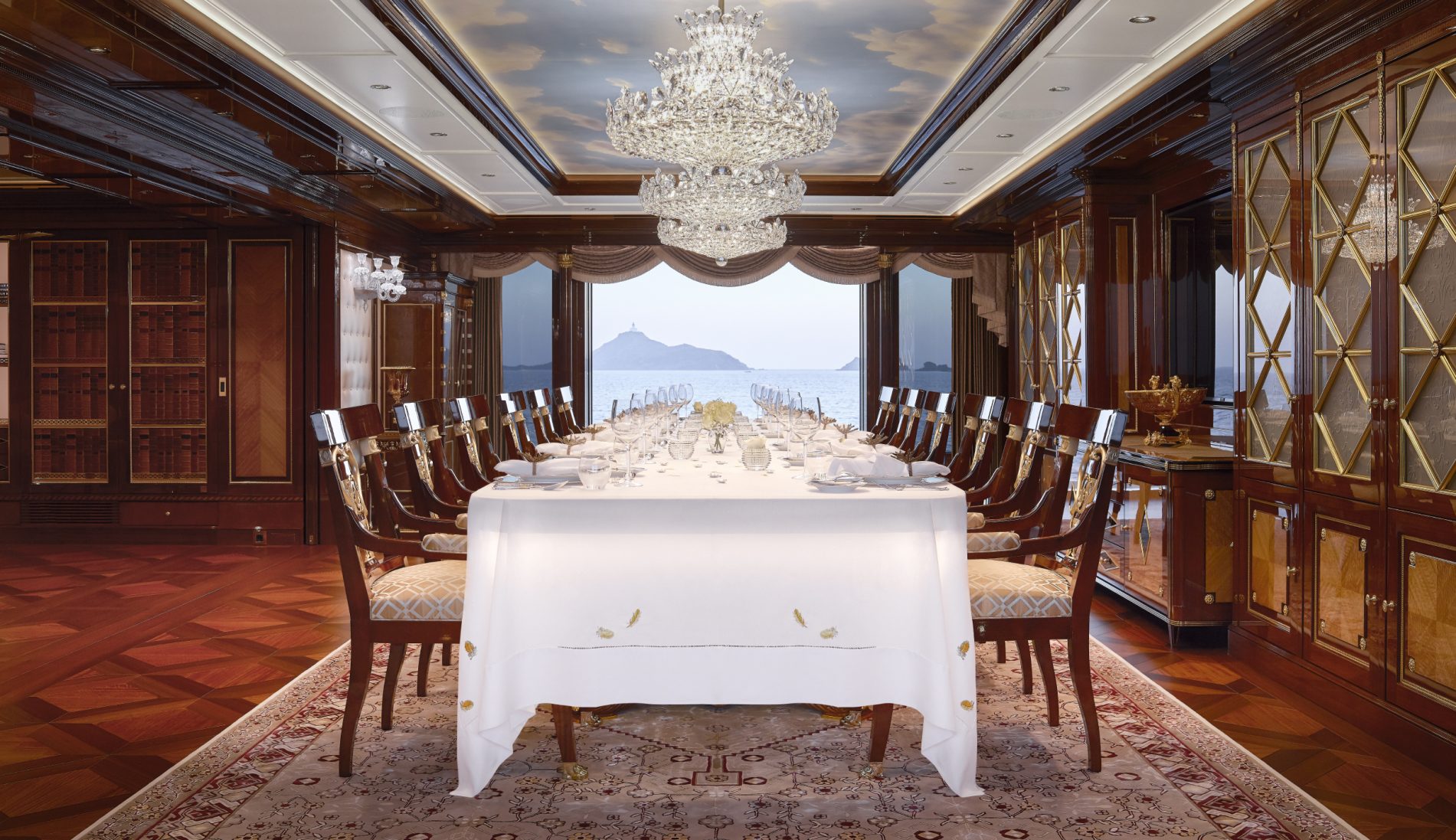 The Øino layout offers plenty of recesses for seating and great sea views through drop-down legs.
The main deck bar is part of the impressive double-height atrium.
The dining room seats up to 24 people in space and is decorated with fern vines.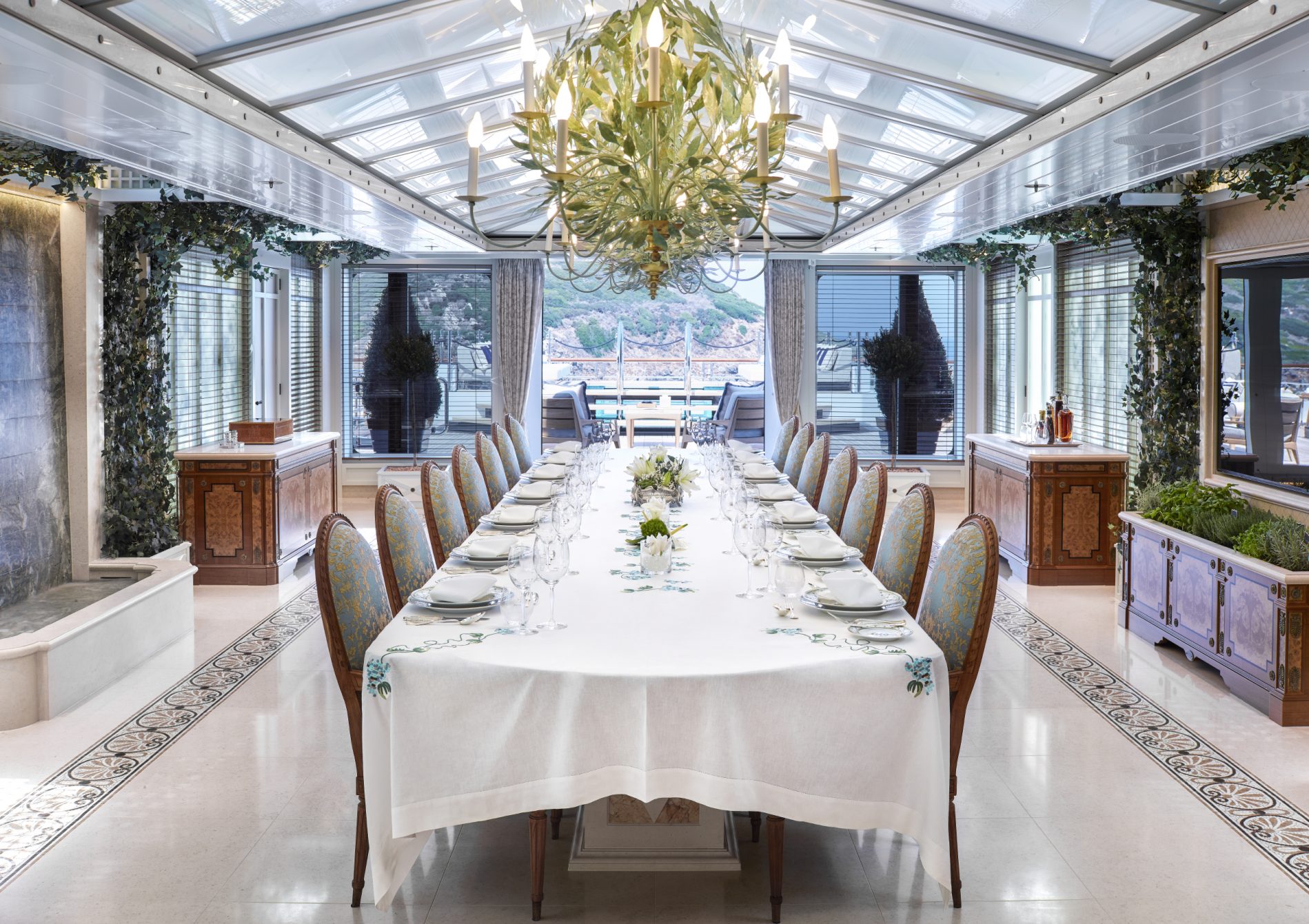 Another key part of this boat's attraction is the way space was shared.
On the owner's deck there is a personal account. Zuretti gave it the magnificent atmosphere of a private room with an old printed armchair and a hand-painted world map on the ceiling.
The yacht has a small conference room on the lower deck near the guest landing area next to the wine cellar.
The deck of the owner has all the functions that can be expected from such a large yacht: dressing room, bathroom with a decorative bathtub, slightly sunk into the floor, a beauty salon and a gym.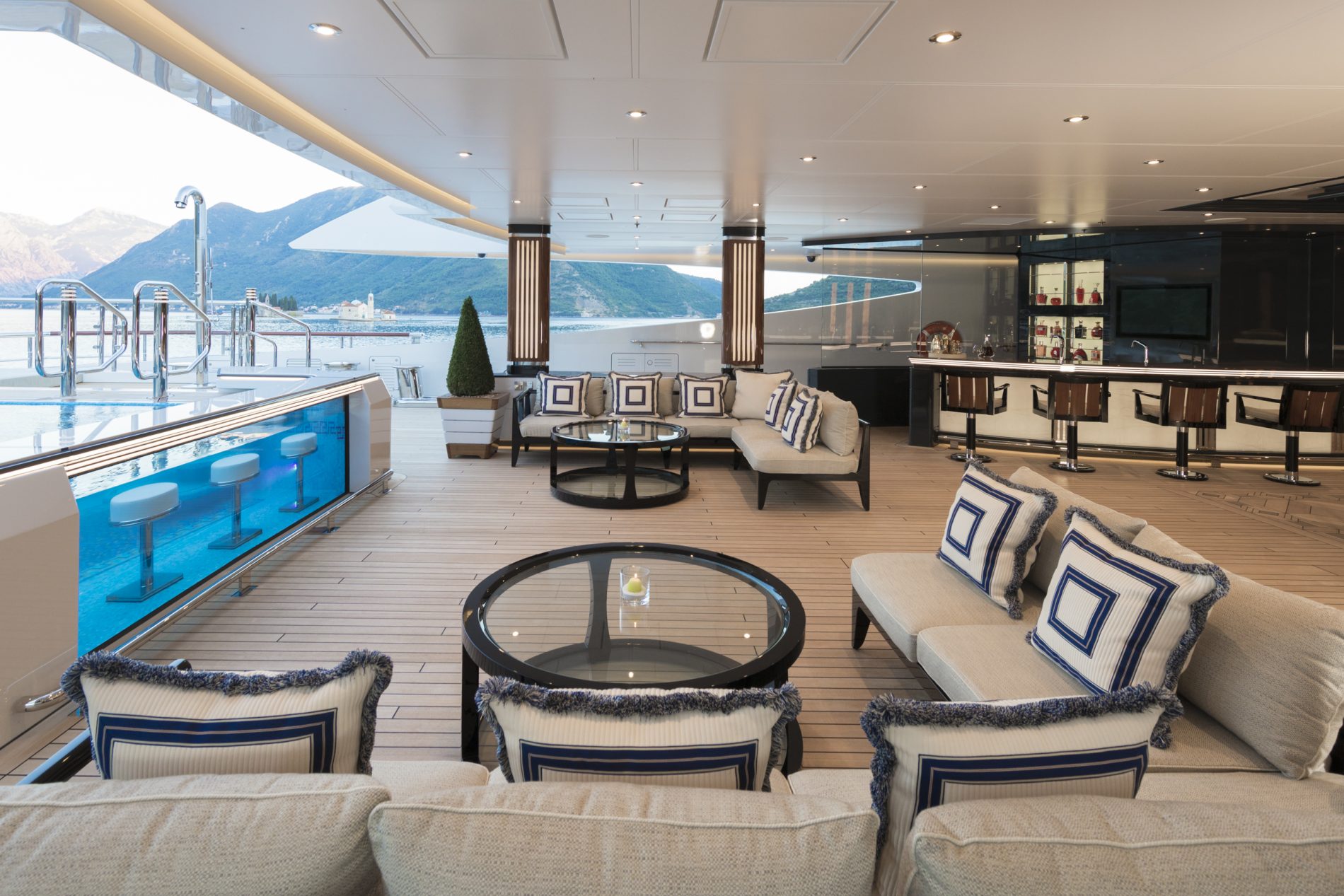 The interior is made of marble, rare wood, inlaid stone and wood.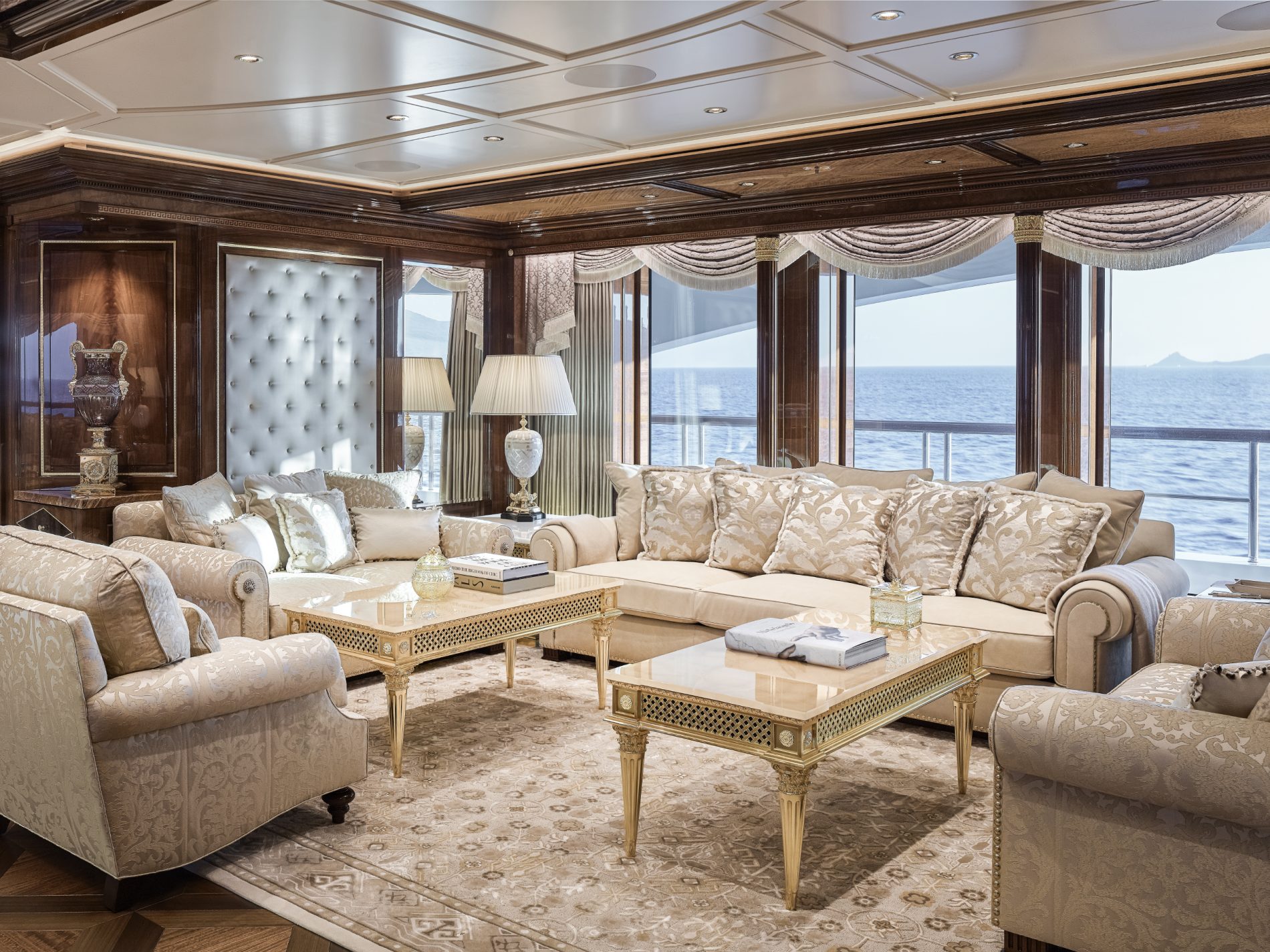 Among the many elements of the Amadea's impeccable interior, the hand-painted Pleyel grand piano stands out. All equipment, from pedals to hinges, is made of 24 carat gold. Vines and flowers, hand-painted on the tool body, were made by the main artist Pierre-Francois Battisti.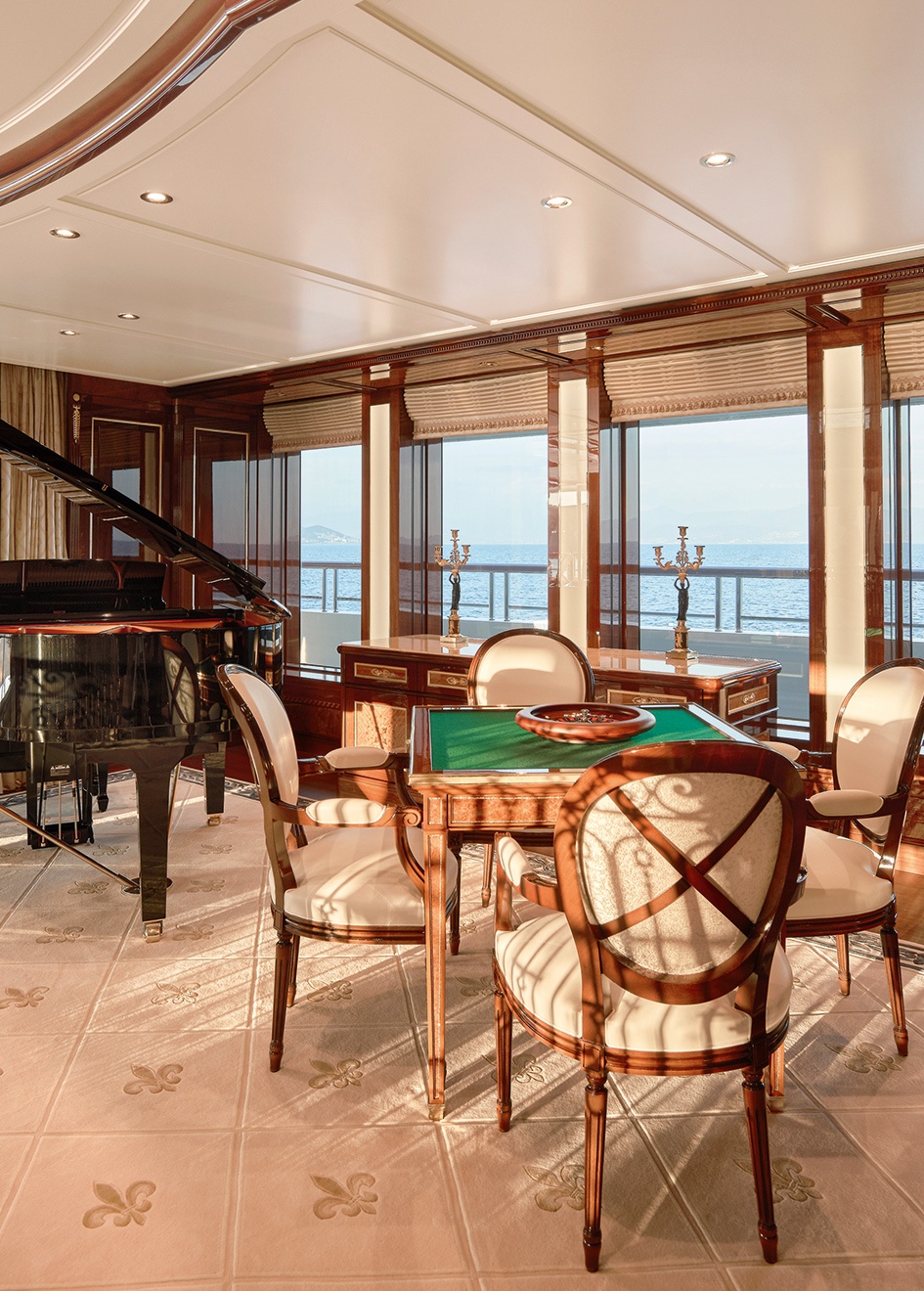 On the deck of 20,000 watts of built-in speakers, as well as lamps and lasers for showing movies.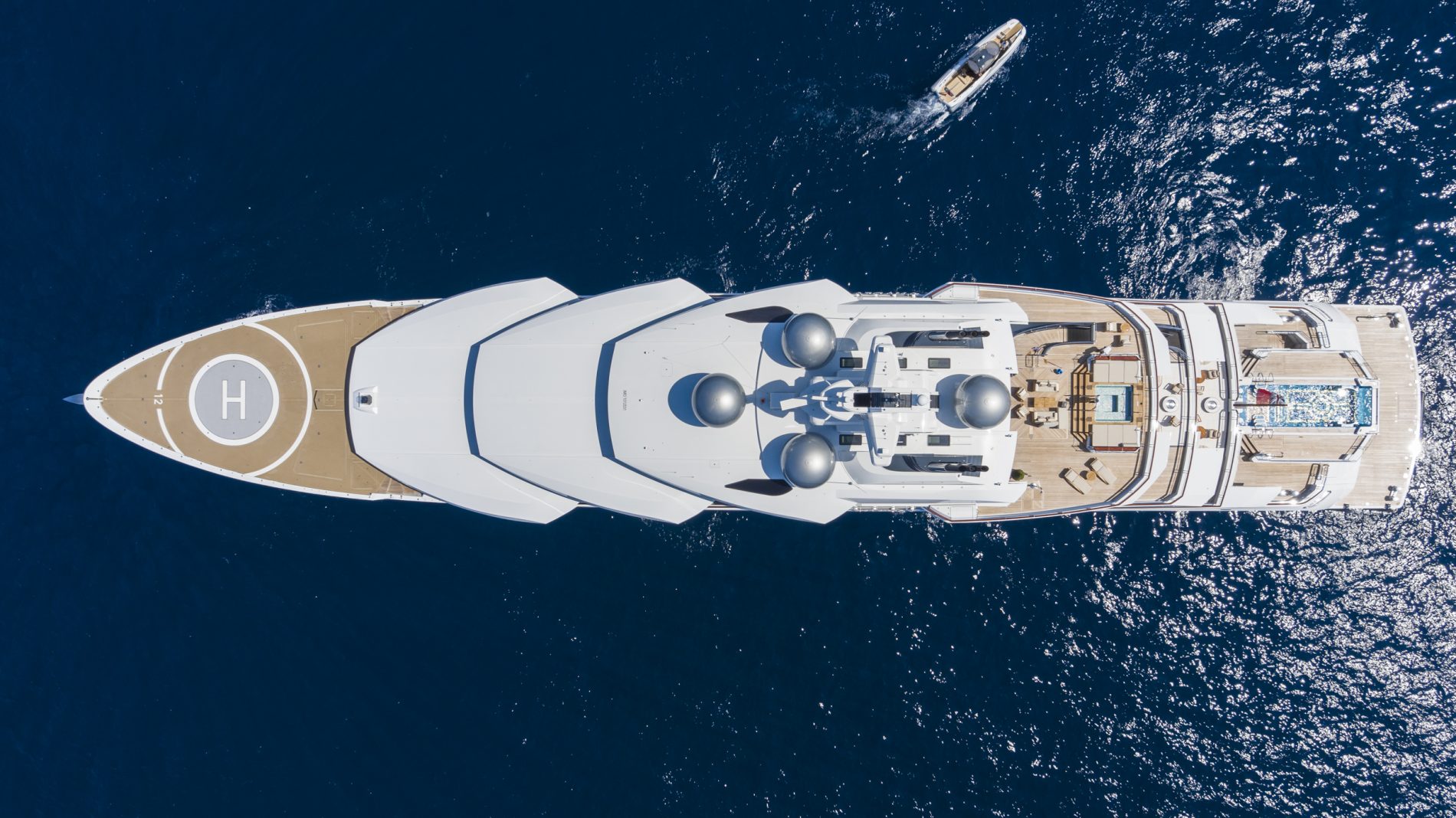 The helipad can take off take-off weight of up to 3.5 tons (Agusta 109 or EC135), equipped with a glide path indicator.