The new Princess Y95 closely follows the design style of the new generation Princess with flowing and sculpted exterior lines from Pininfarina and Olesinski, with a noticeable influence from their future X95 model and will be ready for delivery in early 2021.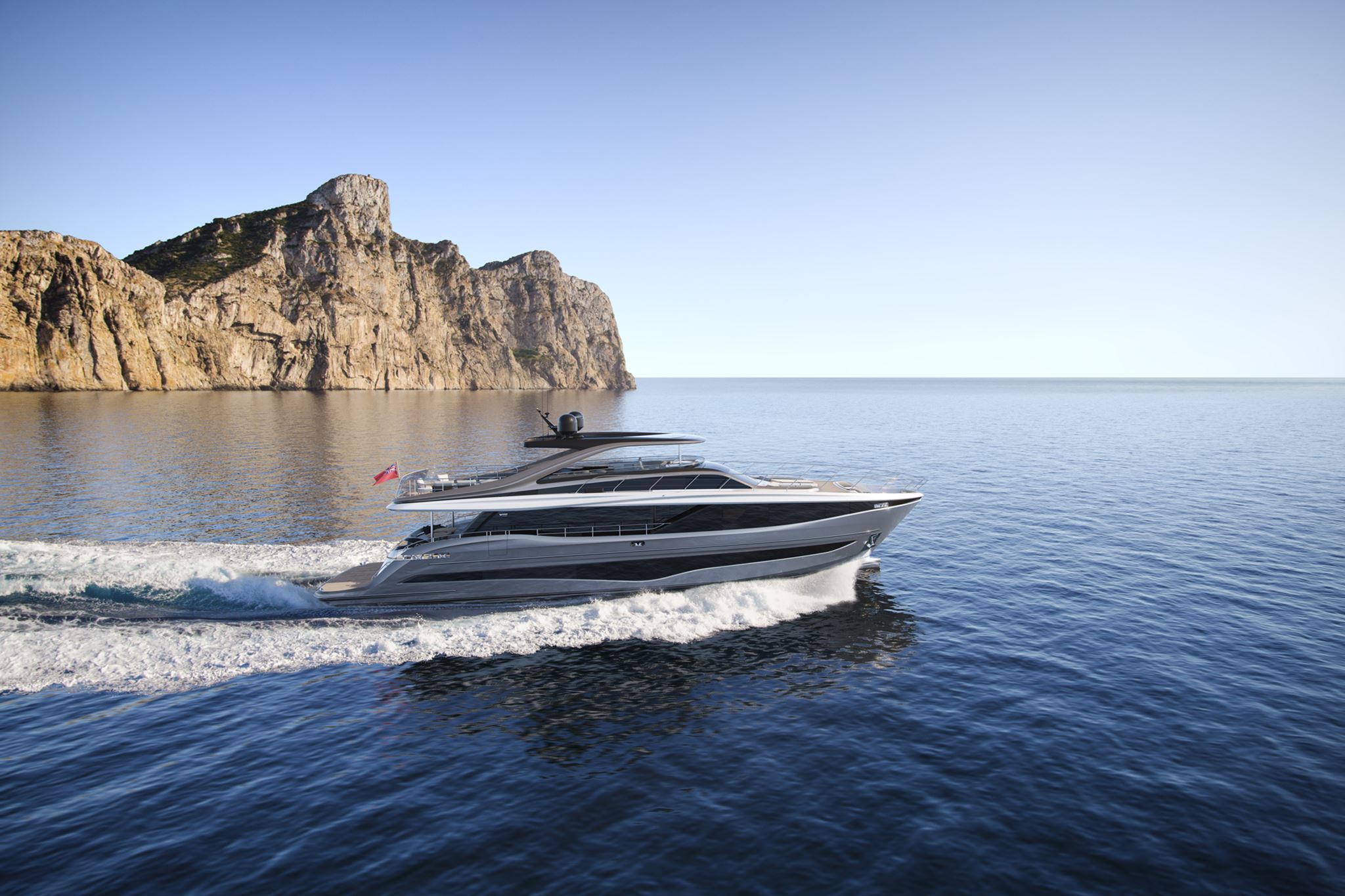 Princess
reports that the volume on board of her new Y95 is comparable to that of a 30-meter superyacht, which indicates a well-thought-out layout and space-saving measures built into this new model. The hull windows, for example, are the longest and widest of their kind ever installed on a Princess yacht.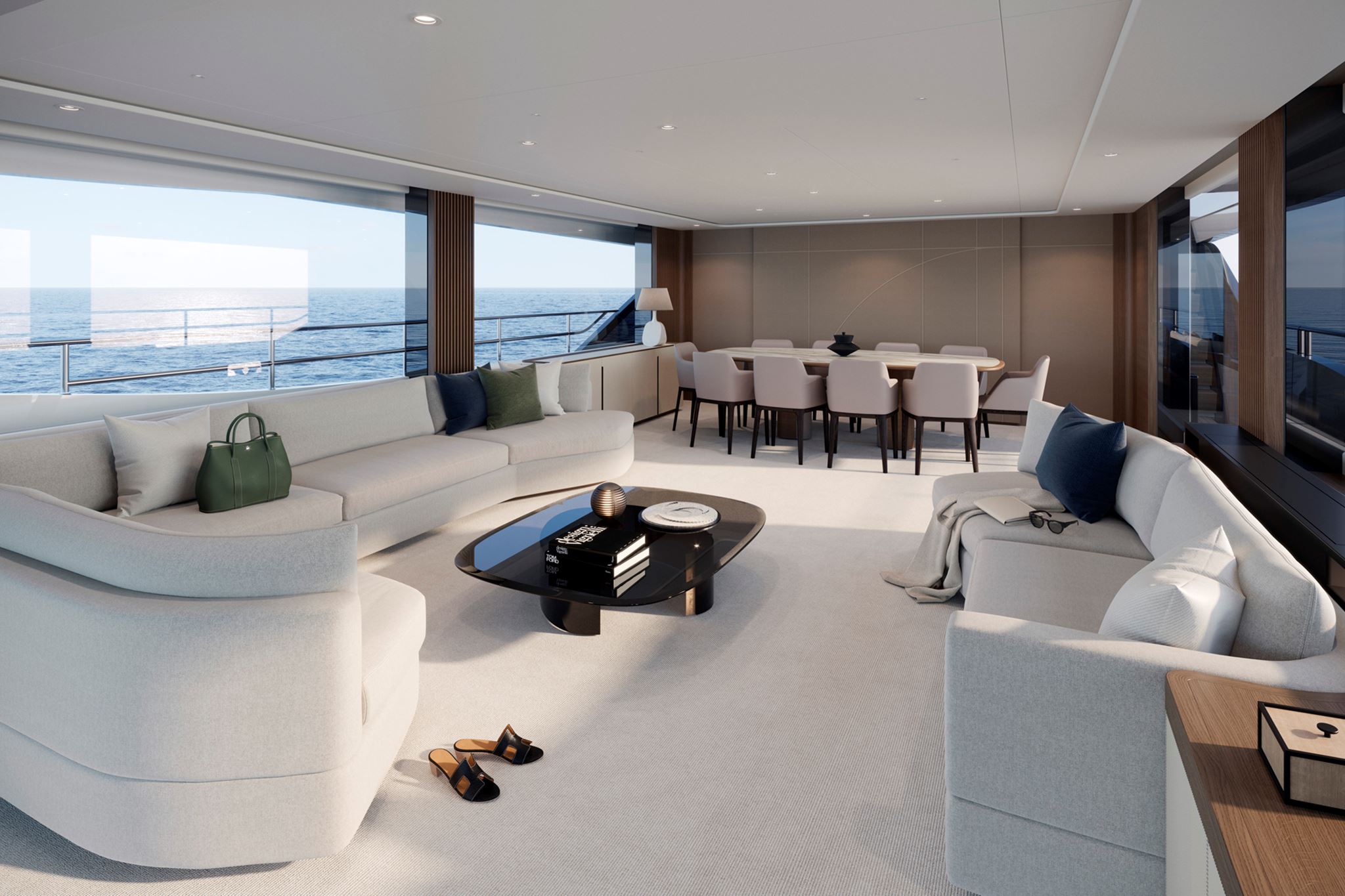 The Y95 has a traditional layout with five cabins, in which the main set of beams is directed forward on the main deck, and another VIP cabin with full width on the lower deck with two twin and double cabins for a total of 10 guests. The crew's living quarters are located at the stern of the yacht and can accommodate up to three employees on board the vessel to facilitate long voyages at sea.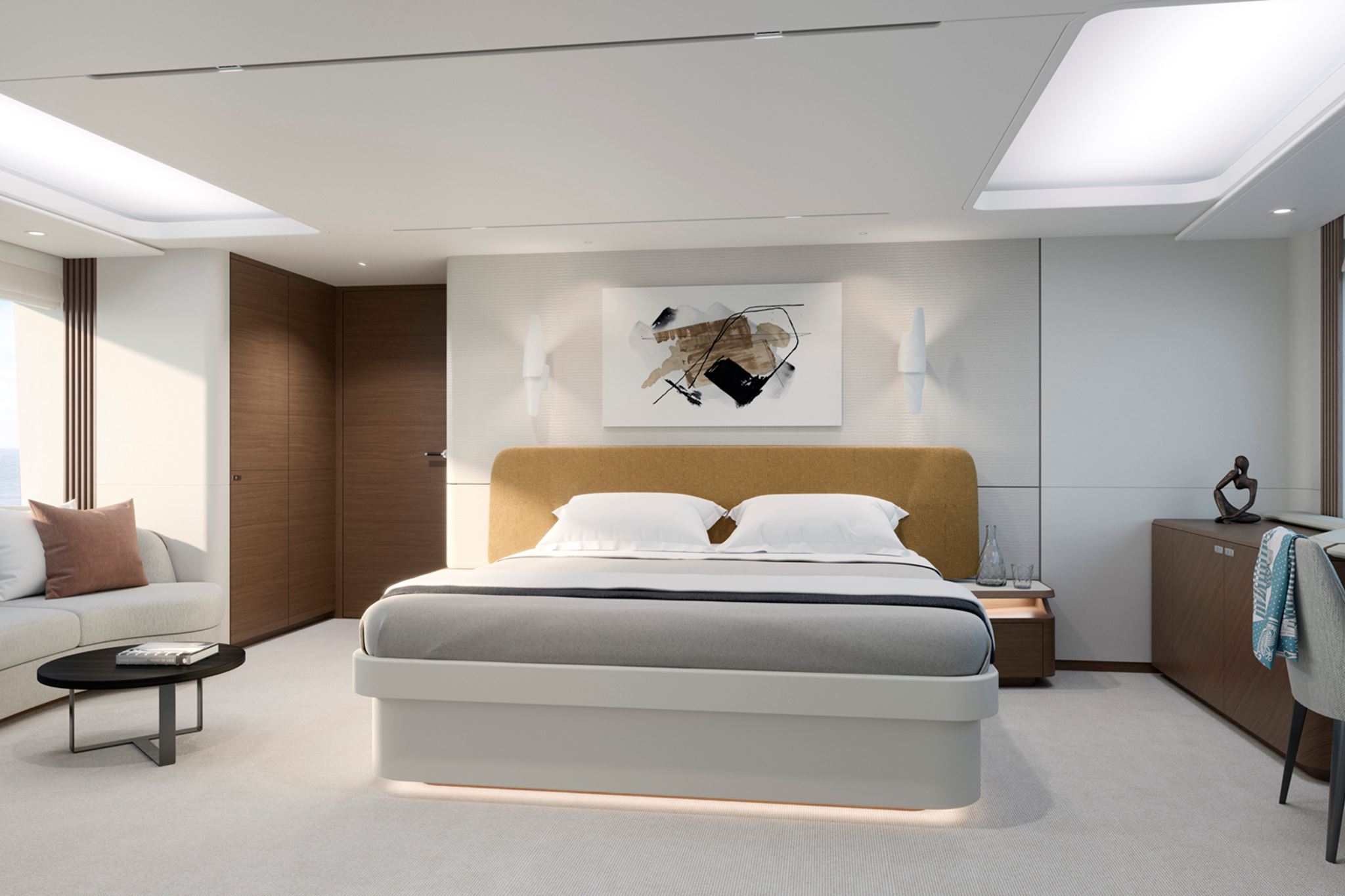 Additional layout options are presented in the form of a jacuzzi on the sun terrace, in the main lounge-bar, in a luxurious beach club or for accommodating an extended crew.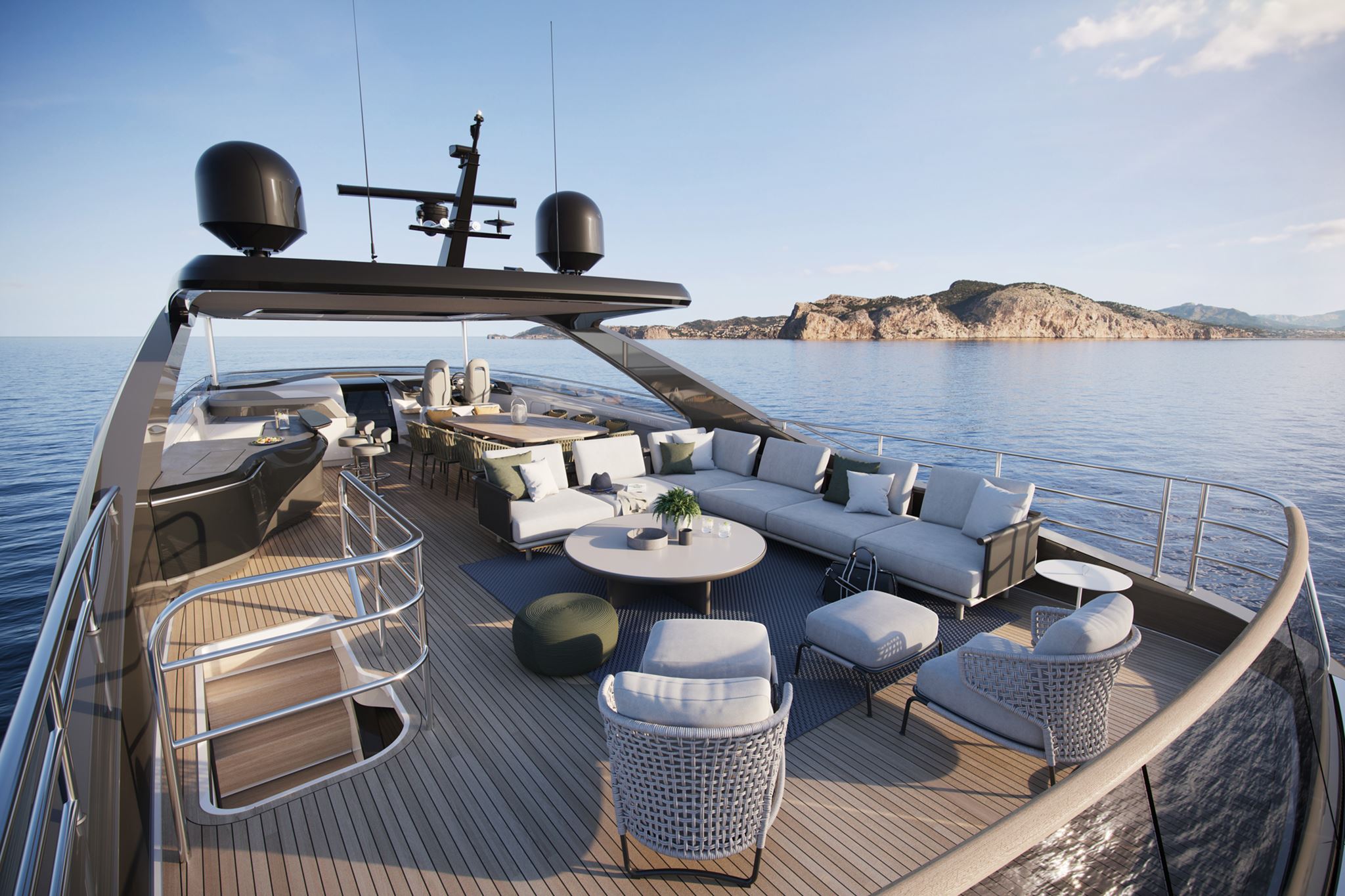 In terms of performance, the Y95 will be equipped with two Man V12 engines that are designed for a maximum speed of 26 knots, while the wave-piercing nose increases the fuel efficiency and seaworthiness of the vessel.