The classic Benetti yacht Hidalgo got seriously damaged by the fire on September 15 in morning.
The yacht fire was spotted at the Muggiano shipyard close to La Spezia in the region of Liguria where Hidalgo was hauled out for refit works.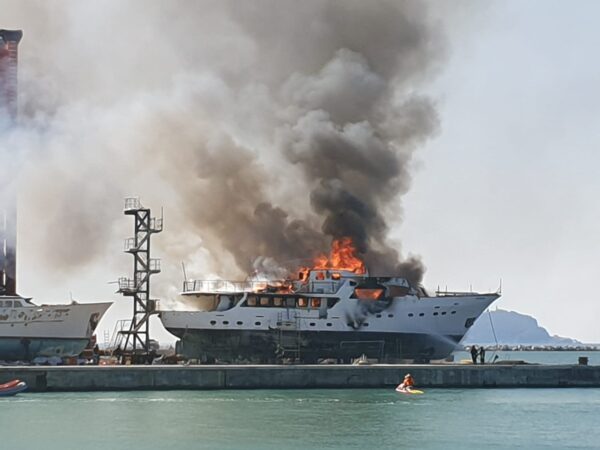 "A dense column of smoke" was created by the fire and was "visible from a considerable distance", as the local news portal "Liguria Nautica" reported. Main and upper deck of the vessel got severely damaged, however the fireguards were on time to prevent the fire from spreading elsewhere, and no injuries were reported. The cause of the fire still remains unclear.
Designed for long-distance cruising, the yacht was delivered in Viareggio in 1968 and got last refitted in 2012. The vessel was previously known as Mirabella.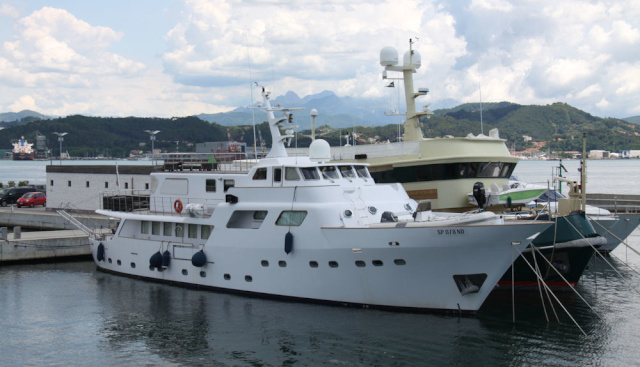 (Photos: Giuseppe Orru)