Design studio Officina Amare has announced its latest superyacht concept BadGal. The 43-metre BadGal combines the studio's traditional design and recognisable style with characterising arched sides and sporty lines.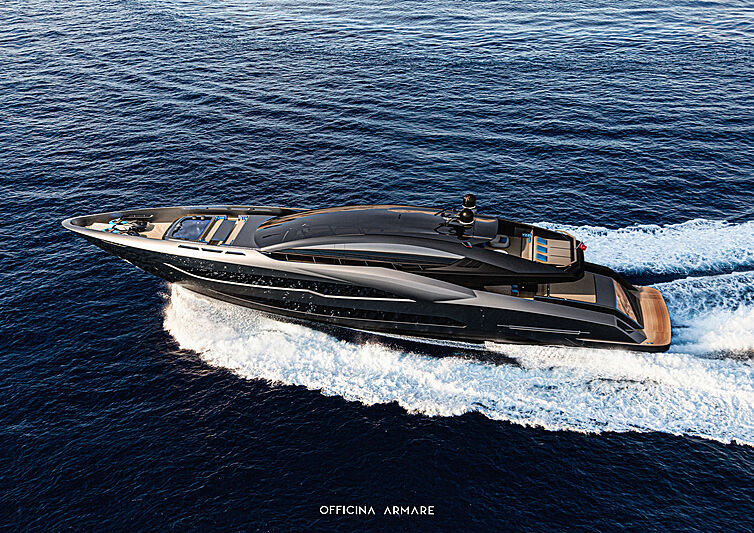 BadGal's showcases large black windows with a high sheer line that runs the entire length of the vessel from bow to stern.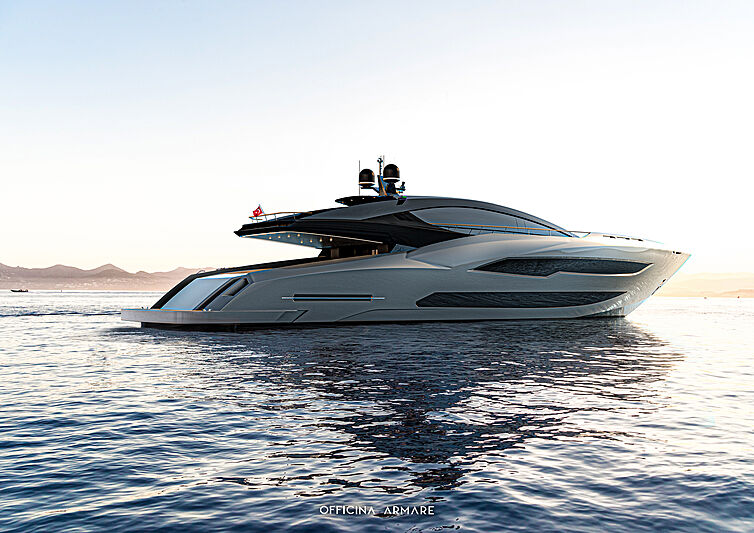 BadGal's concept has a glass dome-shaped upper deck and a bow shape which is optimised for speed.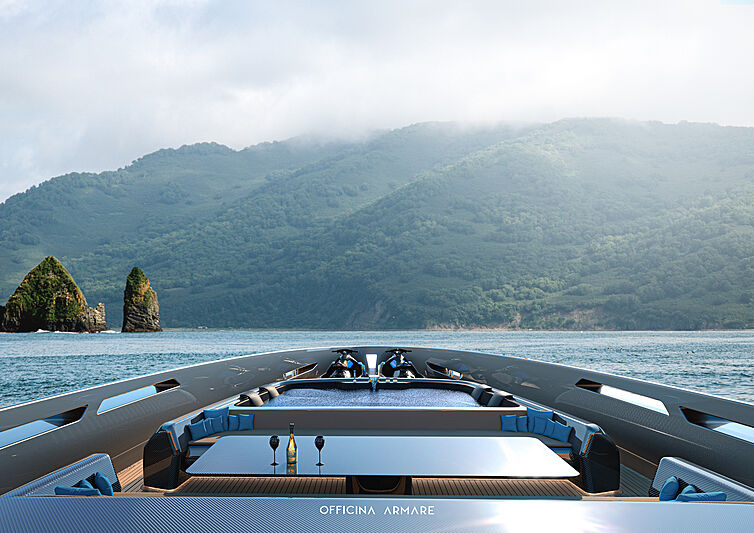 The concept's interior decor contains woods, stones and metals with a layout that includes a swimming pool, a Jacuzzi and accommodation for up to 10 guests.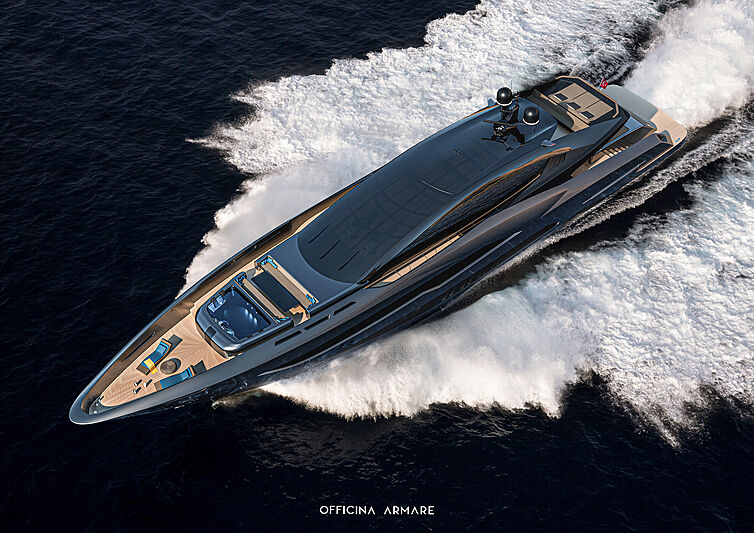 Bow mooring equipment will be hidden under the upper deck flooring in order to keep a smooth overall design.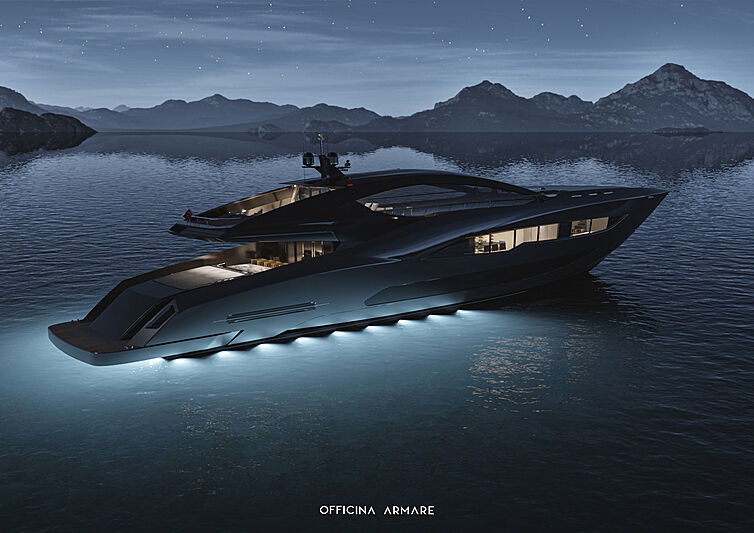 To leave more space in the lower deck, a v-drive transmission configuration has been chosen to reduce the size of the engine room area.
BadGal will have double MTU 12V 4000CM93L engines to achieve top speed of over 29 knots.