Brokerage company SuperYachtsMonaco has presented a new futuristic superyacht concept Project L by French designer Thierry Gaugain. Known for collaborations with Philippe Starck on several yachts including M/Y A, S/Y A and Venus, he is now presenting his solo 120-metre project.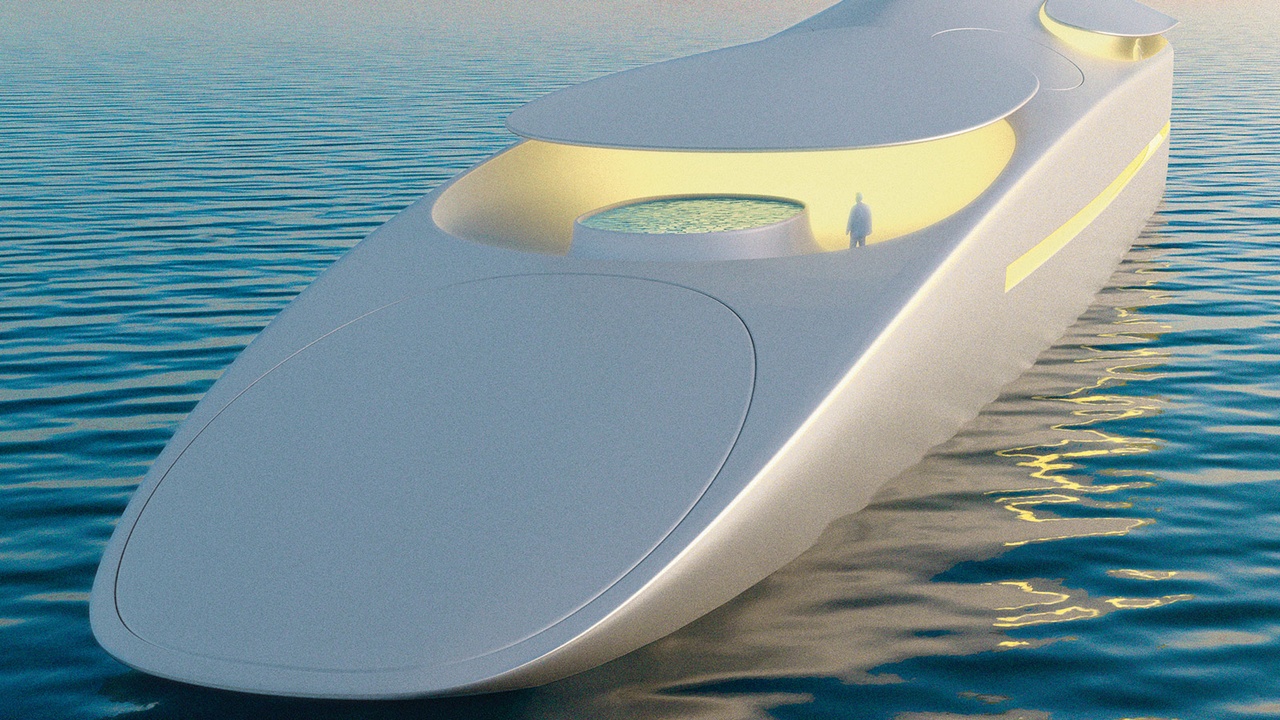 Project L will accommodate an indoor and outdoor cinema, nemo room, beach club, spa, gym, live performance area, dive centre, polar gear room, pools and a tender drive-in garage.
Designer Thierry Gaugain, working on this project, did not limit himself to established frameworks. For example, it seems that the ship is generally devoid of windows, but this is not so. The area of ​​glazing is actually large, just glass with one-sided visibility.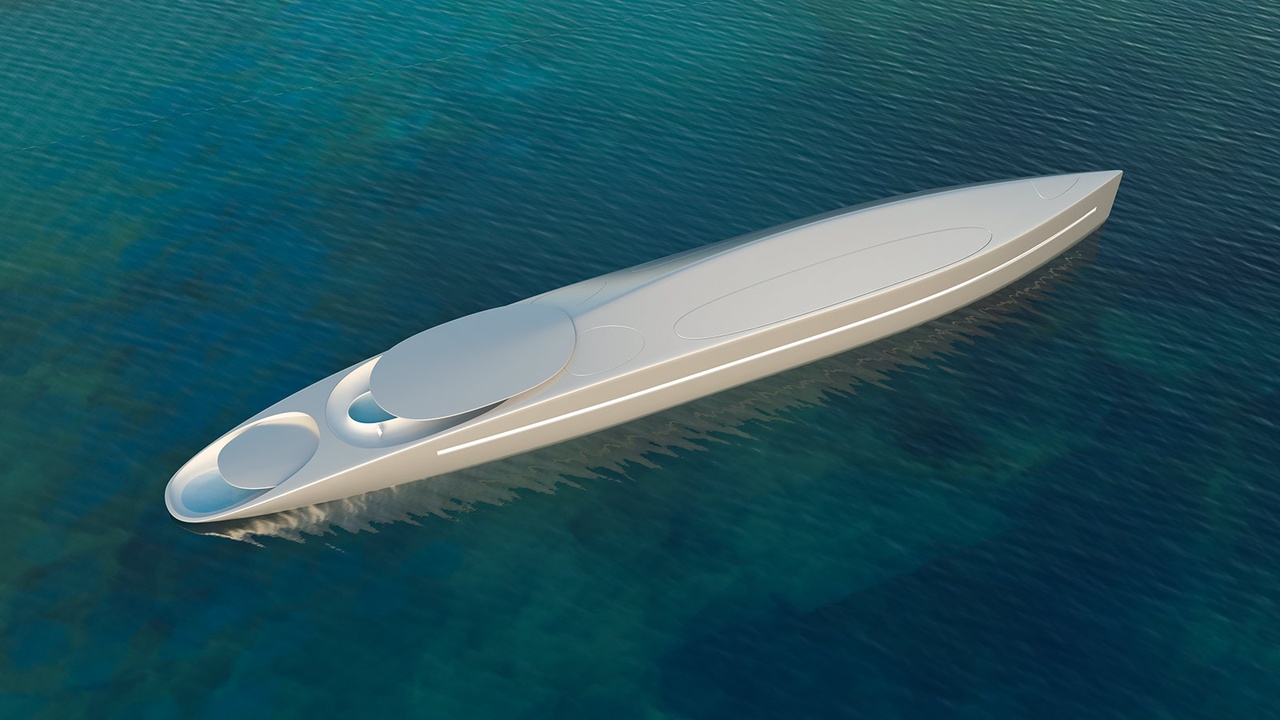 Project L has a focus on sustainable yachting and will be powered by a diesel-electric hybrid propulsion system with azimuthing thrusters fore and aft. She will have an impressive 10,000 nm range at 12 knots and a high capacity waste management system to support her autonomy.
She is also designed to be silent on the water. Her original naval architecture allows stable gliding through the water. Her low drag and seamless lines are to ensure best levels of low noise and vibration.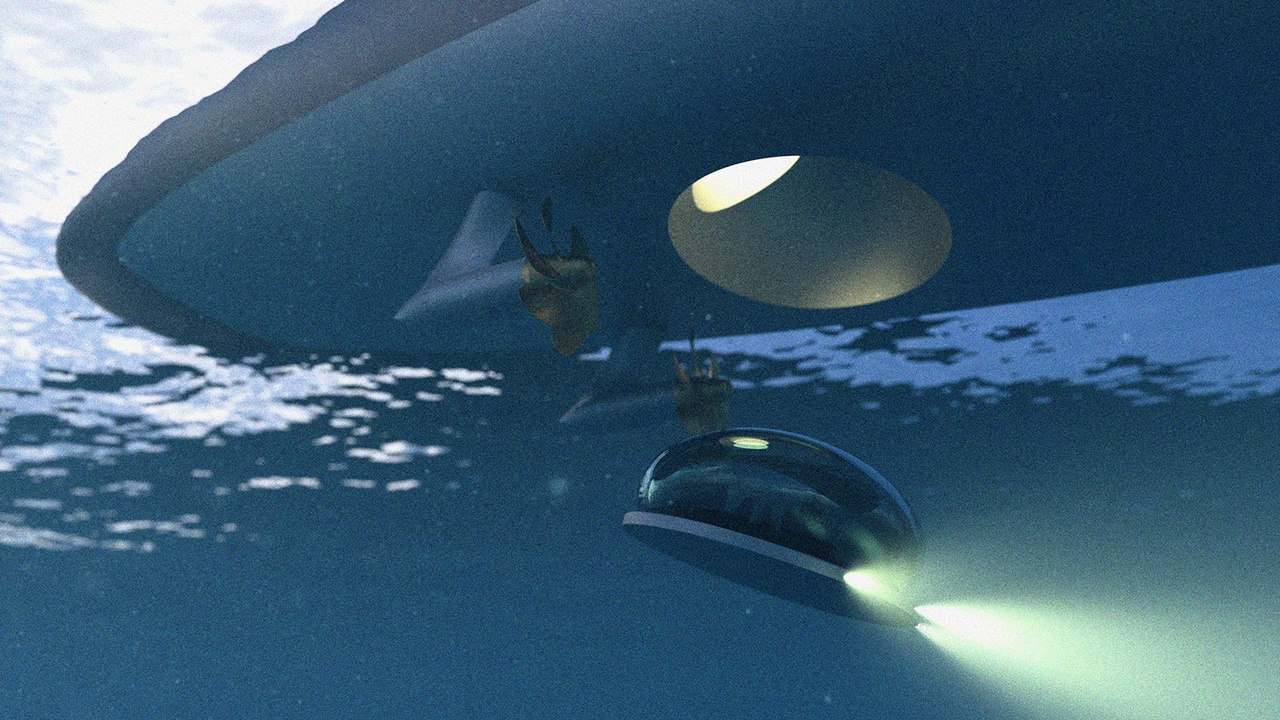 Furthermore, Project L will feature a retractable ballast – like a sailboat keel – to adjust stiffness, roll time, feel and stability according to conditions, swell and wind direction when at anchor.
Guest capacity of Project L is flexible, depending on her owner's needs. She can accommodate 12 guests with 40 crew plus staff, but it's possible to expand this up to a maximum of 36 guests and 50 crew.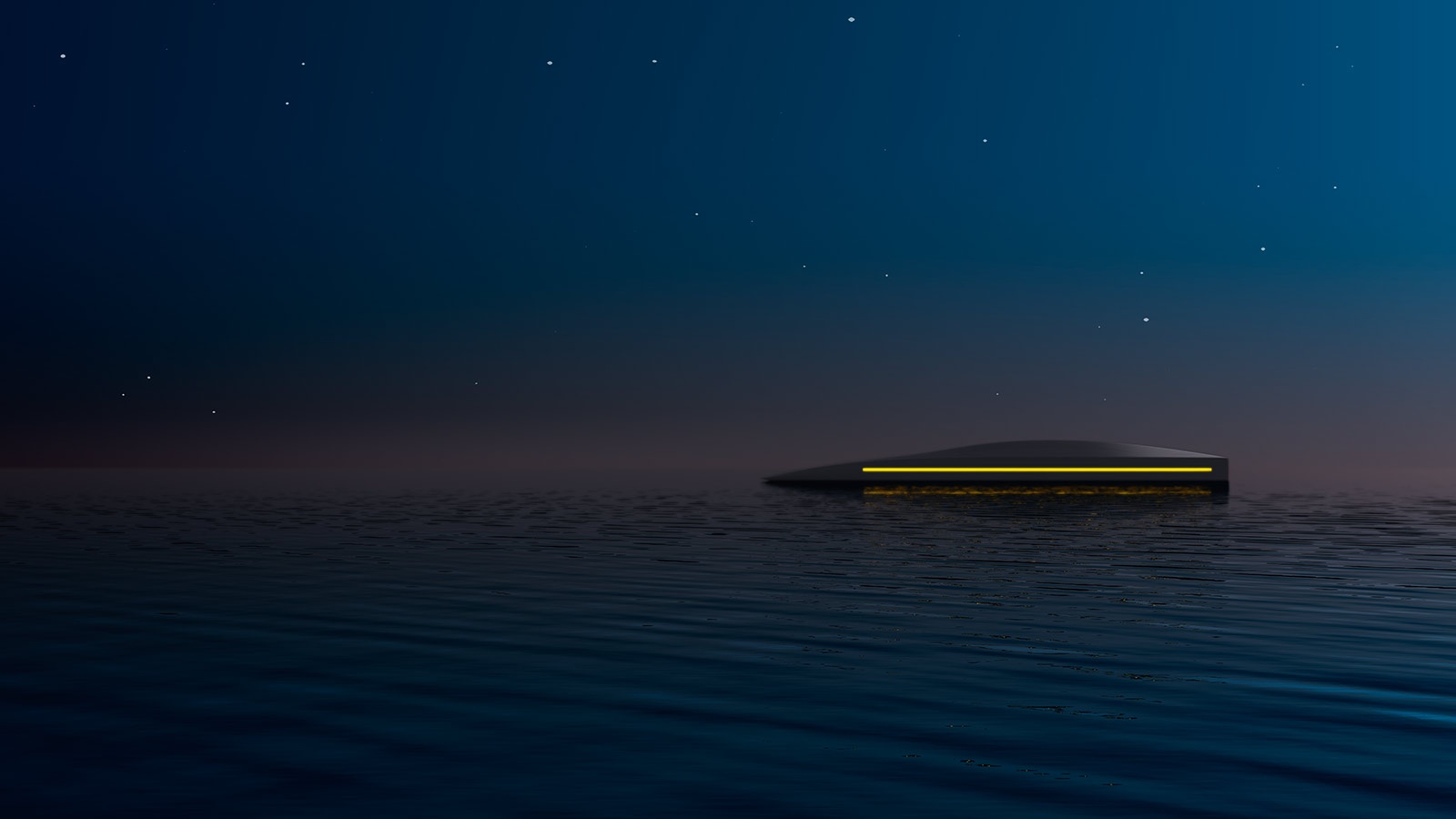 The yacht's interiors will be well-lit, as lots of natural light can flood in. Her lighting system will mirror the hue of natural light as the day passes, promoting wellness and calm on board.
The exteriors of Project L will be linked to the interiors by one-way glass which reflects the seascape. Her only exterior light will run the length of the yacht, which can change colour to transform the reflections or her nighttime silhouette.
A futuristic concept is now exclusively for sale with SuperYachtsMonaco.