The 46.8m high-performance cruiser sloop
Nilaya
departed from her construction hall at the builder's Vollenhove facility last week. Royal Huisman project 405 aka Reichel / Pugh – Nauta 154 was transported to and launched at the shipyard's deepwater location in Amsterdam on Monday.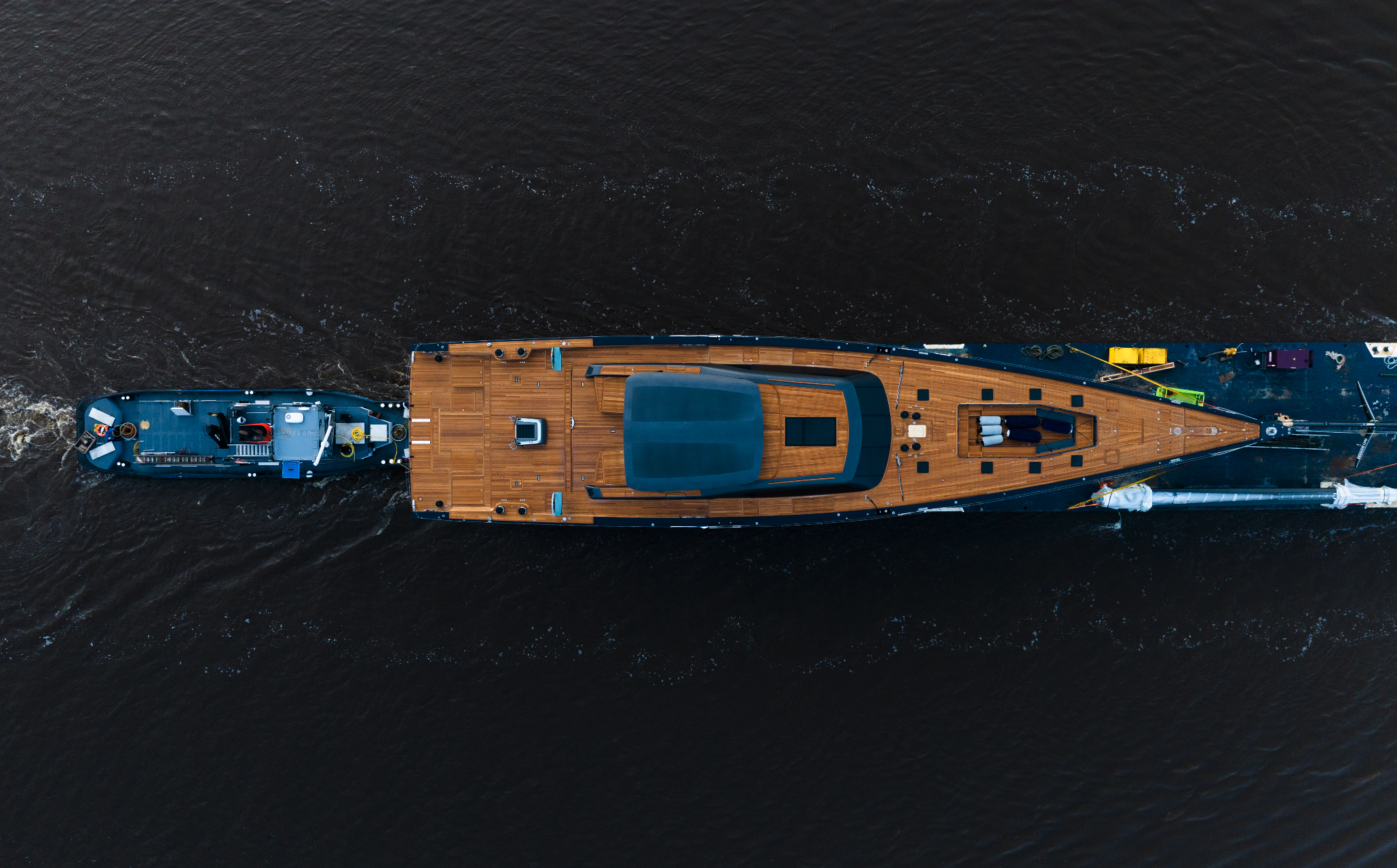 Panamax sloop
Nilaya
is the highly anticipated superyacht that is the first to utilize Royal Huisman's new Featherlight™ design and production method. Continuous weight monitoring throughout the build of Project 405 aka Reichel / Pugh – Nauta 154, confirms the Dutch builder has achieved its goal of slicing 11% of the weight of its typical advanced aluminum cruising yachts.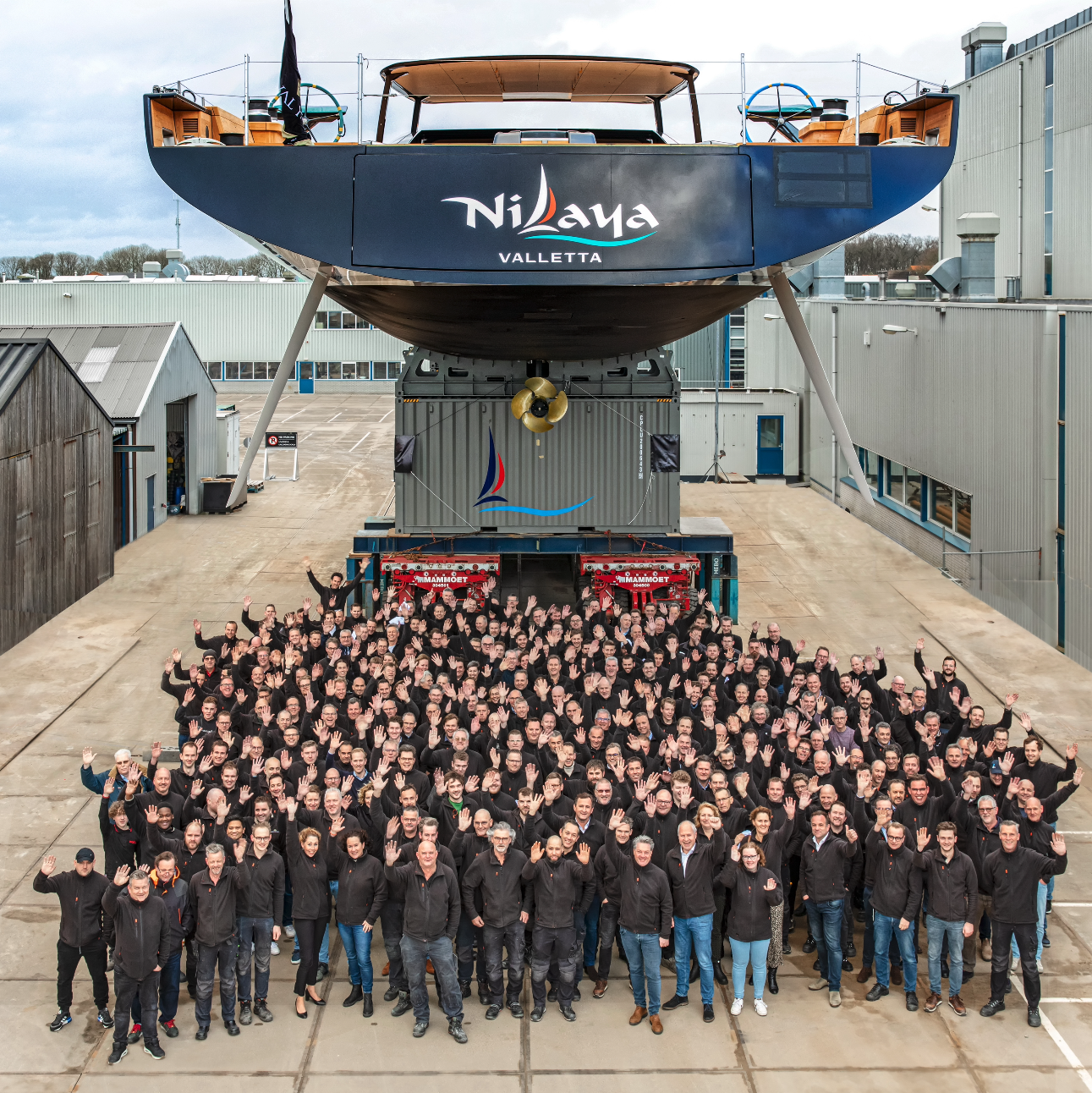 Most importantly, it has reduced weight without sacrificing stiffness or cutting corners on quality for this high-performance cruiser.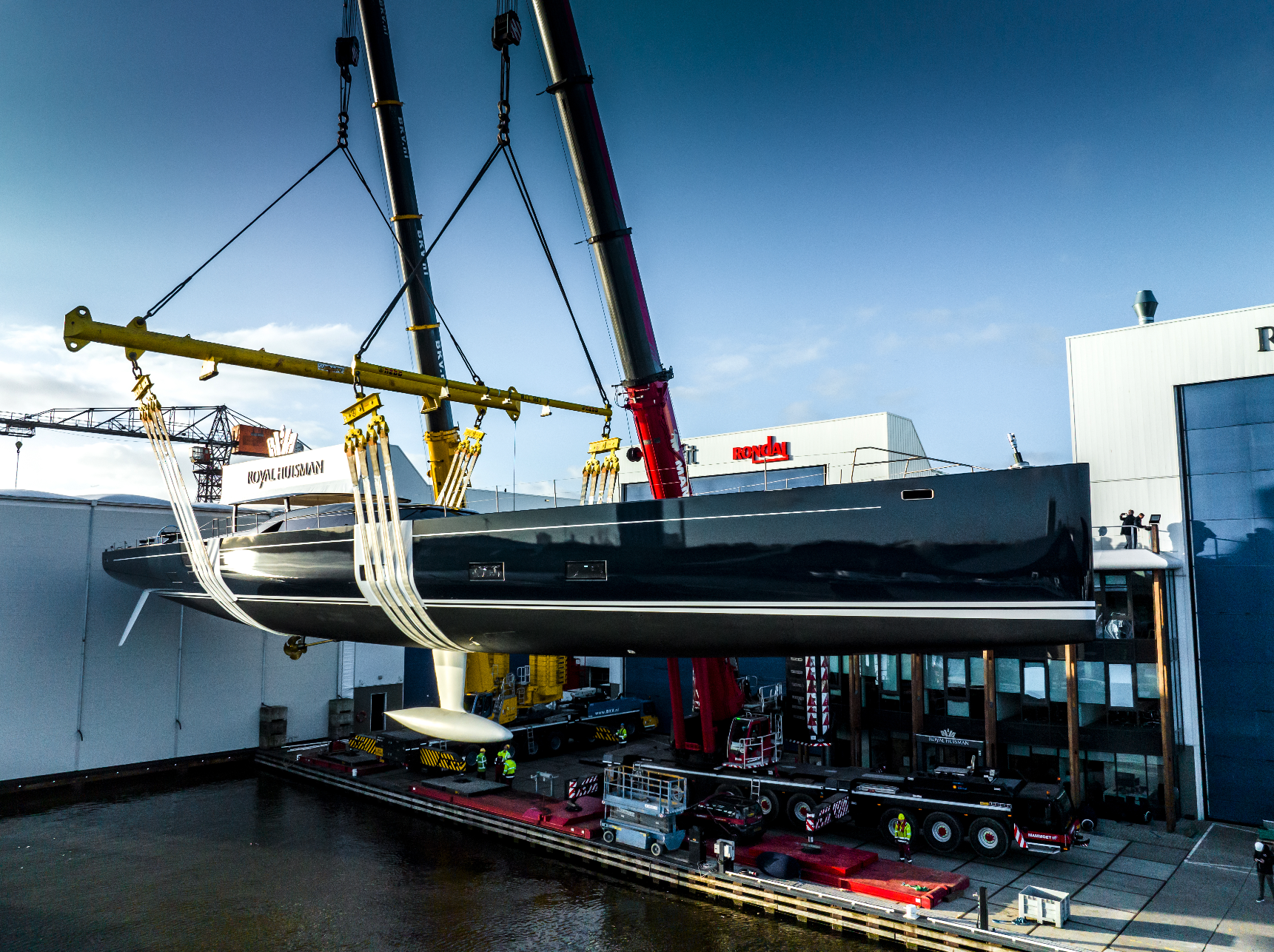 The shipyard's revolutionary Featherlight™ method for this 46.8m /sailing machine is not a single process or construction technique, but a holistic lightweight approach combining various weight-saving solutions.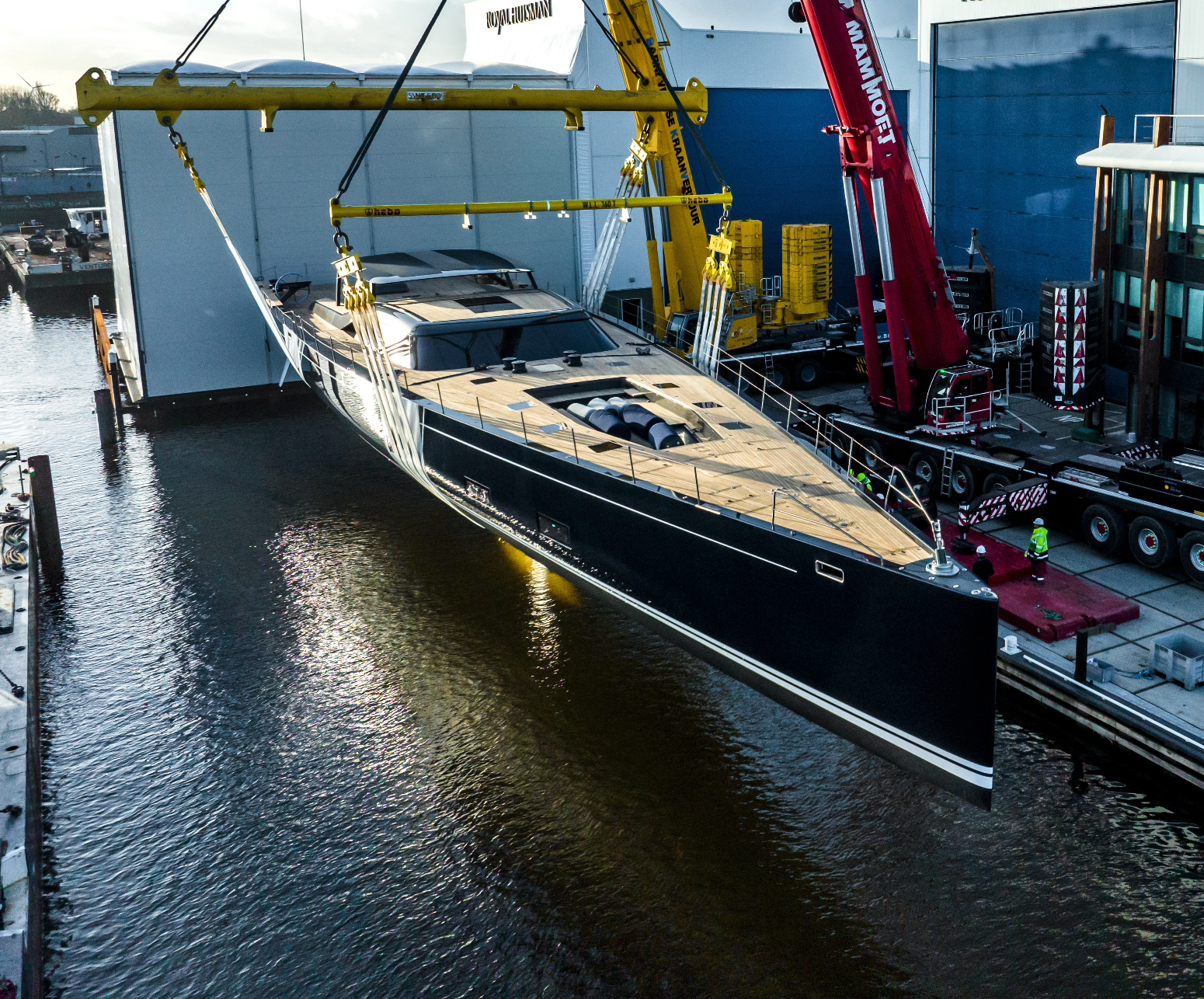 Royal Huisman Project 405 Nilaya will be delivered to her owners in the coming months.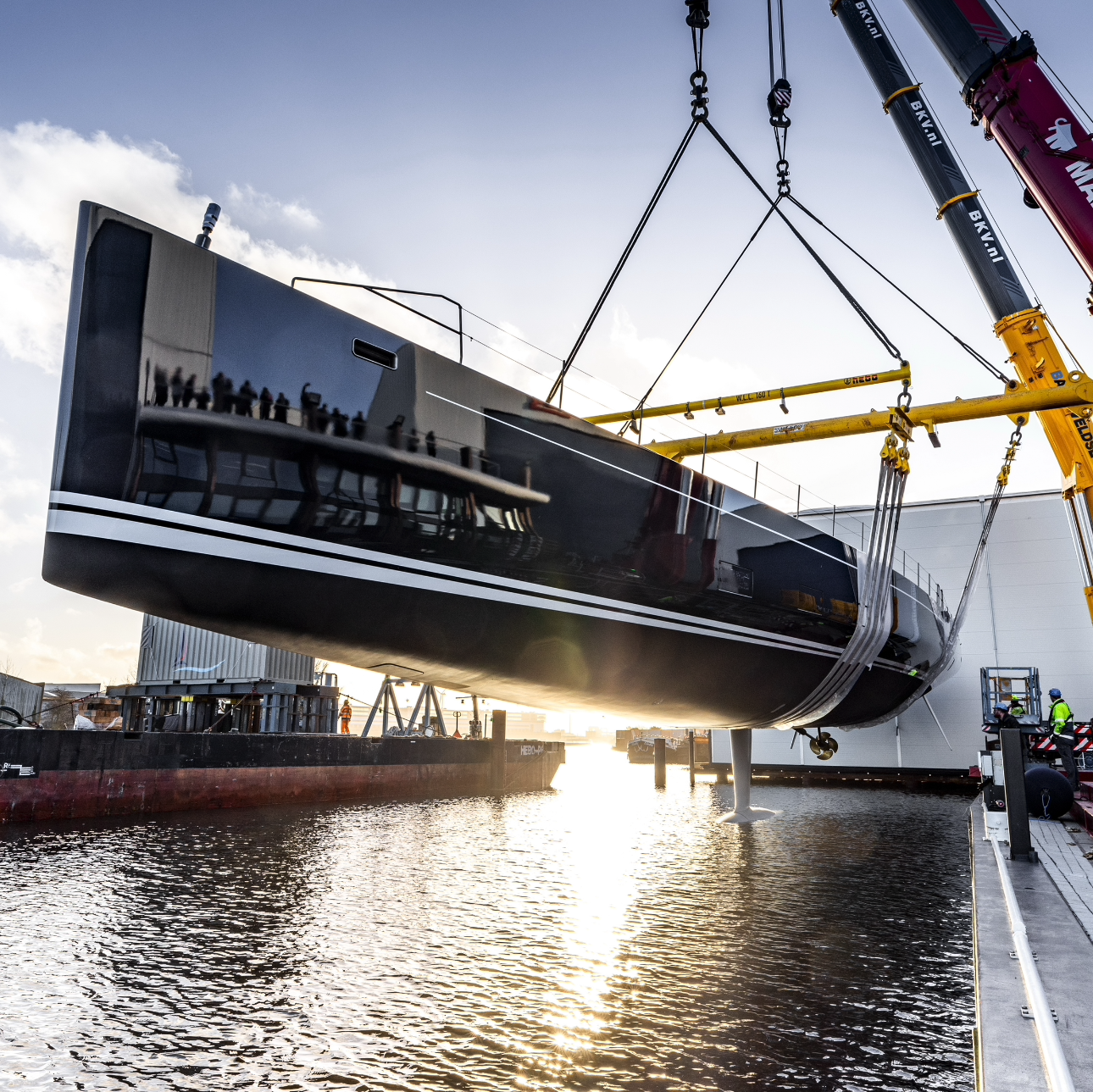 Royal Huisman
is a Dutch shipyard established in 1884 in Ronduite, building and refitting custom luxury sailing and motor yachts at its shipyard in Vollenhove, the Netherlands.
Credits: Guy Fleury; RedCharlieMedia/Royal Huisman