Tankoa has announced the delivery of the 49.99-meter motor yacht Grey, the latest unit in the yard's S501 series. The owner signed the new-build contract in July 2021 and appointed TWW Yachts as project managers. Grey has been in private use since her owner took delivery on May 12, 2023.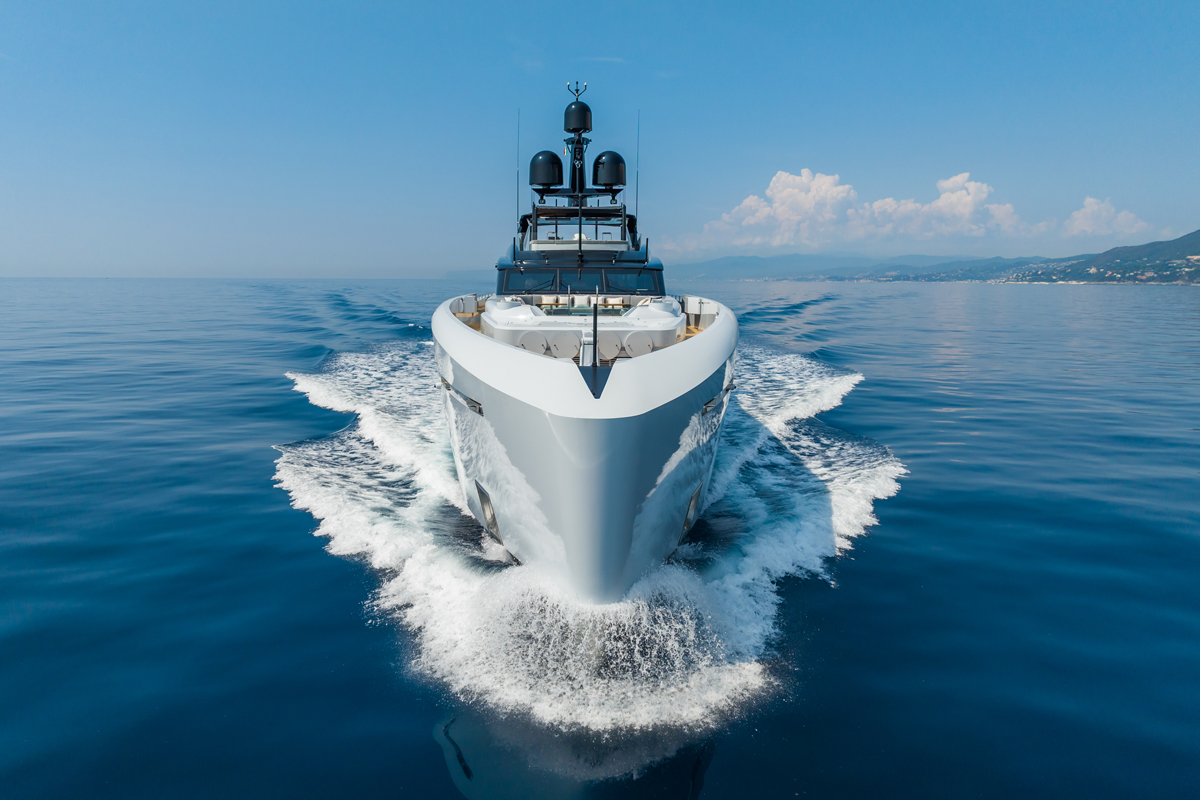 Grey
, a member of the Tankoa S501 series, stands out as a unique and distinctive vessel, setting her apart from her
sister ships
. The three-deck layout, skillfully crafted by renowned exterior designer Francesco Paszkowski, was meticulously tailored to fulfill the specific requirements of her owners.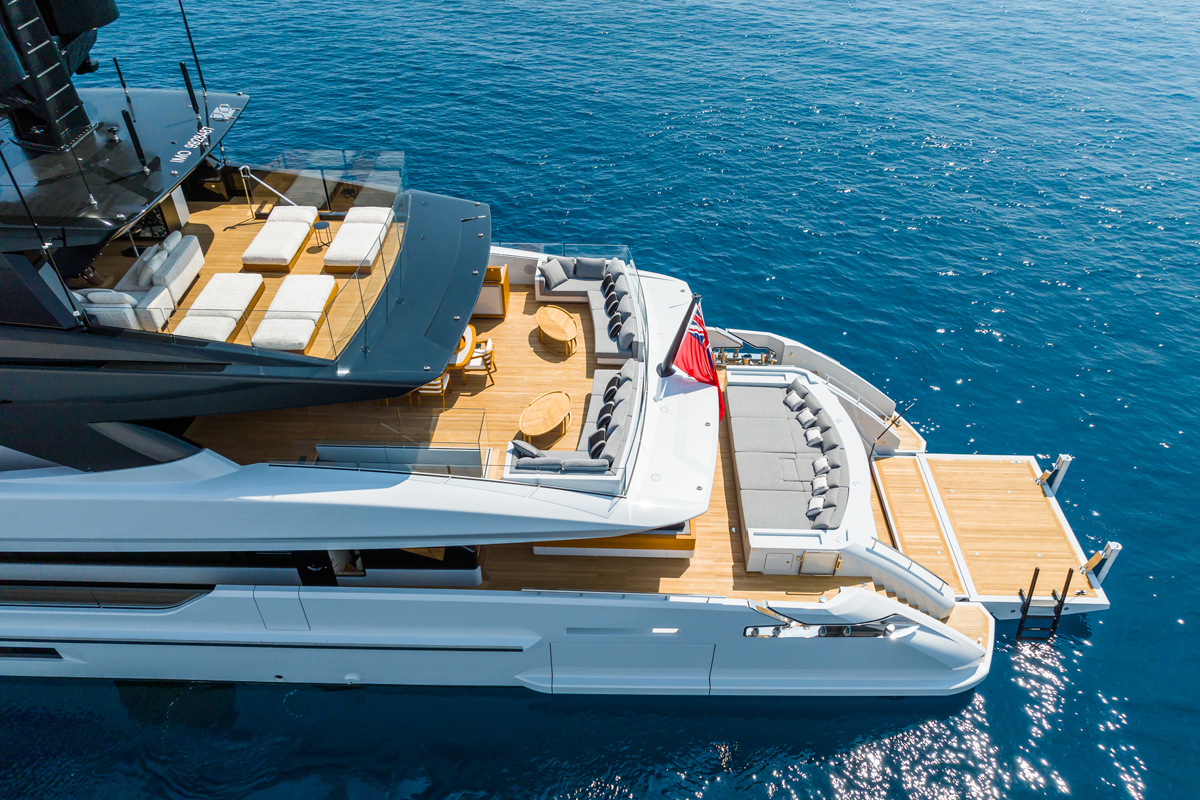 In addition to her features, the owner chose to incorporate an awe-inspiring outdoor home cinema screen. This remarkable screen, boasting high-definition visuals and impressive luminosity, is strategically positioned in front of the swimming pool lounge on the foredeck. Furthermore, Grey is equipped with a state-of-the-art sound system meticulously crafted by the acclaimed French/British brand Focal & Naim, ensuring an unparalleled audio experience throughout the entire yacht.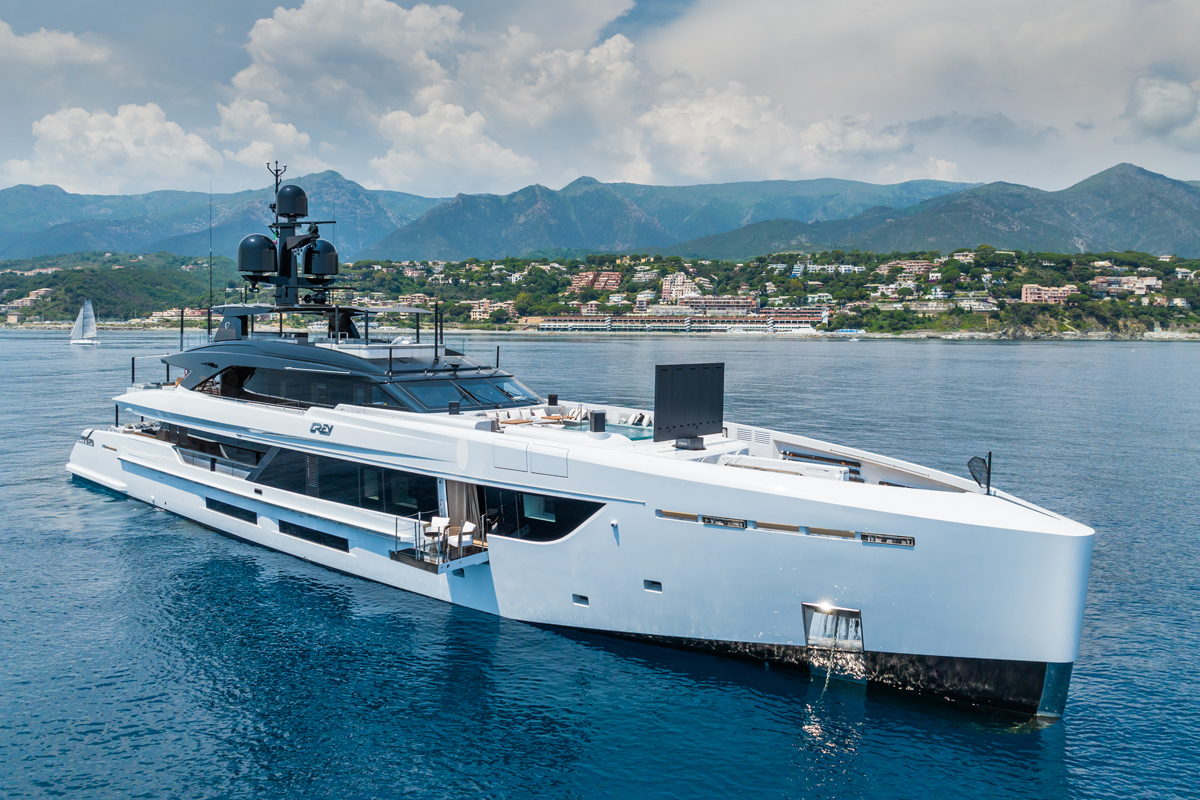 "Our usual flexibility in satisfying customer requests is evident in the customisations made onboard Grey – such as the installation of a swimming pool in the bow, and the fantastic never seen before cinema/sound system. The jet black and whisper gray paint gives a sleek look to Grey," says Giuseppe Mazza, Tankoa sales and marketing manager.
Grey's owner paid meticulous attention to the design of the exterior decks, ensuring the presence of four spacious open lounging and entertainment areas. Emphasizing the importance of alfresco living, the yacht boasts a large hot tub on the fly deck, complemented by seating and lounging spaces, as well as a pool on the foredeck.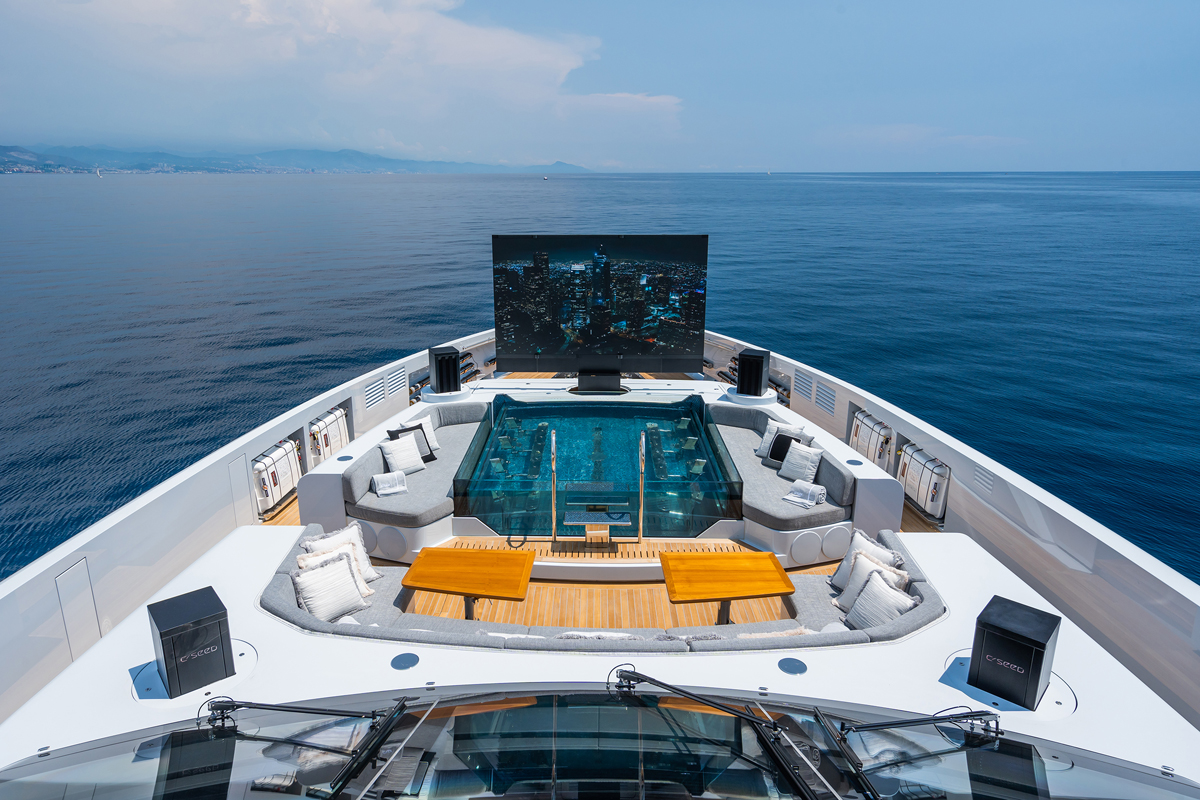 TWW Yachts provided unwavering support to the owner throughout the entire build process, from initial specification reviews to delivery. Jean-Claude Carme, lead broker at TWW Yachts, expresses pride in representing the passionate and enchanting owners of Grey.
Collaborating closely with the owner, Giorgio Maria Cassetta created an interior that exudes luxury and sophistication. The use of natural materials, including rich woods and veined marbles, adds warmth and charm. The interior design is further enhanced by enlarged windows on the main deck, glass bulwarks, and fold-out balconies, creating a seamless indoor-outdoor connection.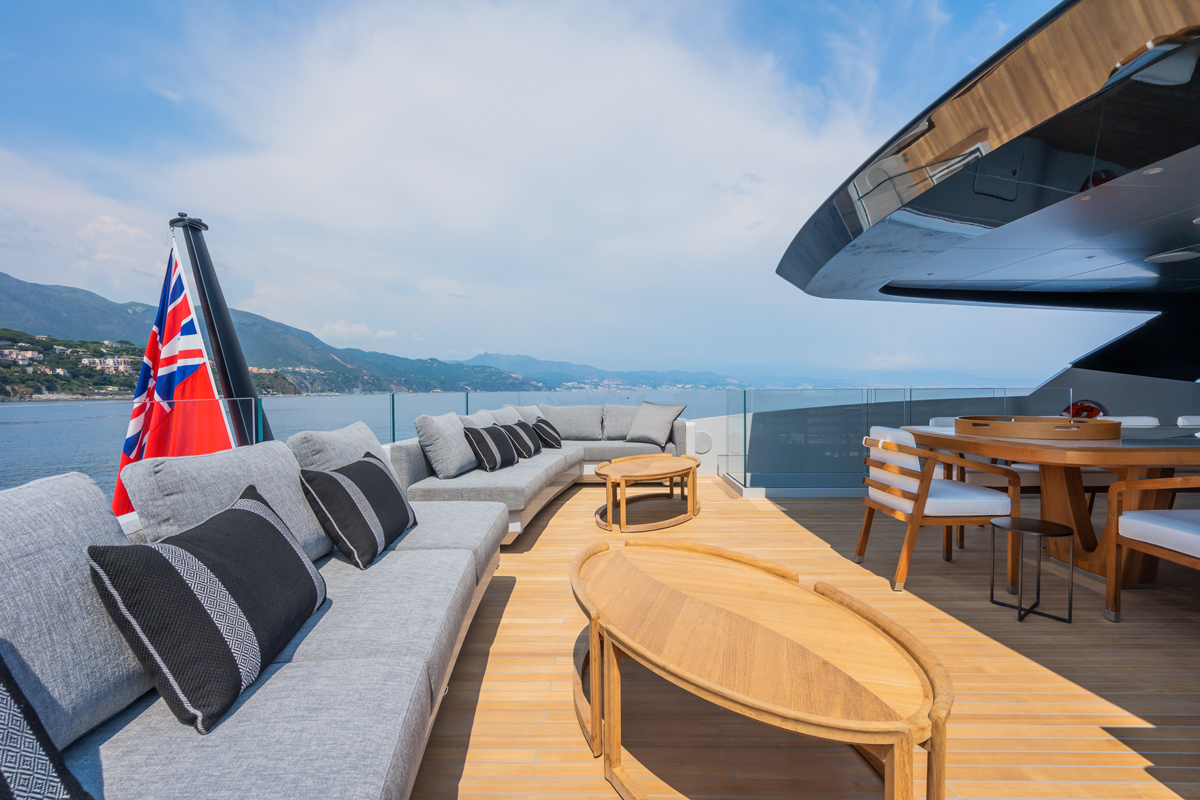 David Westwood, principal partner of TWW Yachts, describes the interior as one of the finest he has seen on a yacht of this size. Grey accommodates up to 12 overnight guests in six suites, including two custom suites on the main deck. The yacht also provides space for a crew of up to nine.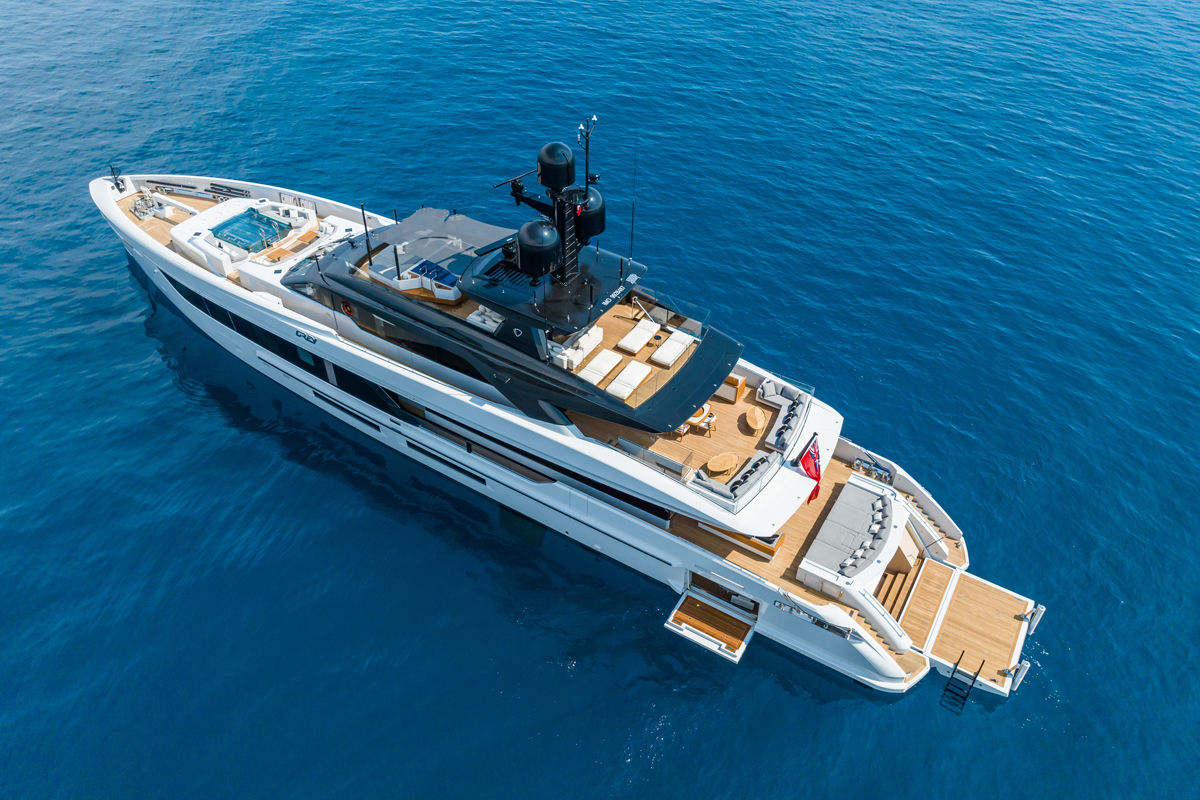 The owner chose the conventional propulsion package offered by Tankoa, enabling a top speed of 18 knots when utilizing both the main diesel engines for propulsion and one diesel generator for the hotel load.
Tankoa
was founded in 2007 and began production in 2008. A true "boutique shipyard", focused on building semi-custom and custom constructions 45-meter and up.
Credits: Julien Hubert/TWW