The 53-meter sailing yacht
Jasali II
has returned to the Viareggio shipyard for a refit. The sailing yacht was launched in 1998 as part of the Perini Navi fleet. She will have a general survey and redesign of the exterior, activities carried out by NCA Refit brand of the
TISG Group
and supervised by the yacht's Captain Danilo Lo Bianco, a historical figure in the Perini Navi fleet.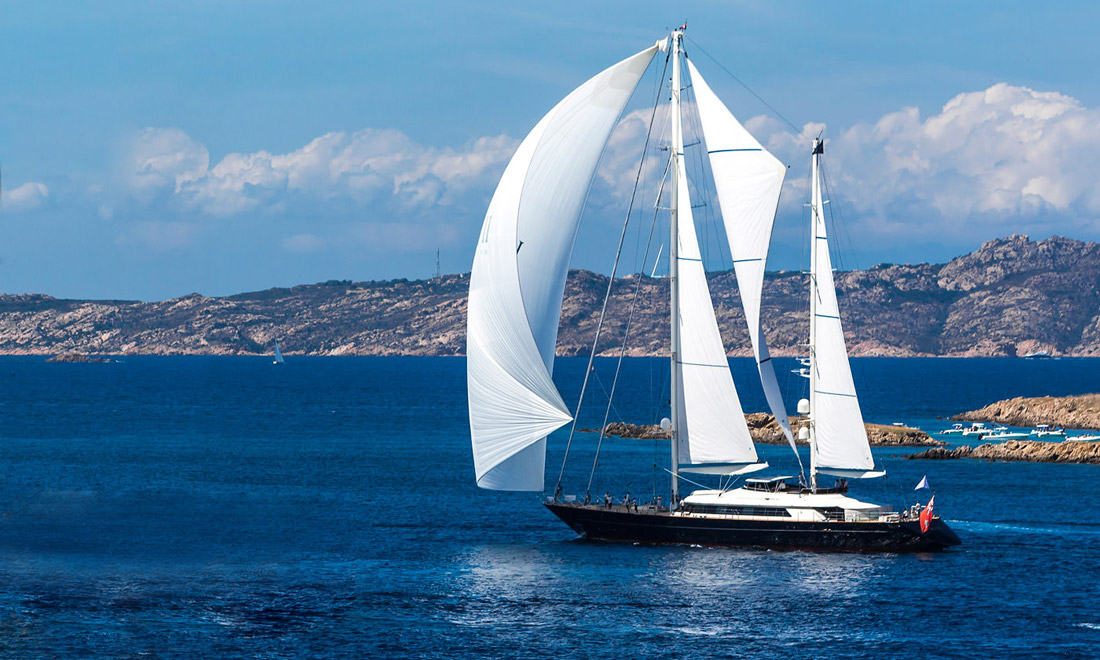 "I am very proud to have here today an icon of Perini Navi history, the 53m Jasali II, an important return to the territory and a tangible sign of continuity," says Giovanni Costantino, Founder & Ceo of The Italian Sea Group. "In 2023 we will complete the refurbishment and rebranding of this site by completing the TISG 4.2 investment plan, which also includes the expansion and renovation of the Marina di Carrara headquarters and the La Spezia site, where the Tecnomar for Lamborghini 63 production has been completely transferred".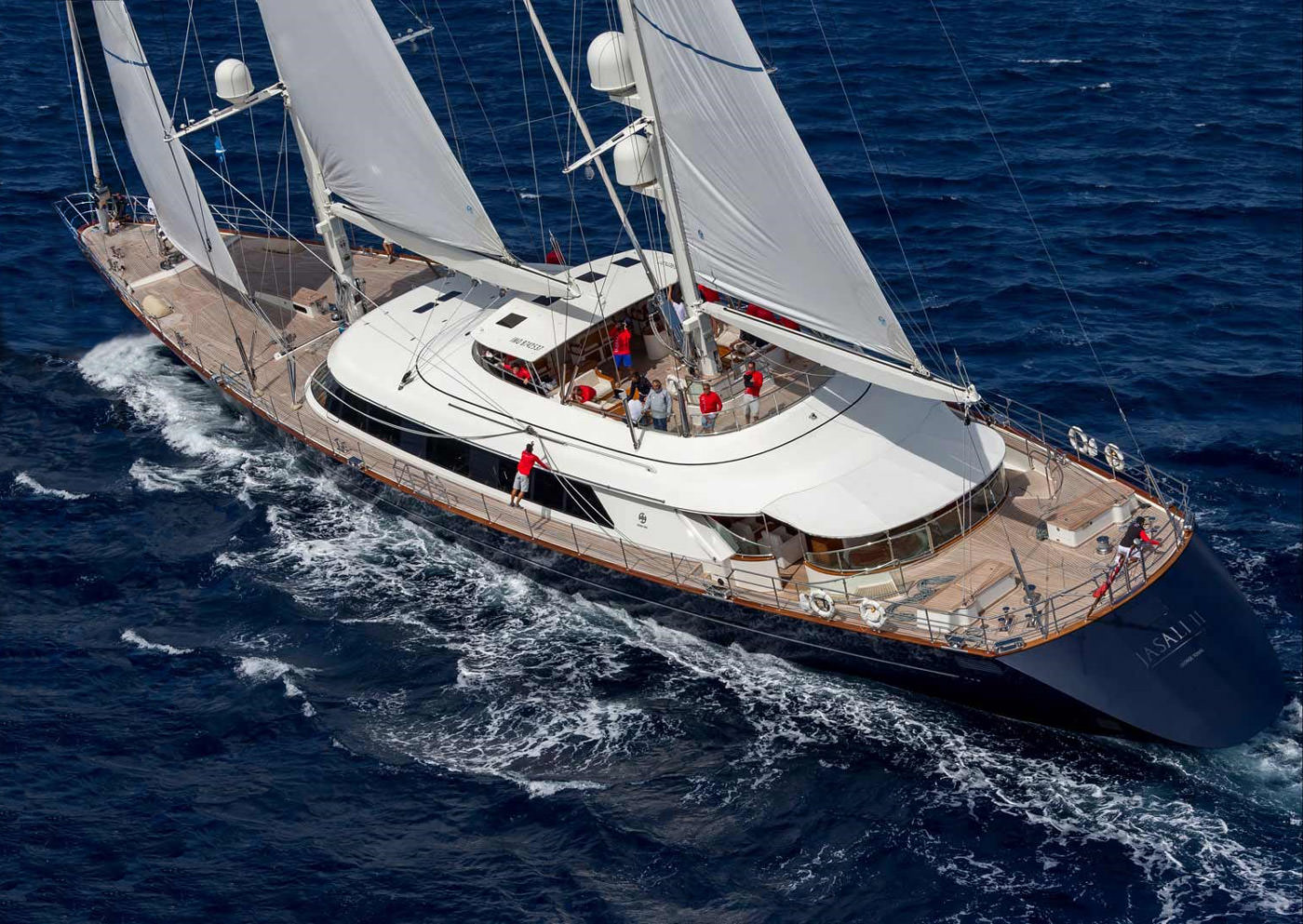 Jasali II will remain at Perini Navi's facilities until April 2023. For The Italian Sea Group it's an important step, this happened less than a year after the acquisition of the historic Perini Navi and Picchiotti brands.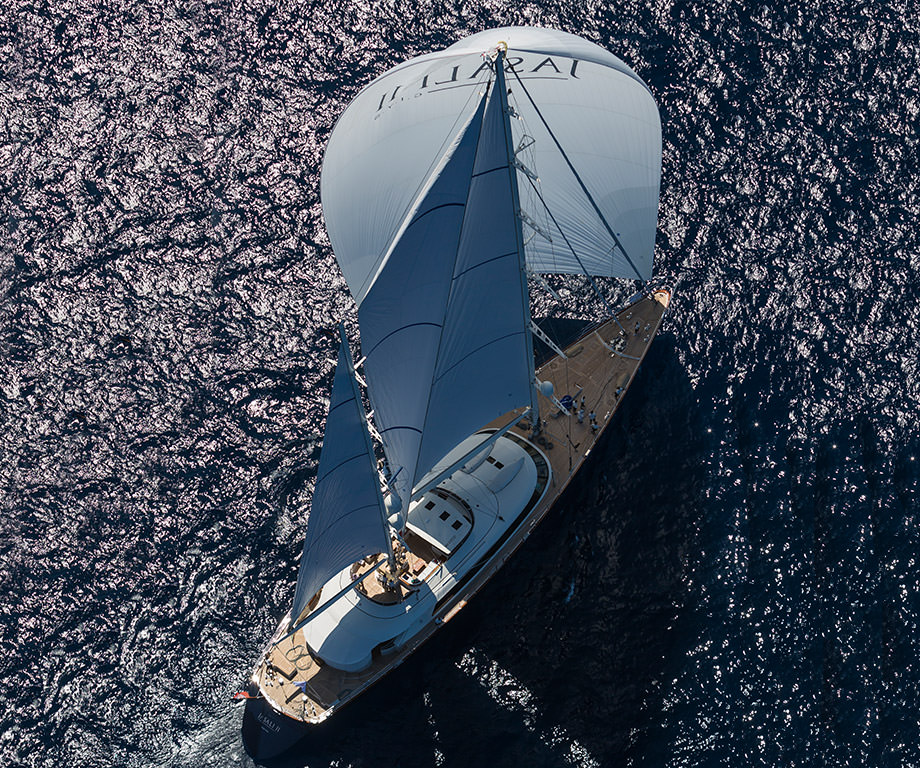 Production of the S/Y 60m
Katana
, whose activities resumed immediately after the brand's acquisition, also proceeded quickly and in accordance with the Group's standards. In addition to Perini Navi activities, the Viareggio site will also see the return of the Picchiotti brand with the production of the
Gentleman's yacht fleet
, in addition to the facility's production capacity for Perini Navi orders. Work is also being finalized on the new Perini fleet, completely innovative in terms of both style and sailing, in line with the plan for the continuity and development of sailing yacht production at the Viareggio site. The new fleet will be made official in February 2023.
The Italian Sea Group is a global operator in the luxury yachting industry, listed on Euronext Milan ("EXM") and active in the construction and refit of motor yachts and sailing yachts up to 140 meters. The Company, led by Italian entrepreneur Giovanni Costantino, operates on the market with the brands
Admiral
, renown for elegant and prestigious yachts,
Tecnomar
,
Perini Navi
, and
Picchiotti
; the Company has a business unit, NCA Refit, that manages the maintenance and refit services for yachts and mega yachts with a length over 60 meters.
Credits: The Italian Sea Group