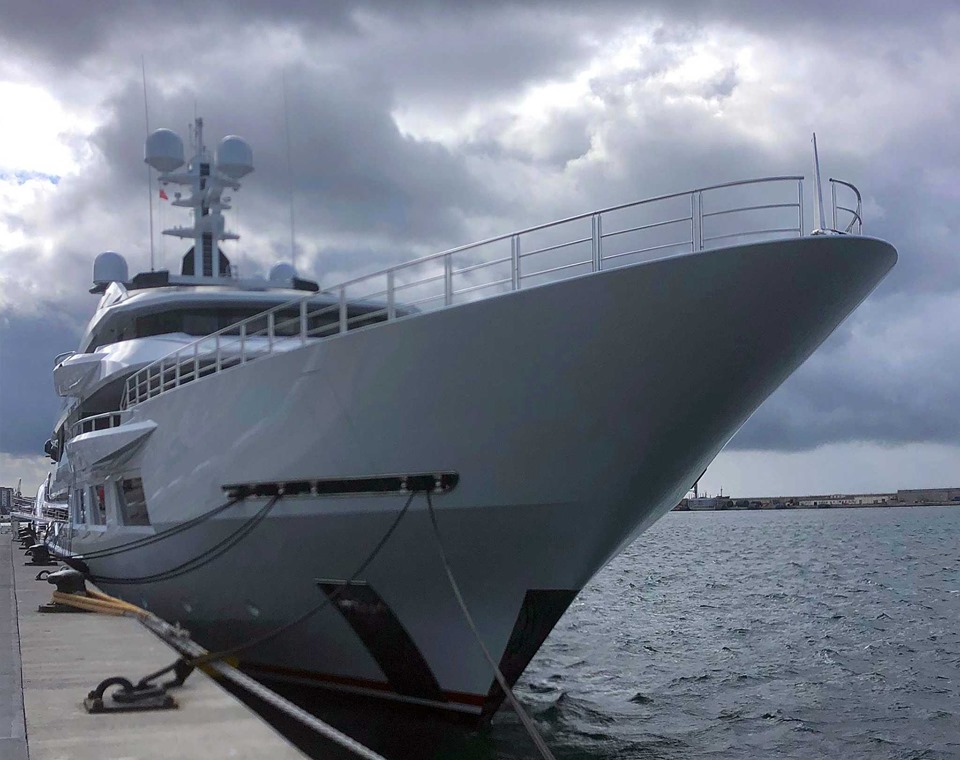 Photo: @DannyWheelz on Instagram via Dutch Yachting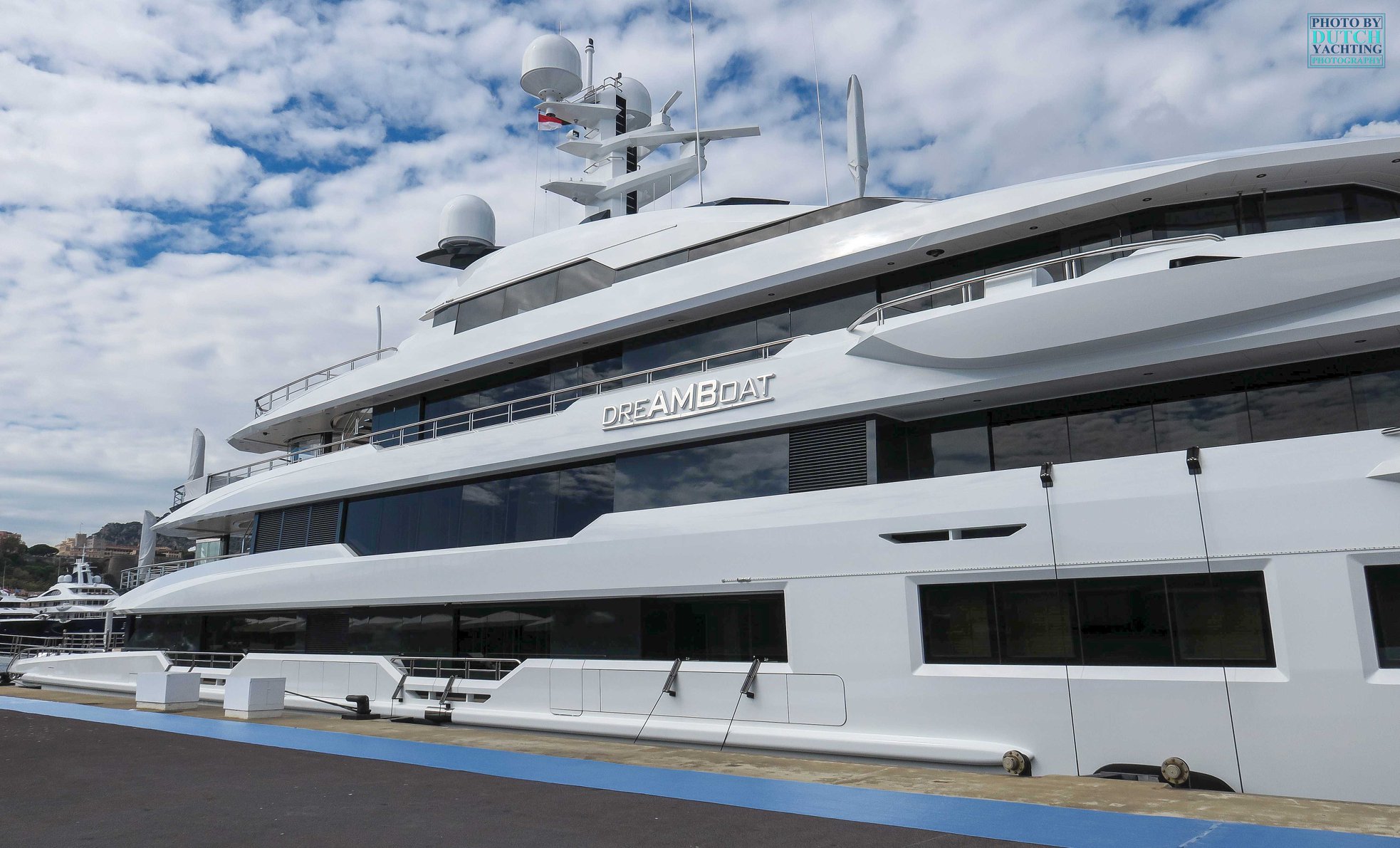 DreAMBoat at the MYS 2019. Photo via Dutch Yachting

The yacht of aluminium superstructure on a steel hull features a 14.2-metre beam. Sleek exteriors by Espen Oeino come trademarked with generous overhangs from the superstructure and cut outs in the bulwarks lending her classic and strong appearance.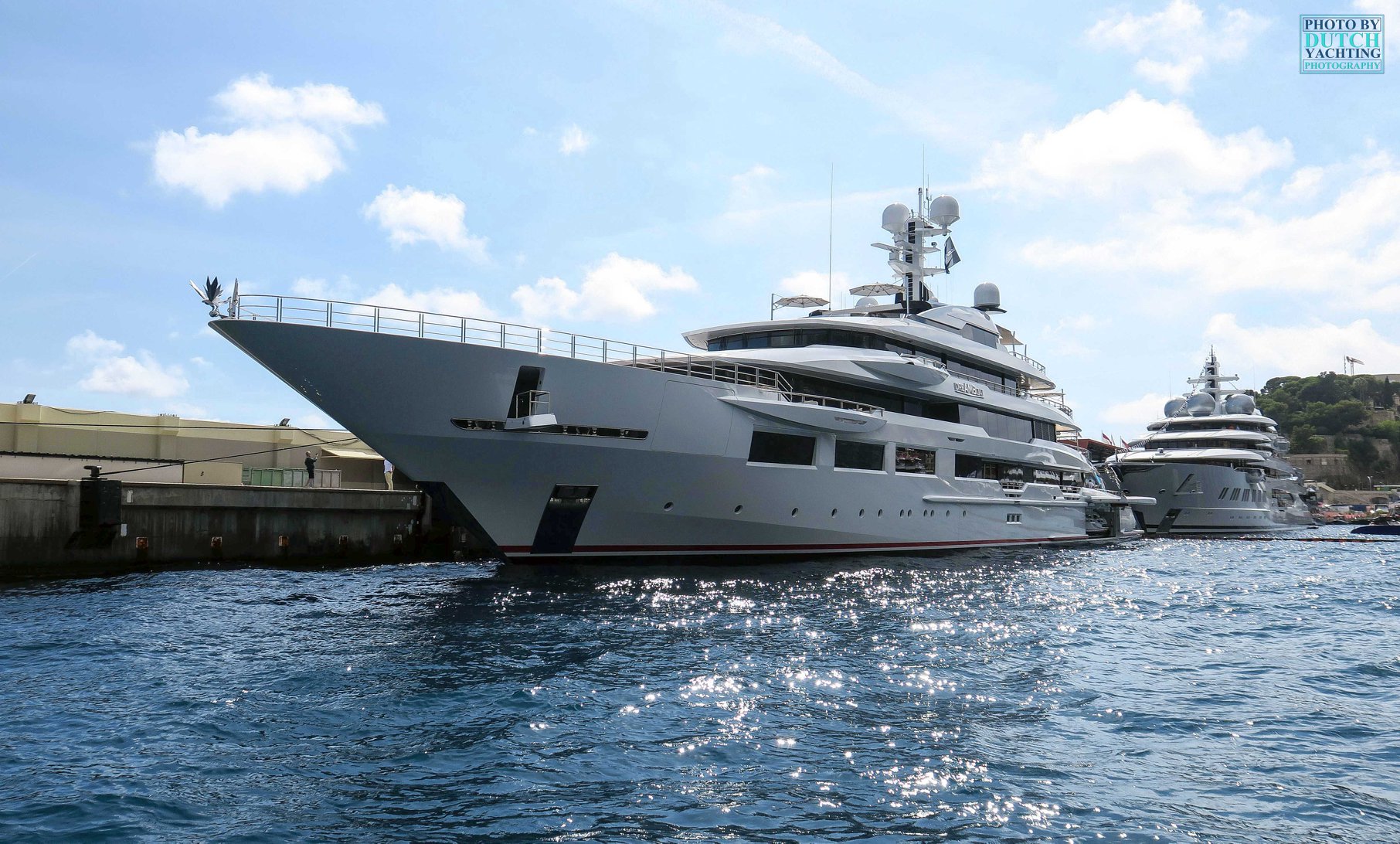 DreAMBoat at the MYS 2019. Photo via Dutch Yachting
The vessel's exterior also features numerous large windows offering panoramic views. Swimming pool aft at the main deck, a partially closed sundeck with Jacuzzi and plenty of seating and entertainment zones and a private Jacuzzi at the owner's deck.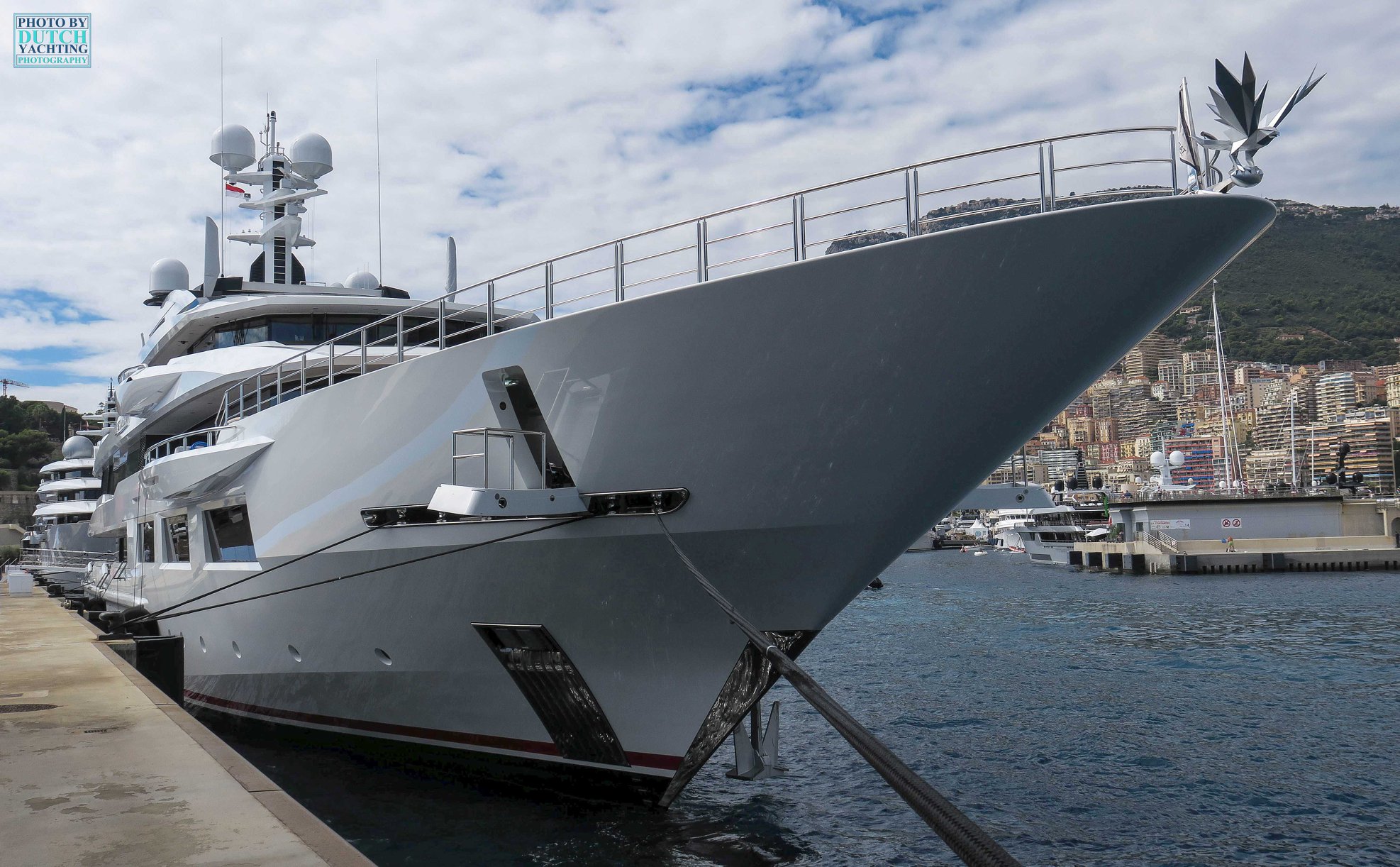 DreAMBoat at the MYS 2019. Photo via Dutch Yachting

DreAMBoat's
interior carries bespoke surfaces and limestone floors, all
decorated with sophisticated natural materials including wood, semi-precious stone, leather and mother-of-pearl all designed by Terence Disdale.
Her impressive interior volume of 2,950 GT allows accommodation for 23 guests on-board, along with up to 33 crew members.
Her propulsion package consists of two MTU 4,828 HP engines, with reported top speed of 18.5 knots.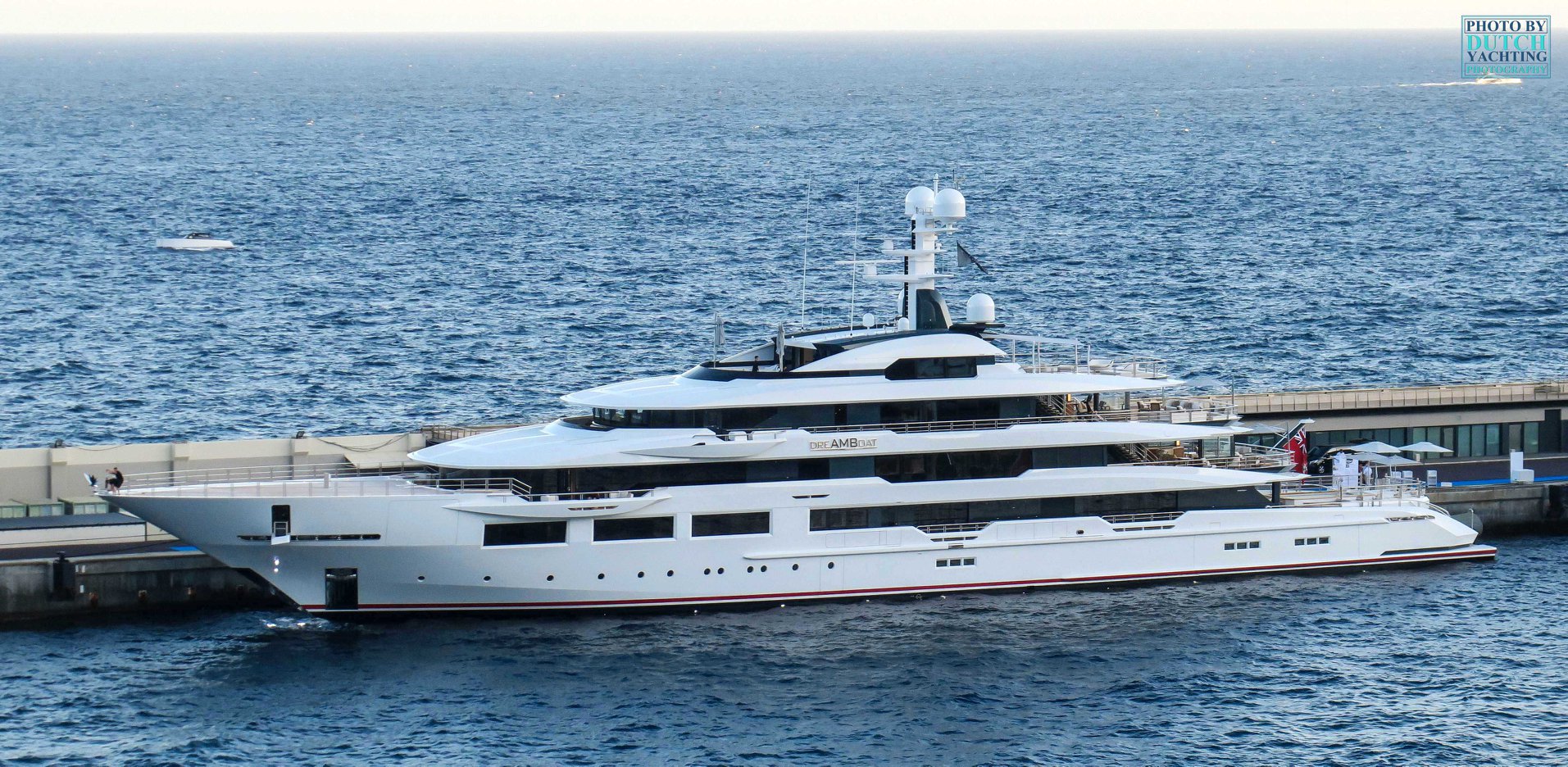 DreAMBoat at the MYS 2019. Photo via Dutch Yachting