­During the Monaco Yacht Show 2022
Meyer Yachts
, the superyacht division of the Meyer Werft shipyard, revealed its newest 210m concept. The TWO10 will feature sustainable propulsion solutions. The profile of the TWO10 is kept flat; however, a look at the decks illustrates the yacht's enormous size. Technically the TWO10 relies on green propulsion solutions, for example with fuel cells and battery systems.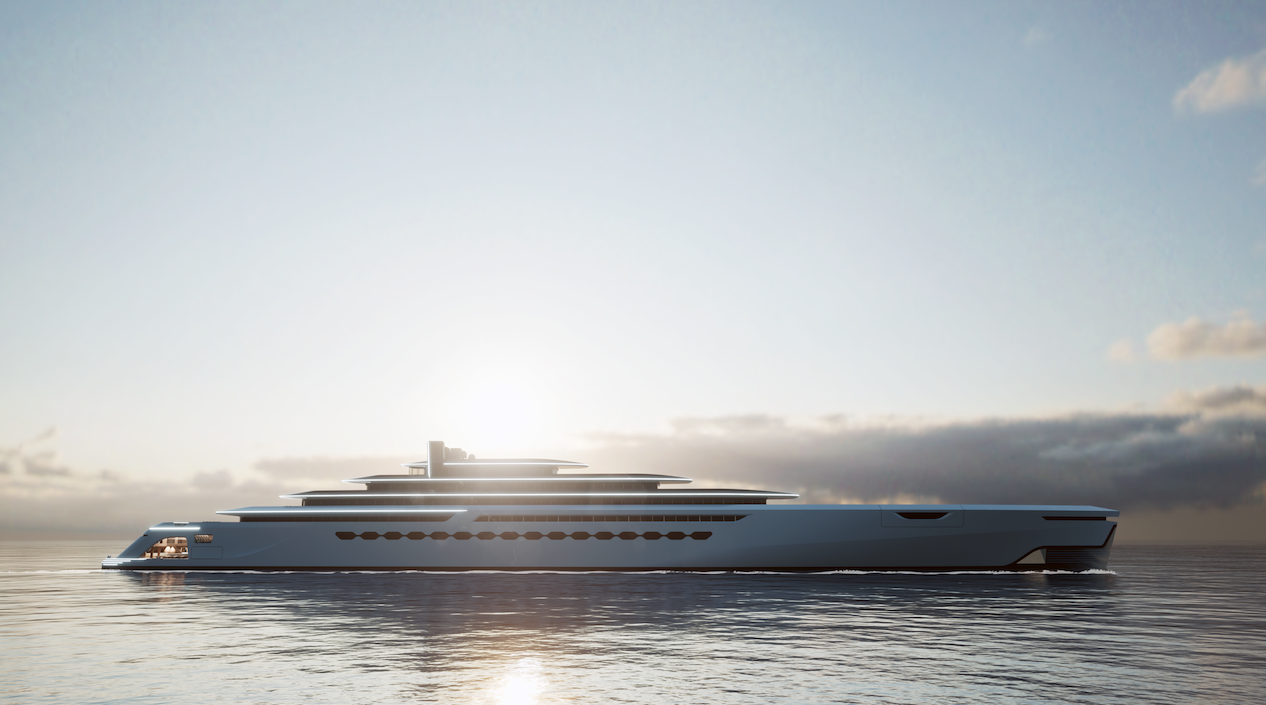 "Here we show once again what innovations Meyer Yachts is capable of. We design our concepts in such a way that we can also make them a reality in this form. This makes our yachts technology pioneers from which many other types of ships and people will also benefit," explains Jan Meyer, Managing Director.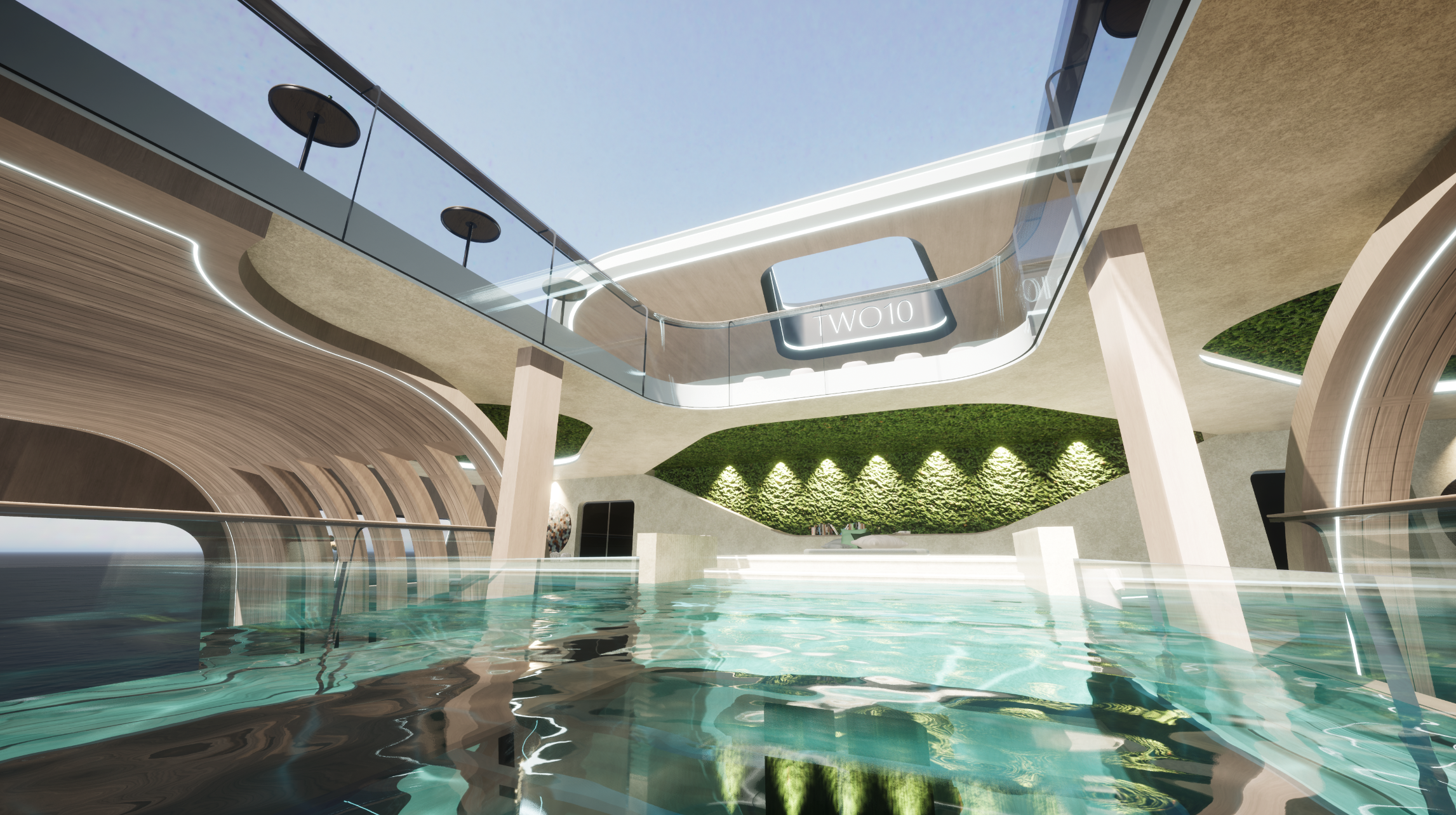 The entire design of the TWO10 focused on novel solutions. In perspective, drones can also be used for passenger transport on the helipad in the bow area and charged directly on board with the green electricity generated onboard. Thanks to the generous space available, there is also room for a complete tennis court, which is fenced in by a fine-mesh net during play.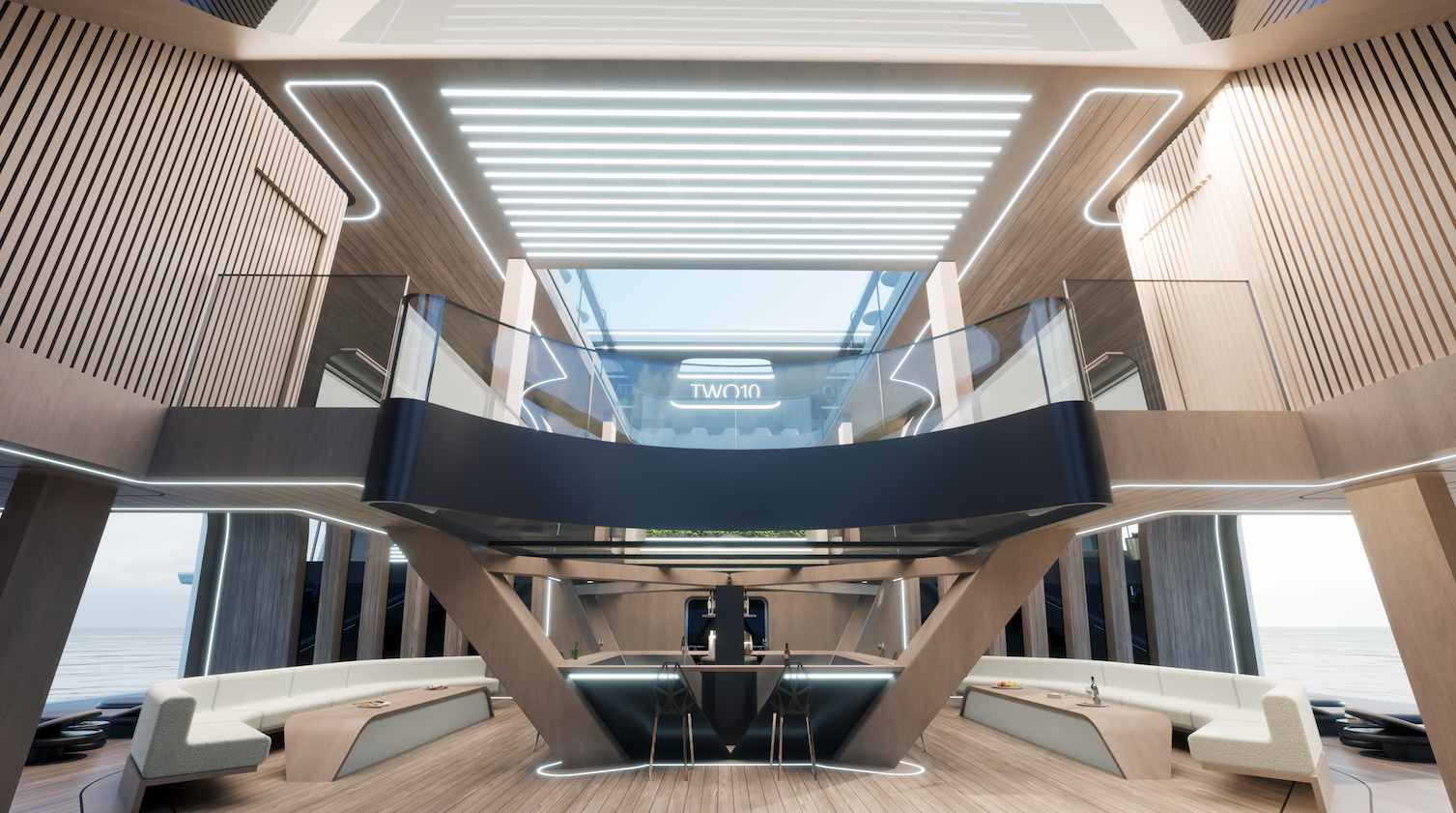 The TWO10's other features include a beach club that extends over two decks and has an infinity pool suspended virtually above the bar. Towards stern swimming guests look thereby by the largest disk, which was ever used also a yacht.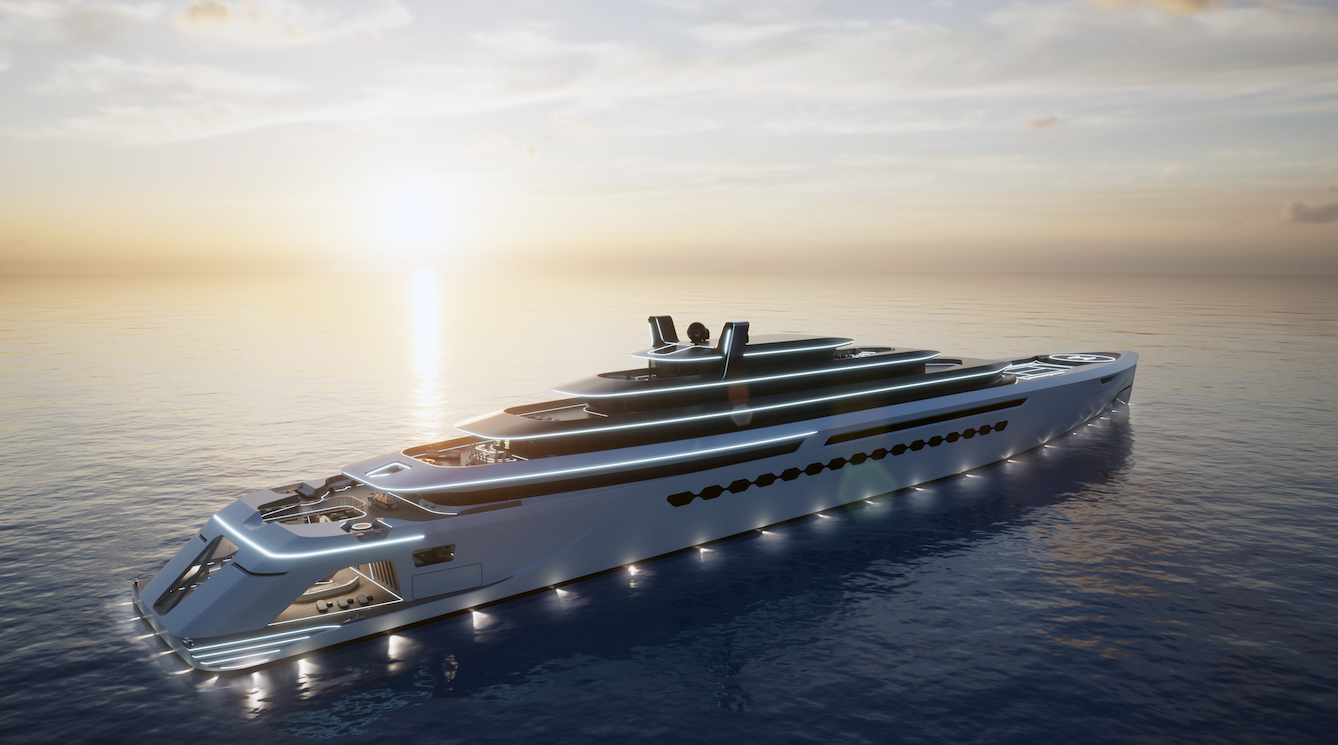 The TWO10 concept is the second design after the 150 meter ONE50, which was revealed at last year's Monaco Yacht Show.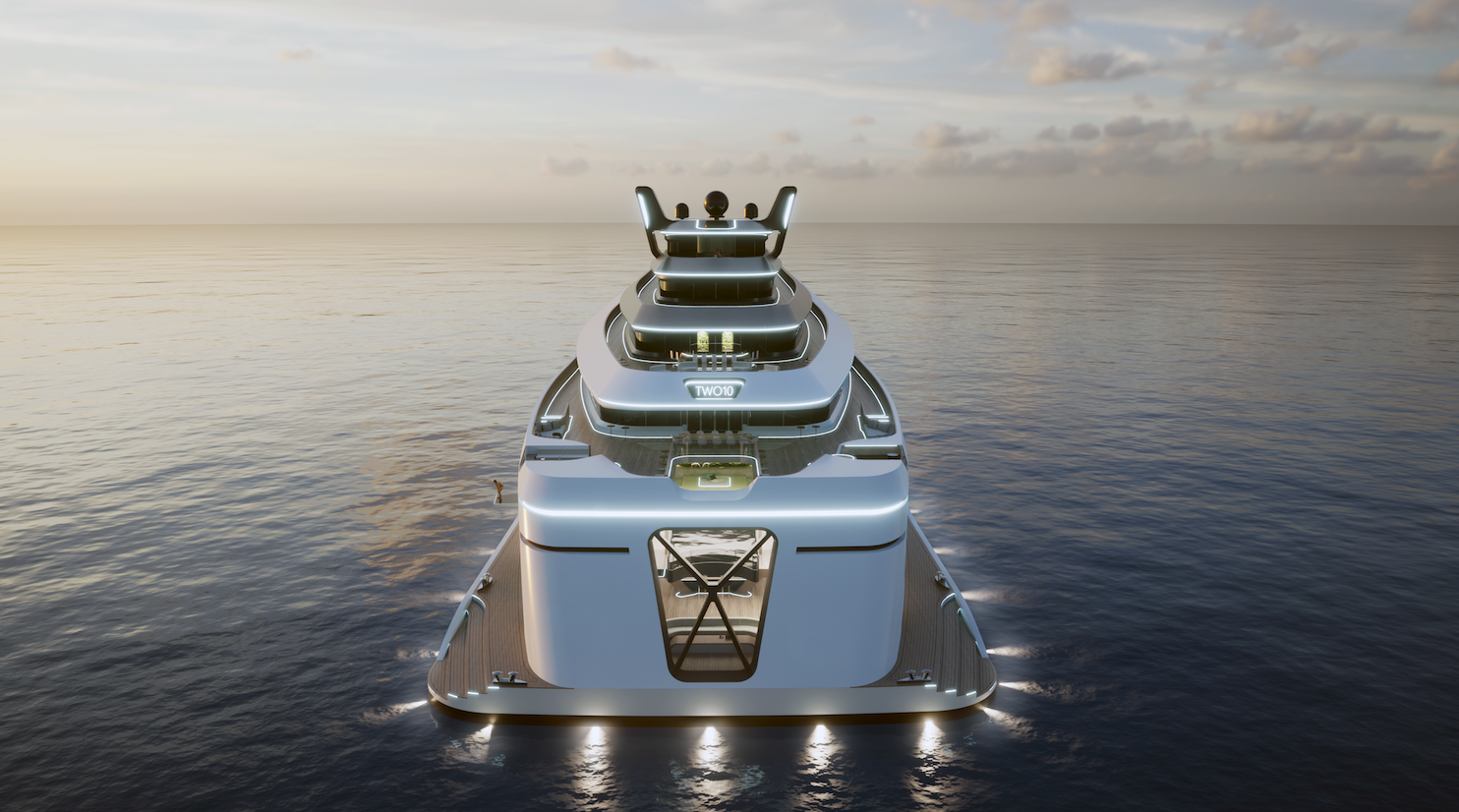 Meyer Yachts is the superyacht division of the Meyer Werft shipyard. The company was founded in Papenburg in 1795, and our shipyard facilities are still located there to this day. The Meyer family has kept its shipbuilding company on course for 225 year. Meyer Werft is one of the largest and most modern shipyards in the world.
Credits: Meyer Yachts