Admiral Yachts constructed the vessel M/y Life Saga with a steel hull and an aluminium superstructure.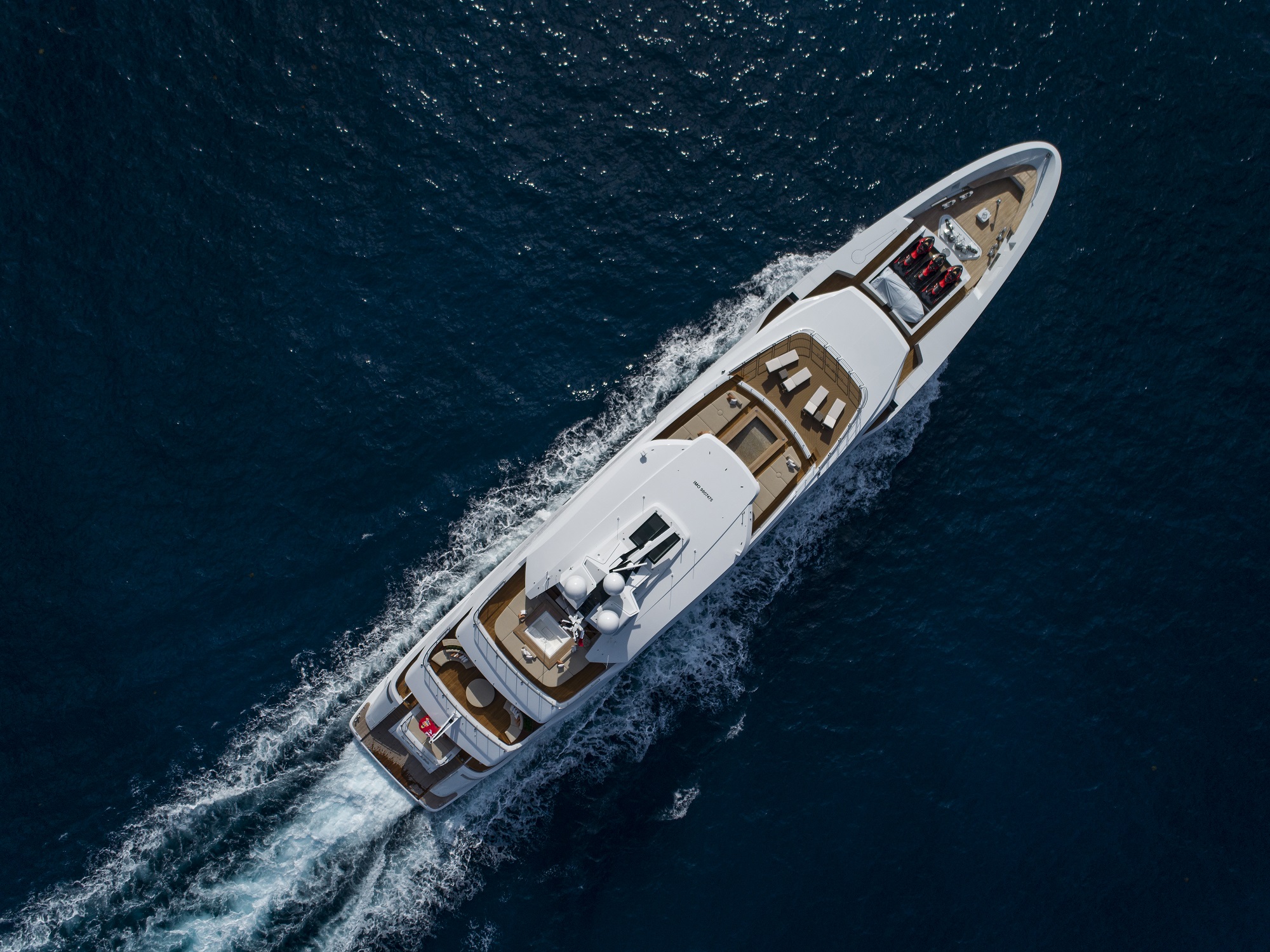 The main saloon come with vertical windows. The rest of the interior benefits also from floor-to-ceiling windows to receive a lot of natural lights and panoramic views.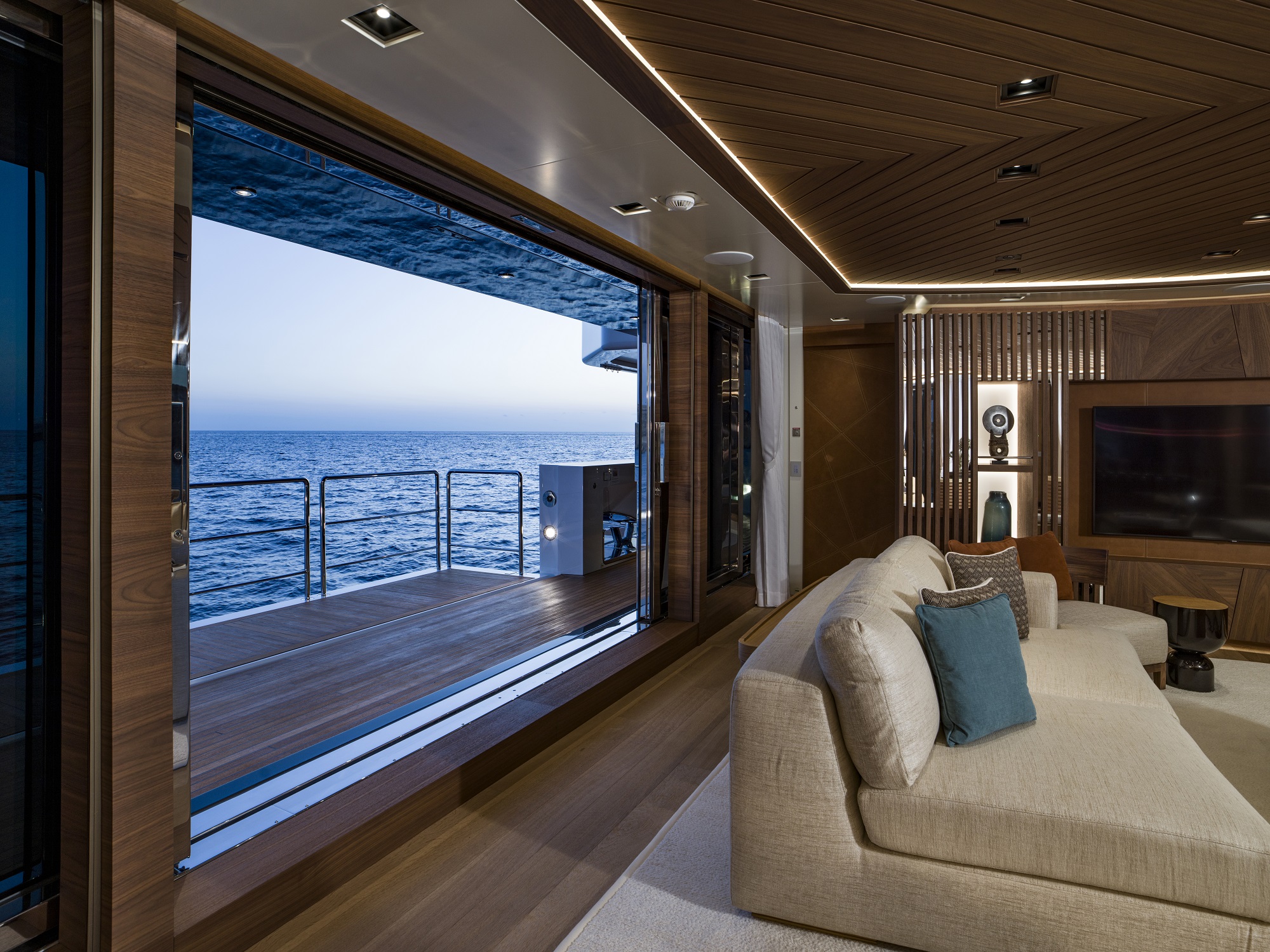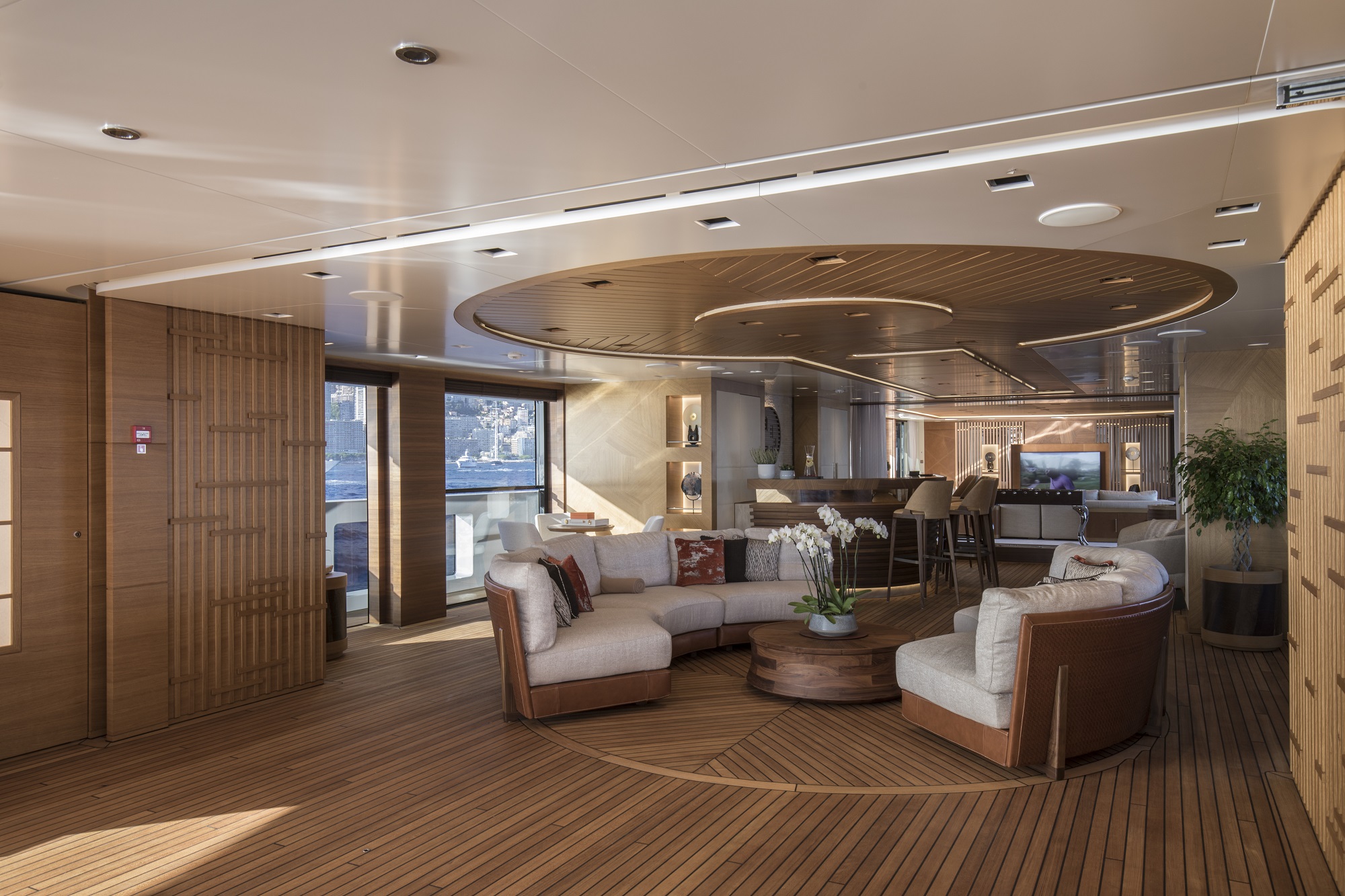 M/y Life Saga presents itself with a classic line but with touches of originality represented by the large central glazing that connects the main to the upper deck.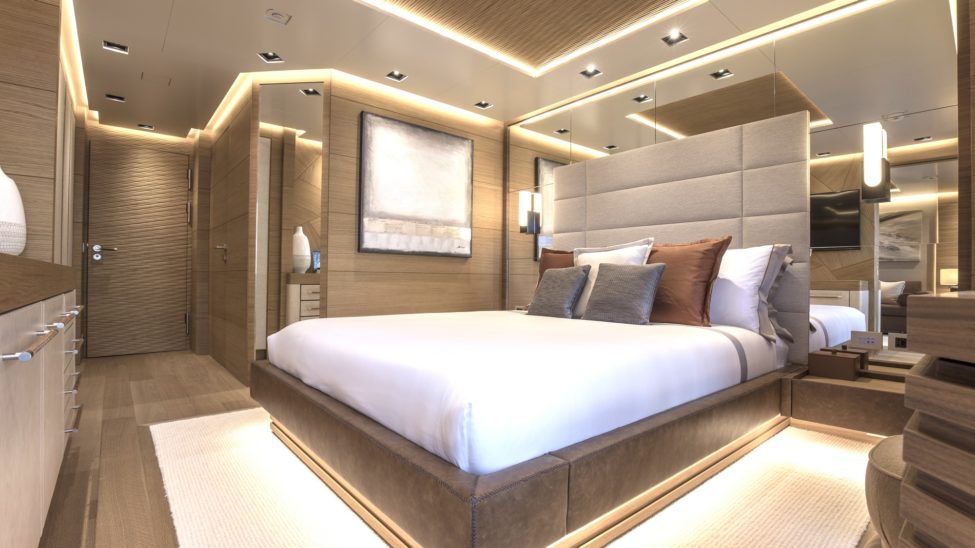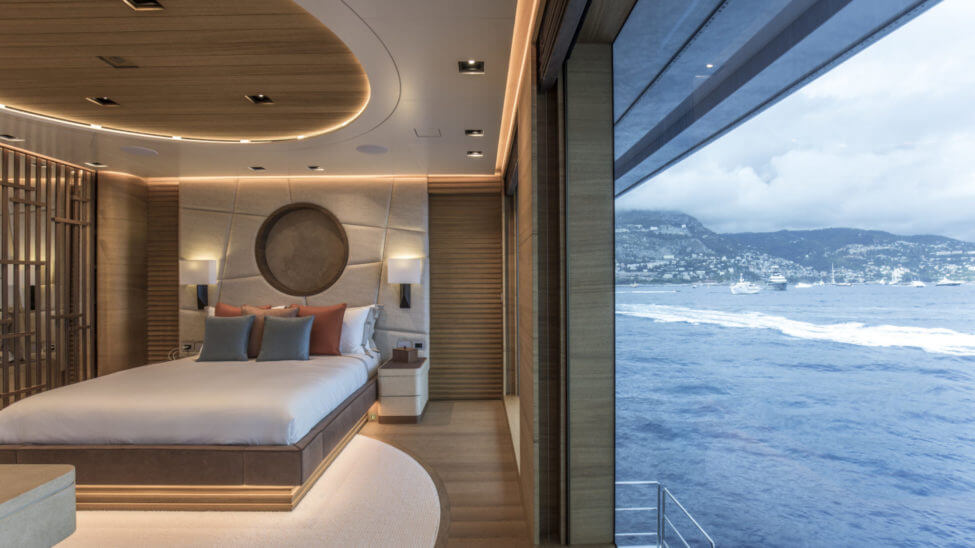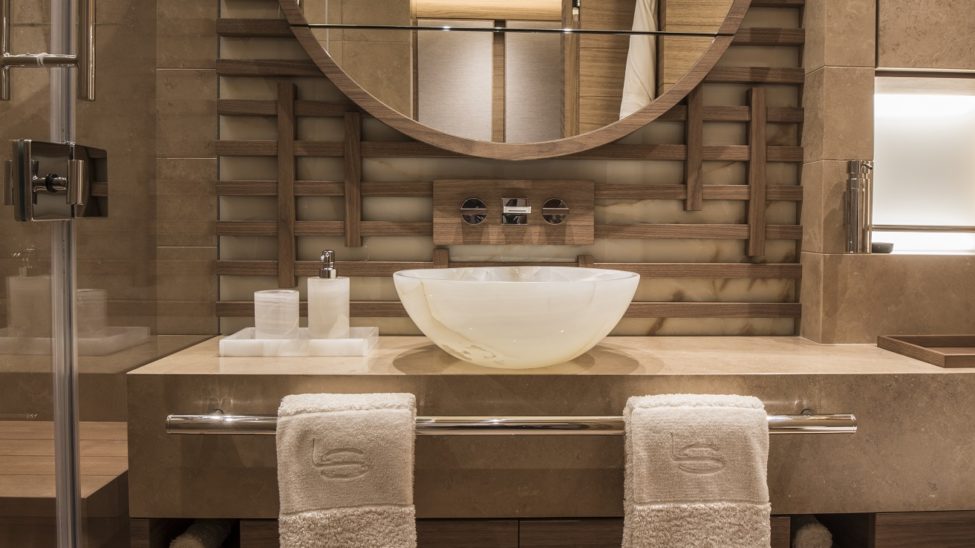 This feature together with the large vertical windows from the master cabin and the Vip cabin on the upper deck offers the feeling of touching the sea at all times.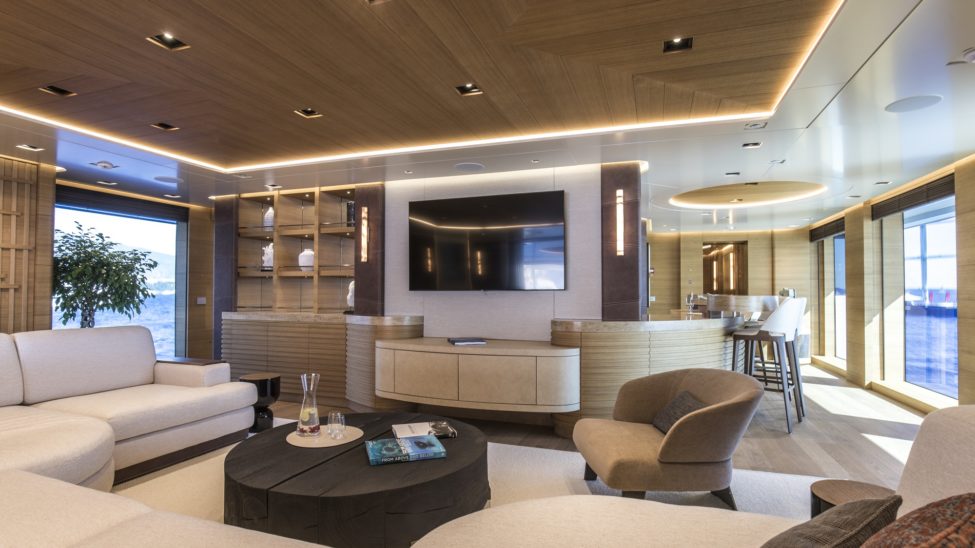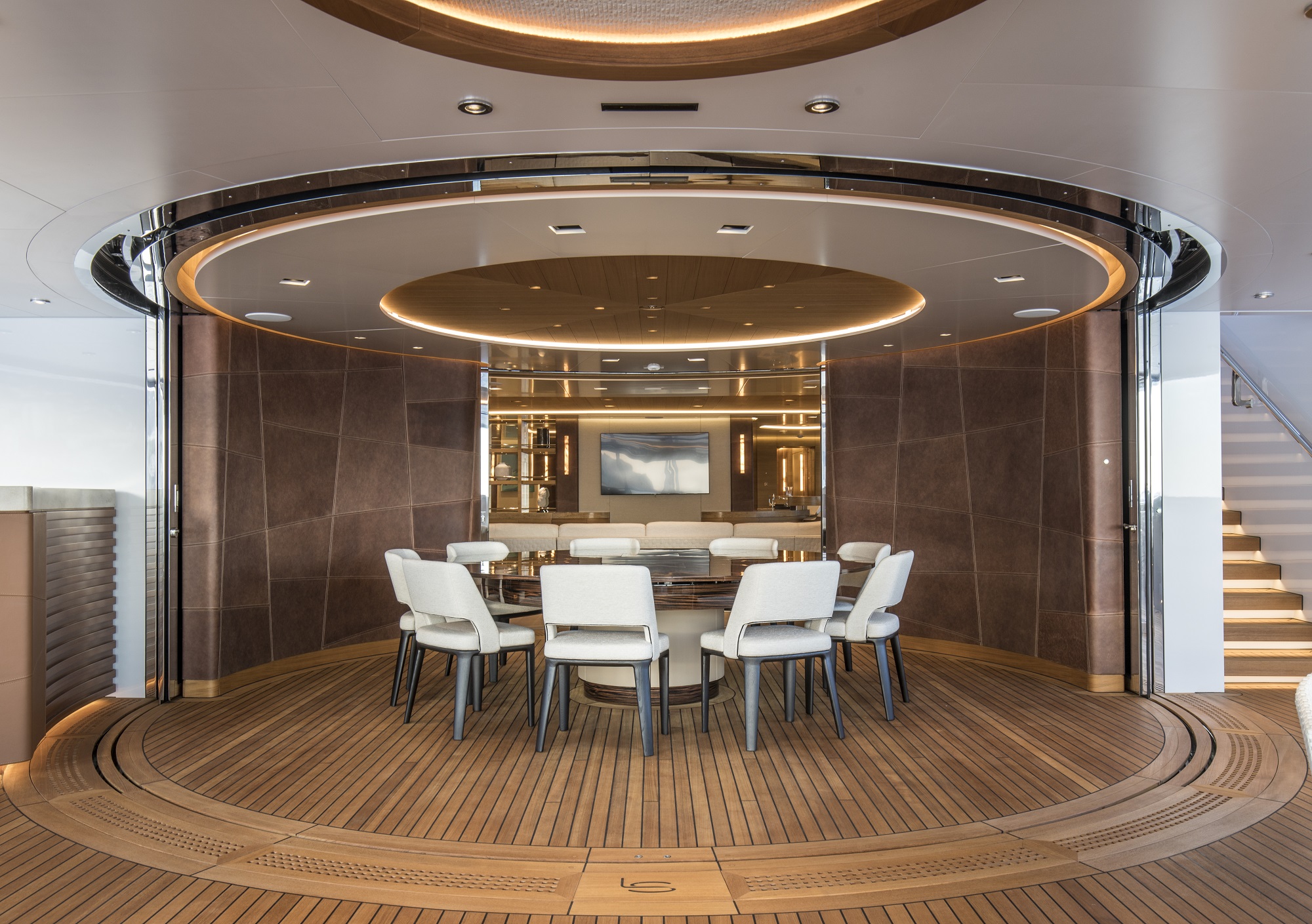 The Sundeck has generous spaces, ample sun pads and a bar area connected to one of the 2 swimming pools. The beach area is large and equipped with all comforts, from the sauna to the gym, but with the plus of two beachside platforms.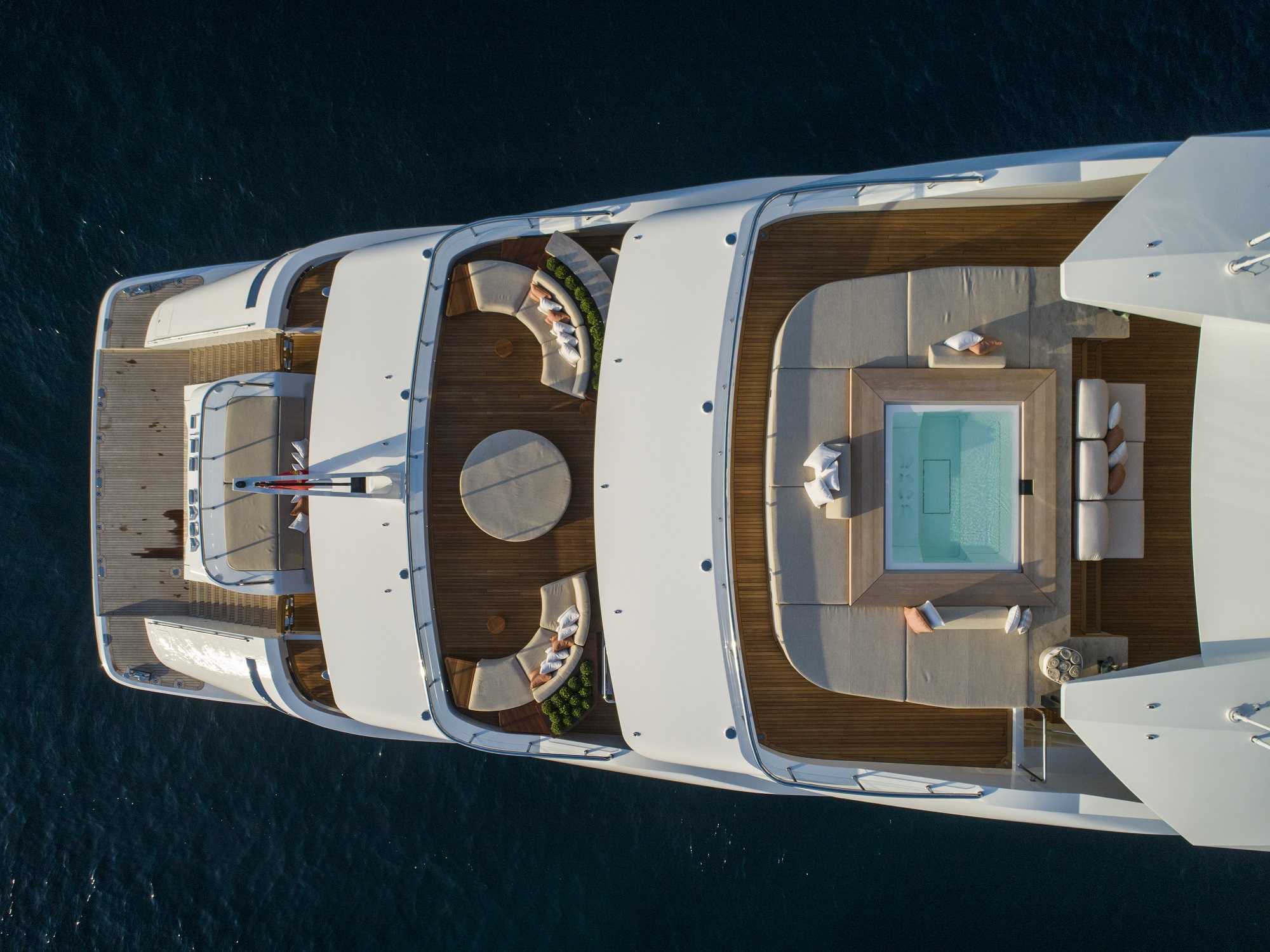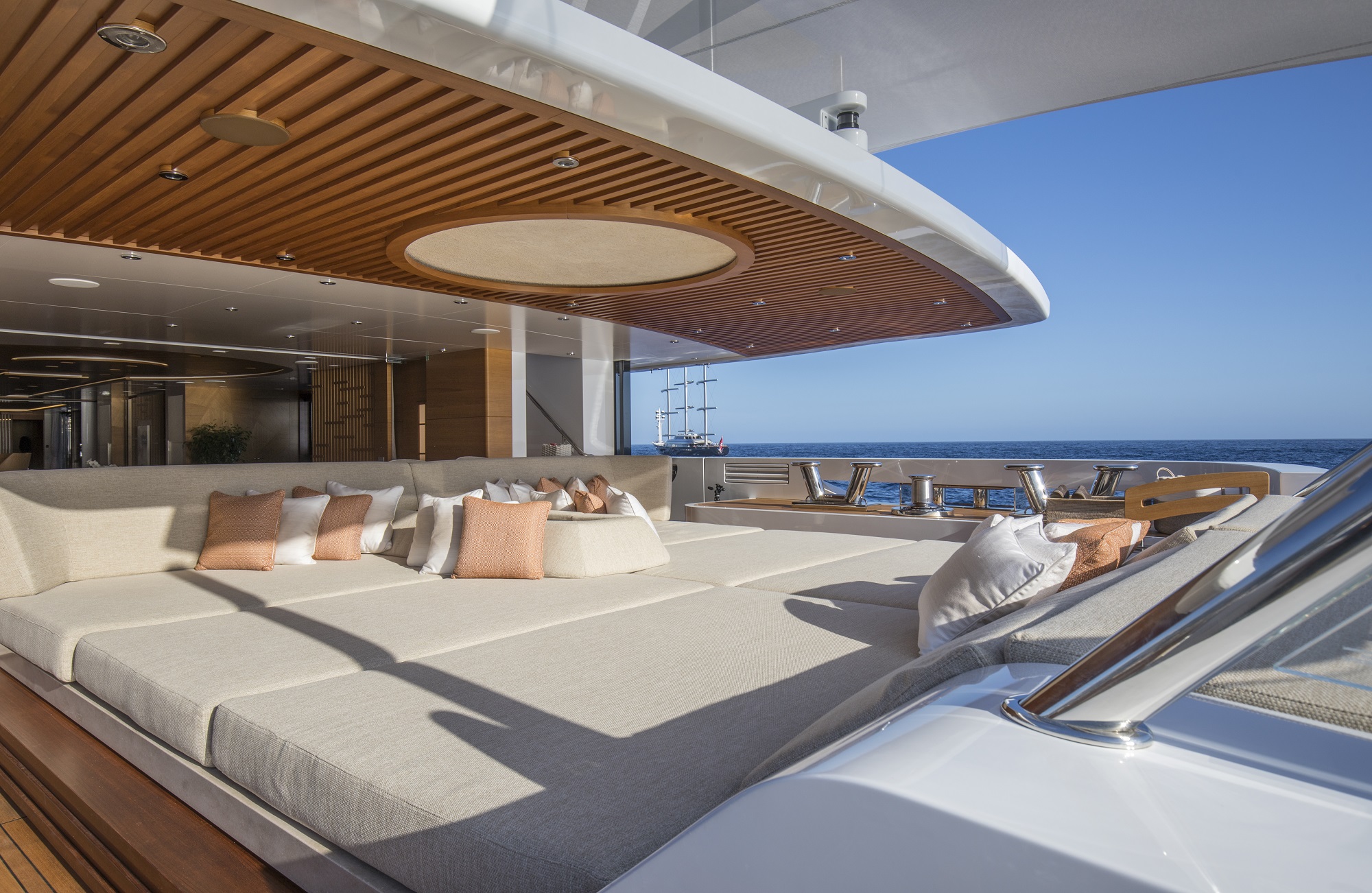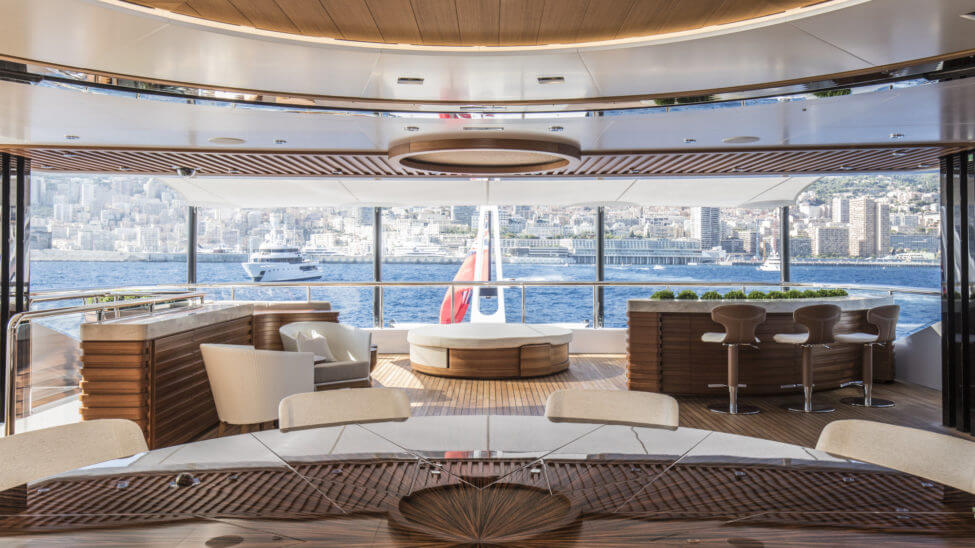 The Interiors are the result of a single keyword: Relax. A small palette of materials and finishes have been used in order to keep continuity throughout the boat that allows guests to flow uninterrupted from space to space. The leather coupled with natural oak, walnut and teak finishes are the perfect combination for a relaxed nature on board.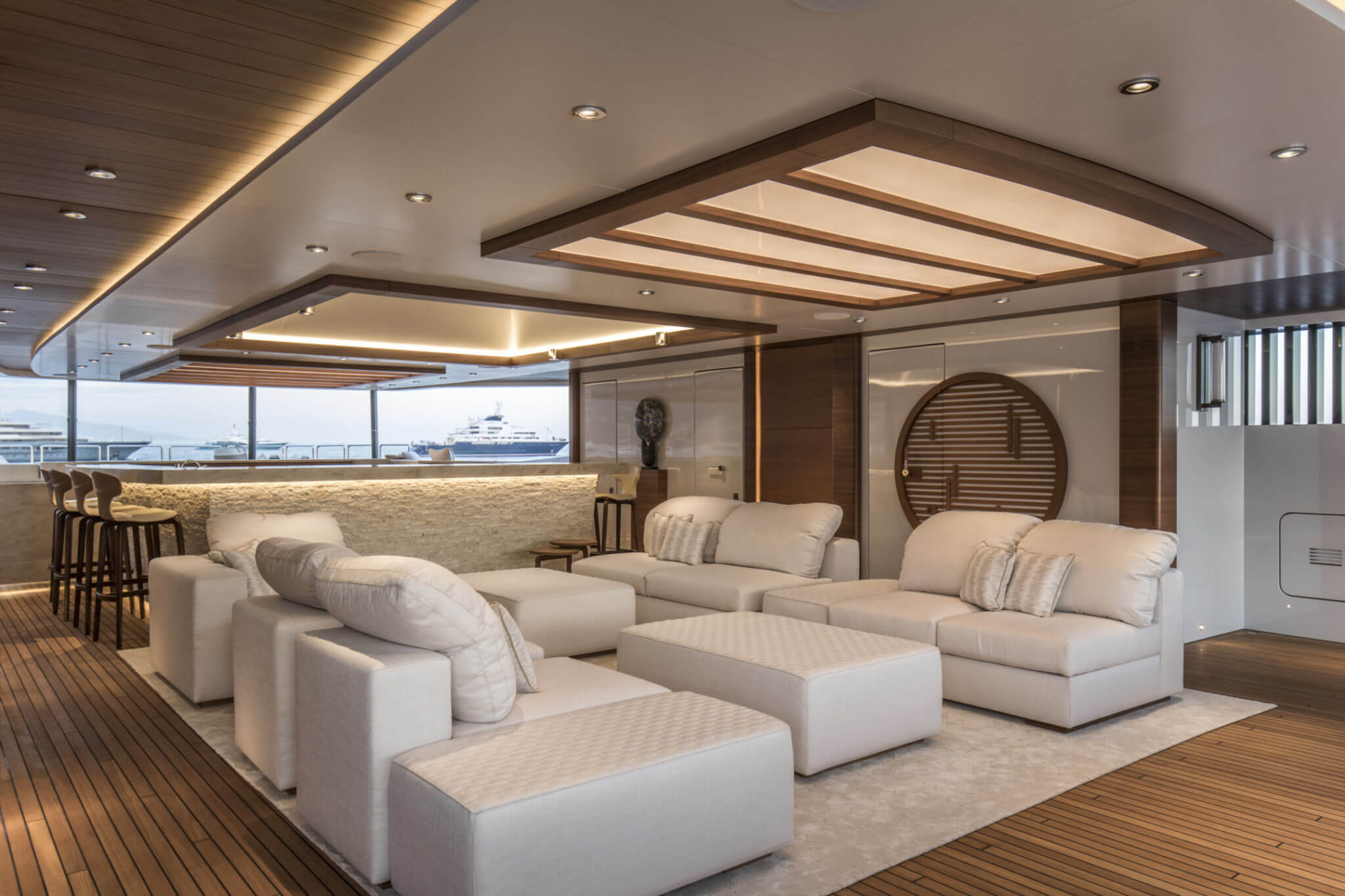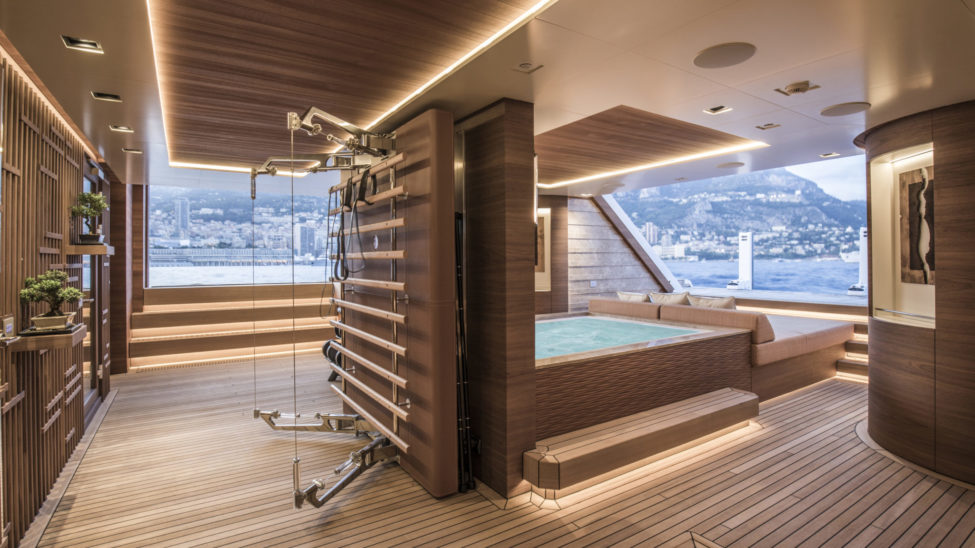 With her two Caterpillar engines, the 65m yacht reaches a maximum speed of 16 knots and a cruising speed of 14.5 knots.