The
Azimut Benetti
Research and Development Office took part in the European Paint-it environment friendly manufacturing approach for marine antifouling coating (LIFE15 ENV/IT/000417 PAINT-IT), a major international research effort co-financed by the European Union through the LIFE Programme in the area of antifouling coatings for hulls, confirming its intention to contribute to a yachting industry that is respectful of the marine ecosystem.

Azimut Benetti Group has been a leading force in efforts to improve the sustainability of the yacht industry on an ongoing basis. Through its Research and Development Office, the company supports and plays an active role each year in numerous research projects addressed at reducing the environmental impact of the yacht industry.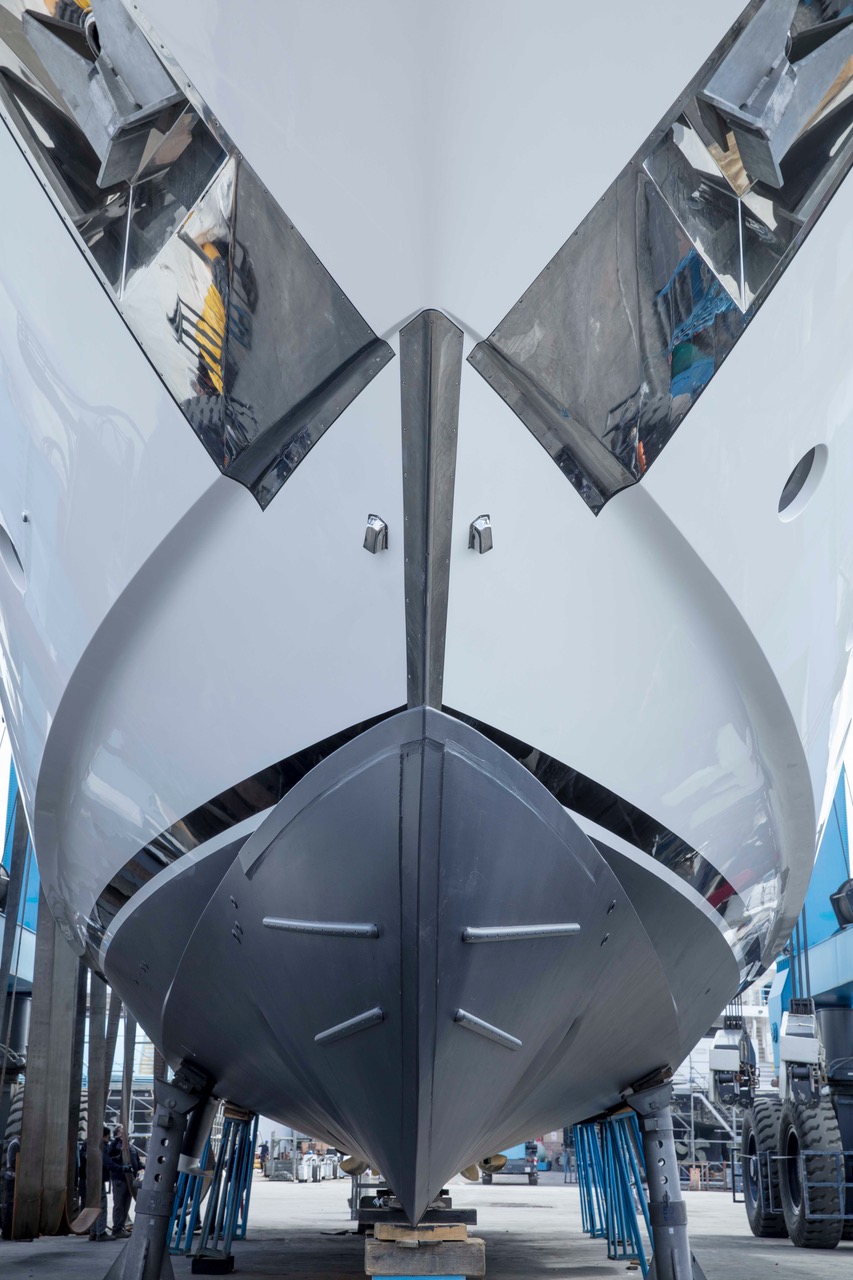 The latest important initiative to which Azimut Benetti has made a vital contribution is the Paint-it Project, an interesting research effort led by an international working group with funding from the European Union. The project, supported by several leading industrial players, including not only Azimut Benetti but also Colorobbia Consulting (Sovigliana-Vinci in the province of Florence) with its Colorobbia Research Centre, and the Rome-based universities of Tor Vergata – Department of Business Engineering (a point of excellence in this sector) and Niccolò Cusano – Department of Engineering, has led to the development of several innovative non-toxic antifouling coatings for marine applications featuring a high level of environmental sustainability, because no biocides harmful to aquatic species are released into the marine environment, unlike traditional antifouling coatings, which leach biocides based on the toxic action of copper compounds and other similar organic/metallic substances. Along with eliminating biocides, these coatings also have a significant environmental impact in terms of lower energy use, greenhouse gas generation and waste production, reducing the need for hull maintenance, and greatly reduced emissions.
The formula that was tested can be also used in civil engineering; in wastewater treatment plants; and, more generally, in plants that use water systems in various industrial production processes.
Azimut Benetti Group is a leading builder of luxury yachts from 11.8m to more than 36m in length. It owns the following brands:
Azimut Yachts
,
Benetti Yachts,
Yachtique, Lusben, Marina di Varazze and Royal Yacht Club Moscow.
Credits: Azimut Benetti