Cantiere del Pardo is renewing its partnership with Luna Rossa Prada Pirelli, confirming itself as the team's official supplier for the 37th America's Cup in Barcelona.

After the collaboration signed for the 36th edition of the America's Cup, the Italian shipyard, which is celebrating 50 years of activity in 2023, will once again be alongside the AC75 Luna Rossa. This time there will be two of its renowned motor brand models, the VanDutch 48 and the Pardo Endurance 72.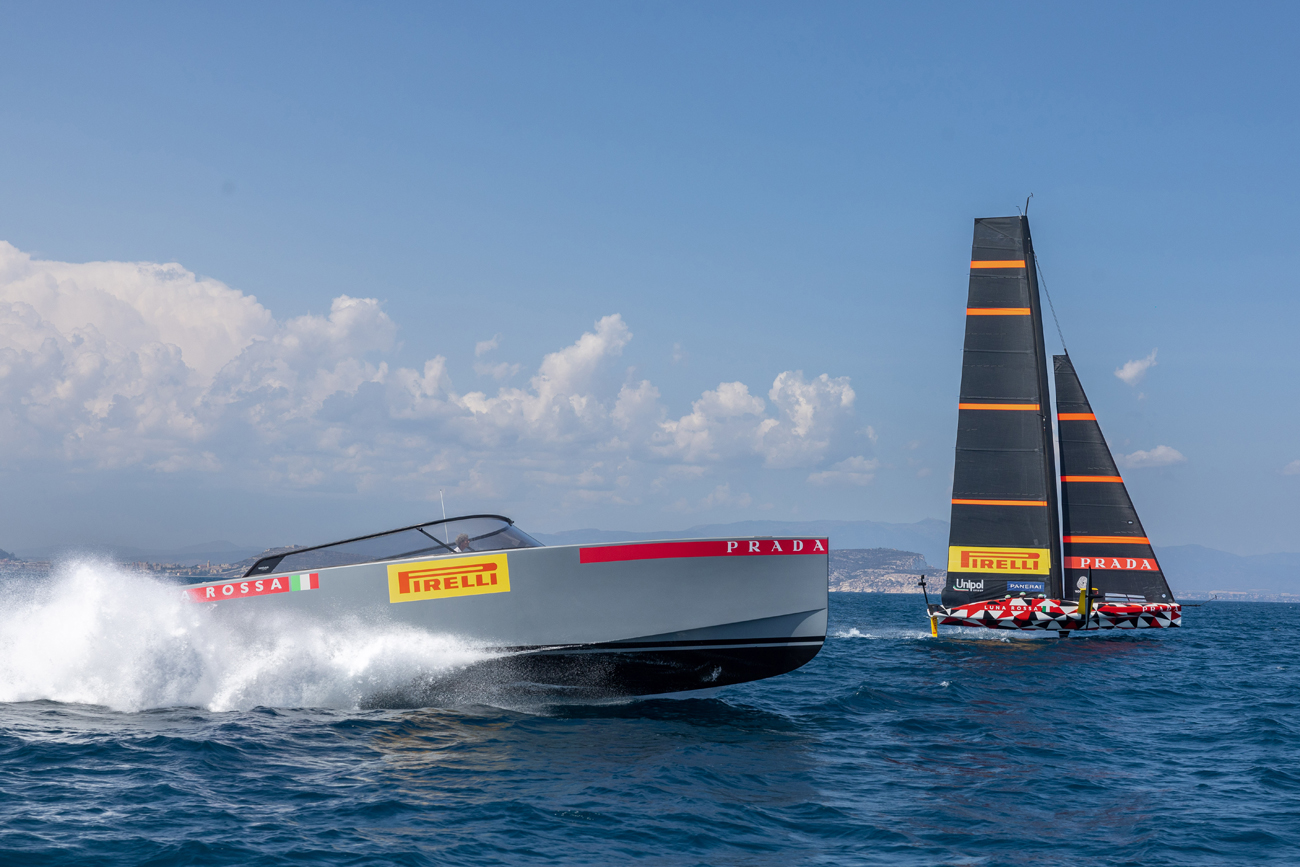 To accompany an iconic vessel like Luna Rossa in the oldest sporting challenge in the world, two boats were chosen according to very specific criteria in terms of performance, reliability, comfort and design, which make each one the best for its particular mission.
The motor yacht segment of Cantiere del Pardo, well-known worldwide thanks to Pardo Yachts, since 2020 includes also the brand VanDutch and its range of exclusive boats.
"Renewing the partnership with Luna Rossa Prada Pirelli for the second consecutive edition of the America's Cup is a source of great pride for us. Furthermore, this year, the collaboration directly involves Cantiere del Pardo with both its motor brands, VanDutch Yachts and Pardo Yachts. There is no firmer statement of the values that Cantiere del Pardo and Luna Rossa Prada Pirelli share, starting from Made in Italy excellence, technological innovation and performance," says Gigi Servidati, Chairman of Cantiere del Pardo.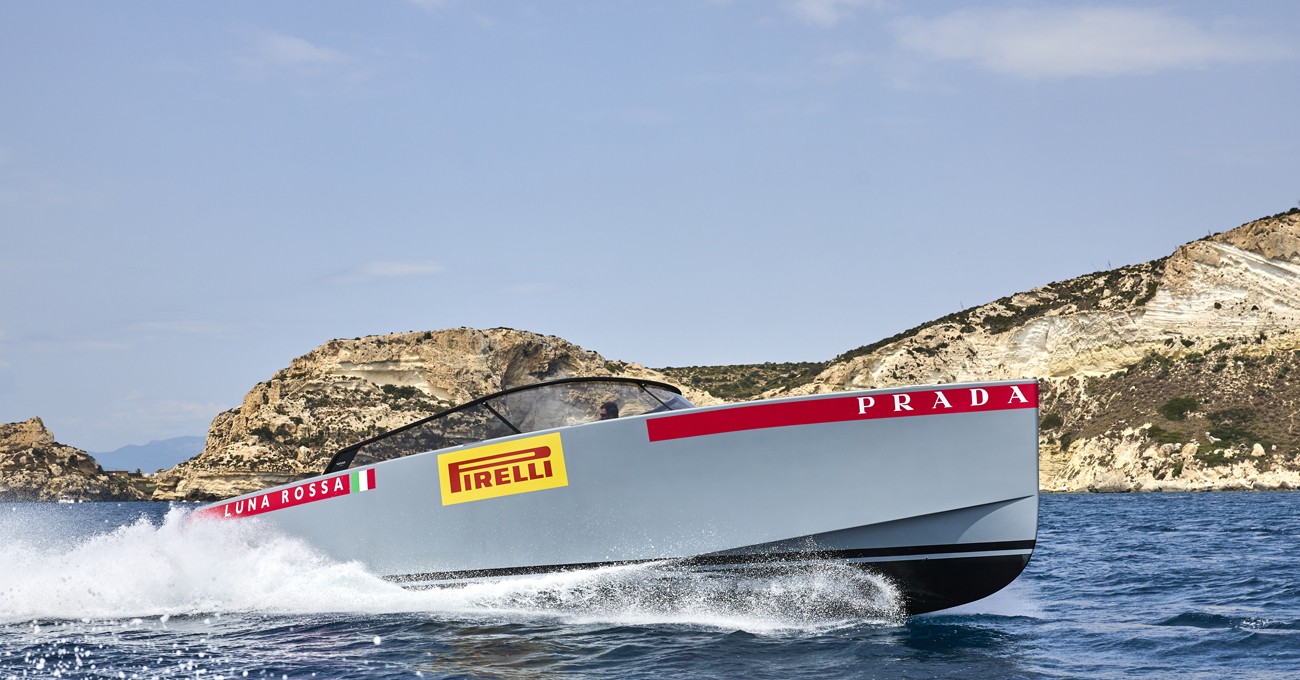 Although different in design and purpose, the two boats have the same objective, i.e. to provide an excellent and highly advanced final product that reflects the great Italian shipbuilding tradition.
The VanDutch 48, one of the first models built by Cantiere del Pardo after the acquisition, is a 14.60 m high-performance luxury yacht, characterized by the unmistakable sporty lines (created by Mulder Design) and by powerful engines (2 x Volvo Penta -D11- 725 HP–Shaft Drive), which allow it to exceed 35 knots.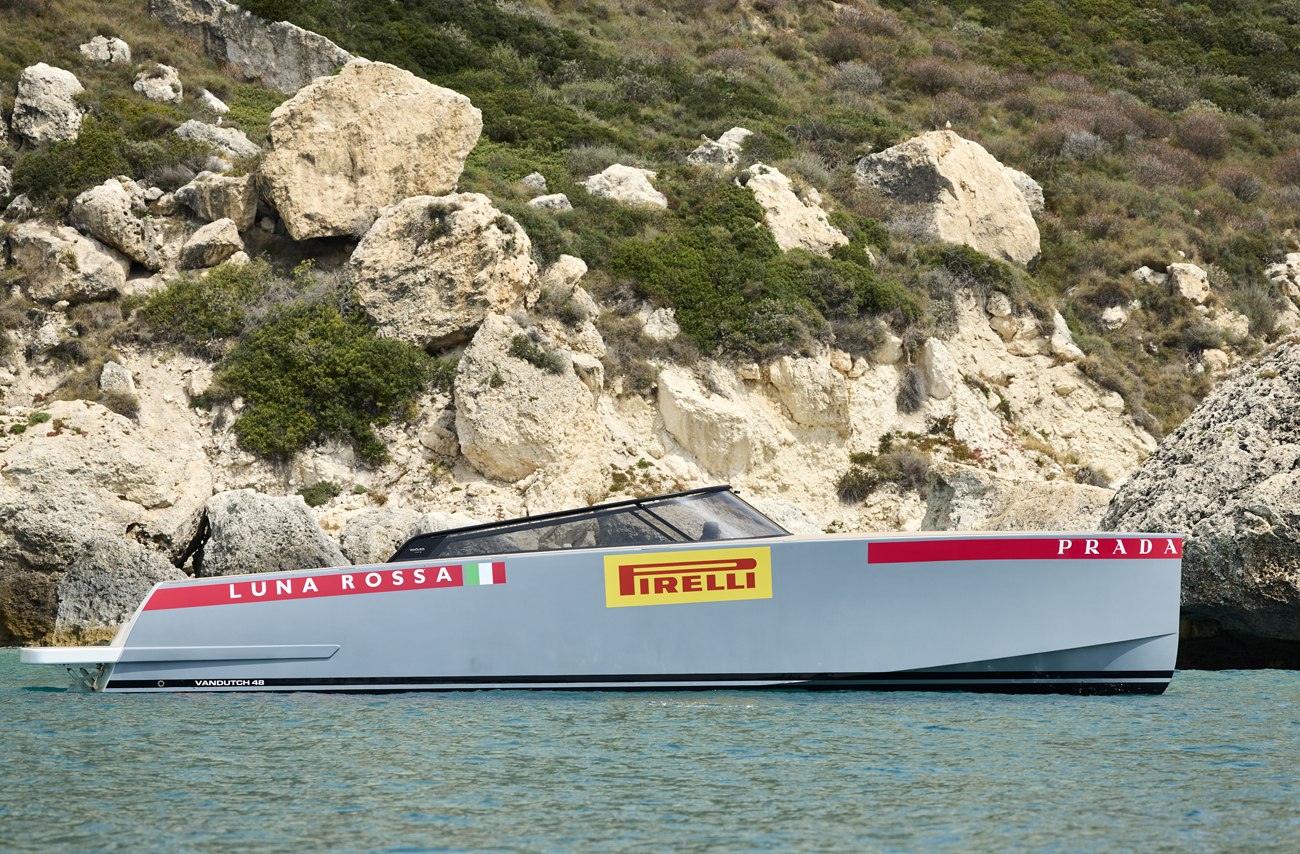 The
Pardo Endurance 72
, the flagship of the Endurance range, is a brand-new boat for the Pardo Yachts brand. After being presented at the Düsseldorf Boat Show last January, it will be launched in spring 2024 and delivered in August to the team in Barcelona. The 22-meter boat naval architecture made by Davide Leone Yacht Design and interior is the work of Burdisso&Capponi Yachts and Design. The Endurance 72 boasts a hull optimized for both IPS propulsion and an eco-speed system, to increase performance while limiting fuel consumption. Guests on board will have access to refined and spacious internal and external social spaces, including a large 27 sqm equipped flybridge from which to follow the regattas in maximum comfort, with no vibrations or noise.
Cantiere del Pardo was founded in 1973 in Italy. Pardo Yachts, the brand of Cantiere del Pardo dedicated to powerboats, was born in 2016. The first model, the Pardo 43, was launched in 2017.
Credits: Carlo Borlenghi/Cantiere del Pardo